You would like to exhibit at Light + Building 2022? Please find more information below.
Light + Building 2022 is the central stage for these building services technologies mega trends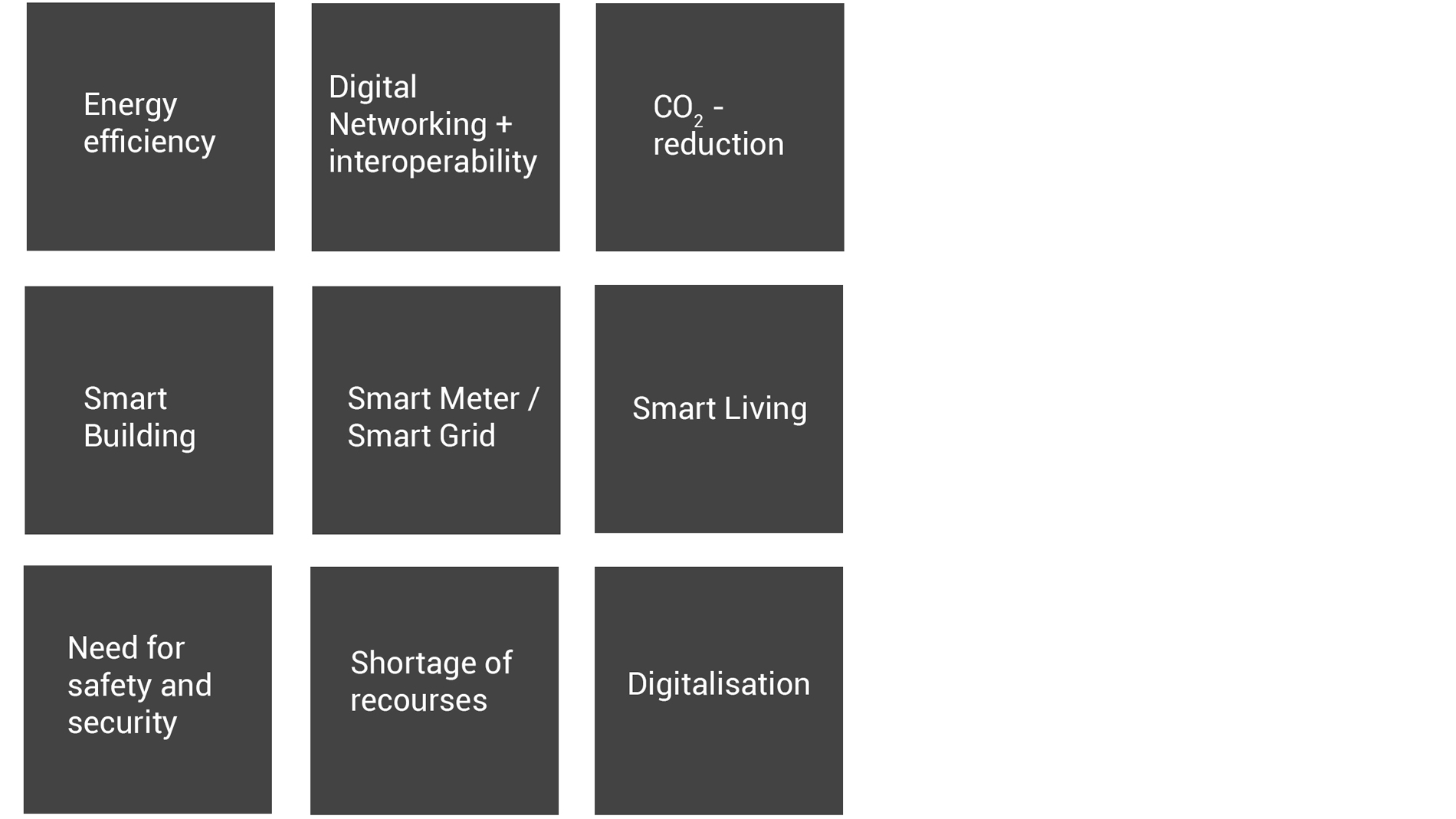 Light + Building 2022 stands for: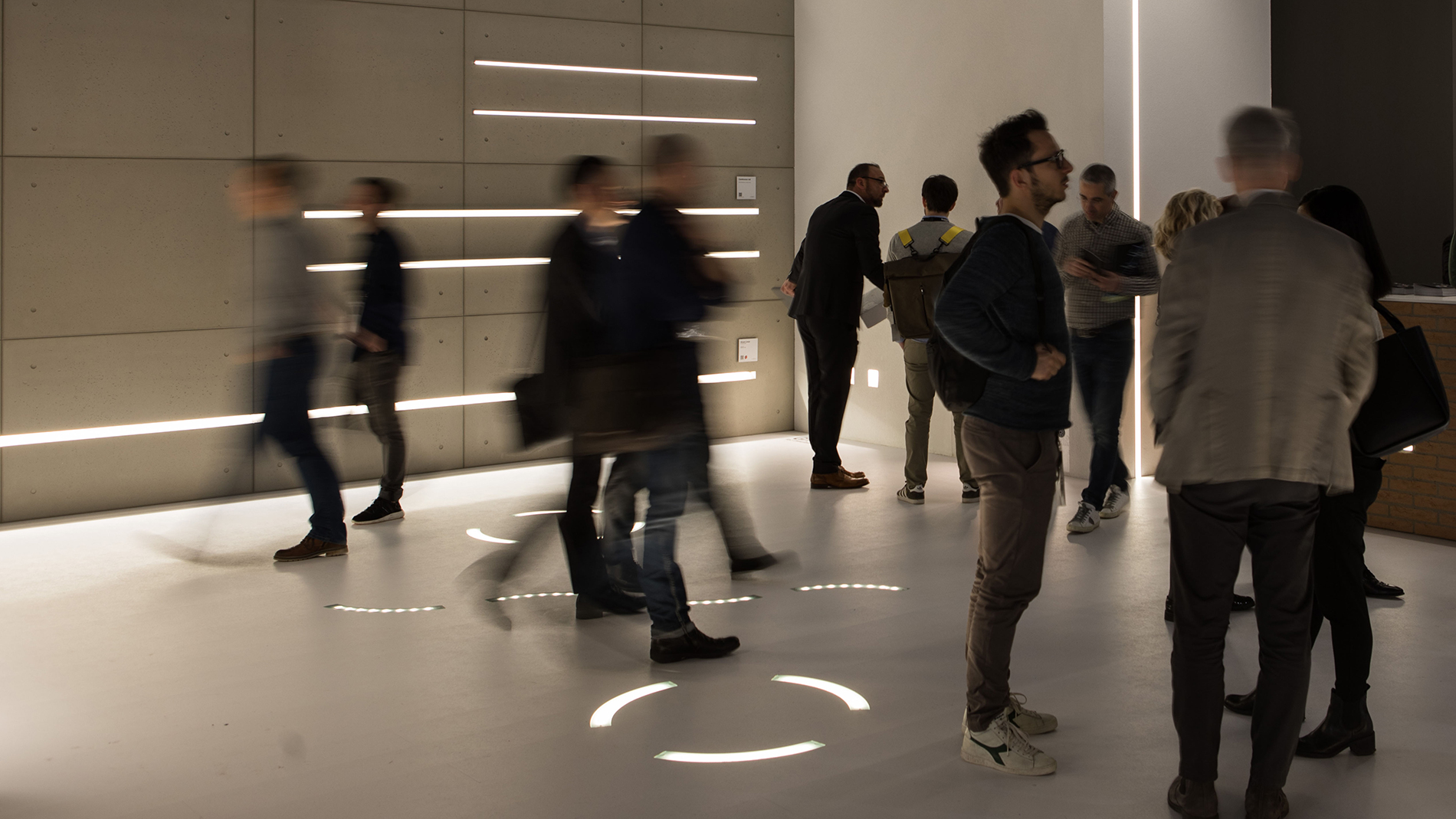 Decorative lighting
Technical and design- oriented lighting
Components for lighting technology, lighting control, light sources
Technical lighting
External and street lights
Electrical engineering
Building services automation
Smart Meter / Smart Grid
Smart Home
Networked security technology
A step ahead: Light + Building top themes 2022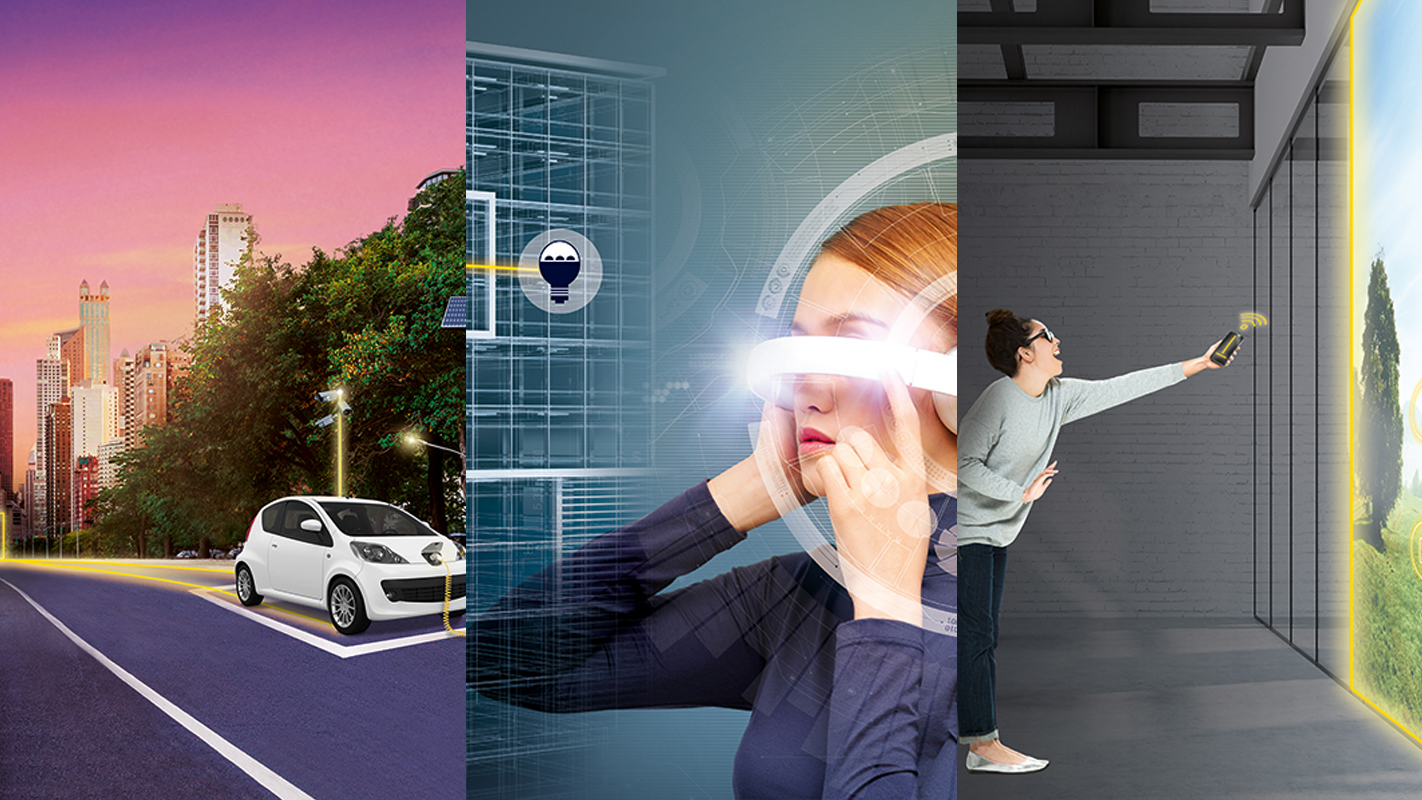 Green Deal & Sustainability
Electrification & Digitalisation
Light & Design
To the top themes
Meet your target group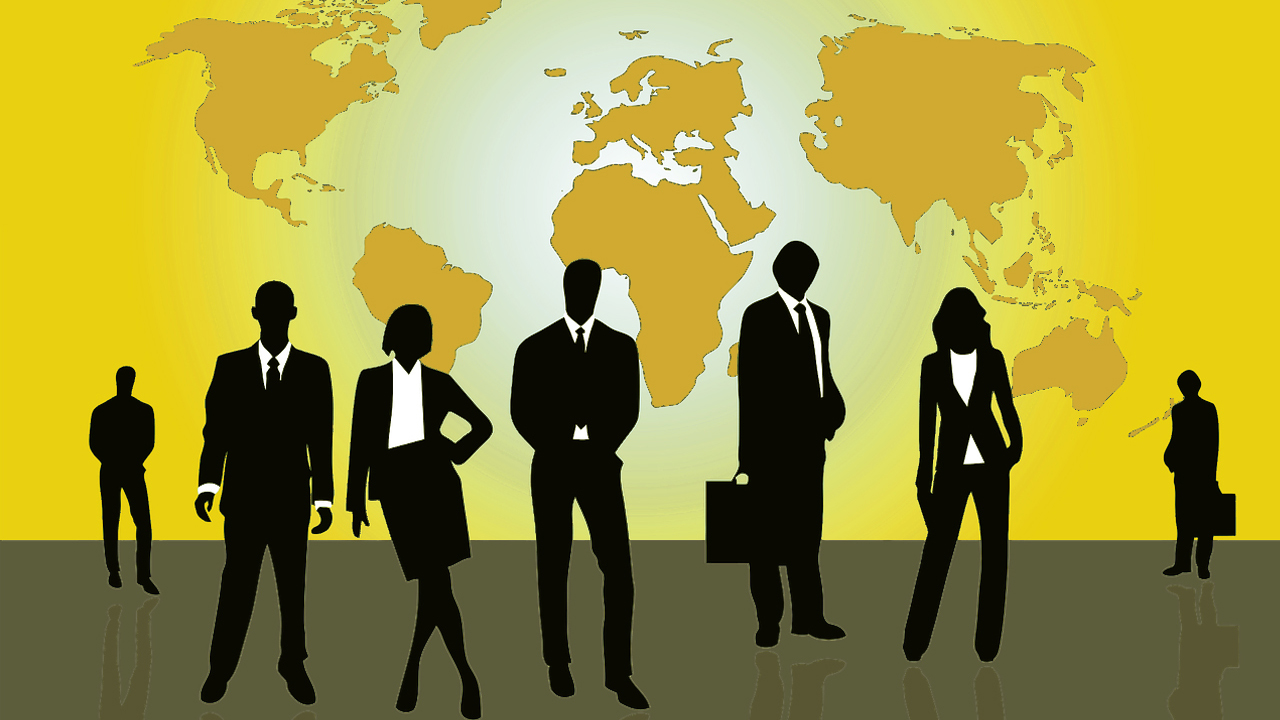 Architects/interior designers
Electrical planners/lighting planners
Electrical retailers
Lighting wholesalers and retailers
Furniture and furnishing stores
Electricians
Installers
Security technology planners
Industrial and trade installers
Mail order trade
Real estate and housing industry
Facility managers
Investors and Local authority suppliers
International sales representatives
DIY stores
Top ten visiting countries
China

Italy
Netherlands
France
United Kingdom
Switzerland
Belgium
Austria
Spain
Sweden
It is worthwhile to be there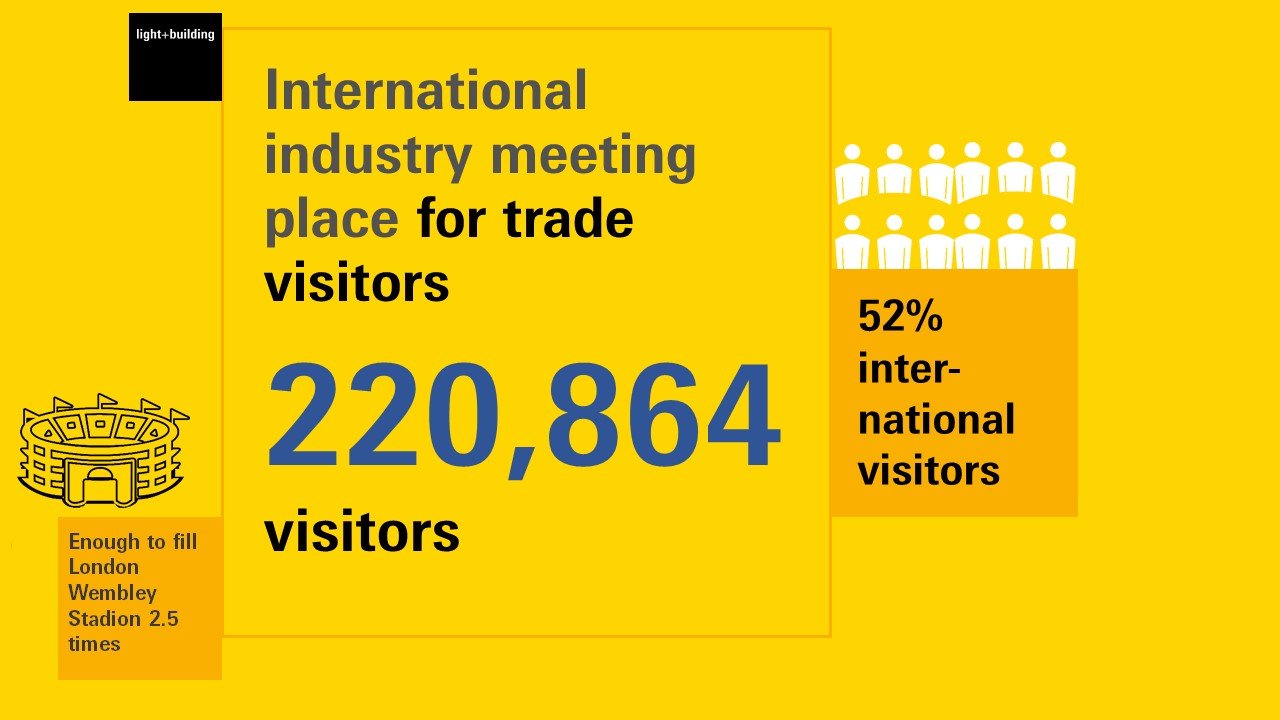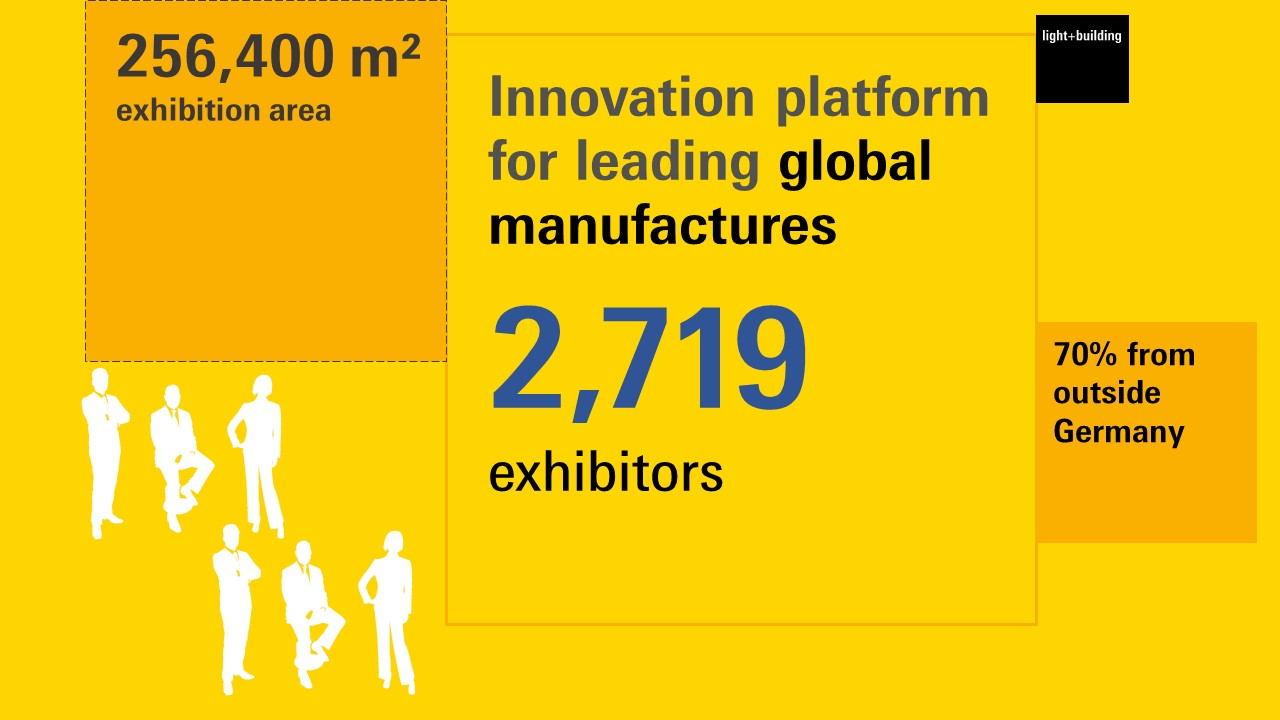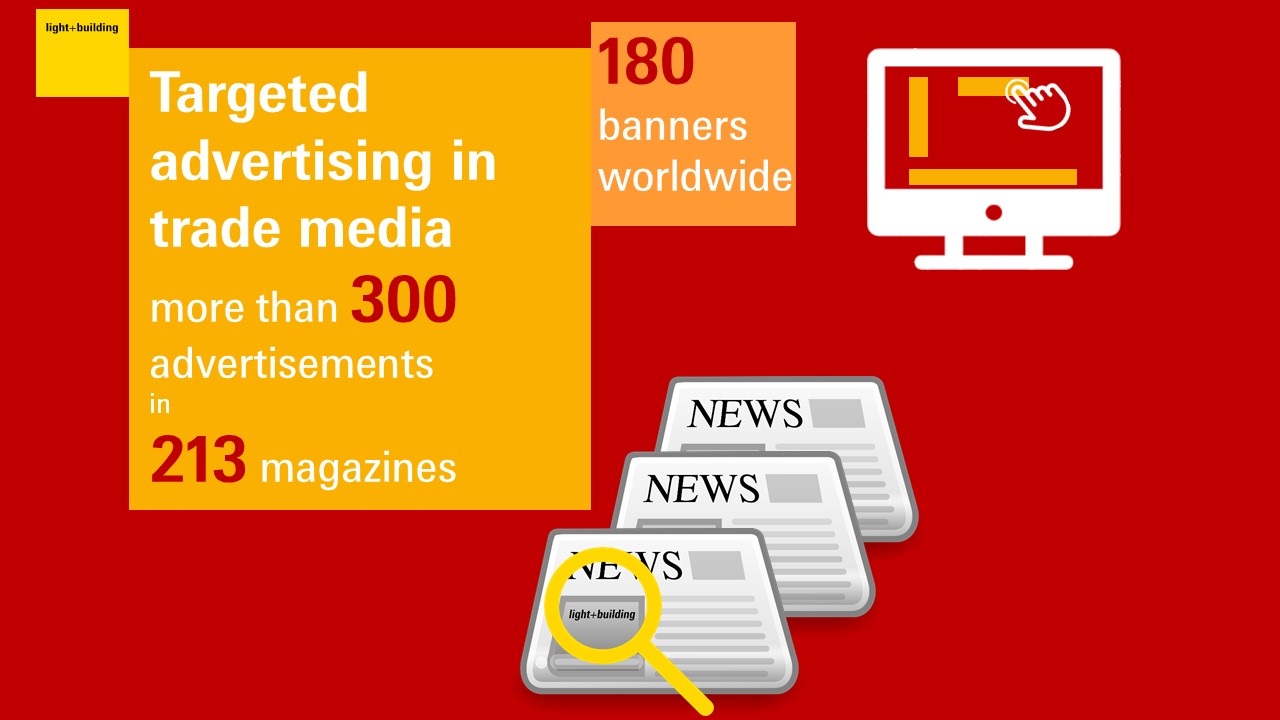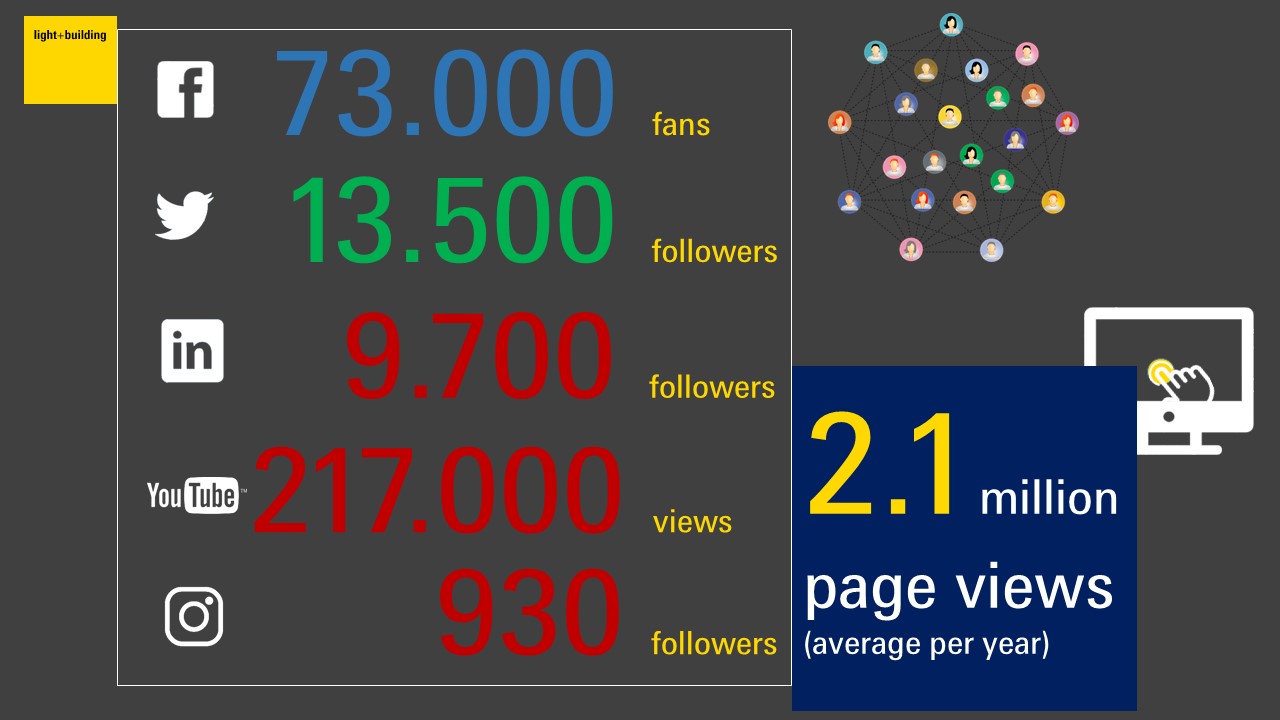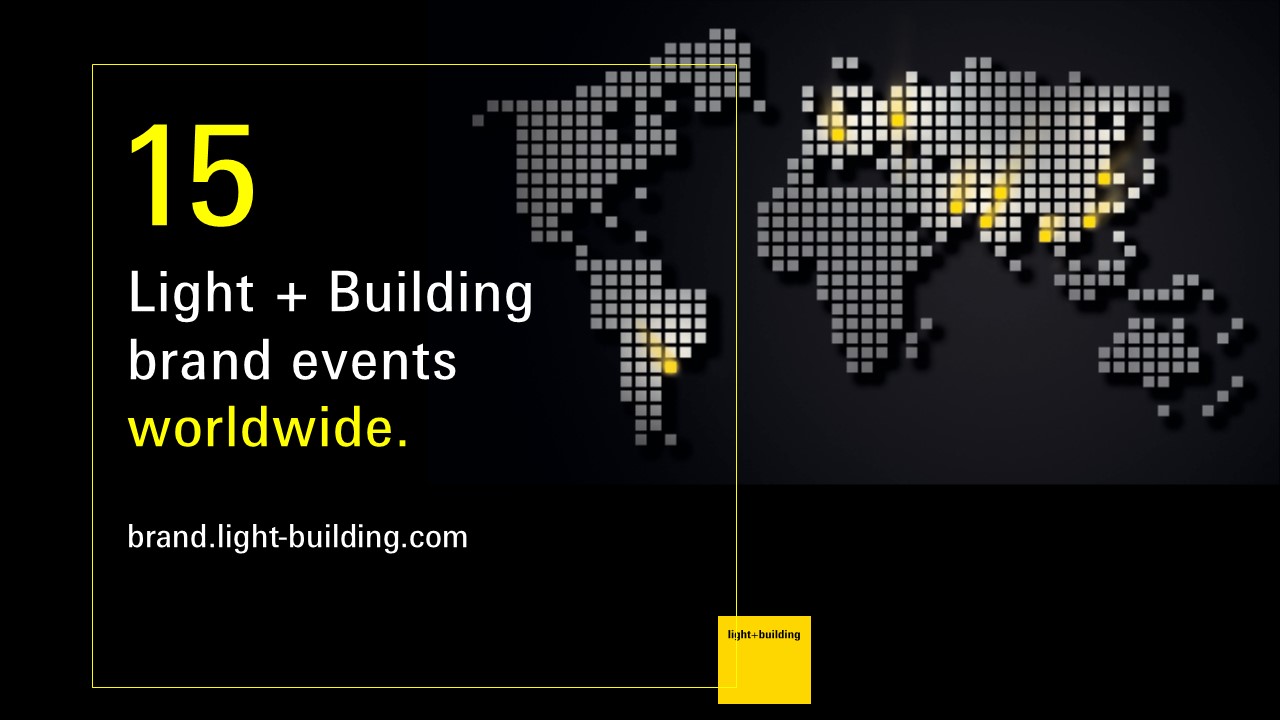 Light + Building CONTACTOR – live and digital trade far hub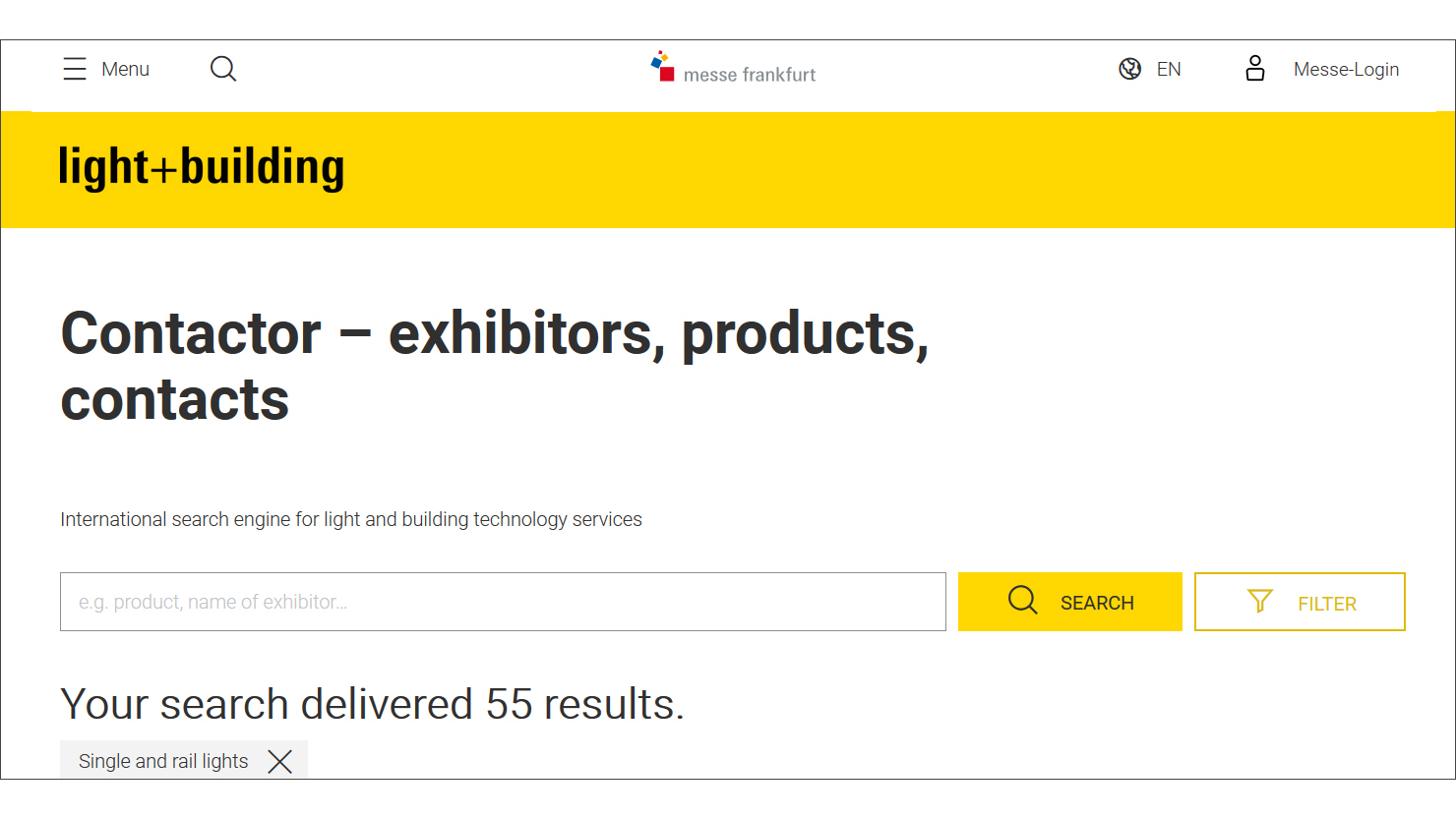 The international search engine for the field of lighting and building technology services: Light + Building Contactor, an independent gateway open 24/7 offering access to the international 'who's who' of the sector.
Light + Building Contactor helps you to attract new customers by:
videos streamings from your stand
digital product presentations
digital visitors
AI-based matchmaking
panels and content
365 days
To the CONTACTOR
Reasons to take part
Leading platform for digitalisation and networking in building services technology
Customer magnet for all those involved in the building process – from architecture, planning, real estate industry, skilled trade and retail trade
Trade fair of decision makers: highest decision-making competence at 77%
Biggest international search engine for the lighting and building services technology industry: maximum digital reach 24/7/365 – the Contactor
Innovation forum and accelerator of state-of-the-art technology . Present your new products to a global audience for the first time
All market participants invite their customers to Light + Building. Thus you profit from the entire range of visitors

Find customers and business opportunities that you haven't expected
Messe Frankfurt provides maximum media presence – at the website, in various social media channels as well as one-to-one communication