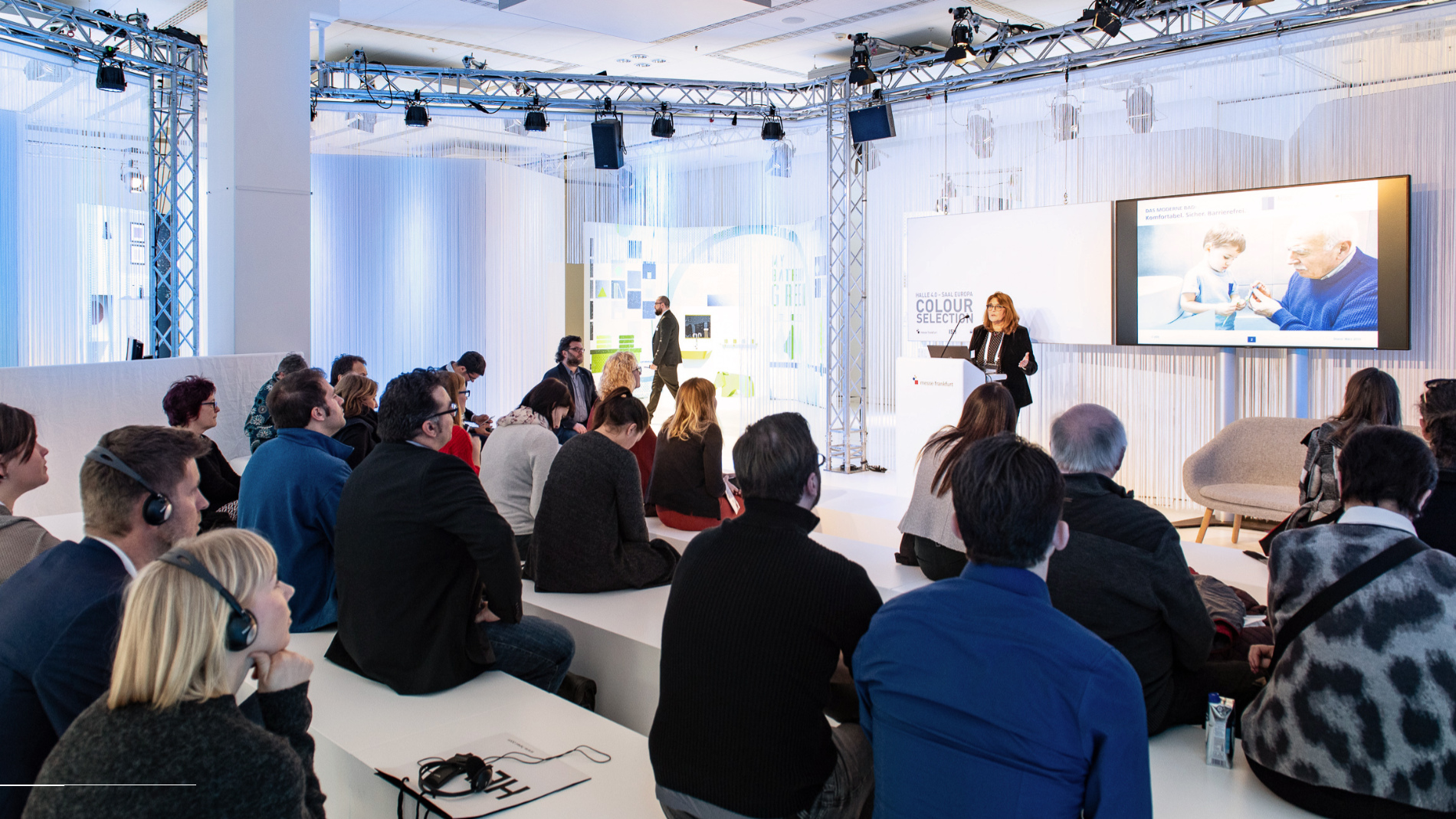 Partner: ARCHITONIC

Monday, 3 October 2022

1:30 p.m.
Light: From engineering to poetry
Andreas Schulz, CEO, Licht Kunst Licht
Andreas Schulz has over 30 years of lighting design experience. In 1991, he founded Licht Kunst Licht in Bonn and Berlin simultaneously. Since then, the office has expanded with two additional locations in Barcelona and Bangalore, and participated in over 800 projects throughout Europe and overseas. It has more than 450 publications and has received numerous internationally recognized lighting design awards.
2:30 p.m.
Digging into light
Axel Schmid, Designer, Ingo Maurer
Axel Schmid is the Head of Product and Project Design at Ingo Maurer, a world-renowned brand, which has influenced the history of lighting design since 1966. Ingo Maurer stands for poetry, humour, and technology. From the first drawing to delivery: Ingo Maurer is one of the few companies where design development and production are under one roof: The diverse range of decorative luminaires, stunning one-off pieces and inspiring, unique lighting installations are designed and manufactured in their own manufactory in Munich, Germany. Most of the luminaires are completely handcrafted using original artisanal processes. In addition, the Ingo Maurer project department deals with the development and planning of overall concepts for international lighting projects.
3:30 p.m.
The answer to the energy crisis: atmospheric light
Ulrike Brandi, Managing Director, Ulrike Brandi Licht
Ulrike Brandi studied industrial design with Dieter Rams at the Hamburg University of Fine Arts. Since 1987 until today, she and her office have realised more than 500 projects (indoor and outdoor spaces) at home and abroad. She has published numerous articles on the subject of light.
In collaboration with architects and landscape planners, or independently, Ulrike Brandi develops lighting concepts in dialogue with the changing daylight of a specific place. In 2012, she founded the Brandi Institute for Light and Design in response to the need for professional training for lighting designers.
4:30 p.m.
Light as emotional storytelling
Carmelo Zappulla, CEO, External Reference
Carmelo Zappulla, PhD architect, is founder and managing director of External Reference, which develops international work at different scales: urban, architecture, retail, exhibition spaces and product design.
With extensive proficiency in experiential design, Zappulla creates experimental spaces that promote the integration of craftsmanship and advanced innovation and break the boundaries between architecture, art and digital tools.