Ambitious climate targets, sustainable raw materials, advancing digitalisation - what moves society is also reflected by the trends at Light + Building. What is characteristic of the three themes was explained by the style agency bora.herke.palmisano at Light + Building Autumn Edition.
Organiser: Messe Frankfurt in collaboration with bora.herke.palmisano style agency
Location: Design Plaza; Hall 3.1 F21
Light + Building 2022 trend video
In a constantly changing world, values such as authenticity, longevity and responsibility are essential drivers. Accordingly, Light + Building Trends 22+23 stand for freedom and security in complicated times.
Light is the centre of an intelligently connected world. Digitalisation and holistic thinking are changing luminaire design and will strongly influence it in the future. The designers from the bora.herke.palmisano style agency will present how this is affecting them in daily lectures at Light + Building Autumn in the Design Plaza in Hall 3.1 F21. In addition, the three themes "sensuous + imaginative", "serious + unfeigned" and "judicious + eminent" are presented in close proximity.
Trend folder Light + Building Trends 22+23
Detailed information on the trend topics is available for download here.
sensuous + imaginative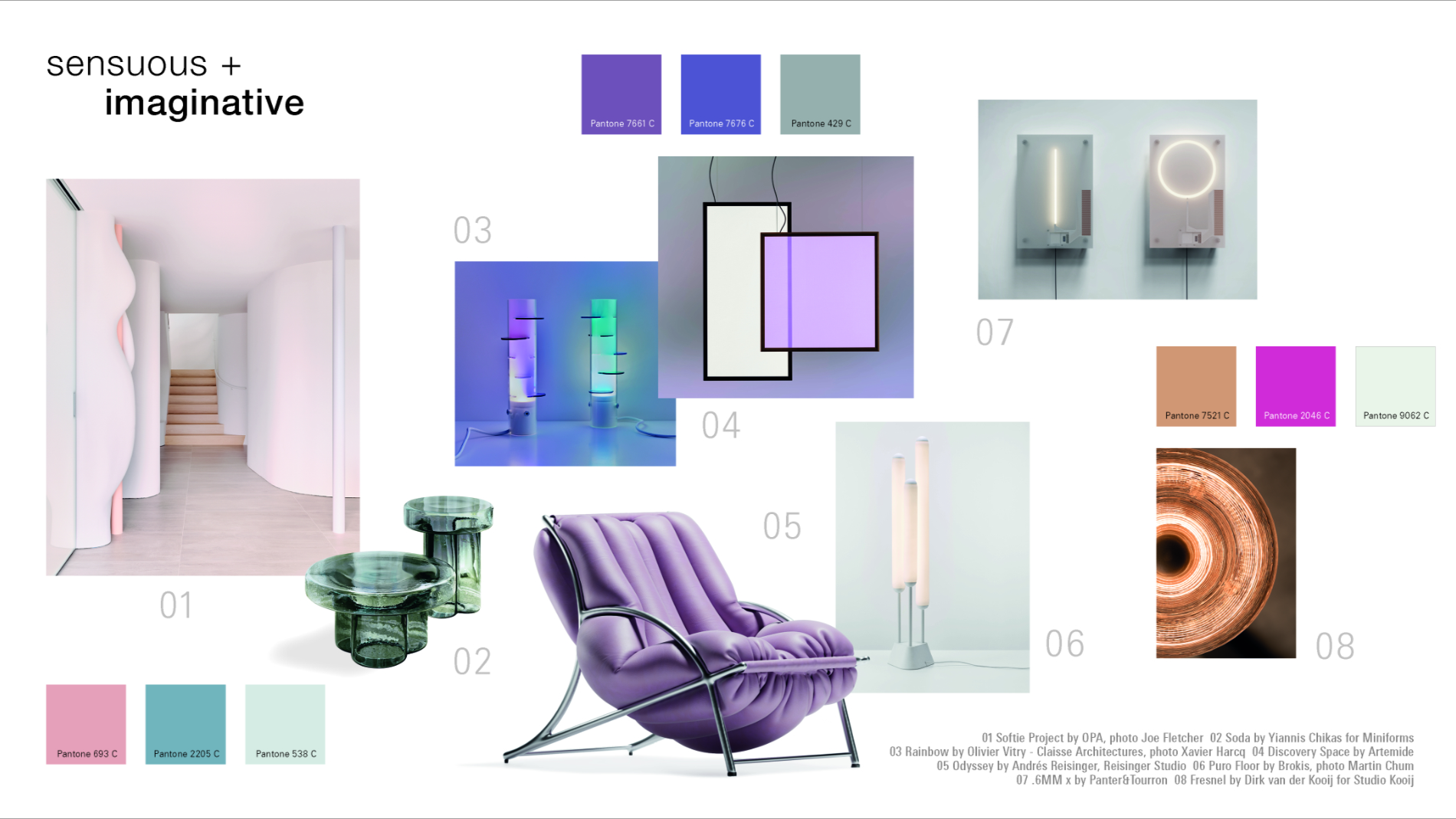 The great inspiration of this theme is digital development. Designers use dreamy renderings and visualisations from gaming worlds as models. From this, virtual furniture and luminaires are created that only go into production on demand. The type of aesthetics changes accordingly. There is experimentation; innovative ideas are implemented. The luminaire forms appear as if they have grown out of organic, amorphous silhouettes. Translucent and satin surfaces take the comfortable lighting experience into the diffuse and dematerialised.
serious + unfeigned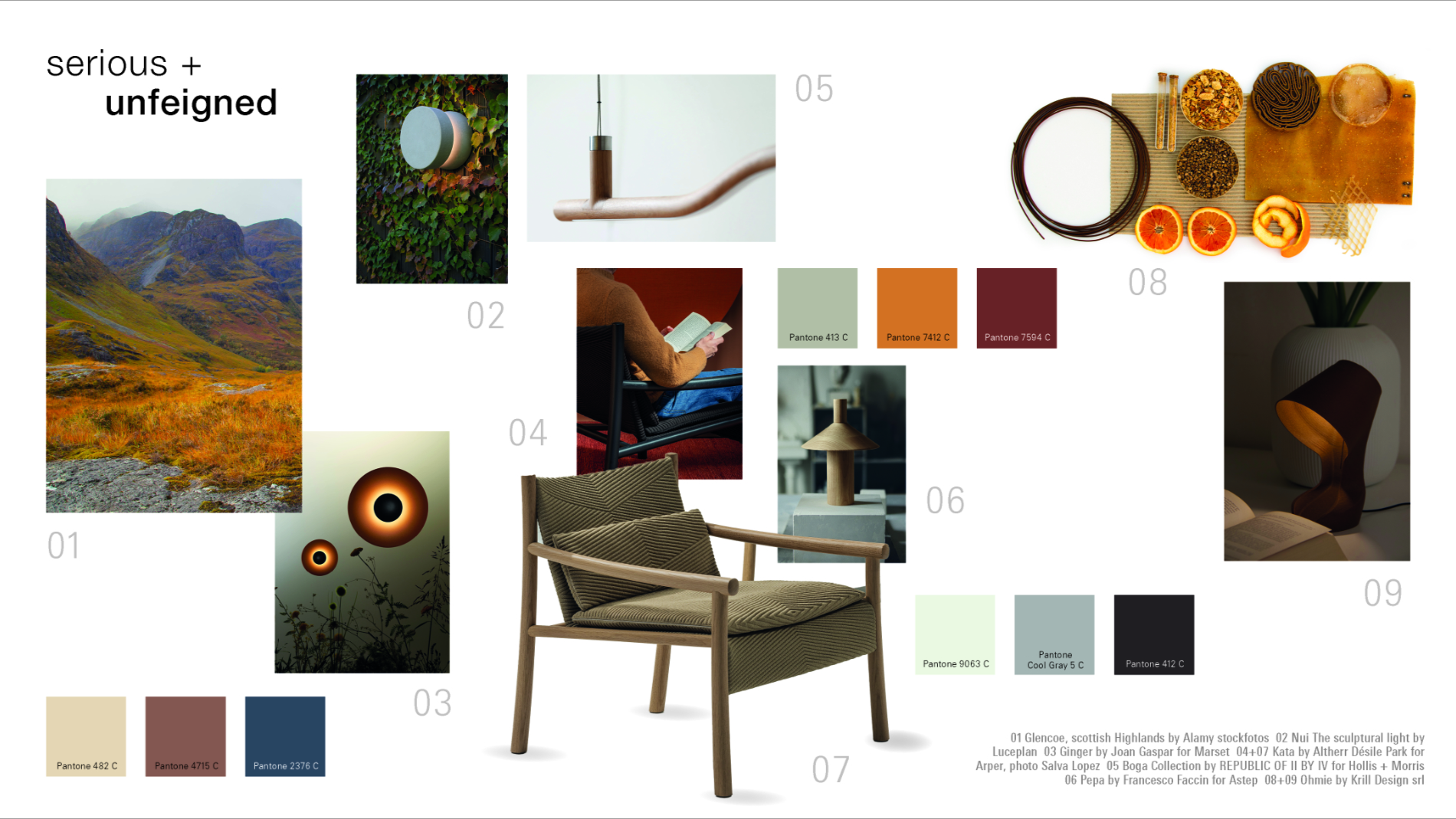 Nature is the inner glow of this theme. Accordingly, sustainability plays a major role. Designers use sophisticated material innovations for their holistically conceived designs. Scientific research on this topic is picking up speed. As a result, the variety of materials designers can use for their creations is growing. For example, fruit fibres are used to make cellulose fabrics that are used in lampshades. Sustainability also implies flexibility. Cable-independent luminaires bring light to wherever it is needed. The colour palette is also determined by naturalness: Warm earth and mineral tones refer to the origin of organic life.
judicious + eminent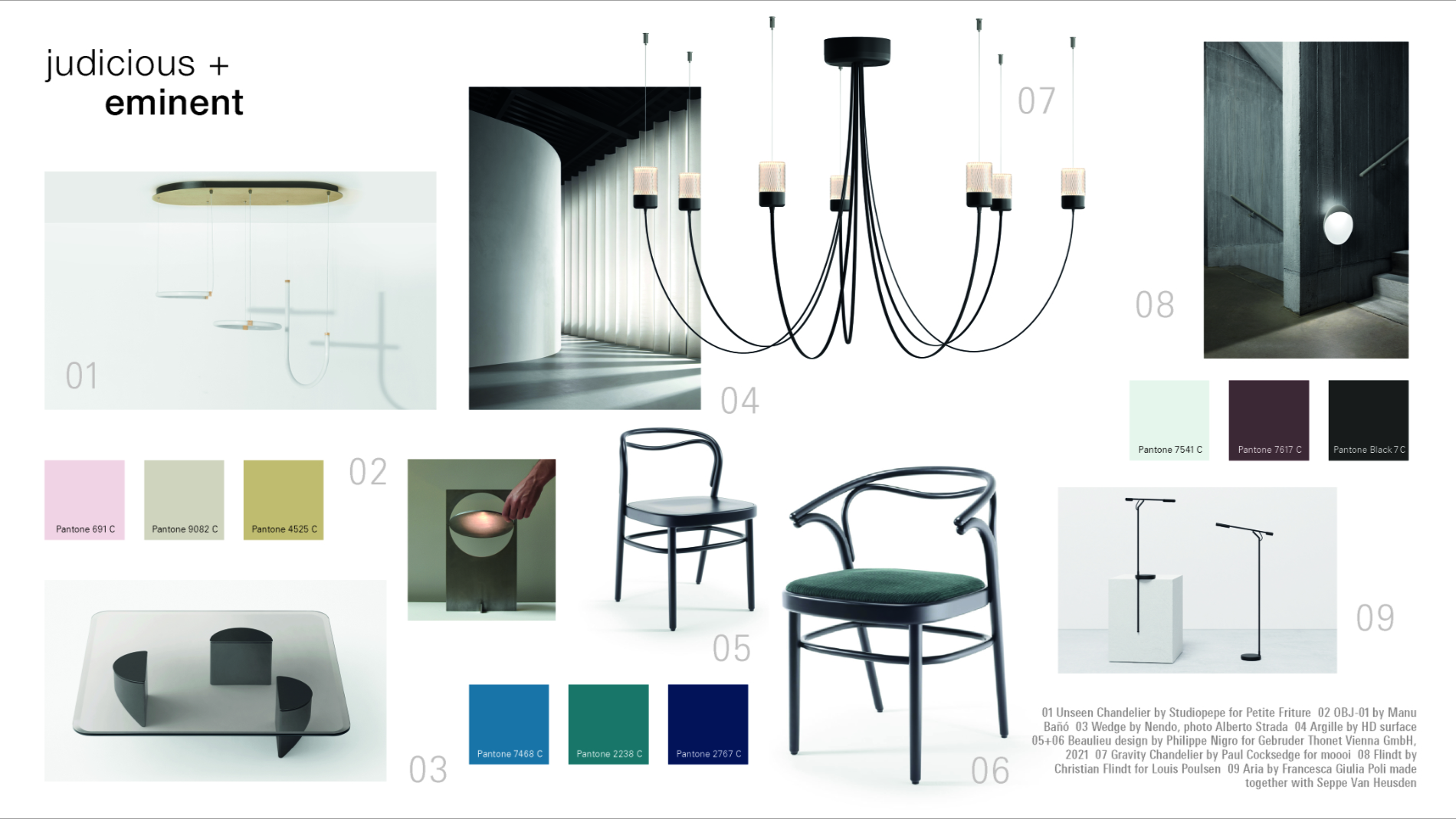 An elegant, measured style with surprises: The basis is a familiar, geometric design language. Subtle technical details add a touch of novelty. Especially in clear rooms with high design requirements, minimalist lighting objects surprise with interactive sophistication: For example, LED frames can be activated and opened like windows. Classic chandeliers are given new shapes by gravity. Strict lines are balanced out by designers with physical lightness. When it comes to materials, velvety velour looks are predominant. The colour range is elegant with dark and strong nuances, the blue portion is striking. Lighter colours soften linear overall designs.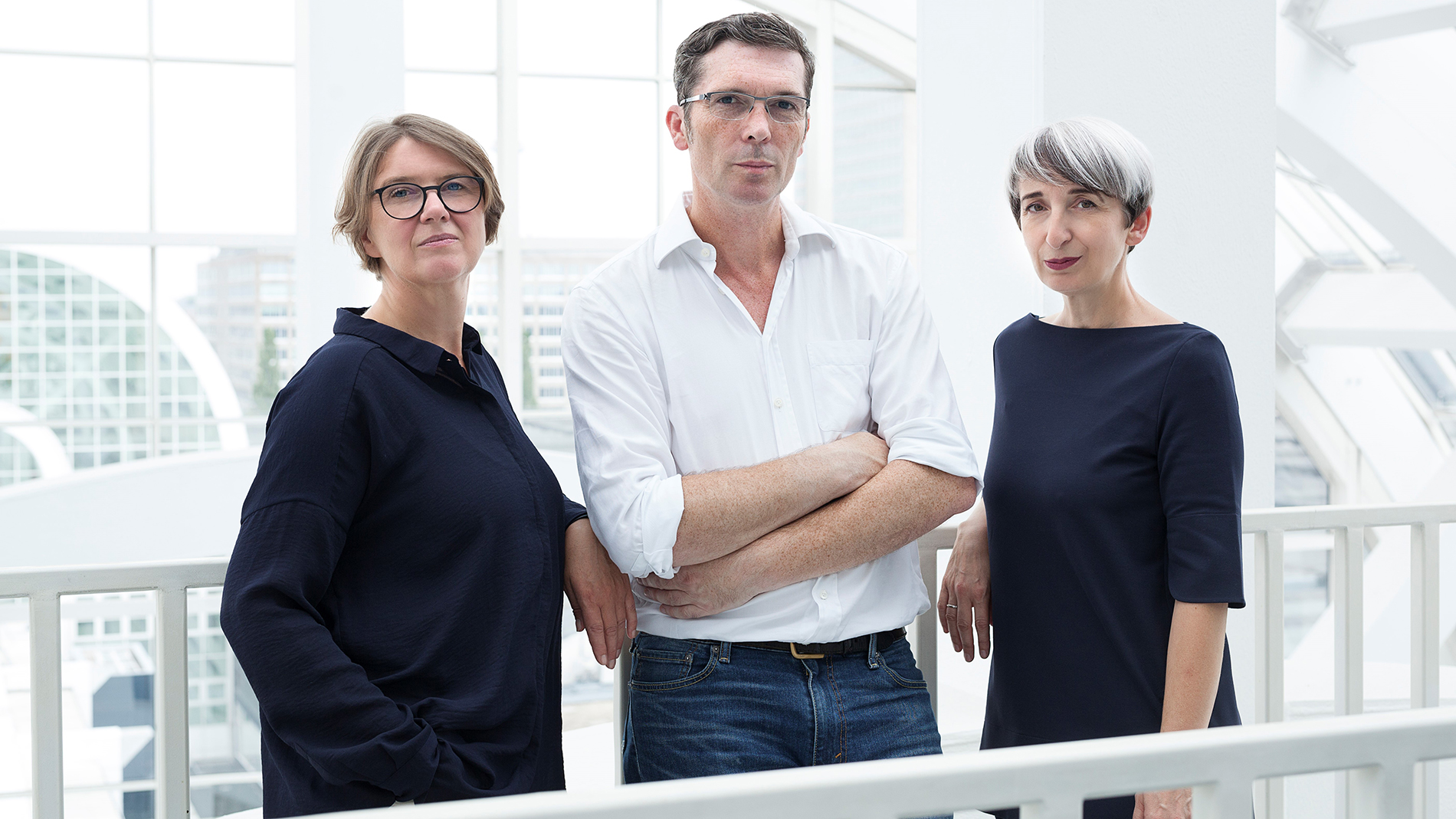 The trend forecasts for Light + Building are based on worldwide research by the bora.herke.palmisano style agency. The style experts regularly analyse the most relevant lighting and luminaire designs on behalf of Messe Frankfurt.
More about the Light + Building Autumn Edition events
Trend 22+23: Selected topics in focus
The boundaries between living and working are blurring. Likewise, the balcony and terrace are increasingly growing together with the living room. Designers take these requirements into account when designing furniture and luminaires. Adaptability plays an important role in the current and coming seasons. 
What to do in rooms with little daylight? There are lighting solutions that suggest daylight. The impression of a fresh morning, a radiant sky or a sunrise makes for a better sense of well-being.
Reduce, reuse, recycle are the guidelines for sustainable luminaire design. The aim of materials research is to develop ideas for conserving resources and the environment.