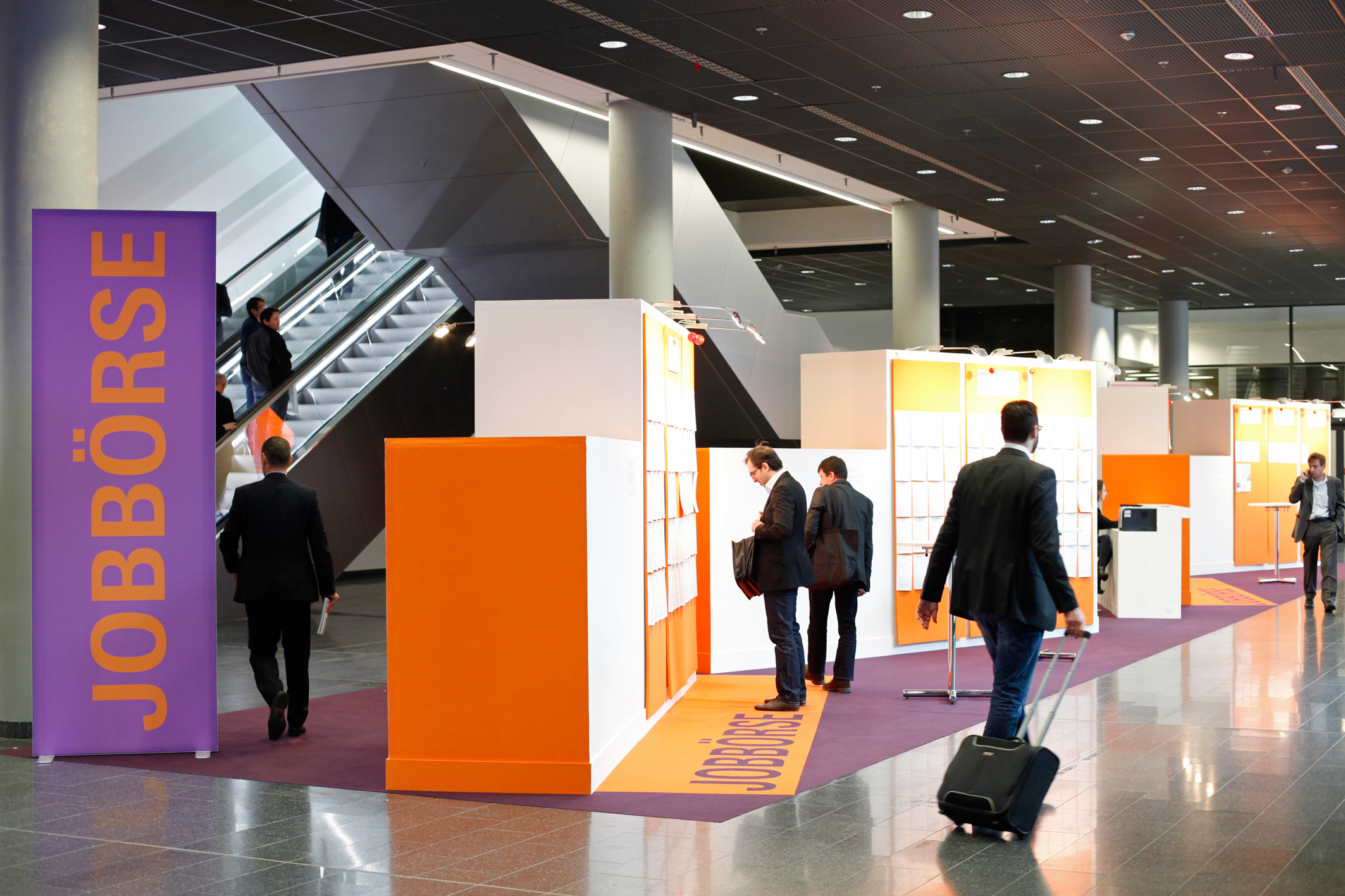 Exhibiting companies can publish vacancies and visitors have the chance to see exciting job offers, with contact between both parties still possible during the trade fair.
You are exhibiting at Light + Building and want to take advantage of Light + Building Job corner?
As the international meeting place for the sector, Light + Building also attracts many young graduates, students and trainees who want to form an impression of the sector and make valuable contacts.
The Light + Building Job corner is exactly right for you if you are looking for qualified employees and apprentices or would like to play an active role in supporting tomorrow's young talents! At the Job corner, you can publish situations vacant in your company, e.g., internships, dissertation placements, apprenticeships or permanent jobs.
Your job offers will already be published on the Light + Building website before the show and of course during the Light + Building upon the Job corner area where all job offers will be pinned up to be on view for everybody.