The Emotion @ Light + Building category subsumes special shows and exhibitions that bring the specialist input to life and invite visitors to interact with it.
Power for Mobility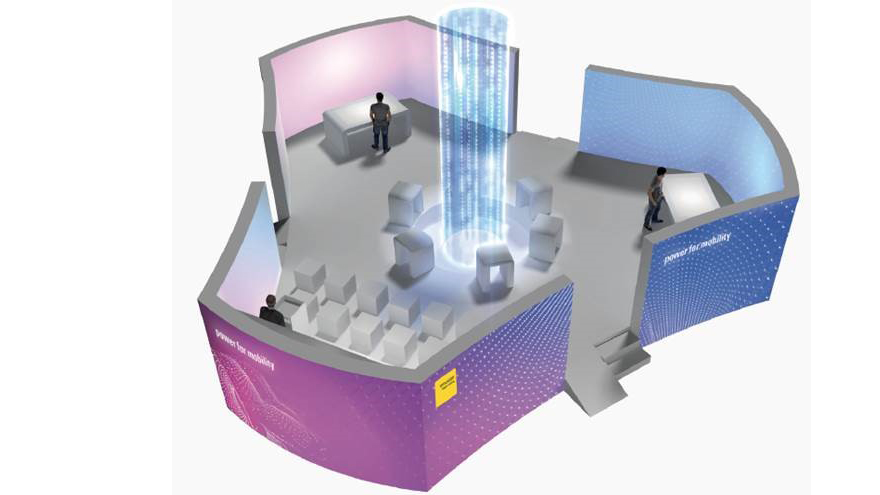 Location: Hall 9.0 E 60
E-mobility can make an important contribution to the reduction of CO2 emissions and is thus a key to achieving climate goals. Achieving the prerequisites for e-mobility is a complex task requiring account to be taken of many social aspects. As the platform for all power-drive systems in and on buildings, Light + Building will focus primarily on charging processes in the private sphere.
The 'Power for Mobility' area spotlights the prerequisites necessary for the integration of charging points in the electrical infrastructure of a building. Digital projections show which parts of the infrastructure must be checked and, if necessary, adapted. The impact on the building is then visualised using a variety of product examples.
Additionally, the most important considerations will be illuminated within the framework of a daily programme of chaired discussions. The programme features will include current challenges from industry and research. Parallel to this, associations, institutes and public bodies are invited to make a thematic contribution with a compact information desk.
The aim of the special show is to spotlight the electrical charging infrastructure as a challenge and to reveal the variety of solutions available. 'Power for Mobility' is primarily a meeting place for all concerned in the market, e.g., specialists from the sector, as well as property owners and managers, who want to find out about important aspects and discuss them with experts.
BIM @ Light + Building 2020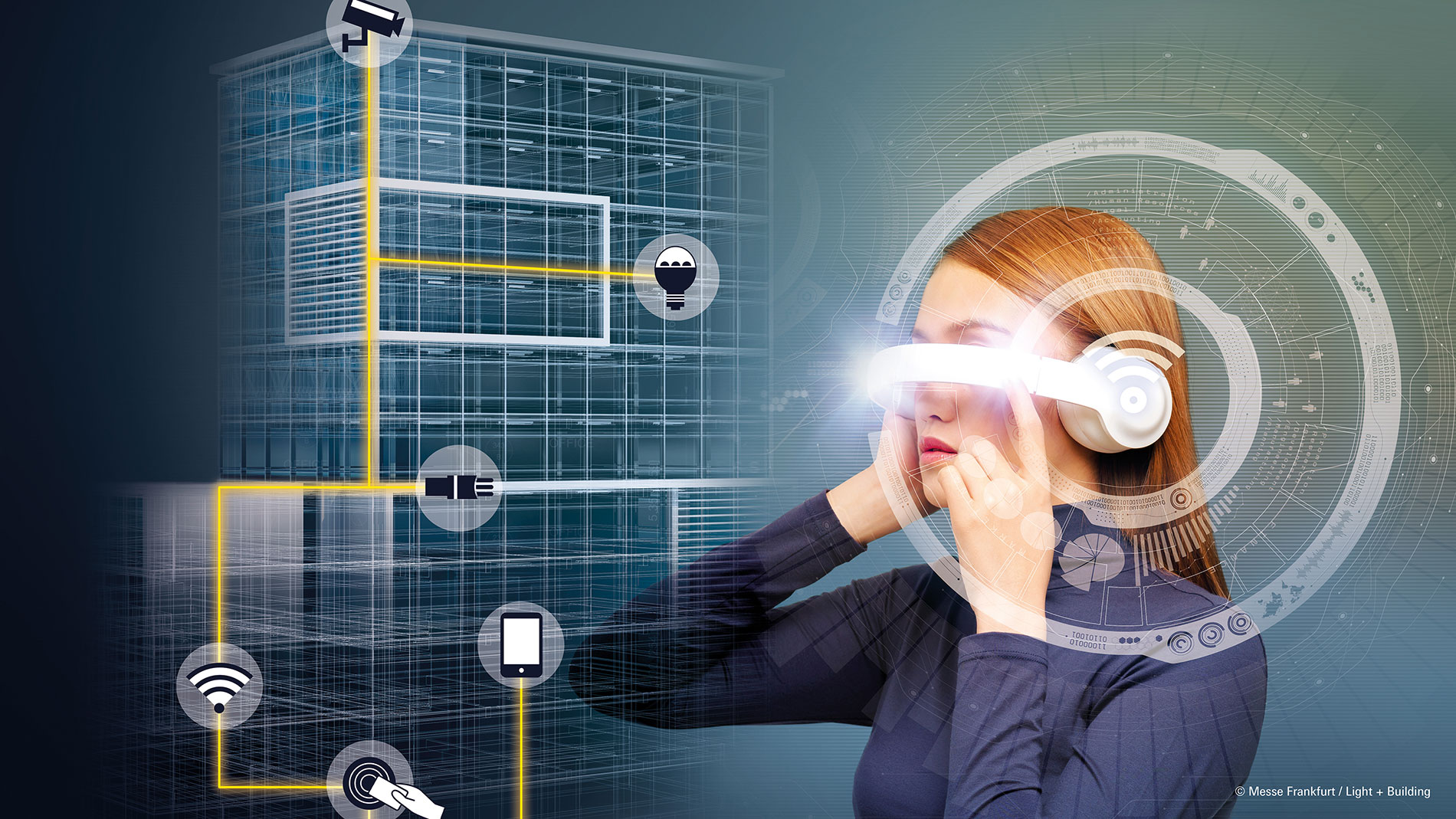 Building Information Modeling
Organiser: Messe Frankfurt
Location: Hall 9.0 E 30
The IT-aided working method 'Building Information Modeling' (BIM) is gaining increasingly in significance with BIM being used more and more to plan building services and large-scale projects, as well as operational maintenance. This results in more efficient working processes, shorter planning and building times and improved cooperation between everyone involved.
What is BIM? What benefits does BIM offer? Is BIM obligatory?
What changes does BIM involve for planners? For manufacturers? For property developers? At the construction site?
Where can I find help? Standards?
Who specialises in BIM?
These and a variety of other practical questions will be illuminated from different angles at Light + Building (Hall 9.0). We will provide insights into working with BIM from the perspectives of planners, manufacturers, property managers and independent organisations, share empirical values and give pointers to the extensive information available online.
Specialist article about this subject
Trend Forum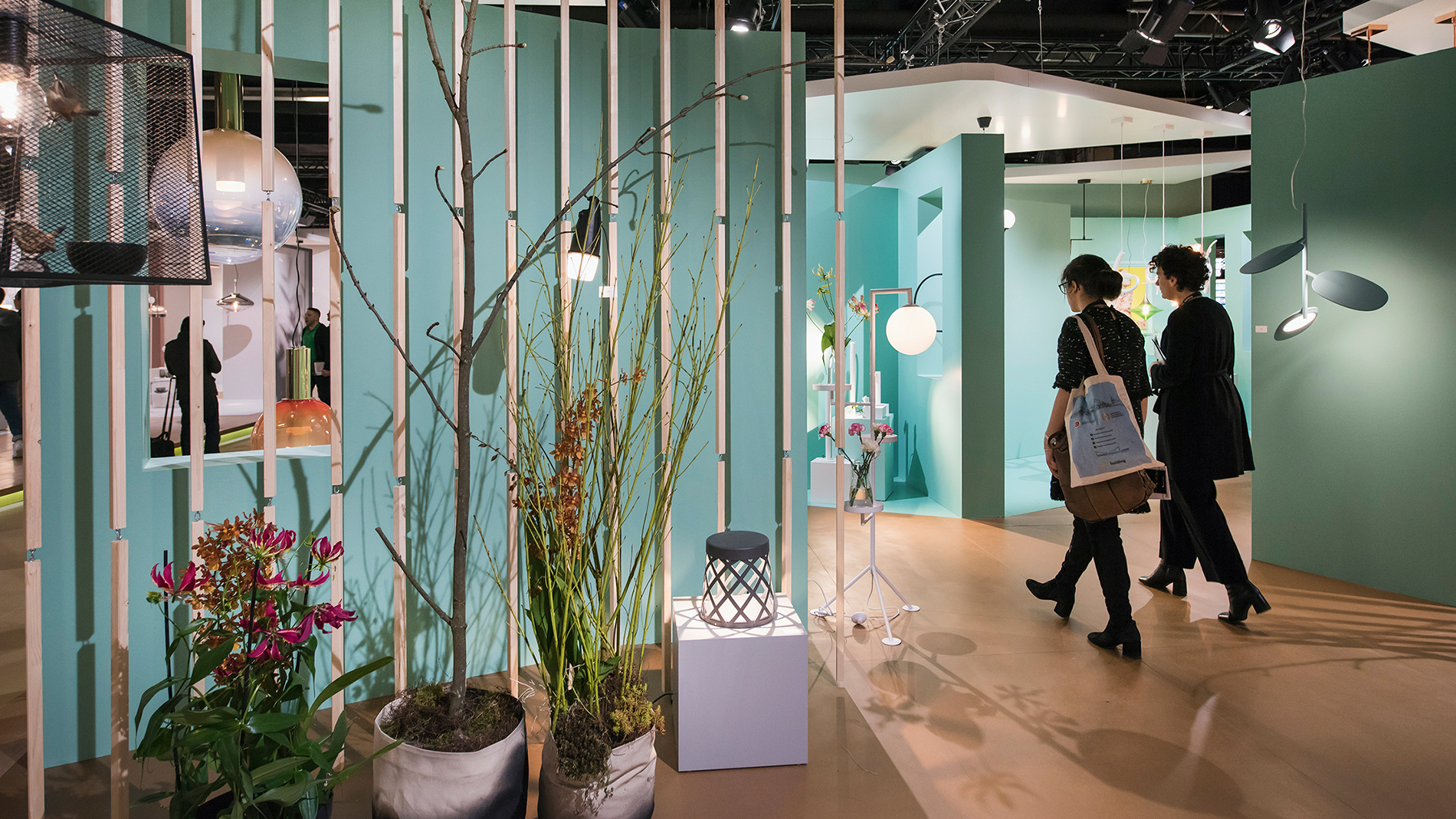 Location: Hall 6.2 C 90
The Trend Forum visualises a range of home interior scenarios and showcases selected products, integrated in unusual room settings. Centre stage are in each case three main stylistic approaches that are conceptualised in different home and interior environments.
To the trends of Light + Building
Design Plus powered by Light + Building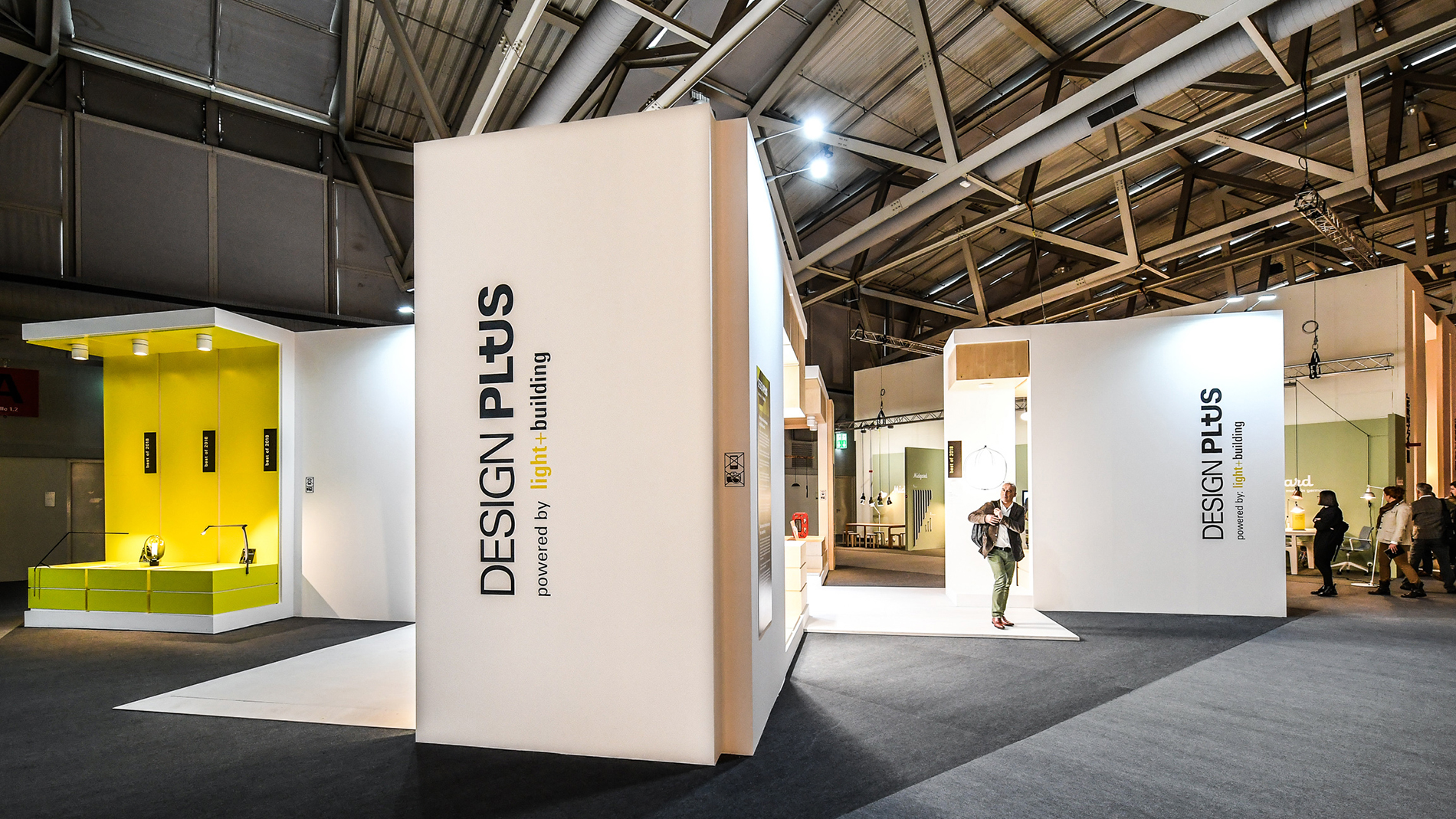 Location: Hall 1.2 G 31 / G 41
The "Design Plus powered by Light + Building" competition showcases products that demonstrate innovative design, future orientation and energy-efficient technology – values that Light + Building actively promotes.
All prize-winning products from exhibitors and innovative young designers will be on show during the fair in a special exhibition.
The award ceremony will take place on the first day of the fair at the special area.
To the Design Plus prize winners of Light + Building 2018
AIT Award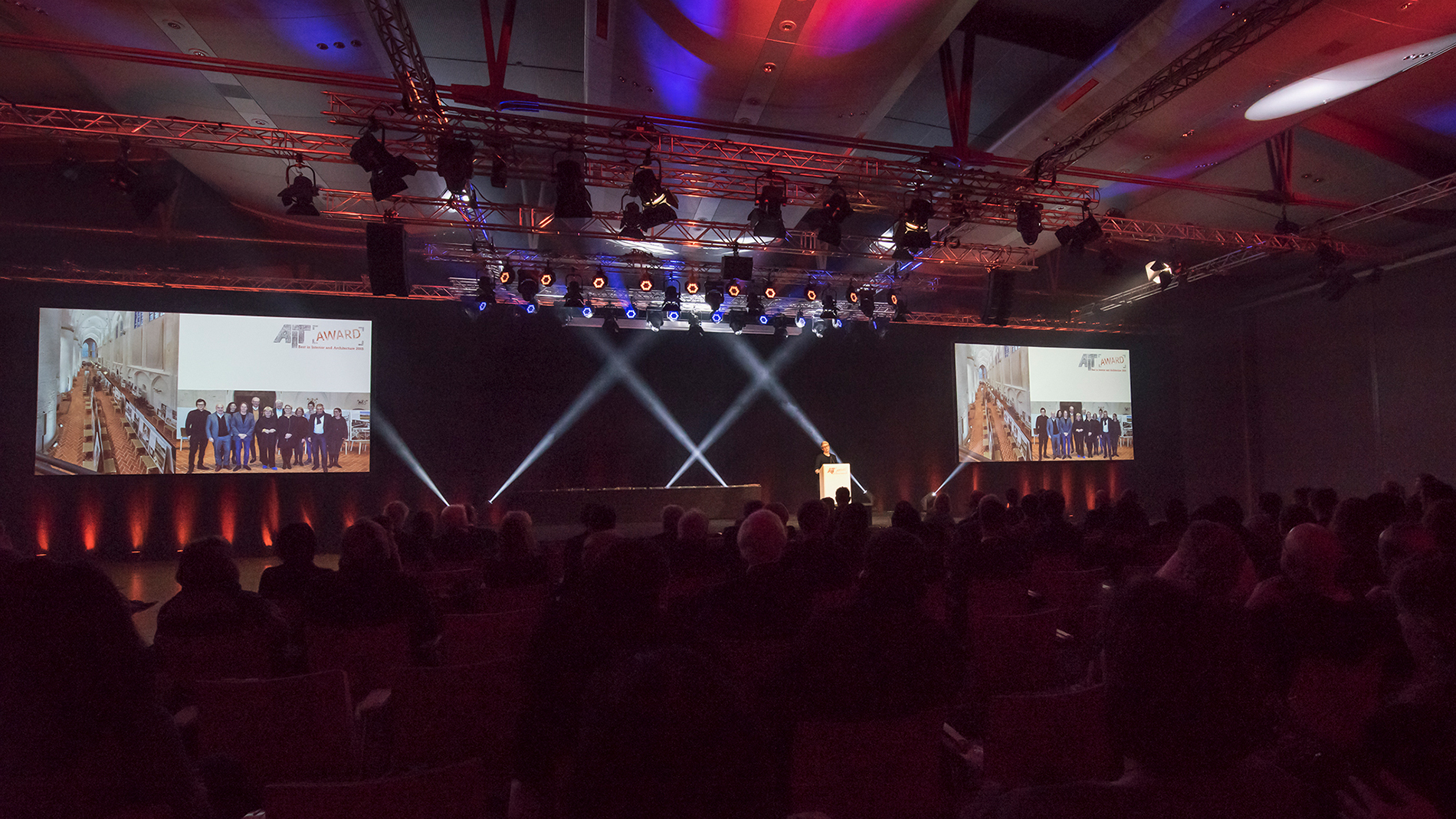 Location: Hall 1.2 A 50
The AIT-Award "Best in Interior and Architecture 2020" combines interior design and architecture in one price and has its focus on the architectural centers of the world (Europe, North America, Middle East and Far East). The AIT- Award is divided in different categories: all types of architectural projects and interior spaces can be submitted. An internationally renowned jury of architects and interior designers will be awarding the best project in each of the categories.
The award ceremony will take place during Light + Building.
More information
Innovation Award for Architecture and Technology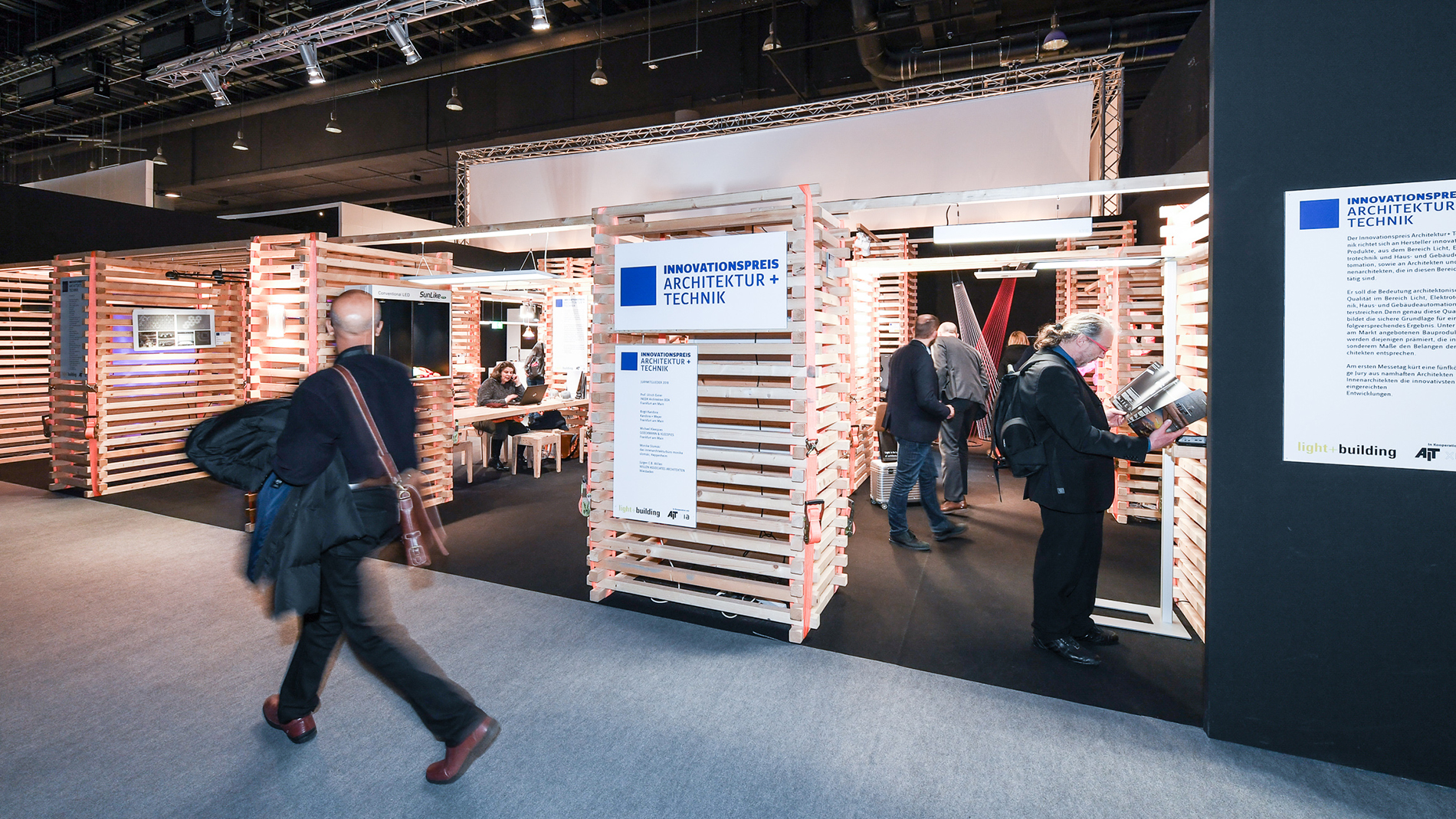 Location: Hall 3.1 A 50
The Innovation Award for Architecture and Technology applies architectural criteria to single out products and conceptual solutions that are judged according to both design and technical aspects.
The award targets industrial companies and processing businesses in addition to exterior and interior architects.
During Light + Building the product entries form part of a special exhibition, while the award ceremony takes place on the stage of this special exhibition.
wa award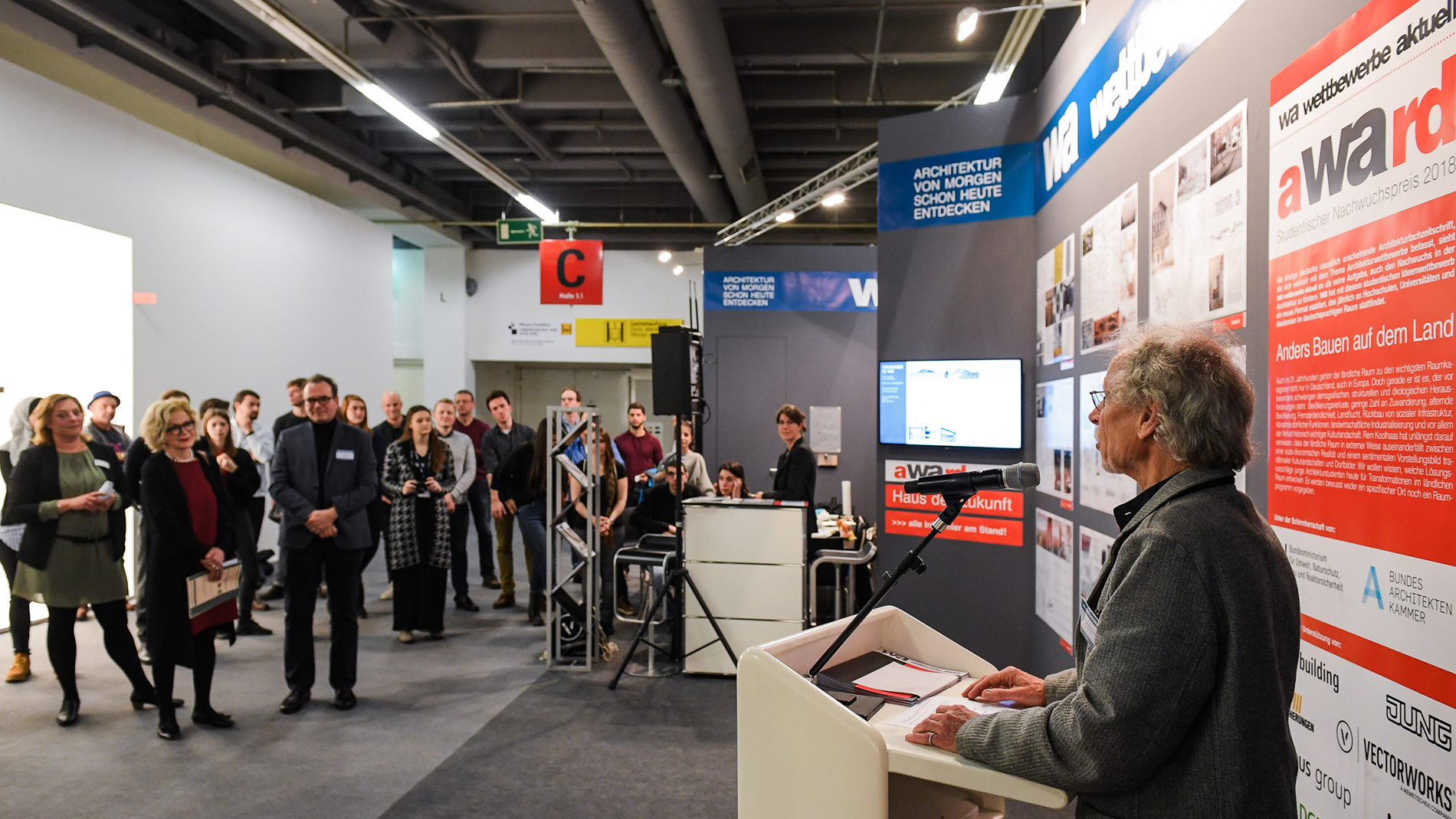 Location: Hall 1.1 A 51
wa-wettbewerbe is the only monthly magazine specialising in architecture whose sole focus is architectural competitions. It has now established a competition inviting ideas from students and this takes place at regular intervals at colleges of higher education, universities and academies in German speaking countries.
The award ceremony will take place as part of Light + Building.

Young Design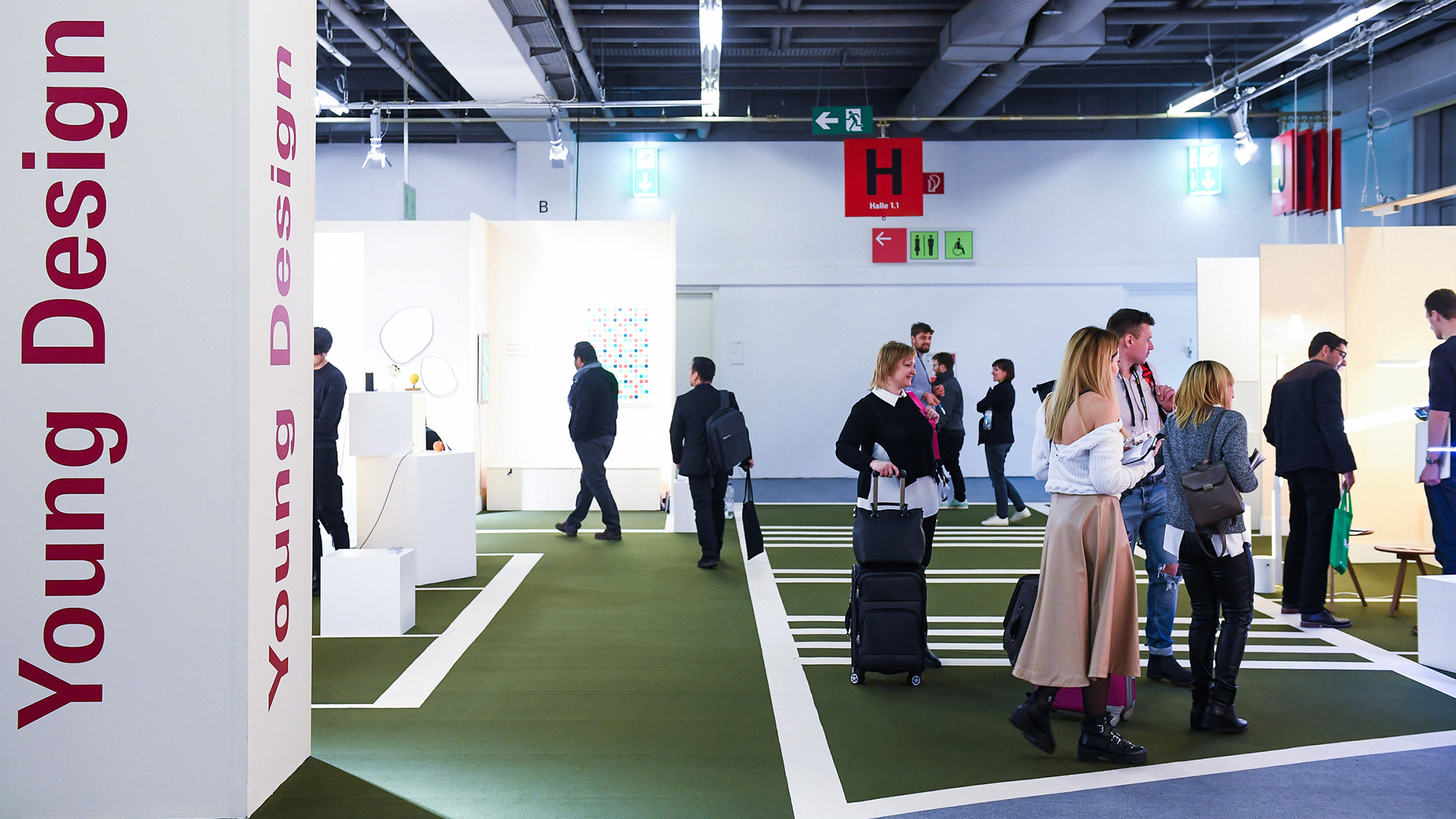 Location: Hall 1.1 B 50
Find inspiration in the ideas of up-and-coming young designers showcasing their own luminaires. This stage is sponsored by Messe Frankfurt and offers newcomers the ideal platform to present themselves to the industry and trade audience.
Smart Living in an E-House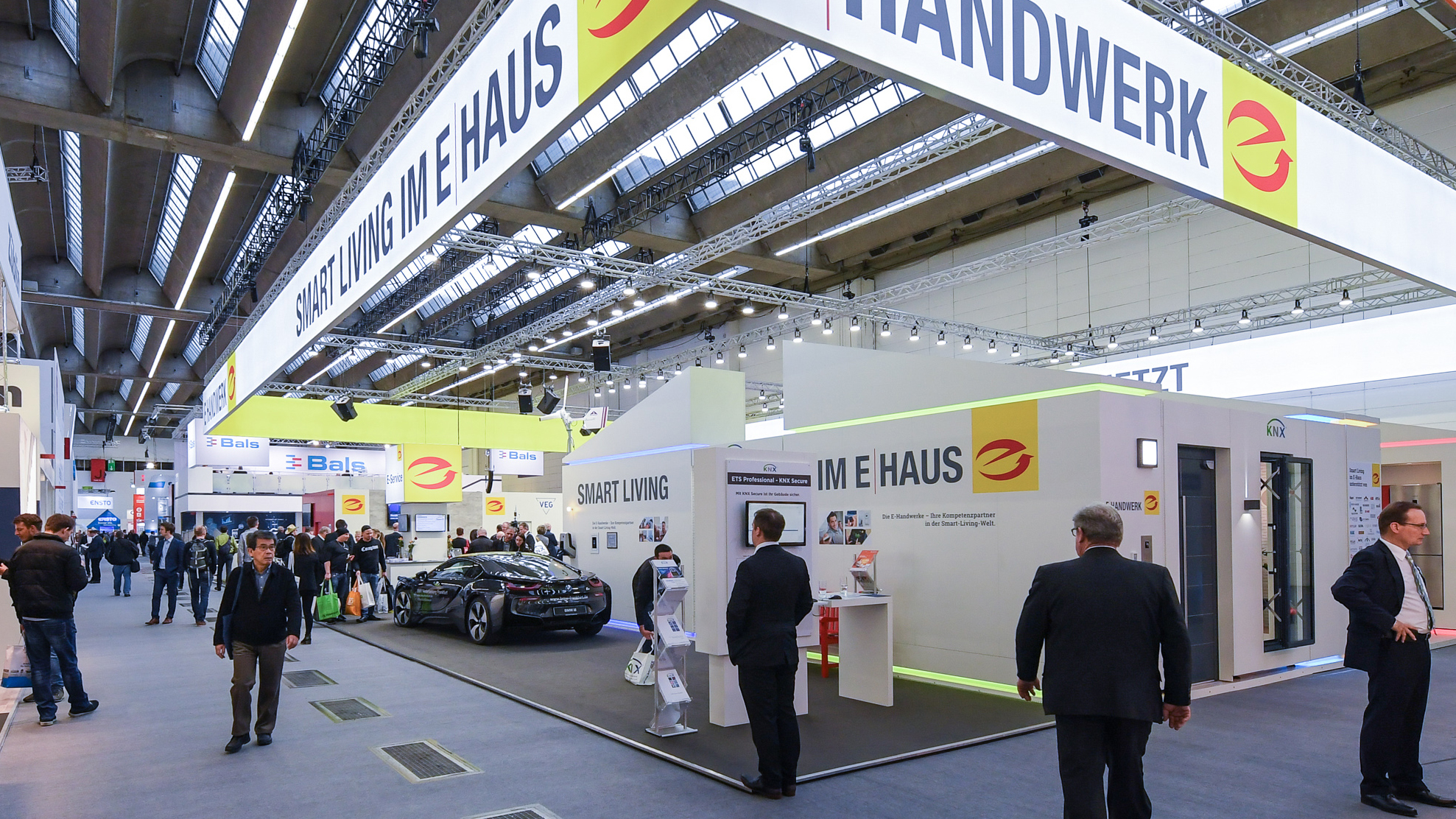 Location: Hall 11.0 C07
The ZVEH's (Central Association of the German Electrical and Information Technology Trades) E-House shows how secure, comfortable and energy-efficient a smart home can be to live in nowadays. It showcases the intelligent interface of networked building services and a complex energy management system in all its functionality. The result is an individually tailored living experience that sets new benchmarks in terms of comfort and energy efficiency.