Selection @ Light + Building brings together projects that make it easier for visitors to obtain a concentrated overview. Based on themes or objective criteria, guided tours, competitions and award ceremonies provide structured insights into the extensive spectrum of products to be seen.
Guided tours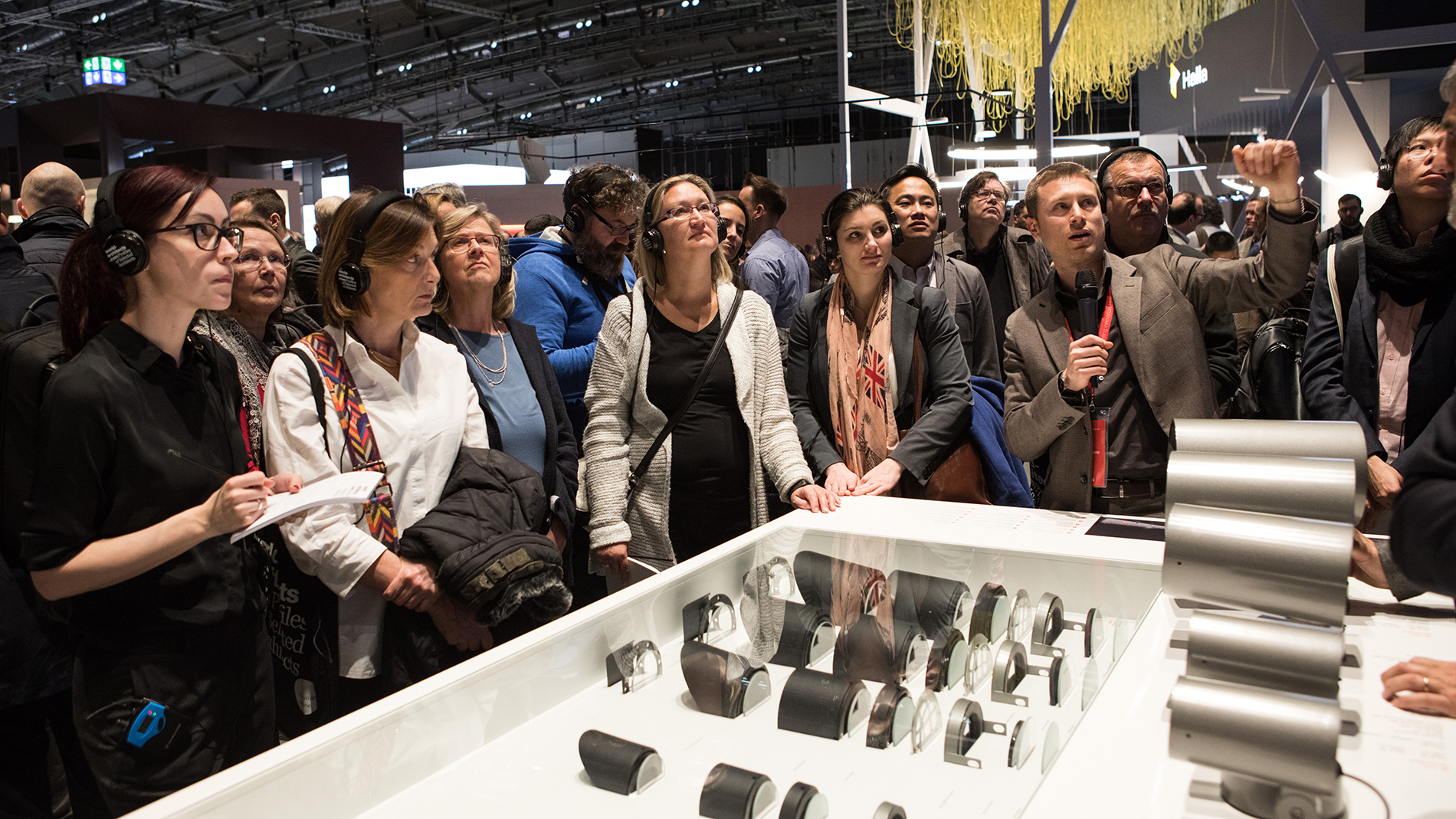 Free guided tours offer an excellent opportunity to find one's way around the products on display and to enter into conversation with colleagues in one's own field.
Again there will be guided tours of the show for architects and planners (both in German and English), as well as for builders, operators, representatives of local and municipal authorities, including the staff of building and planning departments.
More information
Design Plus powered by Light + Building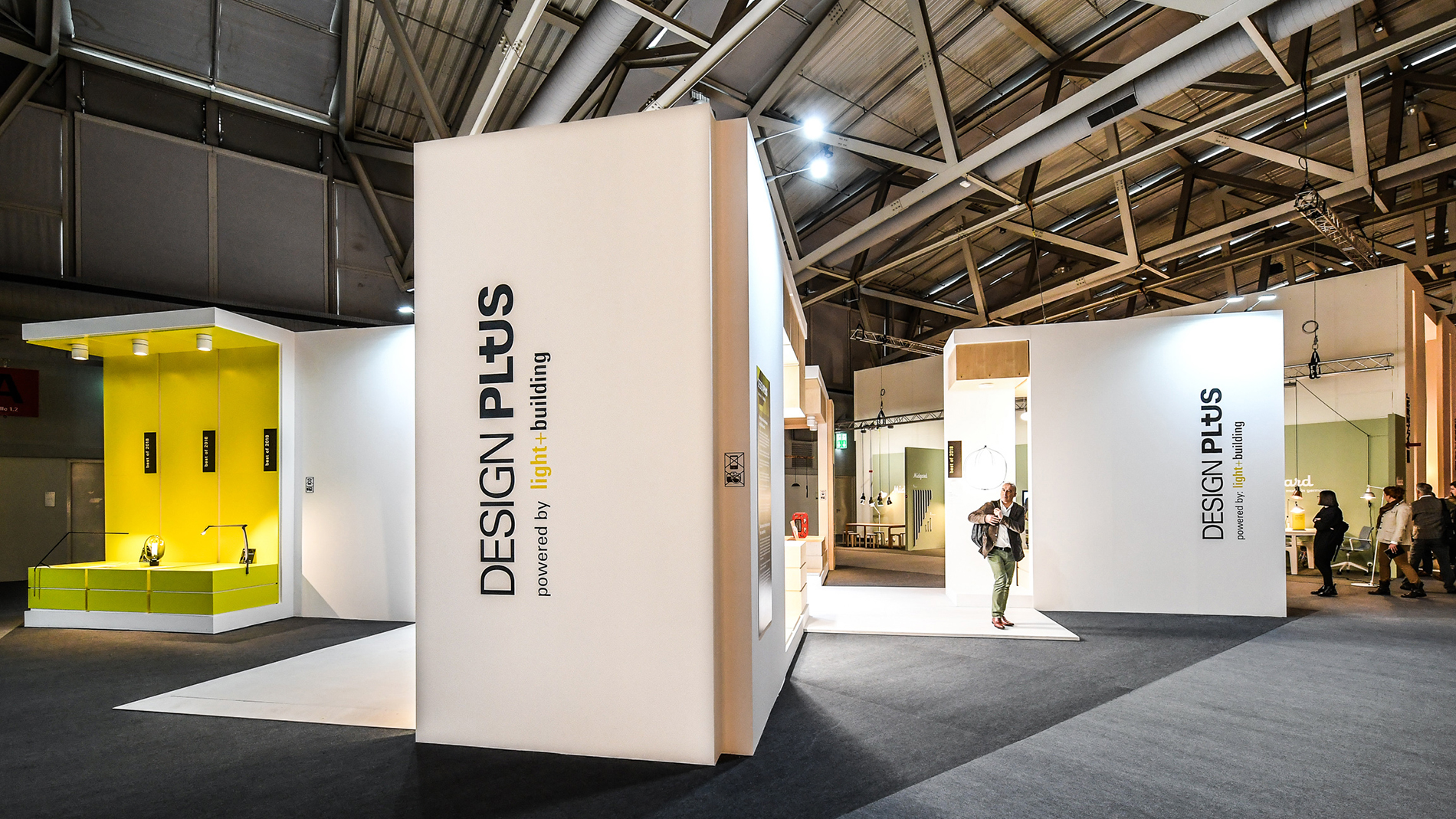 The "Design Plus powered by Light + Building" competition showcases products that demonstrate innovative design, future orientation and energy-efficient technology – values that Light + Building actively promotes.
All prize-winning products from exhibitors and innovative young designers will be on show during the fair in a special exhibition.
To the Design Plus prize winners of Light + Building 2020
AIT Award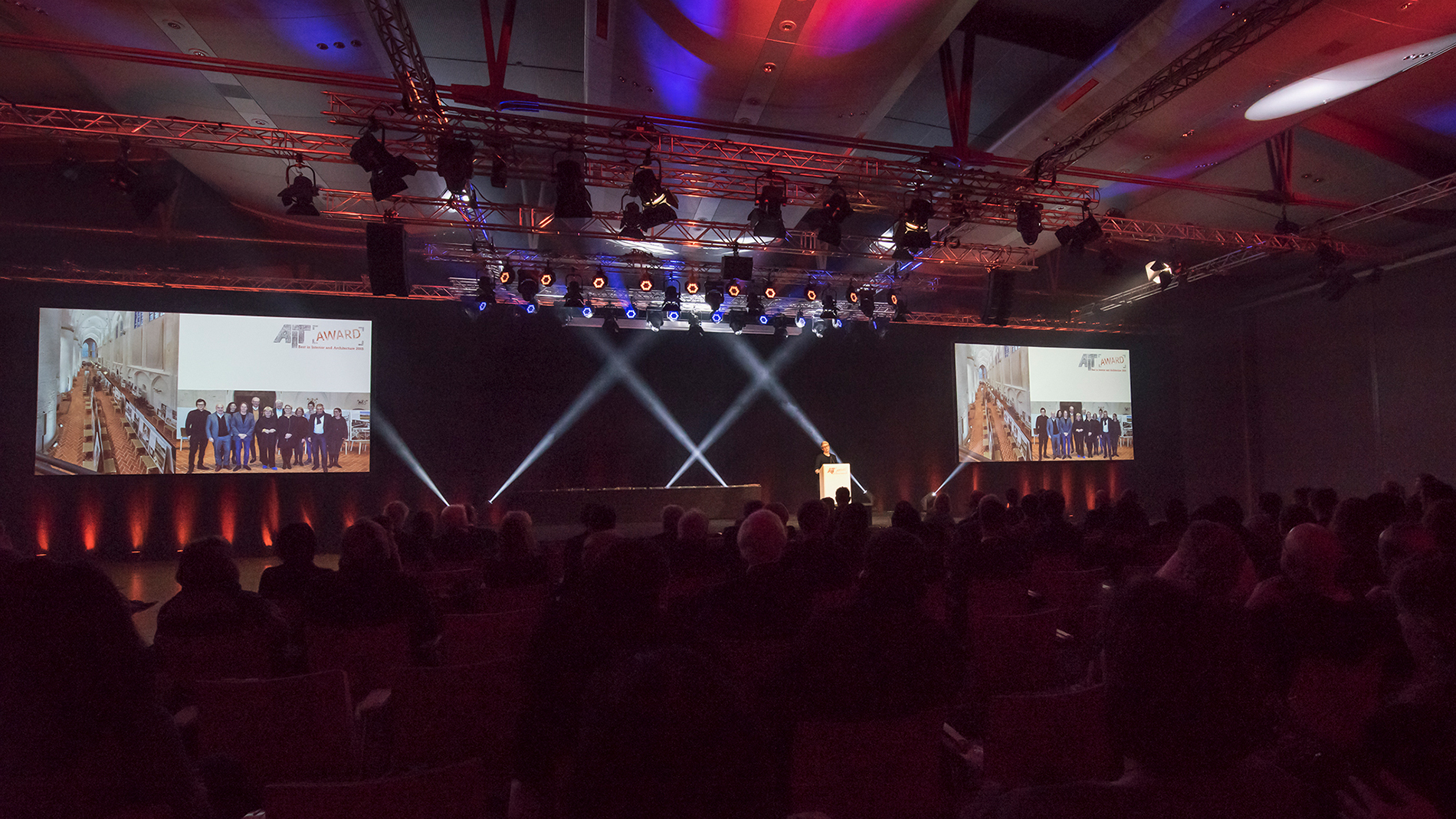 The AIT-Award "Best in Interior and Architecture 2020" combines interior design and architecture in one price and has its focus on the architectural centers of the world (Europe, North America, Middle East and Far East). The AIT- Award is divided in different categories: all types of architectural projects and interior spaces can be submitted. An internationally renowned jury of architects and interior designers will be awarding the best project in each of the categories.
The award ceremony will take place during Light + Building.
More information
Architecture+Technology Innovation Award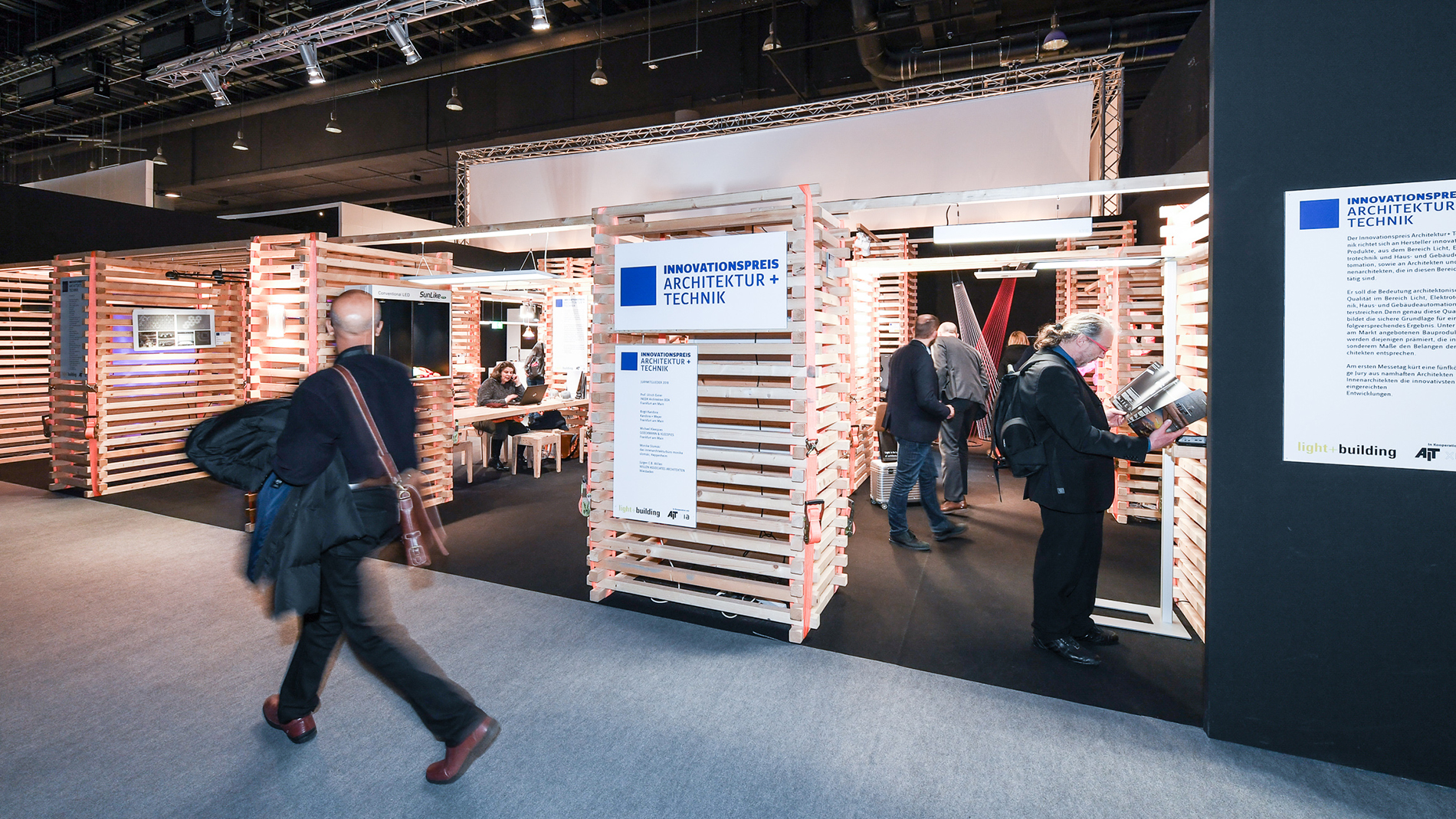 The Innovation Award for Architecture and Technology applies architectural criteria to single out products and conceptual solutions that are judged according to both design and technical aspects. The award targets industrial companies and processing businesses in addition to exterior and interior architects.
The jury meeting for the Innovation Award 2020 took place on 1 October 2020. The awards will be presented during personal appointments with the winners in the autumn 2020.
More information
wa award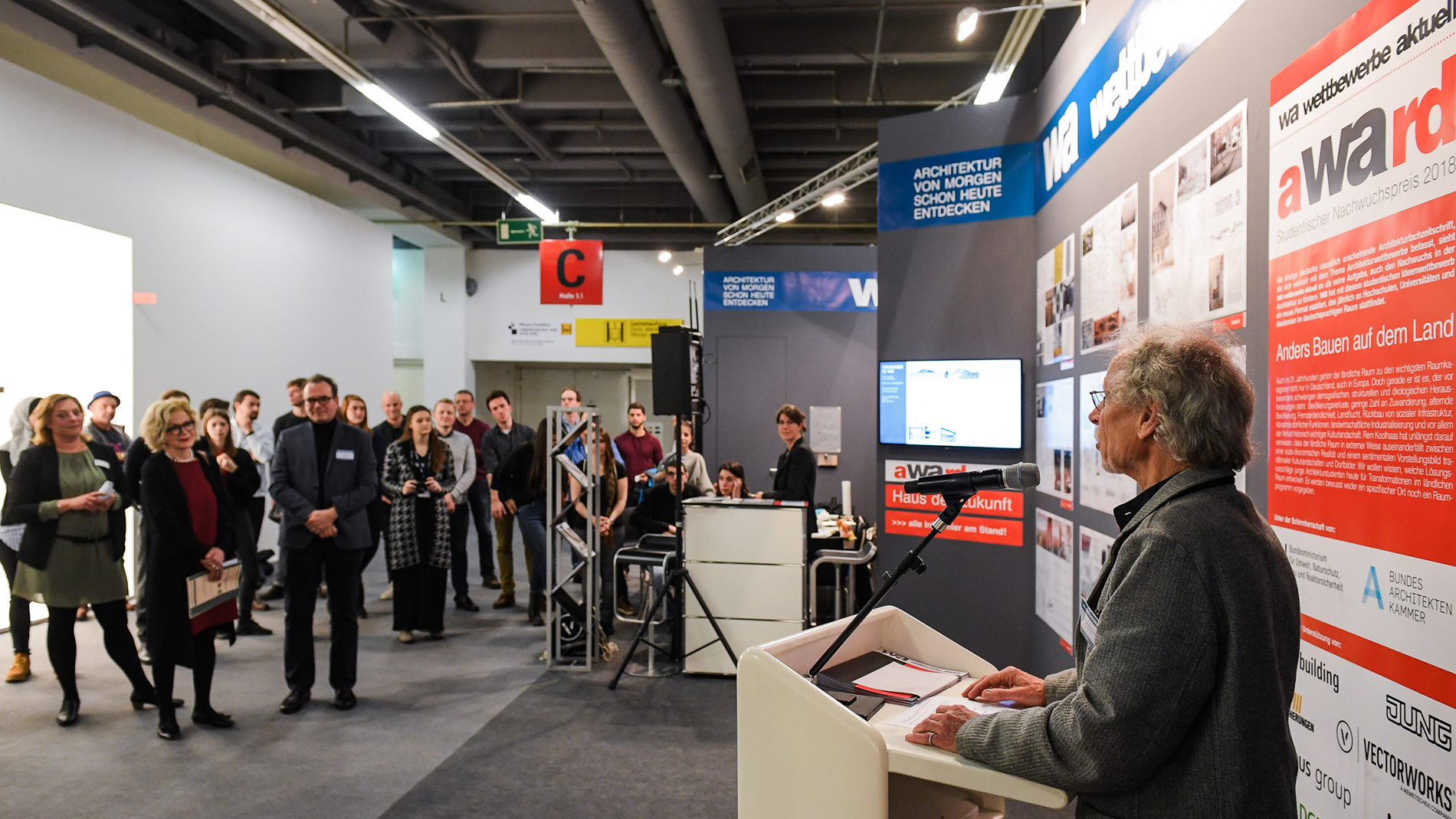 wa-wettbewerbe is the only monthly magazine specialising in architecture whose sole focus is architectural competitions. It has now established a competition inviting ideas from students and this takes place at regular intervals at colleges of higher education, universities and academies in German speaking countries.