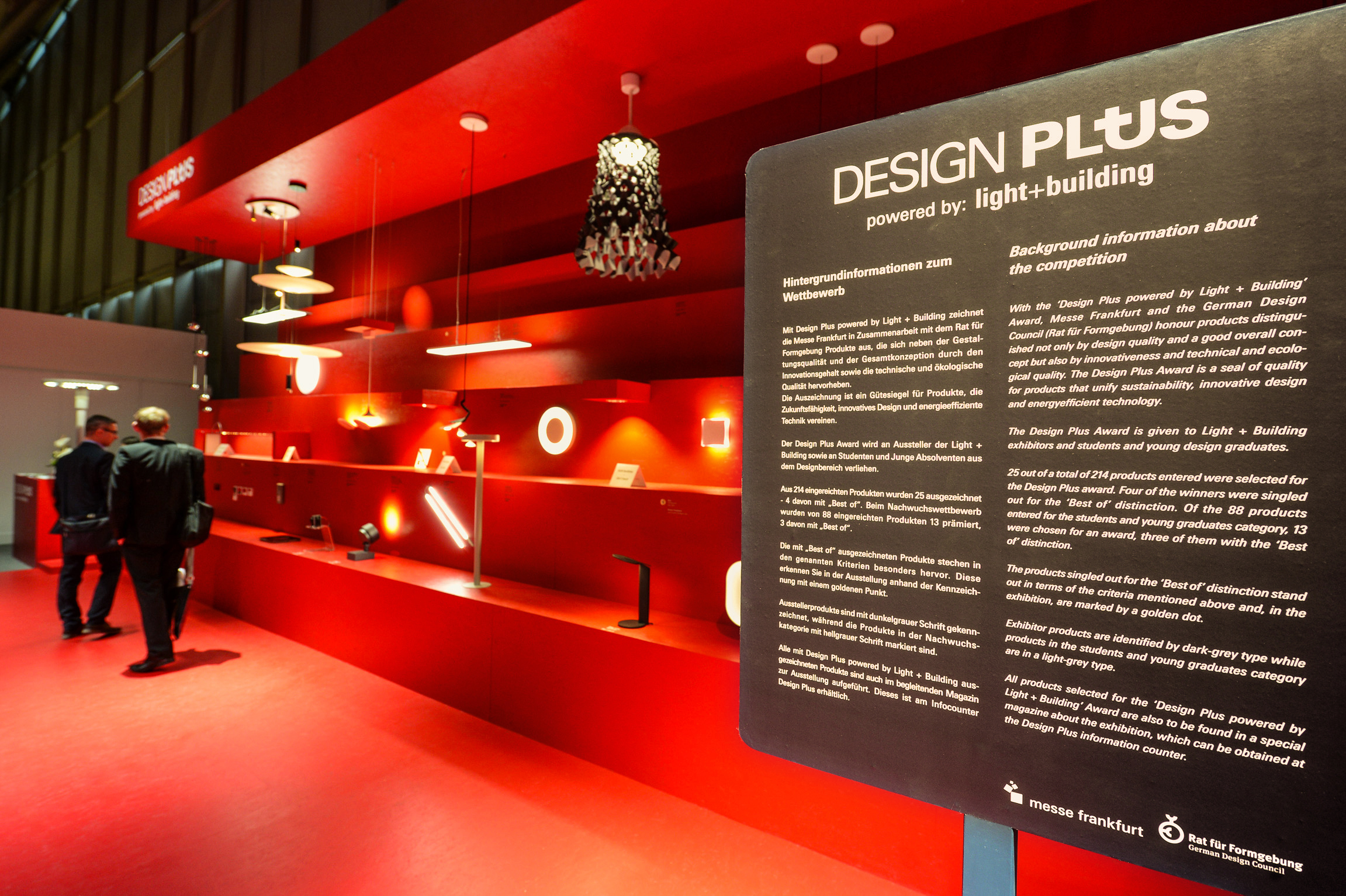 Organiser: Messe Frankfurt in cooperation with German Design Council (Rat für Formgebung)
Date: 18 – 23 March 2018
Location: Hall 1.2 A51 / B 51
Design Plus: The winners have been chosen!
154 companies and a total of 222 products competed for the awards at the Design Plus powered by Light + Building 2018, held by Messe Frankfurt and organized by the German Design Council.
The results are now known: a total of 39 company products have been awarded the Design Plus powered by Light + Building 2018 label and 4 won the Best of accolade.
The products entered were judged on criteria including the design quality and the overall product concept, as well as their innovative content and technical and ecological quality. Special attention was given to the theme of energy efficiency.
Students and recent graduates from university design courses also had the possibility to take part in the Design Plus competition. In this category 54 students and young graduates competeted with 70 products from 3 countries. 13 of them were the lucky winners and 3 of them even received the Best of certificate.
All winning products can be seen in the Magazine Design Plus.
For answers to any questions regarding Light + Building and the exhibition please contact:
Anna Pauler
Messe Frankfurt Exhibition GmbH
Tel: 069 7575 6251
anna.pauler@messefrankurt.com