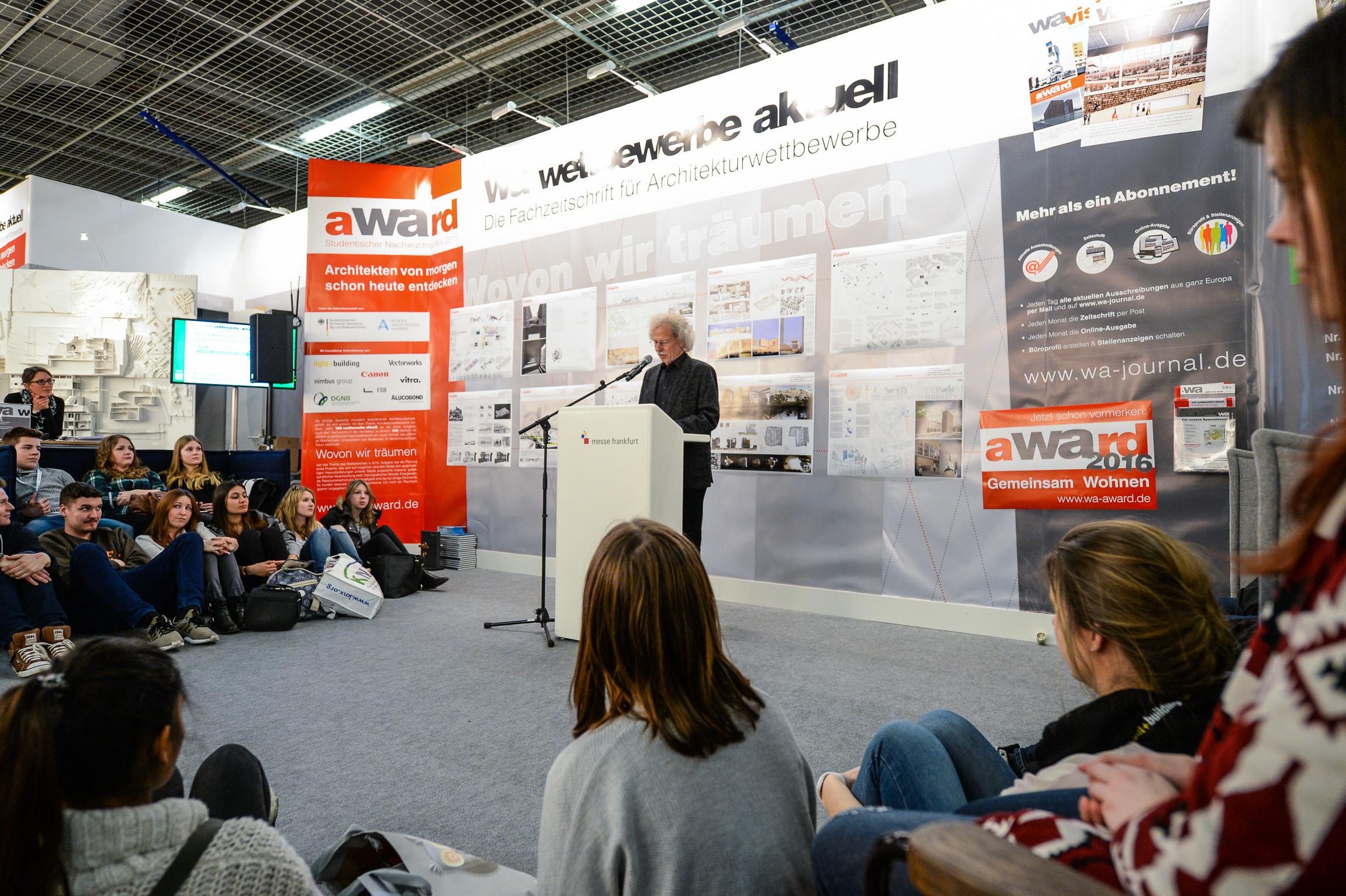 Organiser: wettbewerbe aktuell Verlags GmbH
Location: Hall 1.1 C50

wa-wettbewerbe is the only monthly magazine specialising in architecture whose sole focus is architectural competitions. It has now established a competition inviting ideas from students and this takes place at regular intervals at colleges of higher education, universities and academies in German speaking countries.
The award ceremony will take place on 19 March 2018 as part of Light + Building.