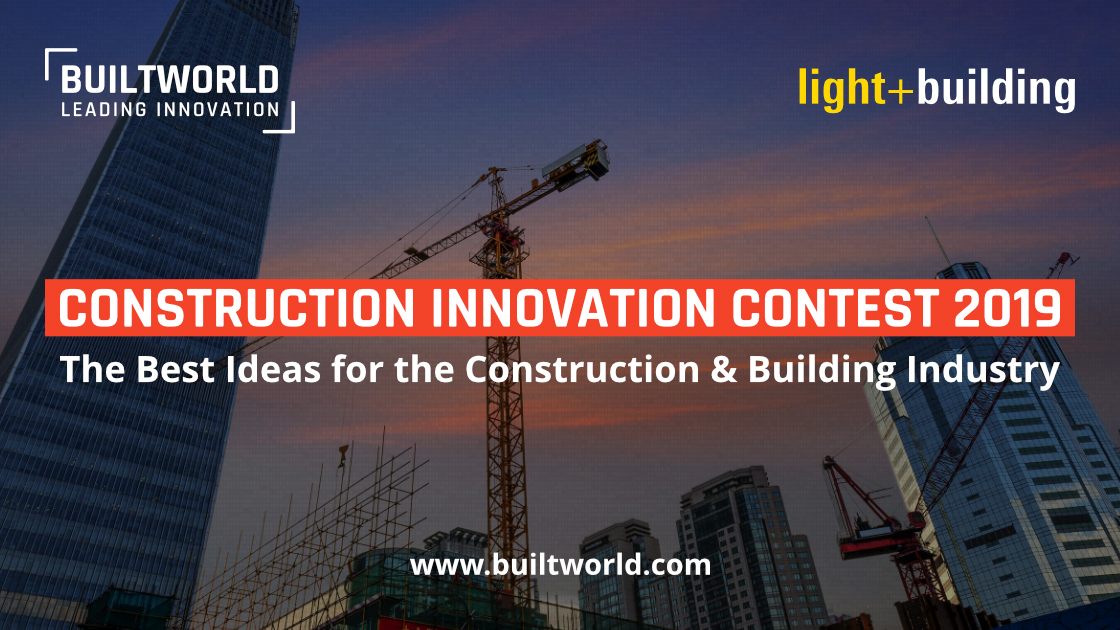 Are you an up-and-coming, creative technology startup that wants to profoundly change the processes and procedures in the construction and building industry with your ideas and products? Then participate in the Construction Innovation Contest 2019! You will have the chance to pitch your ideas in front of expert judges at Light + Building 2020.
BUILTWORLD is hosting the global Construction Innovation Contest together with Messe Frankfurt. All applications will be reviewed by major industry leaders including STRABAG, PwC, Wienerberger, doka and Palfinger: www.builtworld.com/contest/construction
The Contest is free and easy to apply. The 25 finalists will be invited to Light + Building 2020 in Frankfurt.
The application deadline is on September 15th, 2019.
The best 100 startups will appear on the first-ever ConTech Map Top100. You can apply within the following categories:
Engineering & Project Management
Procurement & Construction
Construction Machinery
Building Materials
Building Technologies
Create a profile in the BUILTWORLD Innovation Database and complete all sections. Fill out the contest application form, which can be found on your profile. Please note that we will not consider any companies without a complete profile and a filled out application form.
Your company profile will be accessed and reviewed by leading corporate members including STRABAG, PwC, Wienerberger, doka and Palfinger.
We look forward to welcoming you!
The deadline for applications is on 15th September
All applications will be valued during 16th and 29th September by our corporates: STRABAG, PwC, doka, Wienerberger and Palfinger
The semifinal including the best 50 startups takes place in Frankfurt on the 23th and 24th October
Light + Building 2020 takes place on March 8th until 13th in Frankfurt. You can win an exhibitor space
The first global ConTechMap will be printed and distributed on trade fairs. The map will also be published at