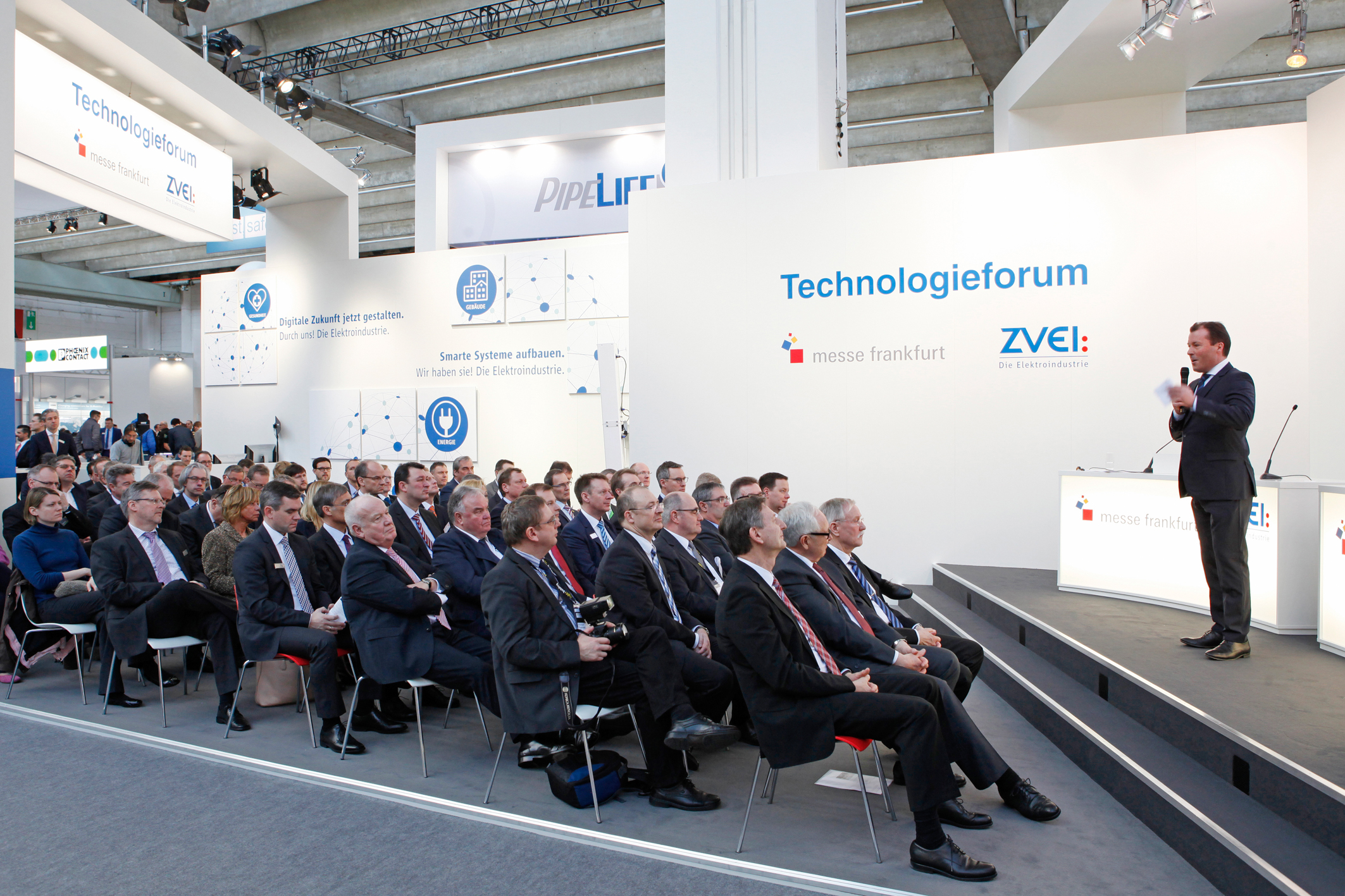 Organiser: German Electrical and Electronic Manufacturers' Association (Zentralverband Elektrotechnik- und Elektronikindustrie e.V. - ZVEI) in cooperation with Messe Frankfurt
Location: Hall 8.0 C41
In conjunction with Messe Frankfurt, the ZVEI (German Electrical and Electronic Manufacturers' Association) will be organising the Technology Forum for the fourth time. You can expect some fascinating lectures and discussion sessions: digitalisation and networked systems – be it of lighting solutions or automated buildings, in the smart home or in functional premises – will be the order of the day. The ZVEI and the ZVEH (German Central Association of Electrical and Information Technology Contractors) will, for the first time, be conferring the 'Smart Living Professional' award. There will be presentations of the projects selected for the awards, and the prizewinners will join with experts from the sector to discuss recent developments in the concept of the 'smart home'.
'Industry meets Students', on 23 March 2018 from 11 a.m. to around 3:30 p.m. and in a format devised by the ZVEI and the VDE (Association for Electrical, Electronic & Information Technologies), will offer discussion groups providing information and hints on both technology and careers, as well as an opportunity to talk directly to representatives of a large number of companies.
Lectures are held exclusively in German language.