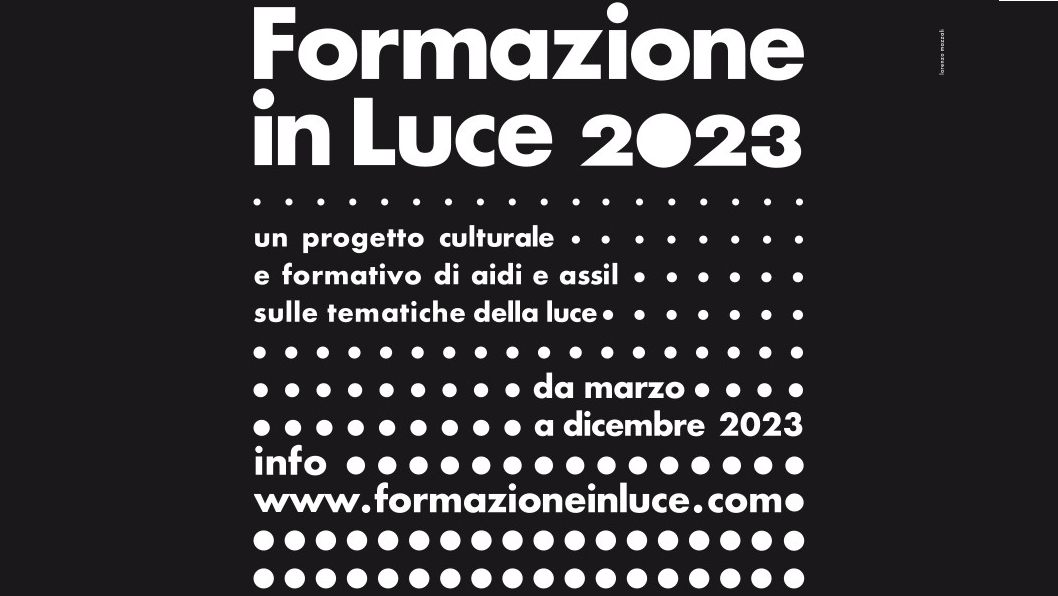 The educational and cultural project "Formazione in Luce" (Training in Light) enters its 7th round in 2023. From March to November 2023, AIDI (the Italian lighting association) and ASSIL (Italian national association of lighting manufacturers) will offer ten online training courses dedicated to the world of light and to Italian professionals of the sector.
The focus of the lectures will be on the lighting of commercial spaces, residential spaces, offices and school buildings, as well as the lighting of artworks, museum layouts, churches, lighting projects, energy requalification, lighting plans, public lighting and street lighting service management contracts.
Dates:
11. May 2023:
Urban Areas Outdoors: Lighting Plans and Criteria for Street Lighting, Energy Redevelopment and Master Plans
23. May 2023:
School Buildings Lighting
8. June 2023:
The Lighting Project: Uni Standard 1163
22. June 2023:
Procurement of Public Lighting Management Services
19. September 2023:
Project Financing
5. October 2023:
Residential Areas, Hospitality And Wellness Spaces: Lighting Criteria And Regulatory Requirements
16. November 2023:
Hospital Lighting
28. November 2023:
Lighting of Artworks, Museums and Churches
 
Sign up for the training here: https://lnkd.in/e7JKdXB
 
Course participants can visit the next edition of Light + Building 2024 free of charge.
Find out more about the Light + Building 2024 event programme