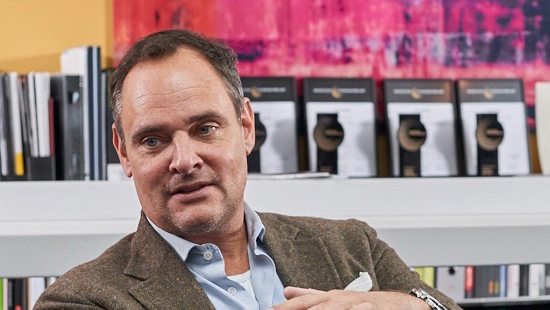 Lighting planner Thomas Mika founded the Reflexion light-planning studio in Zurich in 2001. Today, it is the biggest in Switzerland and, since 2014, has been part of the Amstein + Walthert Group. Thomas Mika is a member of the Executive Board and on the Supervisory Board of Reflexion AG and, as strategic head of the studio, responsible for the overall concept of all projects. In 2016, the company entered the German Lighting Design Award for the first time and came first in the 'Transport Buildings' Category for the Löwenstrasse through-line station at Zurich Central Station. In Switzerland, the project was awarded the Prix Lumière 2016. Last year, Reflexion AG was nominated four times in different categories, won with three projects and was voted lighting designer of the year 2017. Thomas Mika is a guest judge as this year's German Lighting Design Award.
'Light + Building is the fair that, to put it in a light-affine and poetic way, is a kind of biennial springtime awakening for us, during which we can see which beautiful – and sometimes not so beautiful – offshoots have emerged during the long winter. To put is more soberly, it is for technological, creative, systematic and social reasons extremely important that every lighting planner attends Light + Building, to see, study, note, evaluate and exchange information.'
1. Is the industry now taking advantage of the potential offered by LED technology in developing its products?
Although the potential for designing attractive, good and functional luminaires can never be exhausted, I believe that all parts of the lighting development process are making good use of LED technology.
2. To what extent have lighting concepts changed with the advent of LED technology?
For luminaires, this has meant structural changes. The sizes, proportions and components have changed, resulting in greater variety and flexibility in use.
3. Which innovative focal points do you anticipate at L+B?
Besides the exciting, ever recurring 'rediscovery of the luminaire', I expect further steps in the fields of control, connectivity and smart home / building. At this point, I would draw your attention to the fact that traditional quality criteria and attractive luminaires have not declined in significance. Light effect, light colour, form and design of the luminaire continue to be of utmost importance.