Preparing for a major event is time-consuming. Not only must you plan your stand, but you must also organise various services in order to ensure that your products enjoy the impressive presentation they deserve.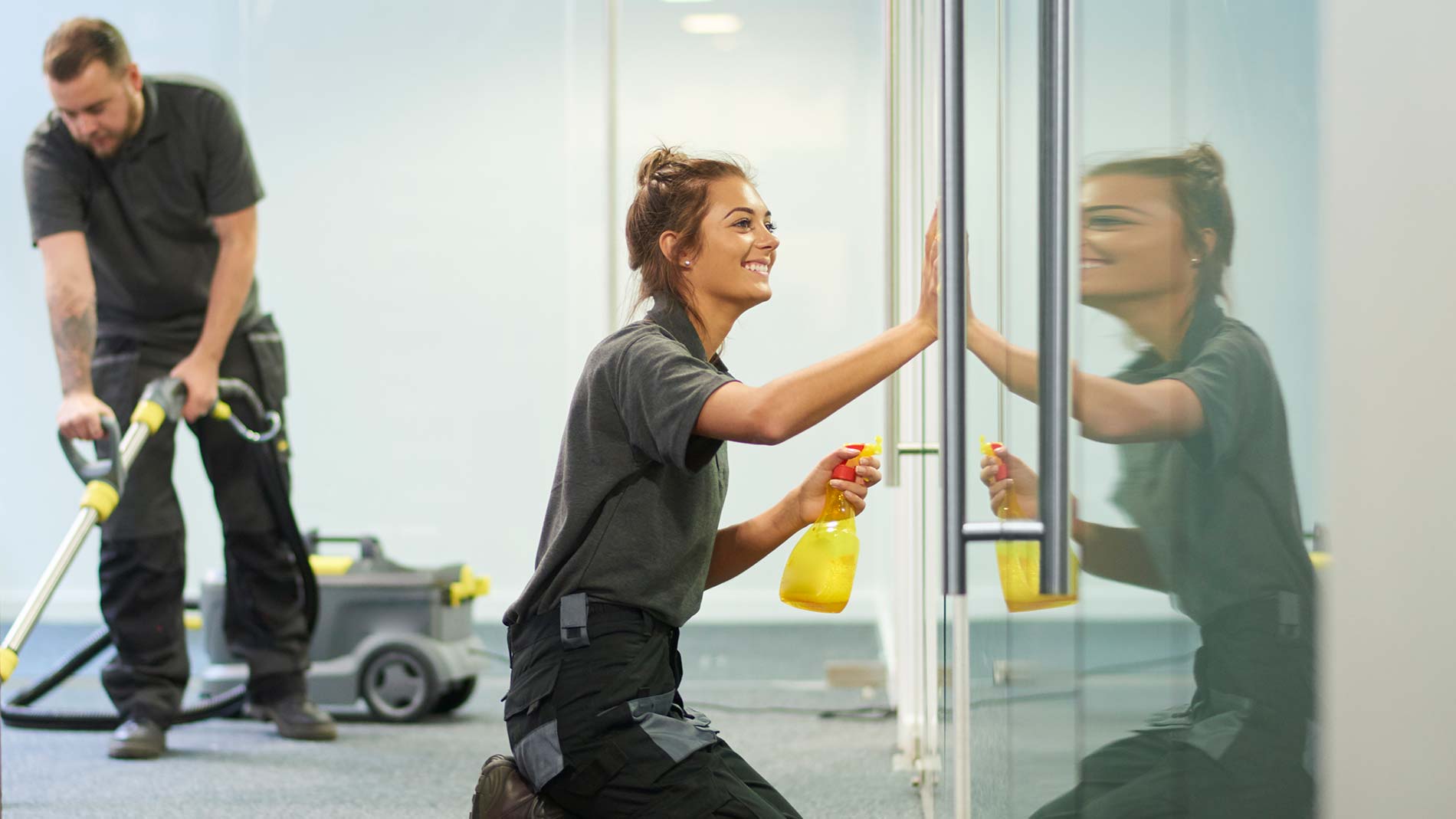 We can organise the perfect framework for your presentation, so that you are able to focus on your customers right from the start. Our goal is to provide you with an effective combination of cleaning, stand security and other trade fair services. We offer you two service packages, with graduated services. Further details can be found in our brochure or continue reading this site.
You can order the service packages easily online using the Shop for Exhibitor Services.
Single point of contact

Right from the start, we strive to establish a lasting customer relationship on a personal level, and we offer you the full range of services from a single source (only for selected package).
Quality you can count on

Our goal: Service that meets your expectations – and then some. To make this a reality, we set demanding standards for cleanliness, security and friendliness.
Above-average qualifications
All our employees boast excellent qualifications in their fields. For example, all of our security personnel are qualified in accordance with section 34a of the German Industrial Code (GewO).

Dedicated to service

We place great value on dedication and a commitment to what we do. We are always focused on the customer, and we are happy to greet you with a smile.

National reach
Messe Frankfurt works with WISAG to serve you in Frankfurt. WISAG is at your service at all other trade fair locations.
Many years of experience
Two partners with a total of more than 150 years of international experience: Messe Frankfurt and WISAG would love to put this expertise to work for you.
Start up package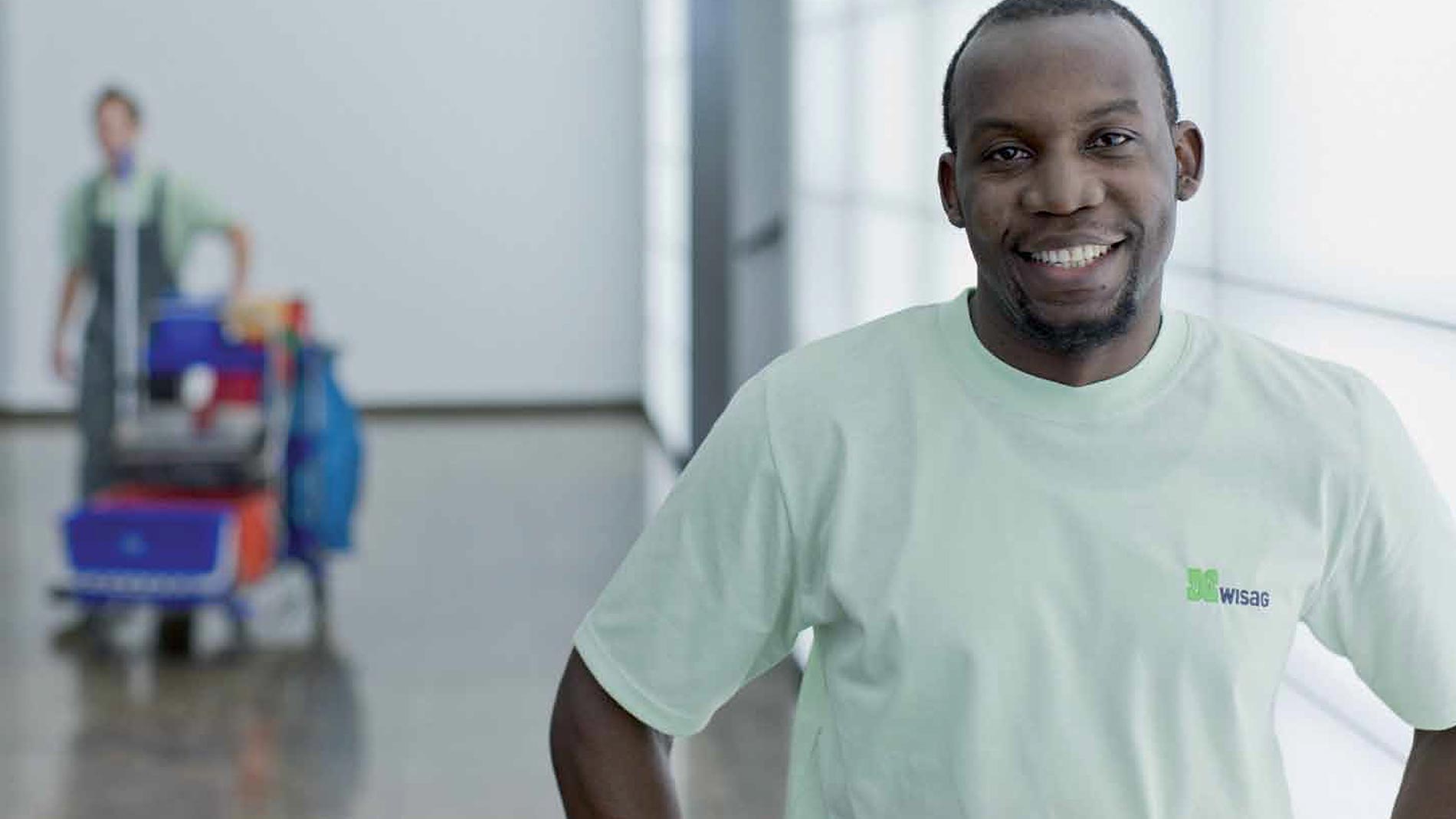 At a glance:
Pre-cleaning on the last day of set-up
Daily stand cleaning, including waste disposal
Stand guards overnight (All personnel are qualified in accordance with section 34a of the German Industrial Code)
Premium package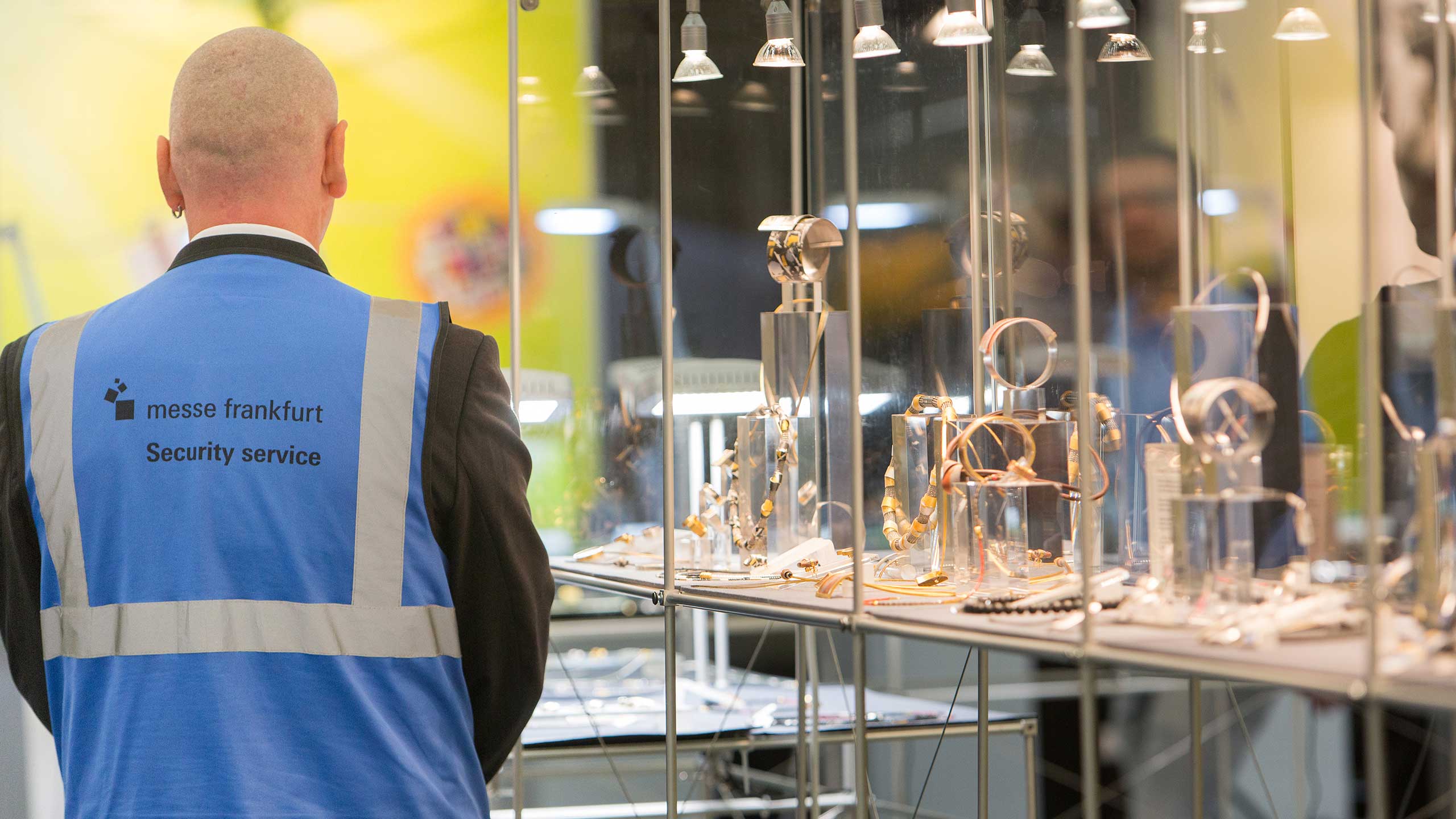 At a glance:
Pre-cleaning on the last day of set-up
Daily stand cleaning, including waste disposal
Up to four hours each day flexible daily cleaning service and special cleaning (exhibits, glass surfaces, stand walls etc.) and service staff at your stand
Stand guards overnight (All personnel are qualified in accordance with section 34a of the German Industrial Code)