General information about the Light + Building for your participation as an exhibitor or a visitor.
Opening times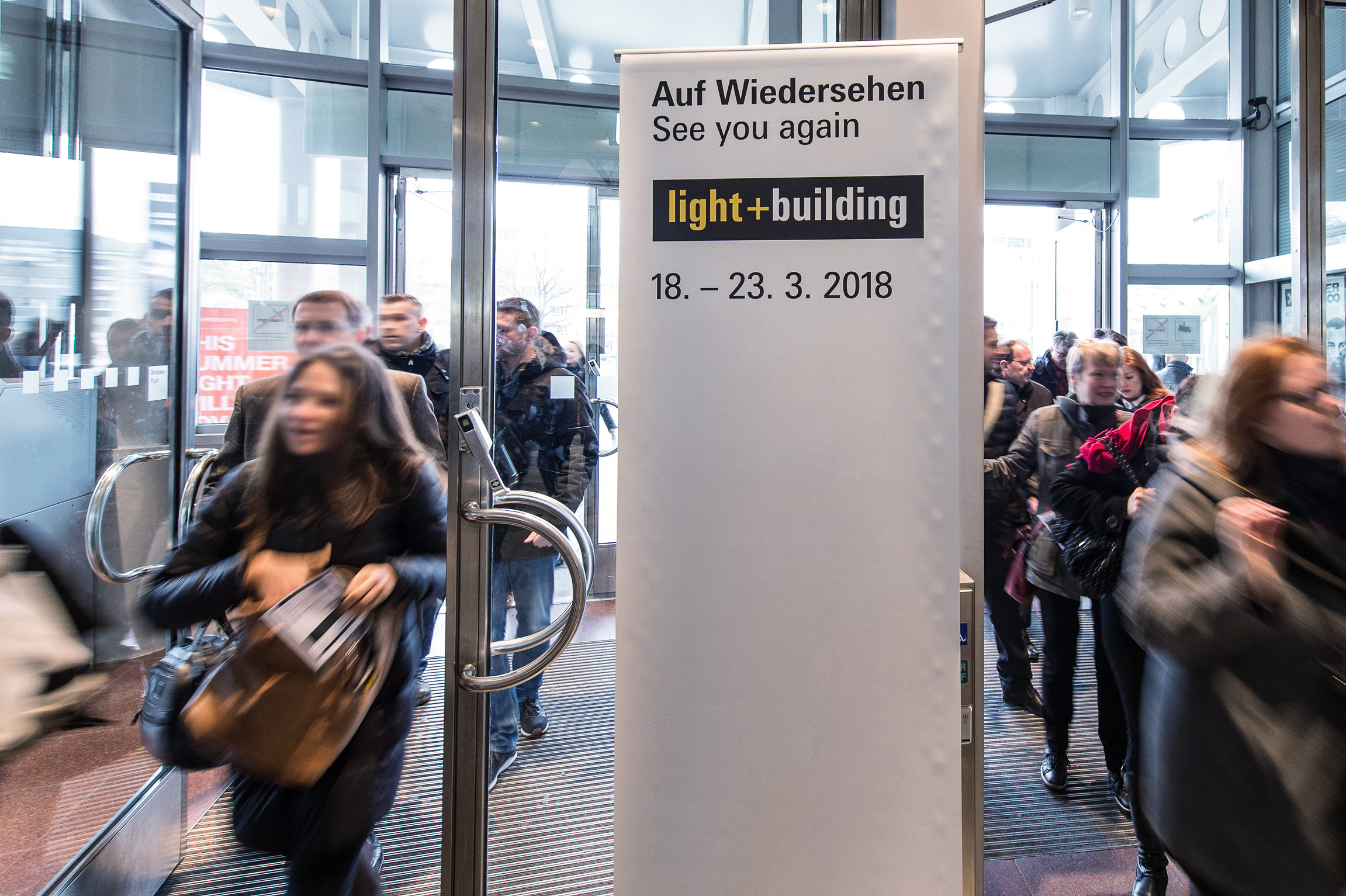 18. - 22.3.2018 (Sunday to Thursday):
9 a.m. to 6 p.m.
23.3.2018 (Friday):
9 a.m. to 5 p.m.
Light + Building is a trade fair, open to trade visitors only, access is not available to private visitors. Cash sales and sample hand-outs are not permitted. On the whole exhibition ground photographing, filming, and the carrying of cameras is only allowed with the approval of Messe Frankfurt.