Light + Building is the international industry event for lighting and building services technology. In 2018, the fair recorded record figures: over 220,000 trade visitors, more than 2,700 exhibitors from 55 countries and a significant increase in internationality.
Facts & Figures Light + Building 2018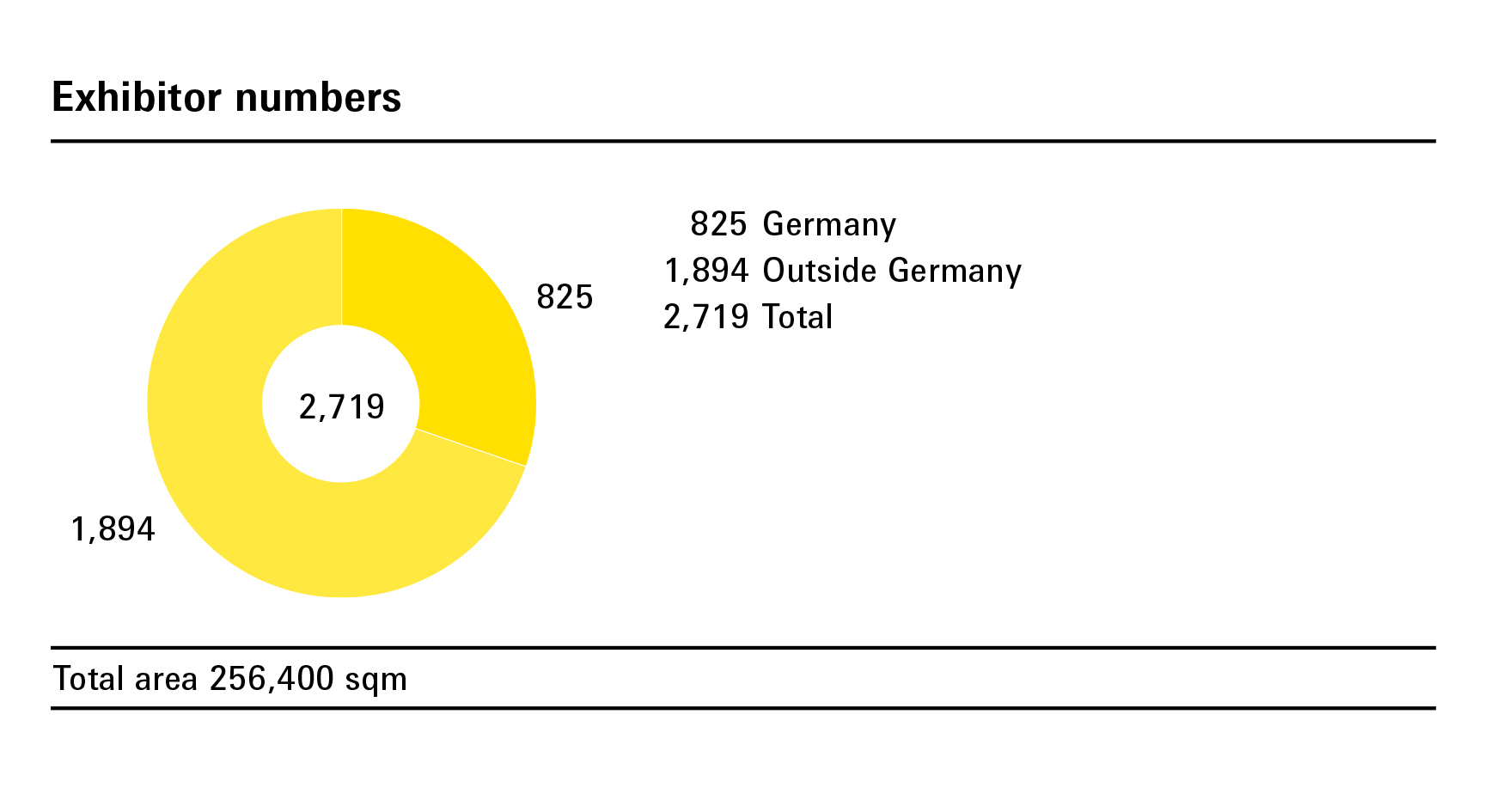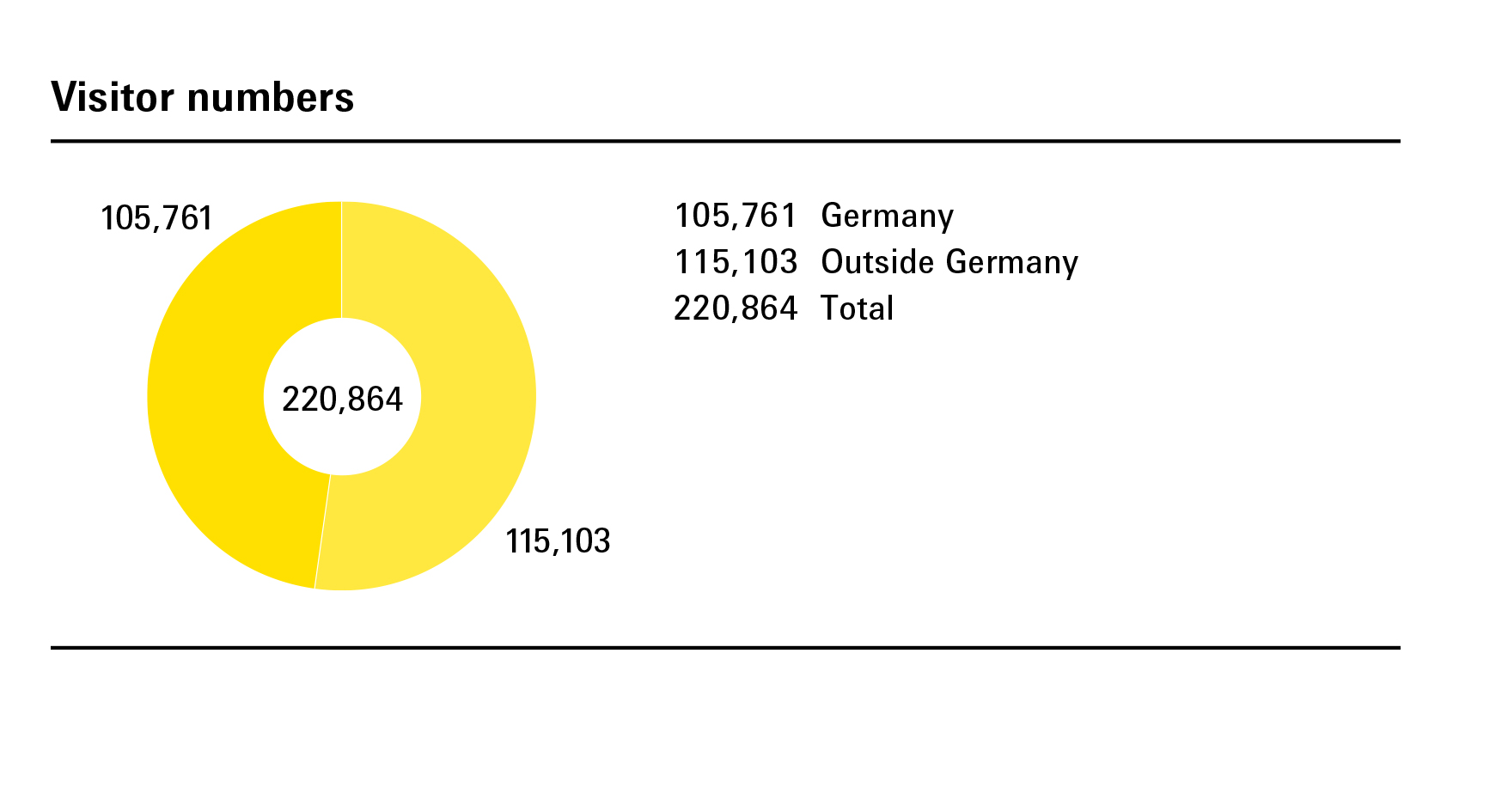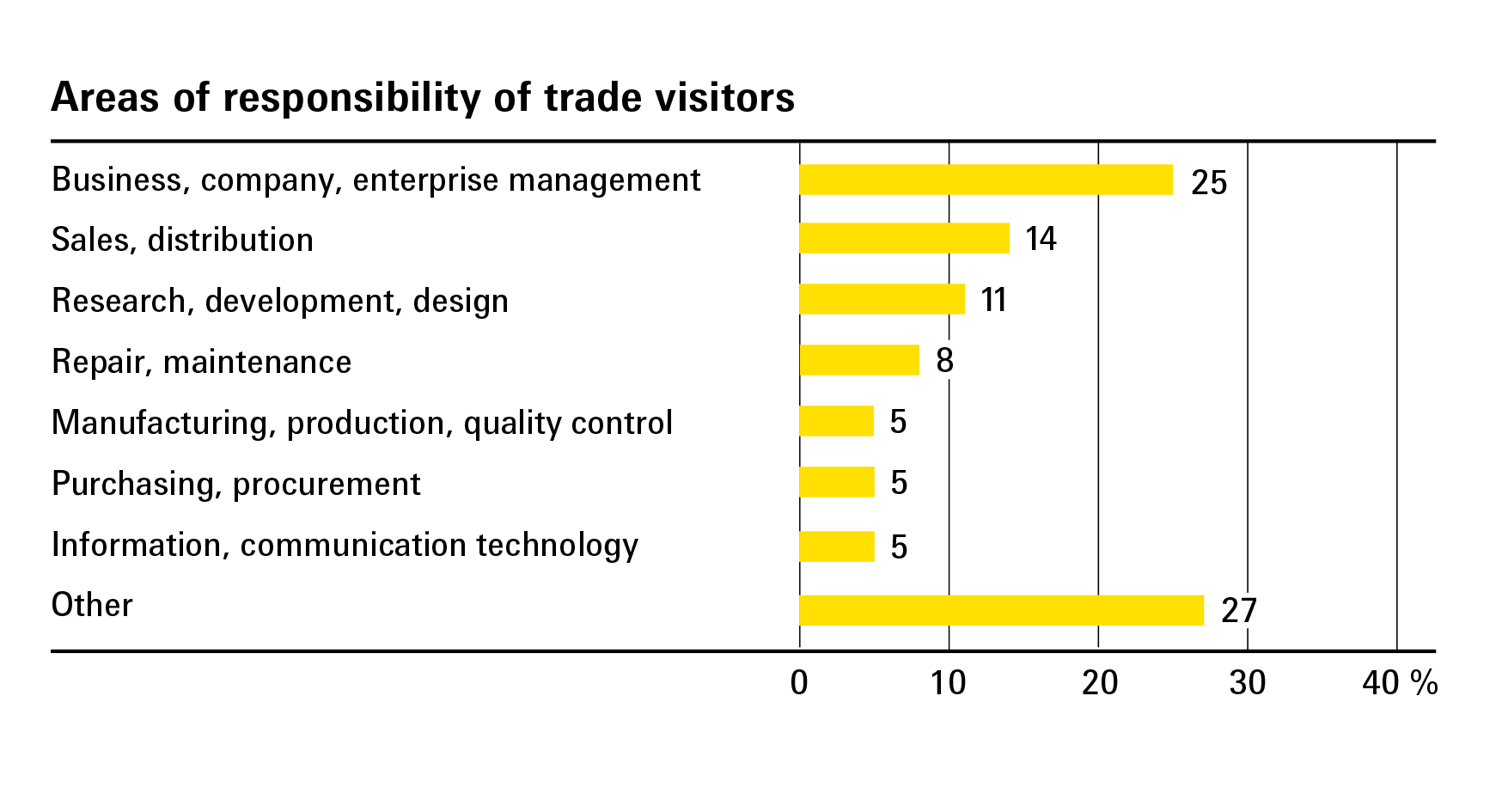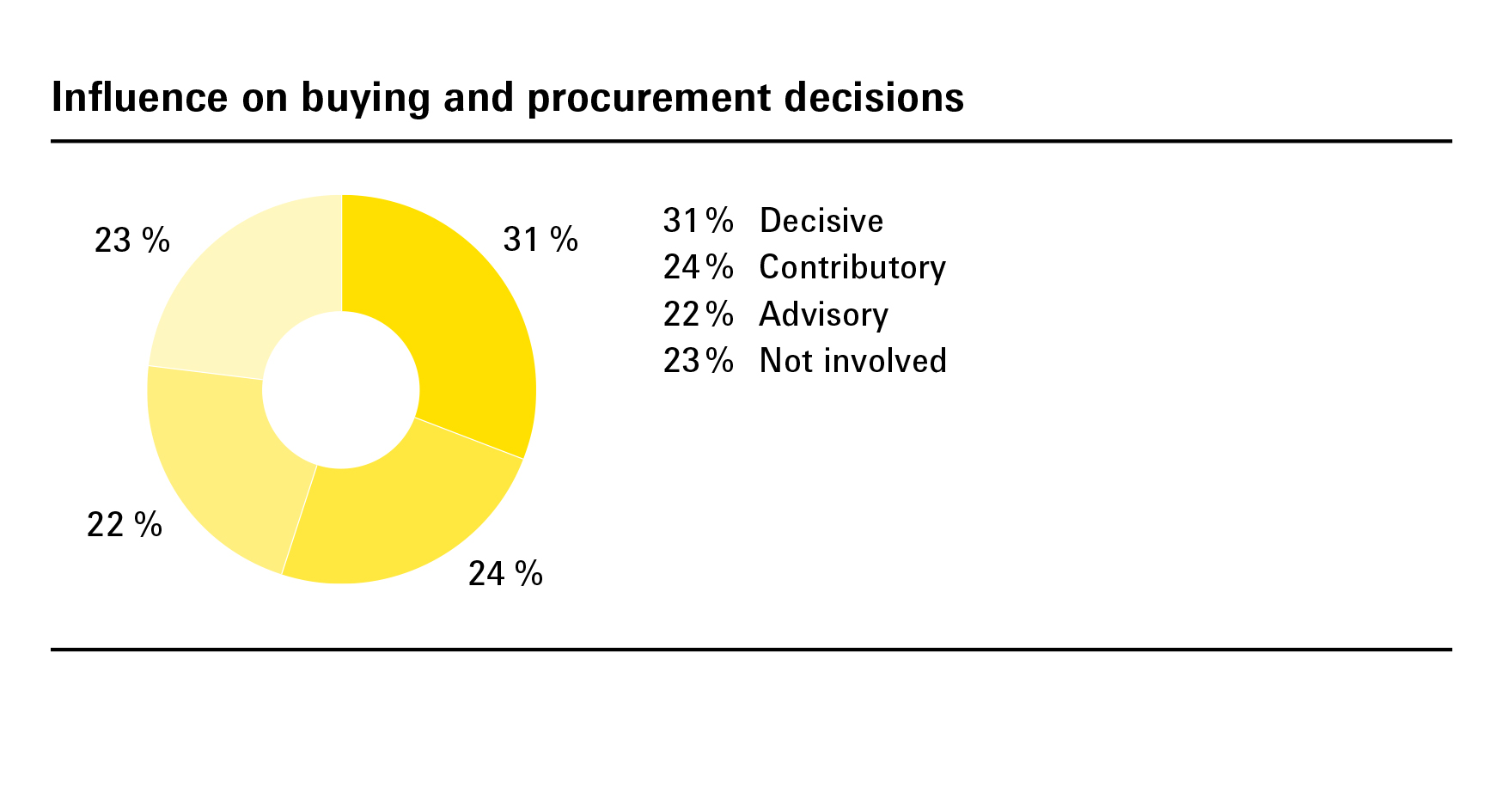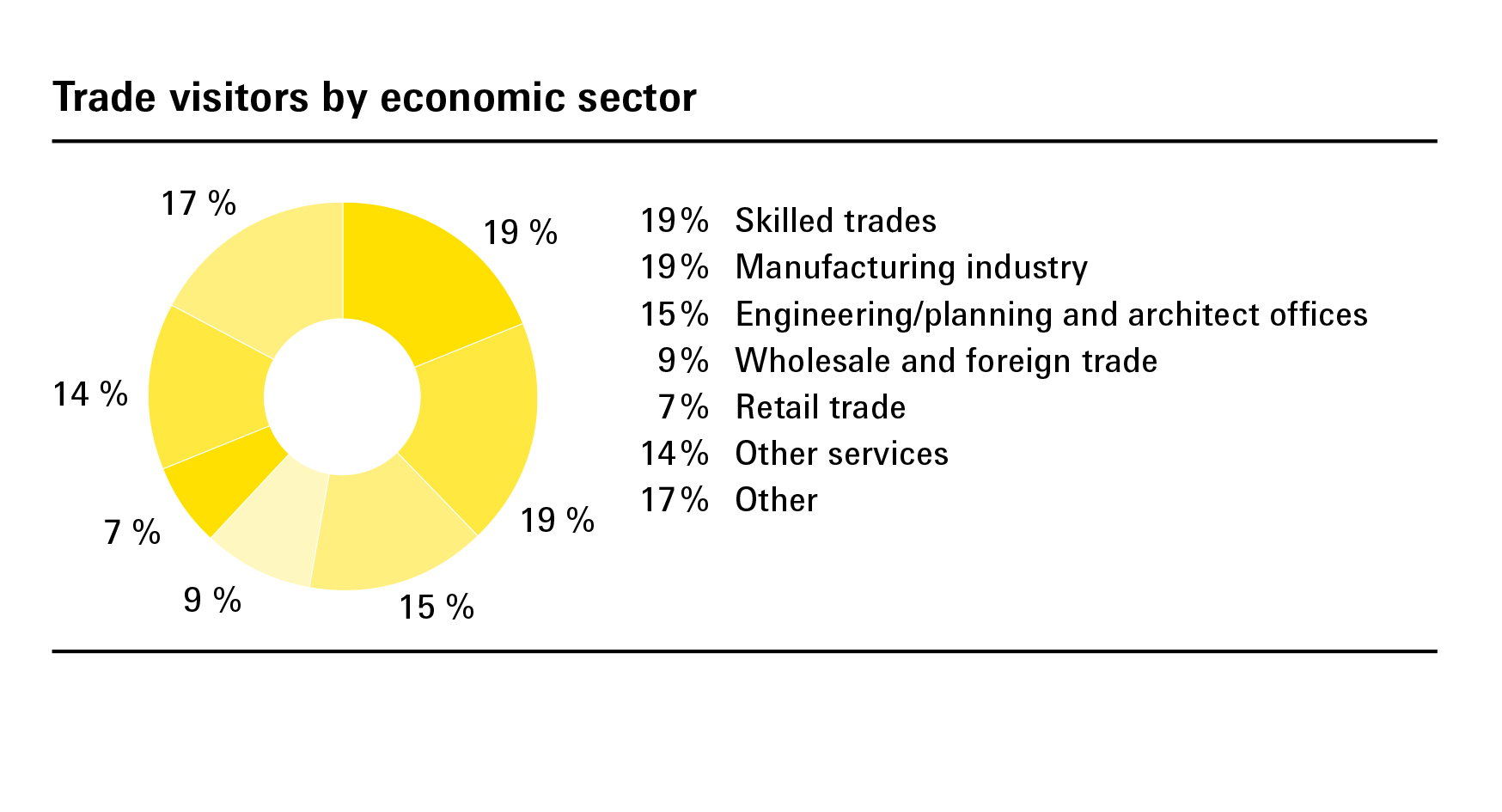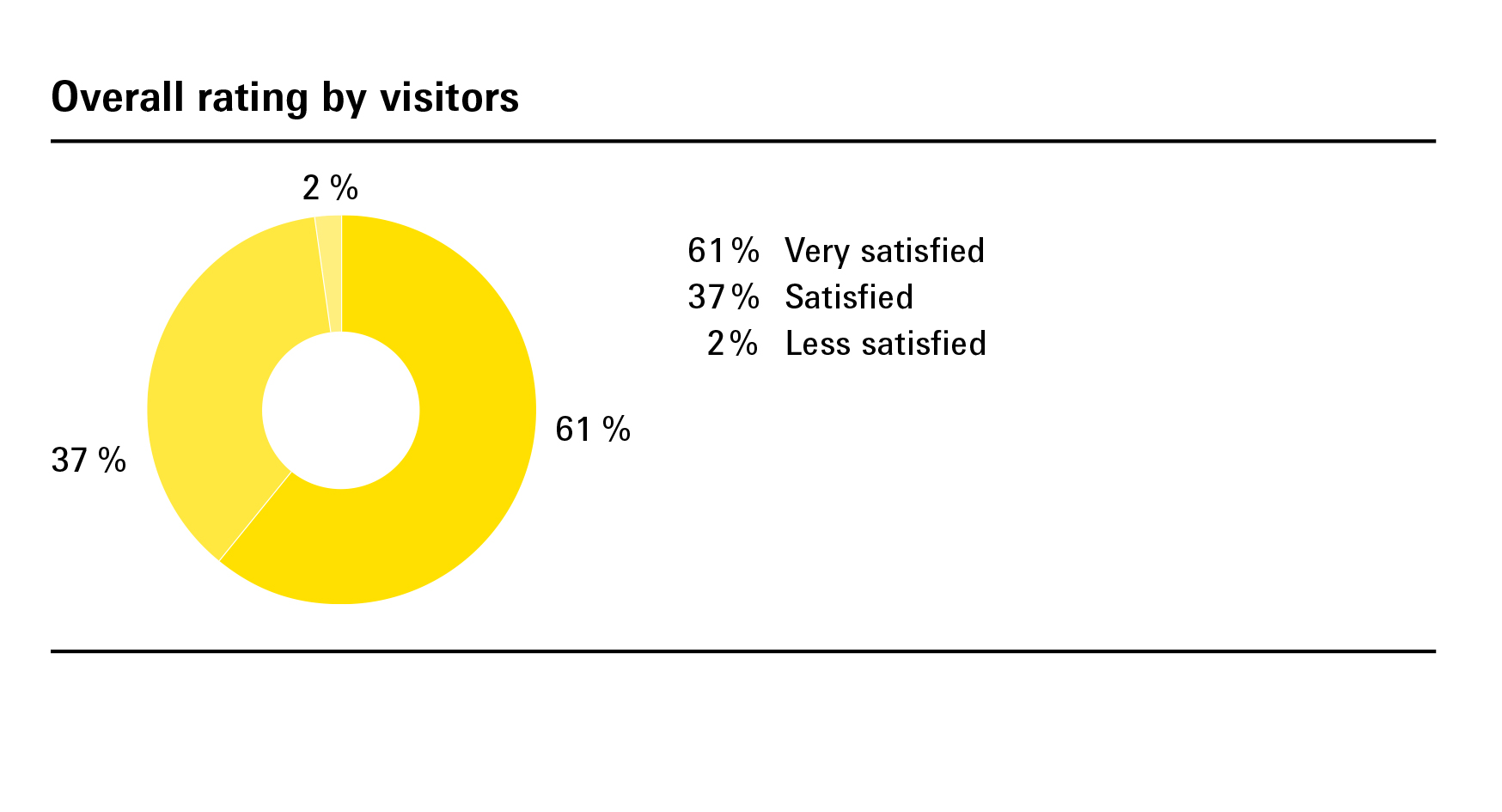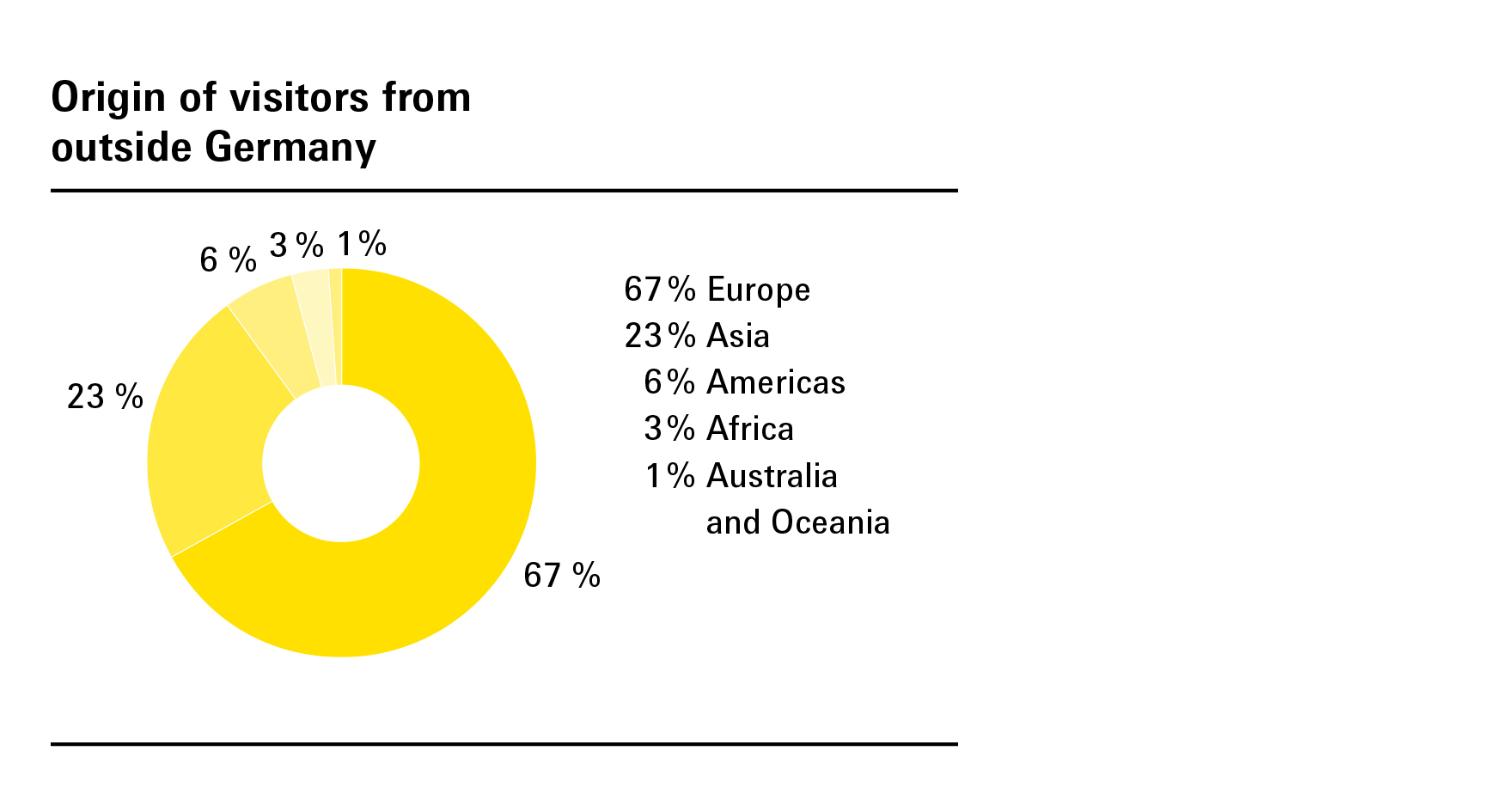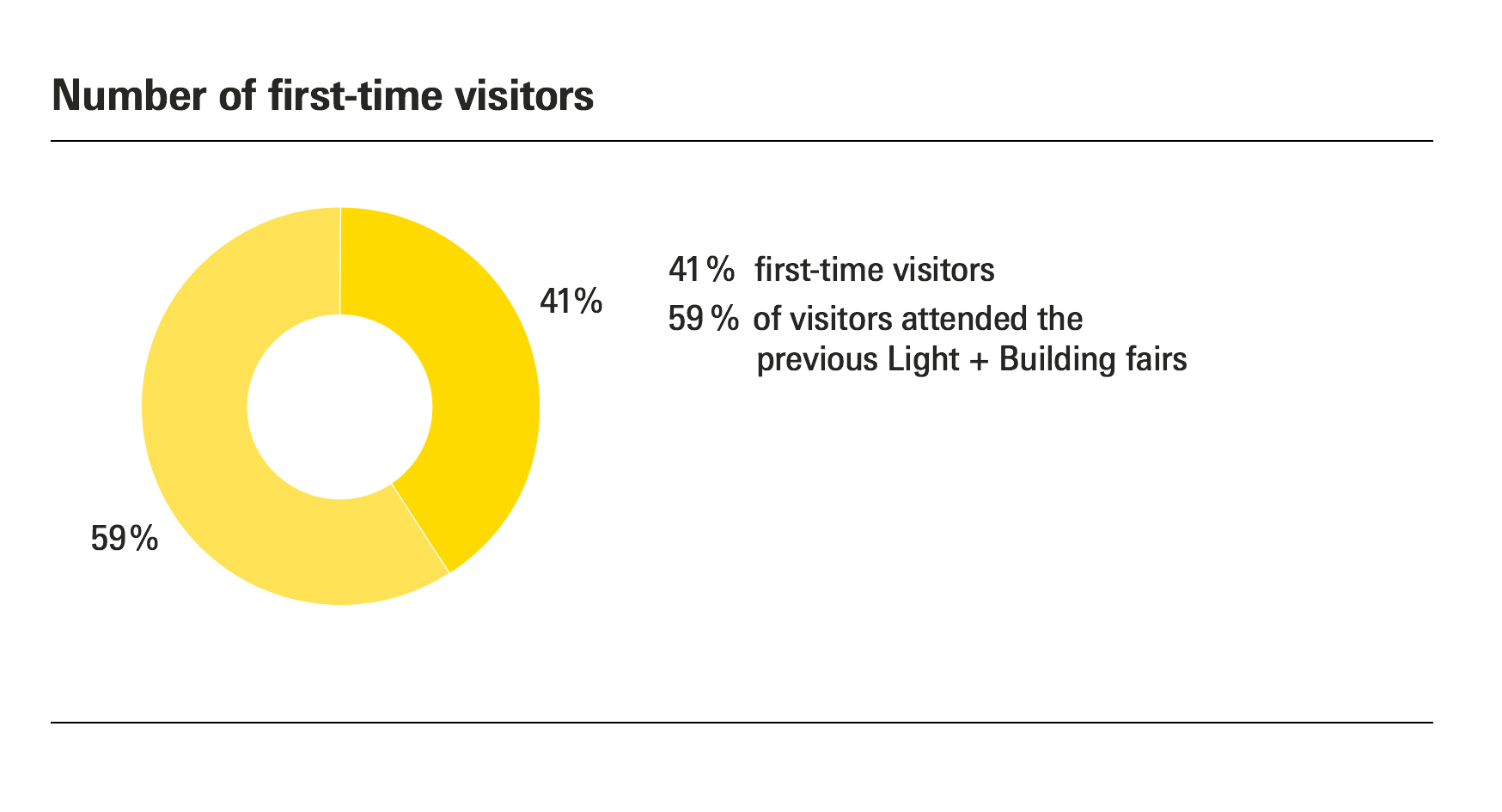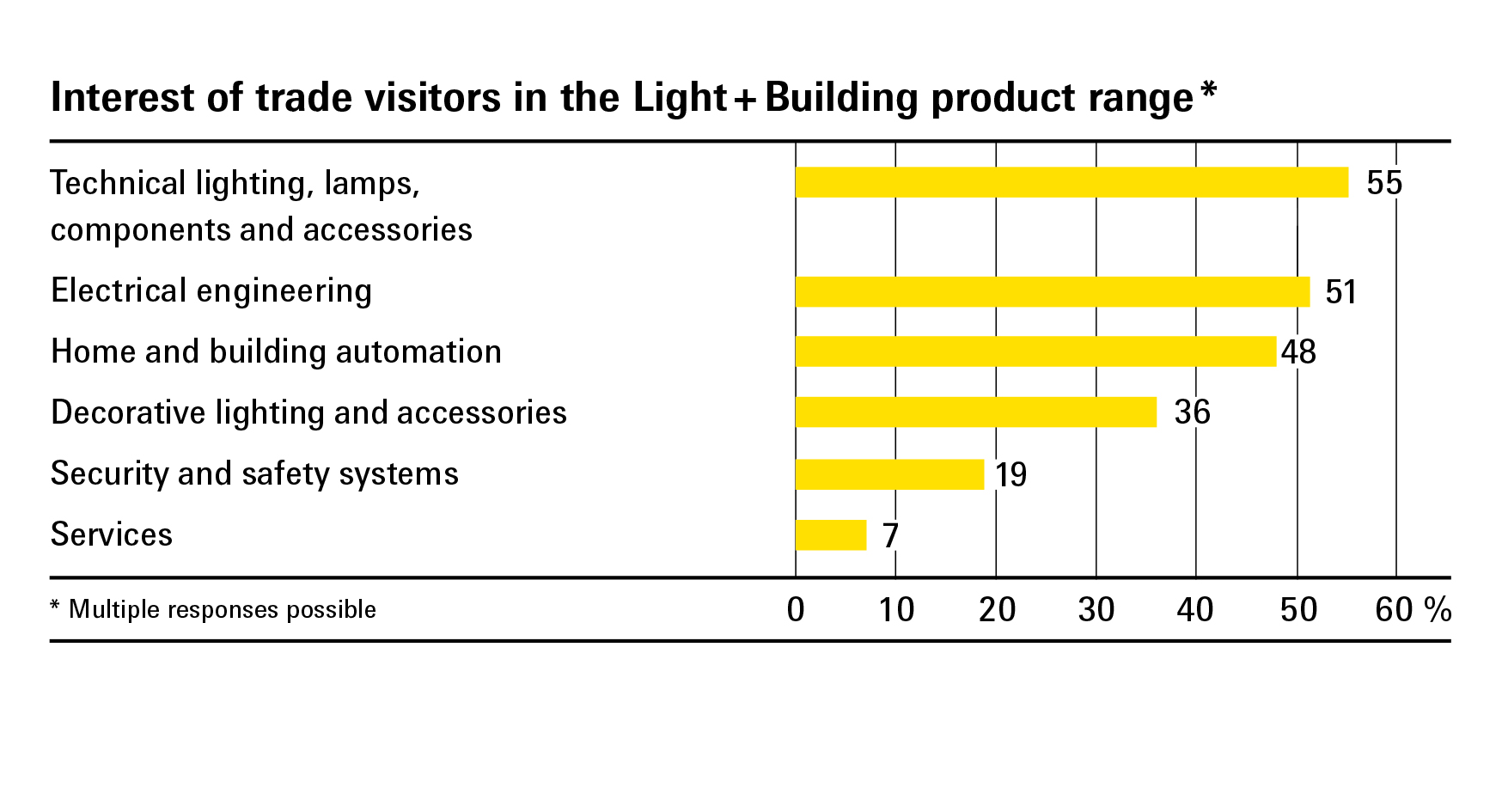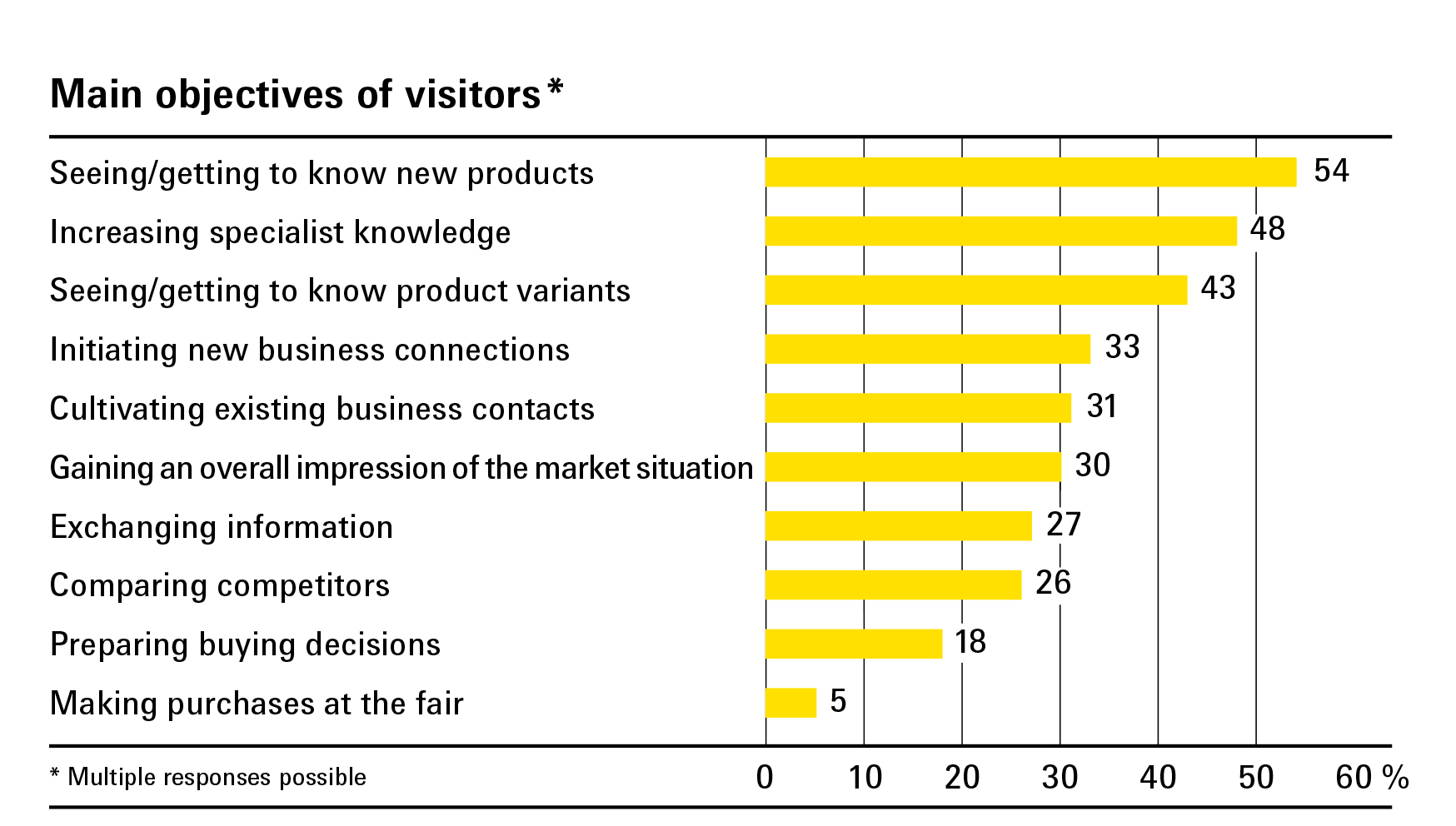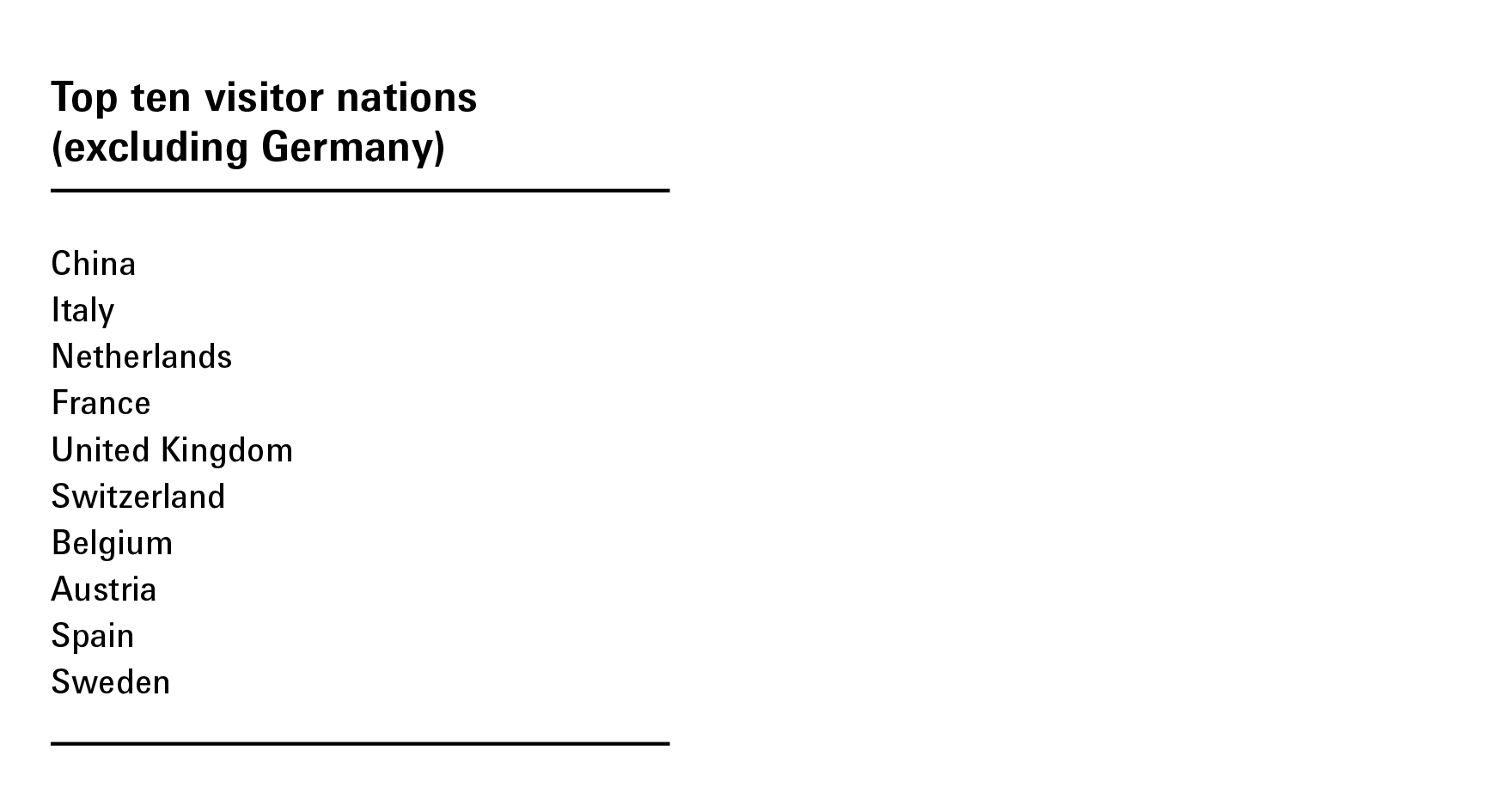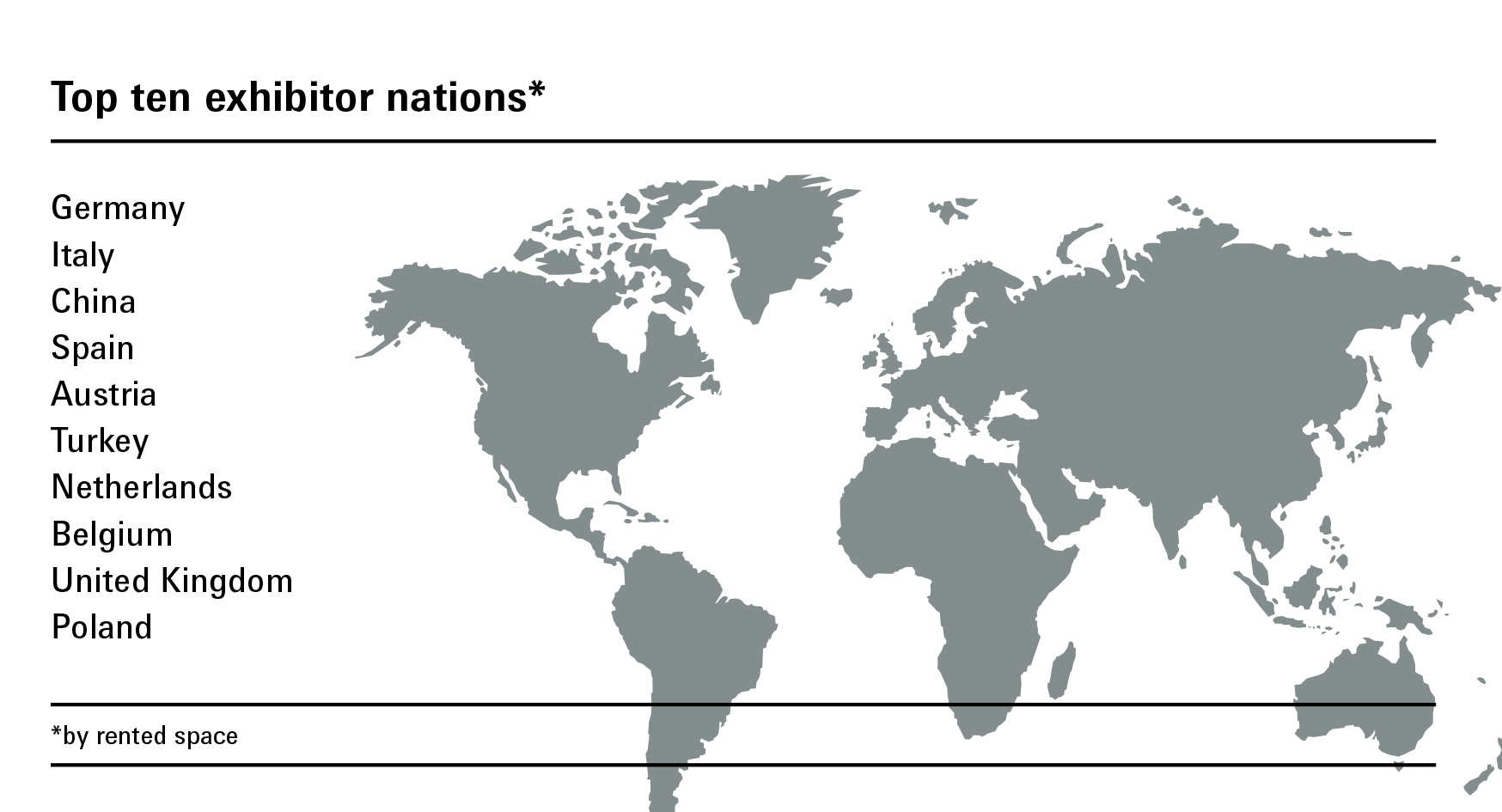 Partner associations
Light + Building is supported by leading professional associations: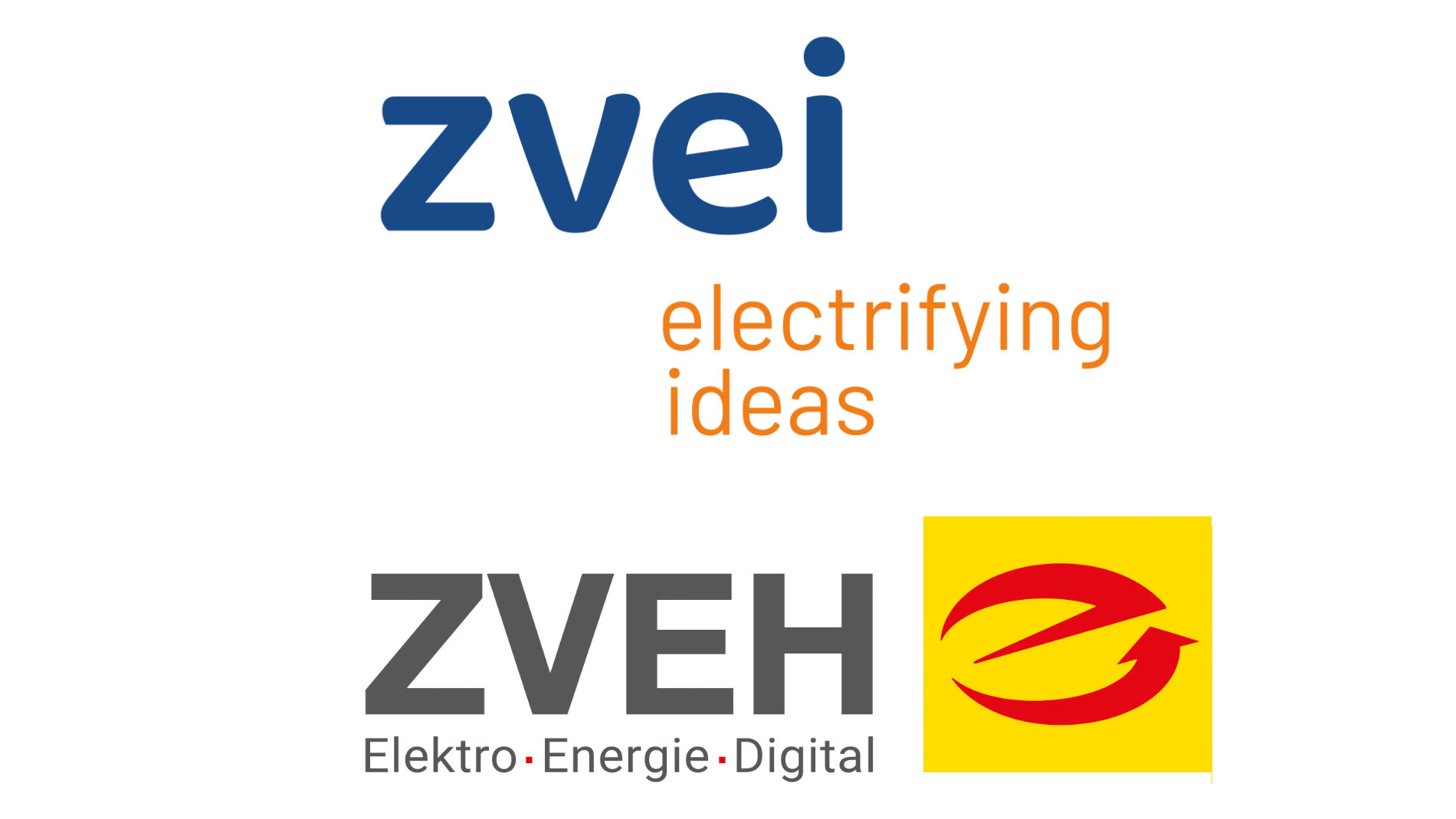 Central Association of the ZVEI e.V.:
- Light
- Electrical Installation Systems 
www.zvei.org


Central association of German electricians (ZVEH)
www.zveh.de
AIE European Association of Electrical Contractors www.aie.eu
BDA Bund Deutscher Architekten www.bda-architekten.de
BDIA Bund Deutscher Innenarchitekten www.bdia.de
BTGA Bundesindustrieverband Technische Gebäudeausrüstung e.V. www.btga.de
BVT Bundesverband Technik des Einzelhandels e.V. www.bvt-ev.de
CABA Continental Automates Buildings Association www.caba.org
DGNB Deutsche Gesellschaft für Nachhaltiges Bauen e.V. www.dgnb.de
DGWZ Deutsche Gesellschaft für Wirtschaftliche Zusammenarbeit www.dgwz.de
EDRA European DIY- Retail Association www.edra-ghin.org
EUEW European Union of Electrical Wholesalers www.euew.org
FEHR Fachverband Elektro- und Informationstechnik Hessen/Rheinland-Pfalz www.liv-fehr.de
H o E House of Energy e.V. www.house-of-energy.org
HEA Fachgemeinschaft für effiziente Energieanwendung e.V. www.hea.de
IALD International Lighting Designers Organisation www.iald.org
Lighting Europe www.lightingeurope.org
Rat für Formgebung www.german-design-council.de
REHVA (Federation of European Heating, Ventilation and Air-conditioning Associations) www.rehva.eu
VBI Verband Beratende Ingenieure e.V. www.vbi.de
VDE Verband der Elektrotechnik Elektronik Informationstechnik e. V. www.vde.de
VDI Verband Deutscher Ingenieure - VDI-Gesellschaft Bauen und Gebäudetechnik www.vdi.de
VEG Bundesverband des Elektro-Großhandels e.V. www.veg.de
ZIA Zentraler Immobilien Ausschuss www.zia.de

Technical Building Services Equipment
Light + Building and ISH in Frankfurt are outstanding international presentation platforms for the products of manufacturers of market-ready solutions, systems and products for house and building automation. Held in alternate years, the two leading trade fairs offer companies working in the field of house and building automation the best possible opportunity to present their latest products and innovations – at Light + Building where the focus is on electrical engineering and at ISH which spotlights the heating, air-conditioning, ventilation and sanitation sector.

At both events, the interdisciplinary field of house and building automation plays a decisive role, albeit with different focal points. While the emphasis at Light + Building is on automatic solutions in the field of electrical engineering, such as energy technology, security, communication and interfaces to intelligent power management and electric mobility, ISH stresses products and solutions for the mechanical disciplines of sanitation, heating, air-conditioning, cooling, fire-fighting and ventilation technology. At both fairs, manufacturers also present systems for facility services and intelligent energy management, which ensure sustainable and efficient building operation.

With the Light + Building and ISH trade fairs, Frankfurt Fair and Exhibition Centre is the world's leading venue for intelligent building technology.