Here you find important and useful information for your personal preparations for Light + Building. In case of further questions we and our service partners will be pleased to help you.
Participation Light + Building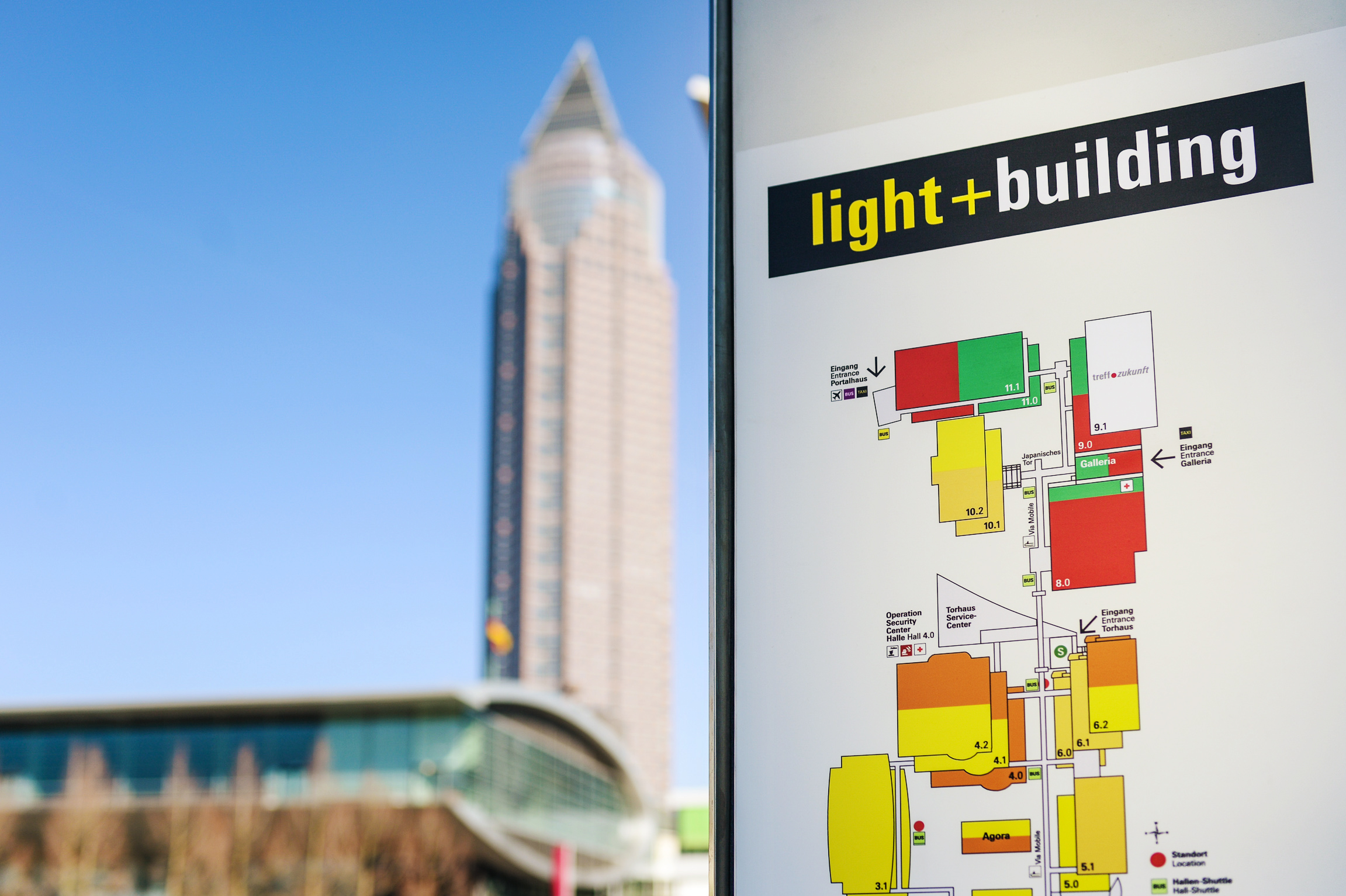 You are interested in being part of Light + Building for the first time?
Please use our request sheet.

To get more information about your company, we kindly ask you to print, fill out and return the request sheet with your product catalogues to us. We cannot process your booth request without your product information because our stand offer (hall, stand neighborhood, product range) will be based on the products you intend to exhibit.

We would be glad to hear from you as soon as possible.
If you have any further questions, please do not hesitate to contact us. We will be pleased to help you:

Telephone +49 69 75 75-30 07
Telefax: +49 69 75 75-67 50
light-building@messefrankfurt.com
Service Documentation
We are pleased to provide you with the service document on this page. In this document, you will find important information on our services and for your trade fair planning at a glance. This allows us to offer you the best possible support for designing and preparing your trade fair appearance.
Please be sure to forward this service document to everyone involved with the trade fair (such as stand constructors, agencies etc.).
Full media presence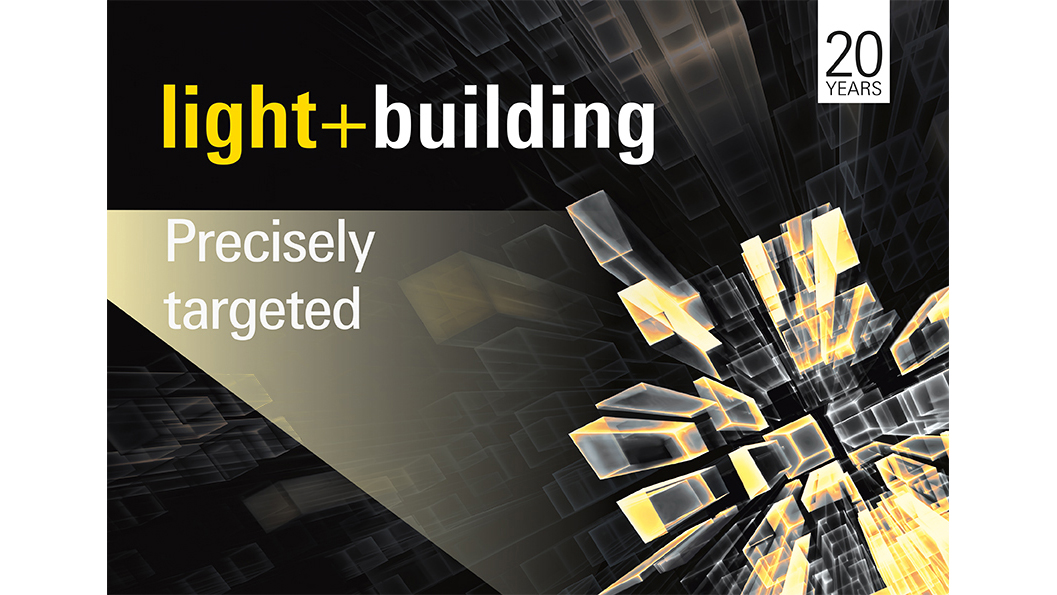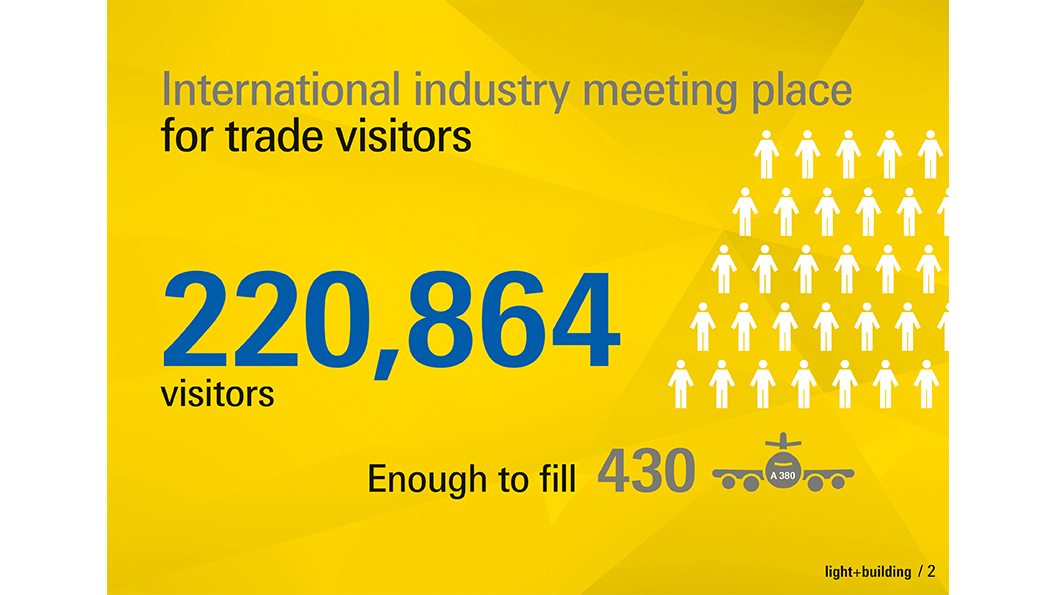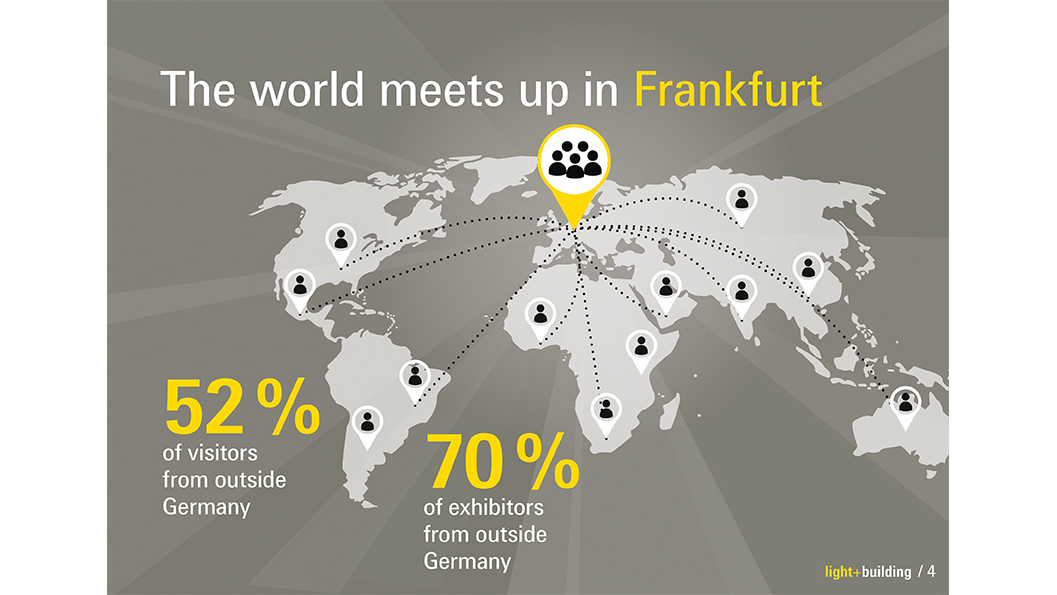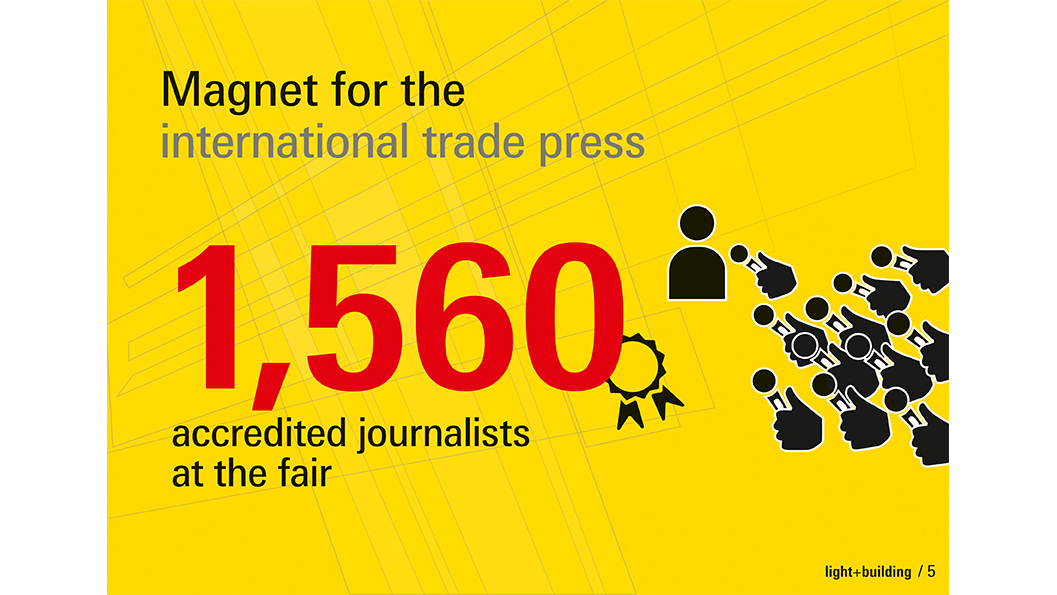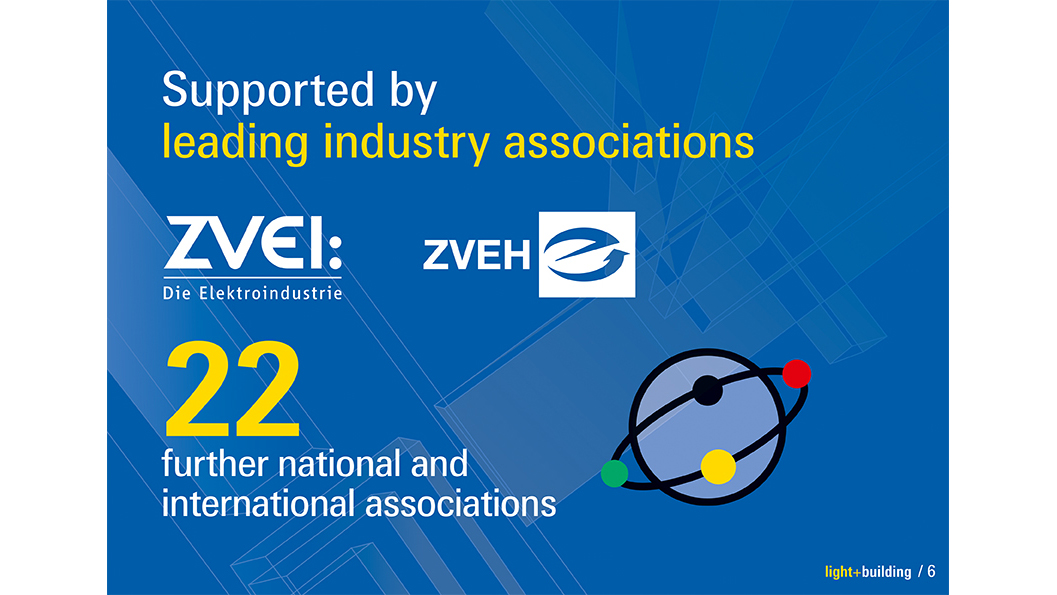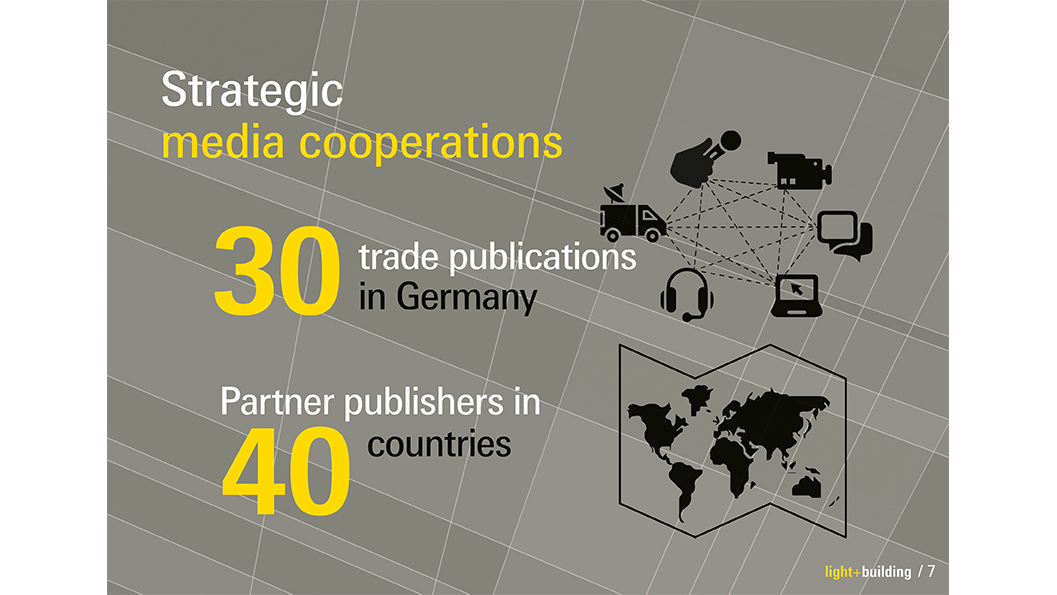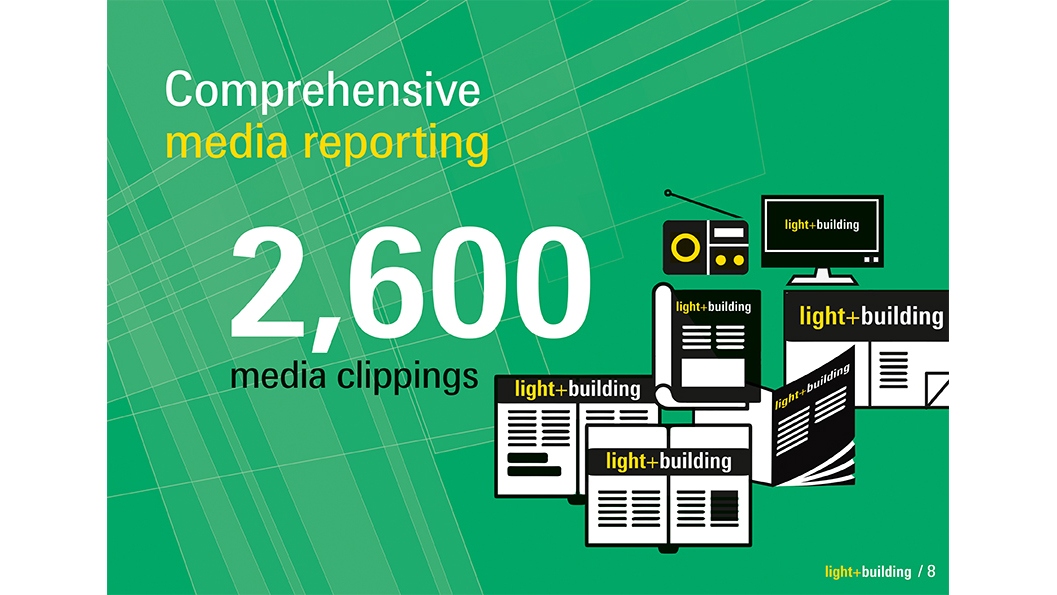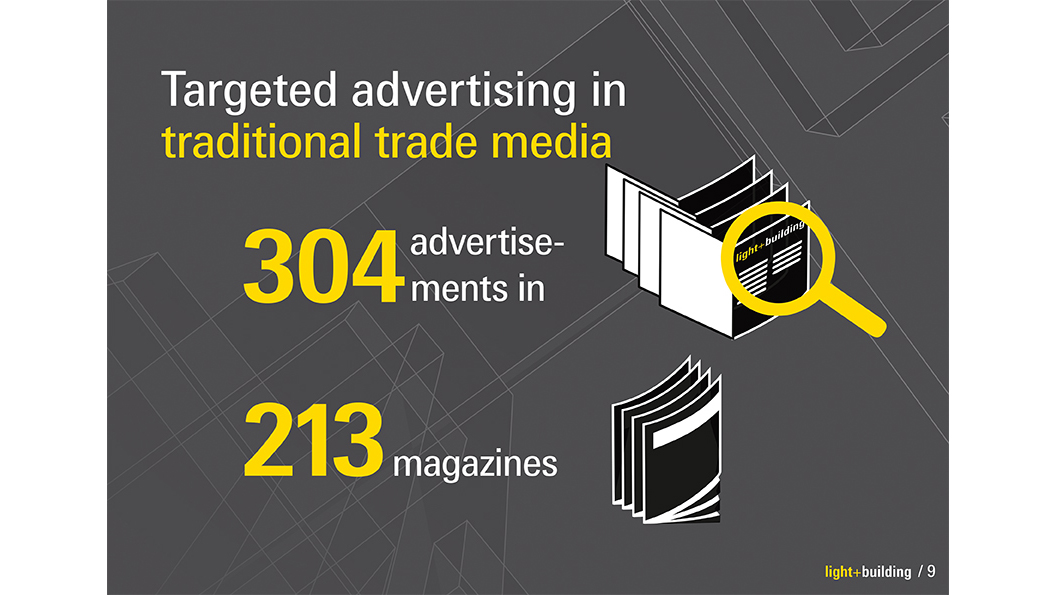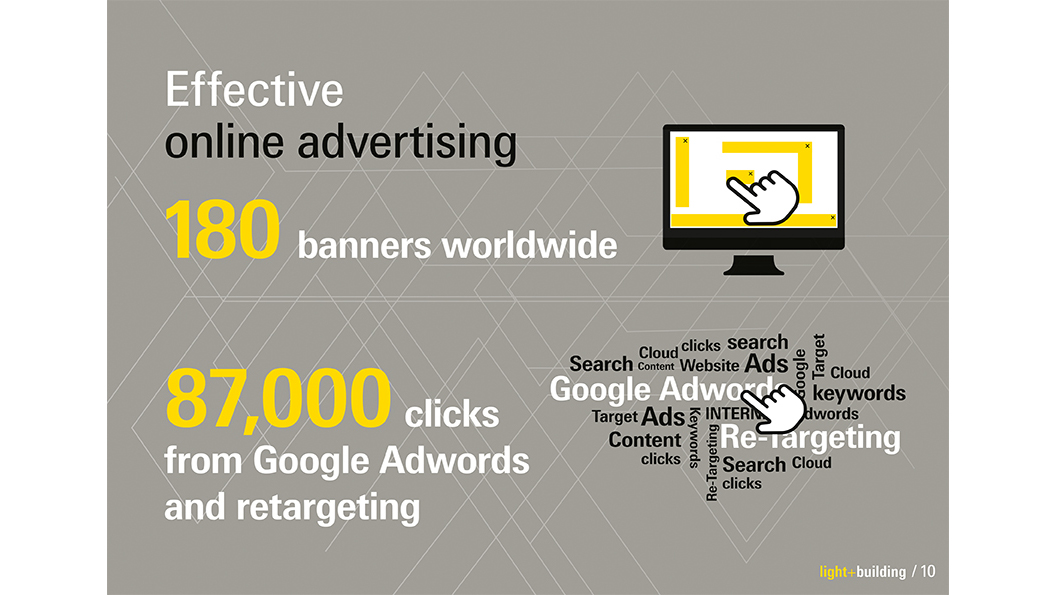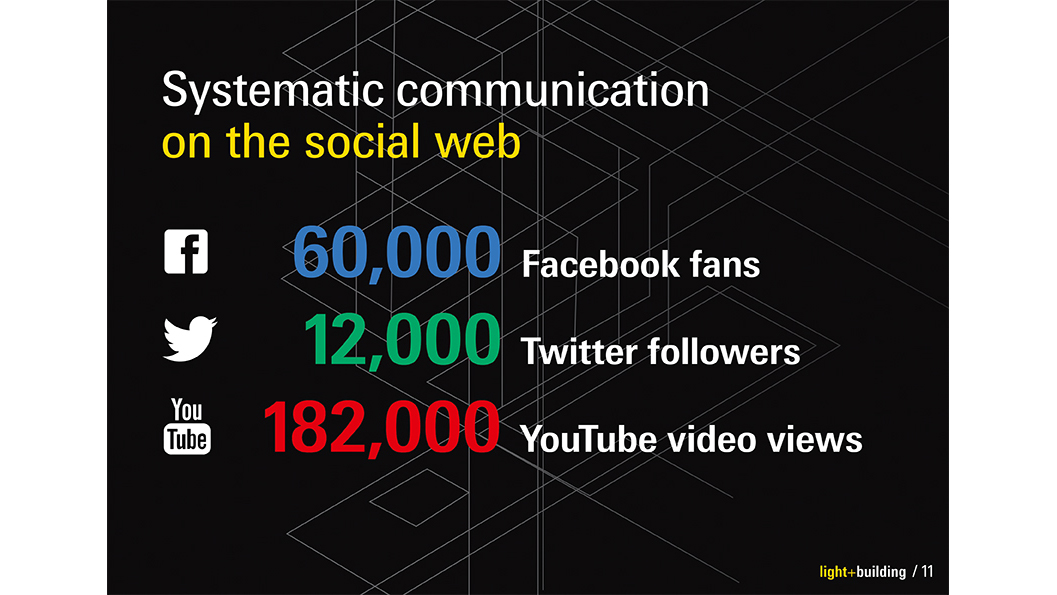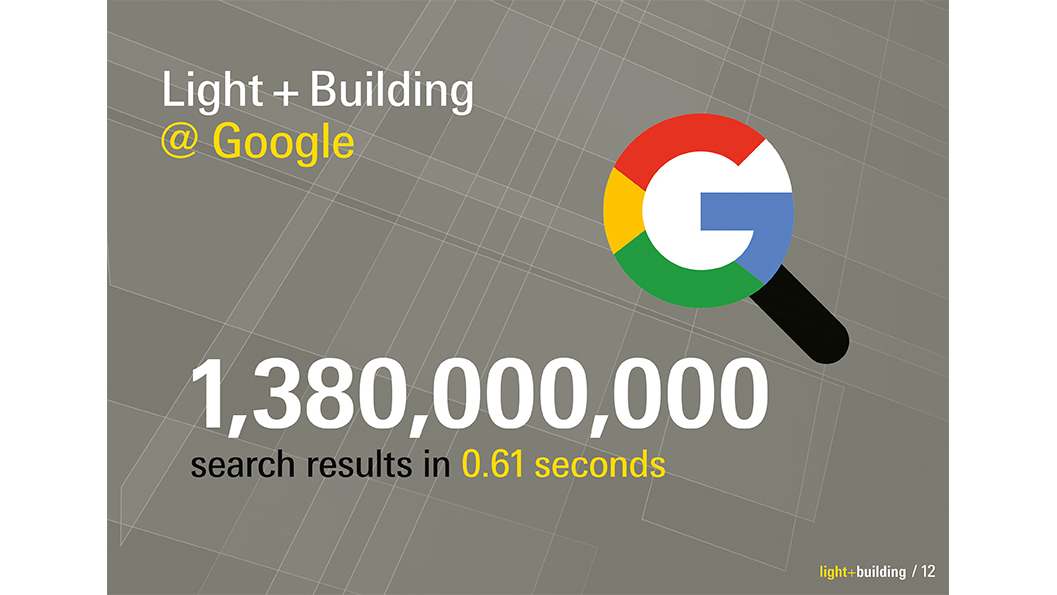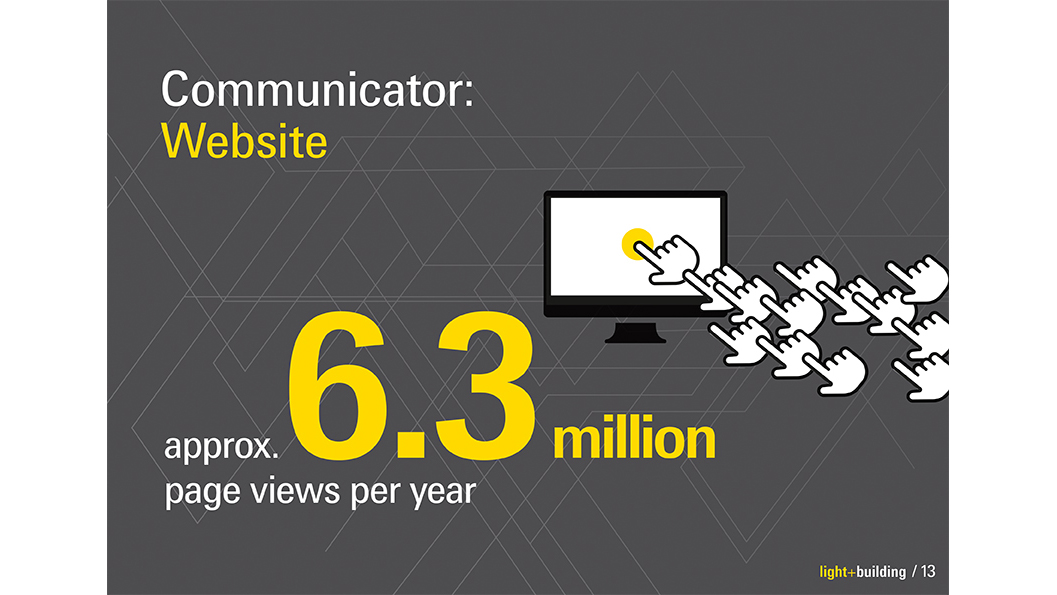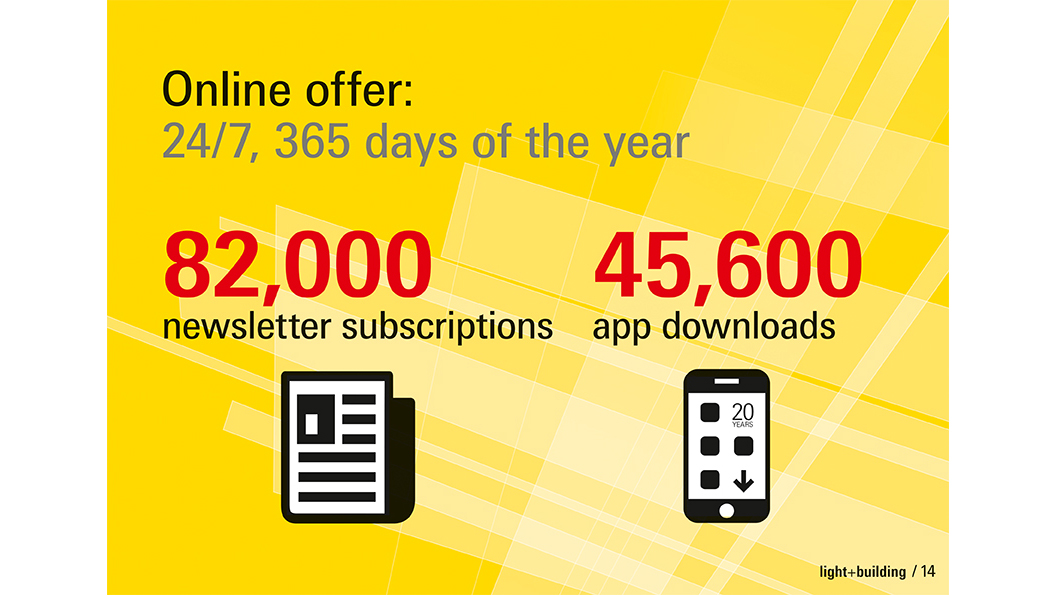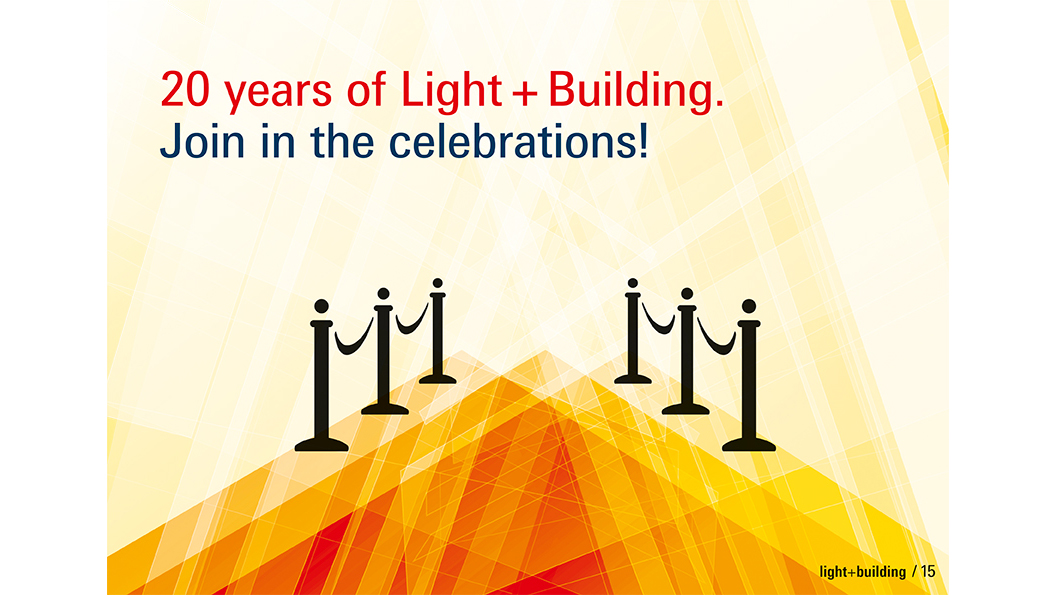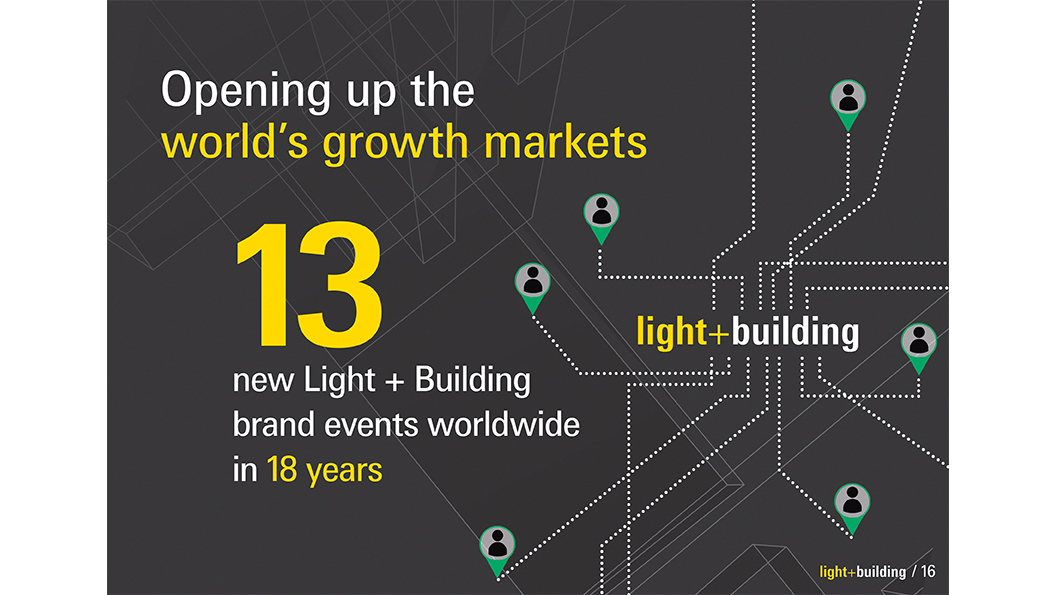 Set-up and dismantling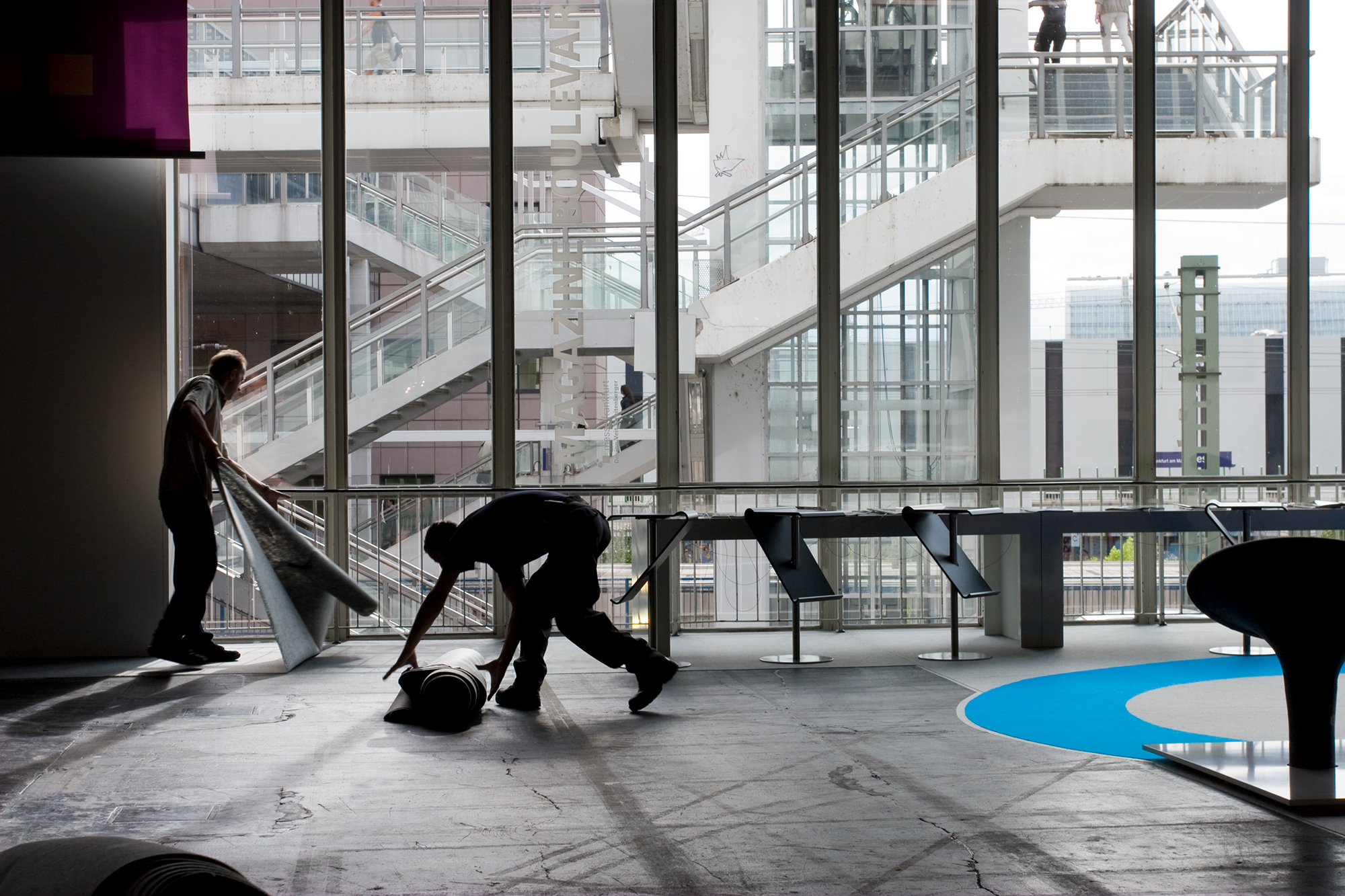 Regular set-up starts on 3 March 2020.
You can commence with the advanced set-up of your stand on 27 February 2020 on payment of a fee for stands of 51 qm or more. Below are the set-up and dismantling times for your Light + Building 2020 planning.
During the entire set-up and dismantling times, work can be carried out non-stop in the halls, i.e. 24 hours.
WiFi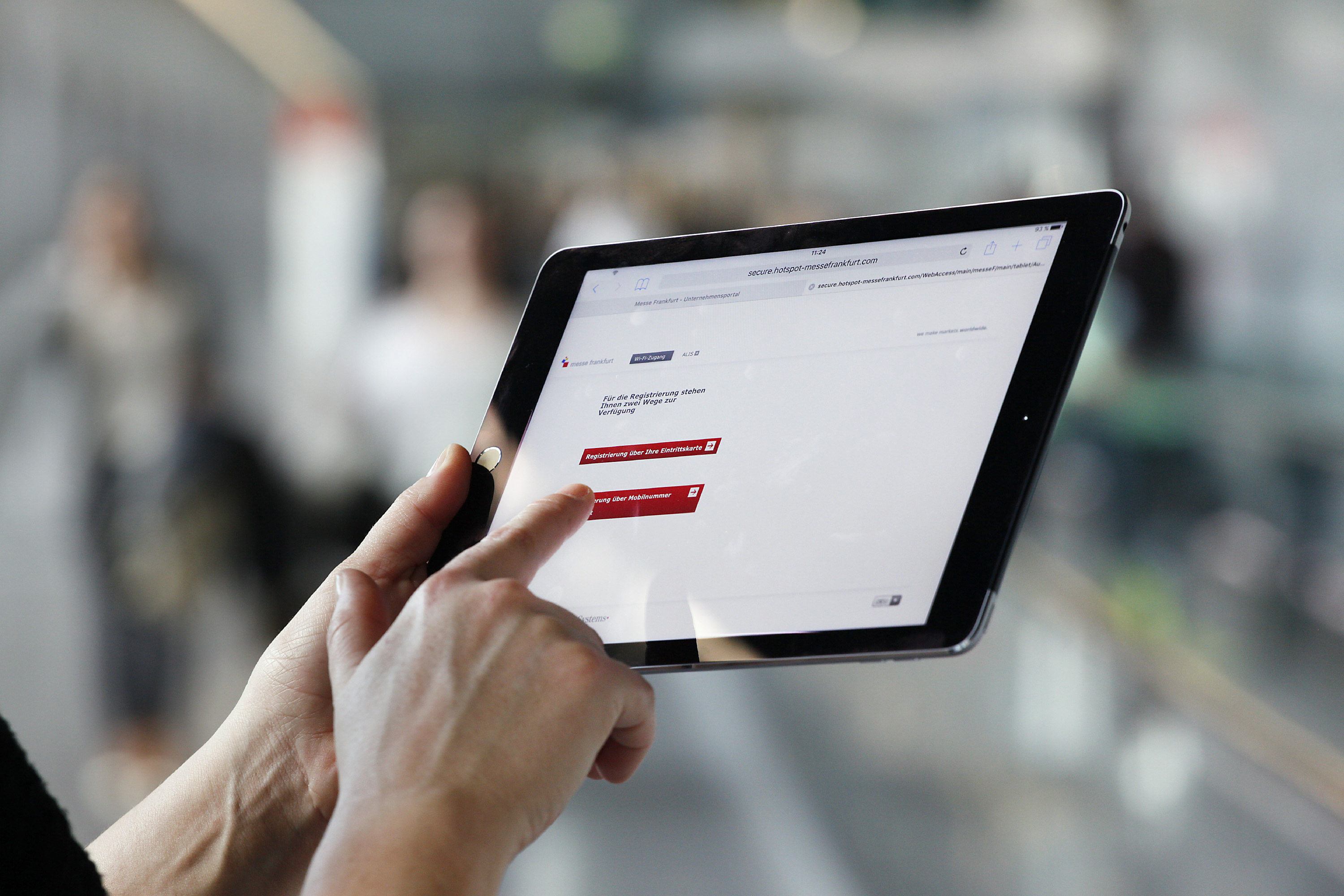 Always online everywhere – it's no problem at all with Messe Frankfurt's services. During the trade fair you can take advantage of free basic WiFi access throughout the exhibition grounds. For bandwidth that is available at all times without disruption, we can also offer you our powerful "Premium" access package.
Unofficial exhibitor directories
We would like to inform you that numerous suppliers have issued so-called "unofficial exhibitor directories".