+++ Light + Building will be held again in its normal sequence in 2022 +++
In view of the world-wide situation caused by the Corona pandemic, and the prohibitions on events and travel restrictions associated with it, Messe Frankfurt has decided, jointly with its partners – ZVEI and ZVEH – and with the Trade Fair Advisory Council, to defer the eleventh Light + Building and to hold it, in accordance with its normal sequence, from 13 to 18 March 2022.
The cost of visitor tickets already purchased for 2020 will be refunded. All ticket holders will be contacted by e-mail soon.
> FAQ - answers to frequently asked questions for exhibitors, visitors and general service topics
If you have any further questions, please call +49 69 7575 – 0 or use our contact form.
COVID-19: Important information for your trade fair activities

Everyone has felt the impact of the COVID-19 pandemic. As trade fair, the well-being of everyone involved is extremely important to us. That is why Messe Frankfurt has developed a concept for hygiene, medical and organisational measures that has been approved by the authorities.
We kindly ask you, as an exhibitor, to update your stand construction concepts to satisfy protection and hygiene regulations.

Learn more
Here you find important and useful information for your personal preparations for Light + Building. In case of further questions we and our service partners will be pleased to help you.
Participation Light + Building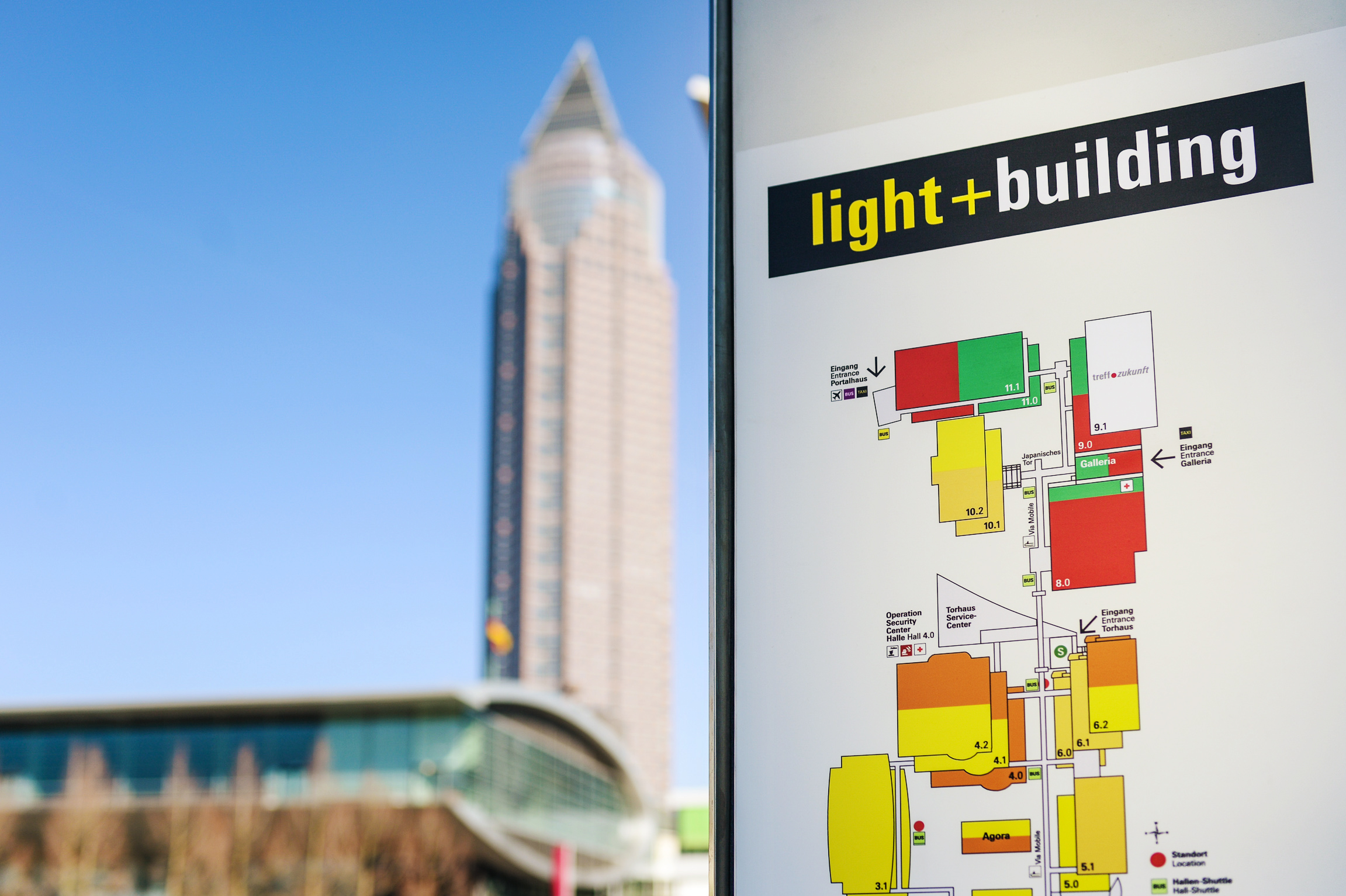 You are interested in being part of Light + Building for the first time?
Please use our request sheet.

To get more information about your company, we kindly ask you to print, fill out and return the request sheet with your product catalogues to us. We cannot process your booth request without your product information because our stand offer (hall, stand neighborhood, product range) will be based on the products you intend to exhibit.

We would be glad to hear from you as soon as possible.
If you have any further questions, please do not hesitate to contact us. We will be pleased to help you:

Telephone +49 69 75 75-30 07
Telefax: +49 69 75 75-67 50
light-building@messefrankfurt.com
Full media presence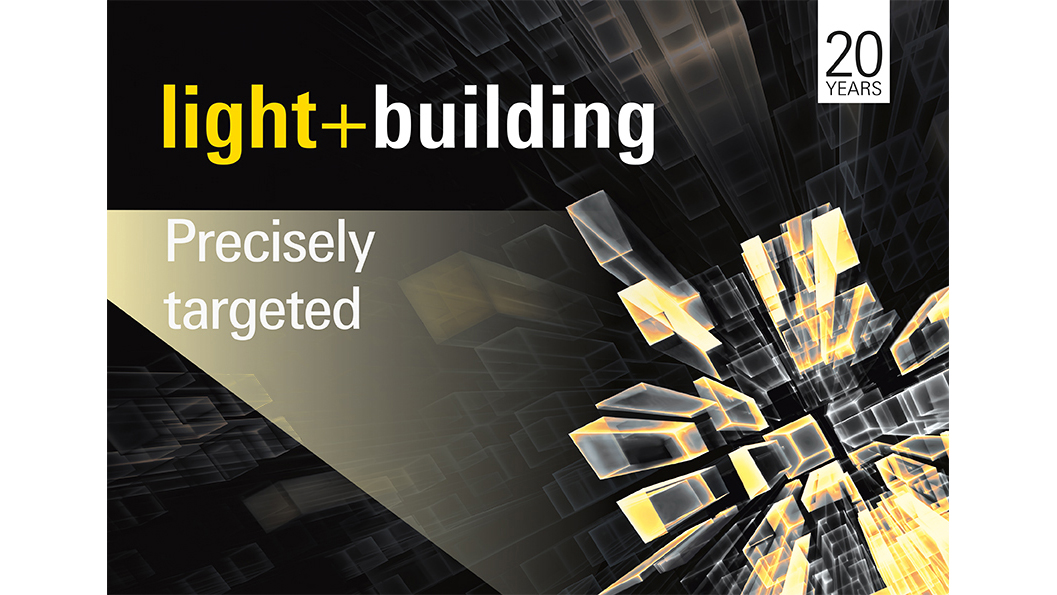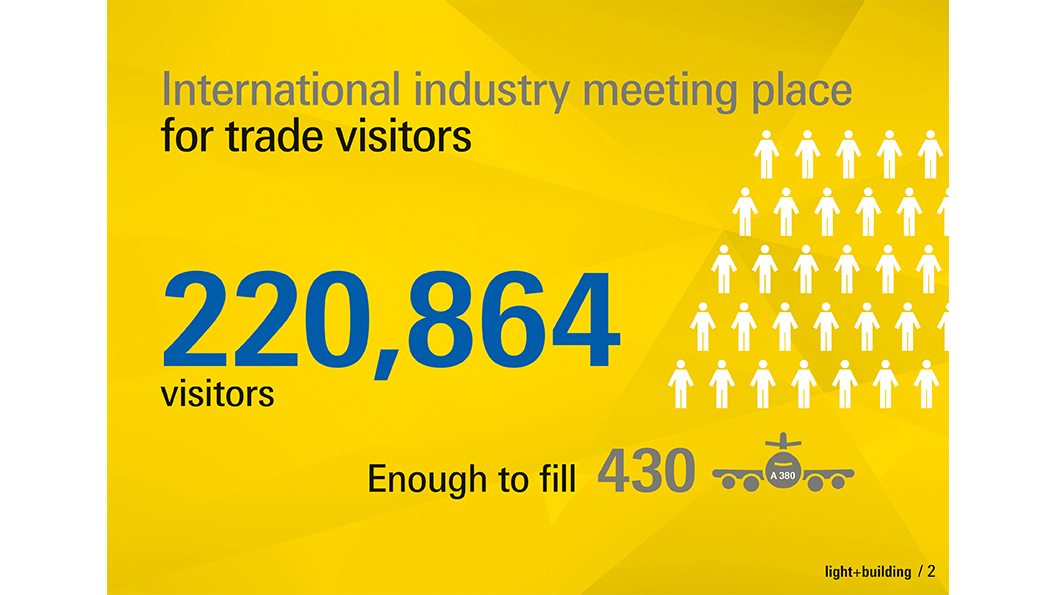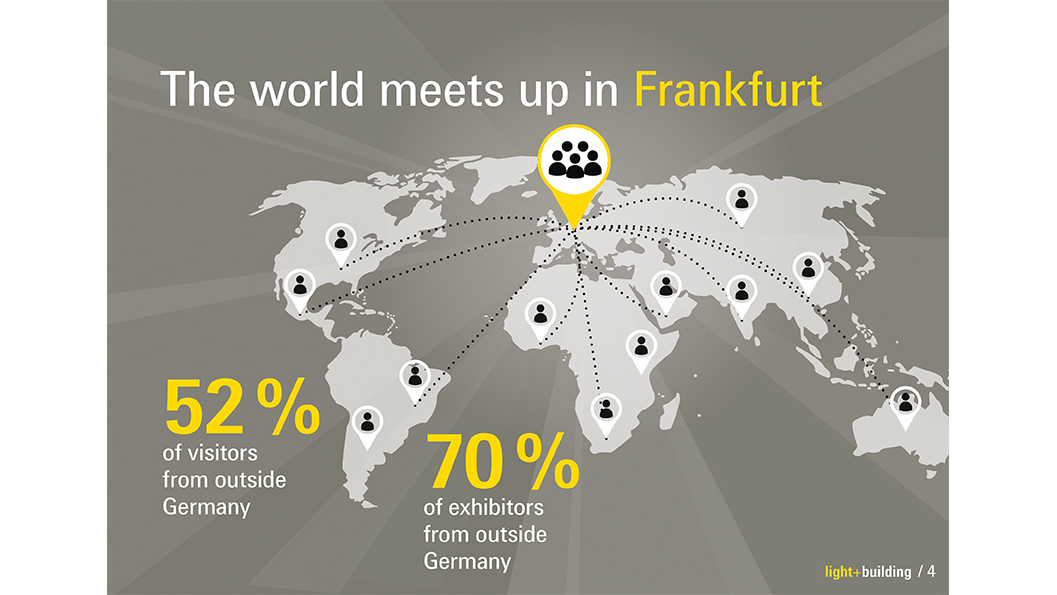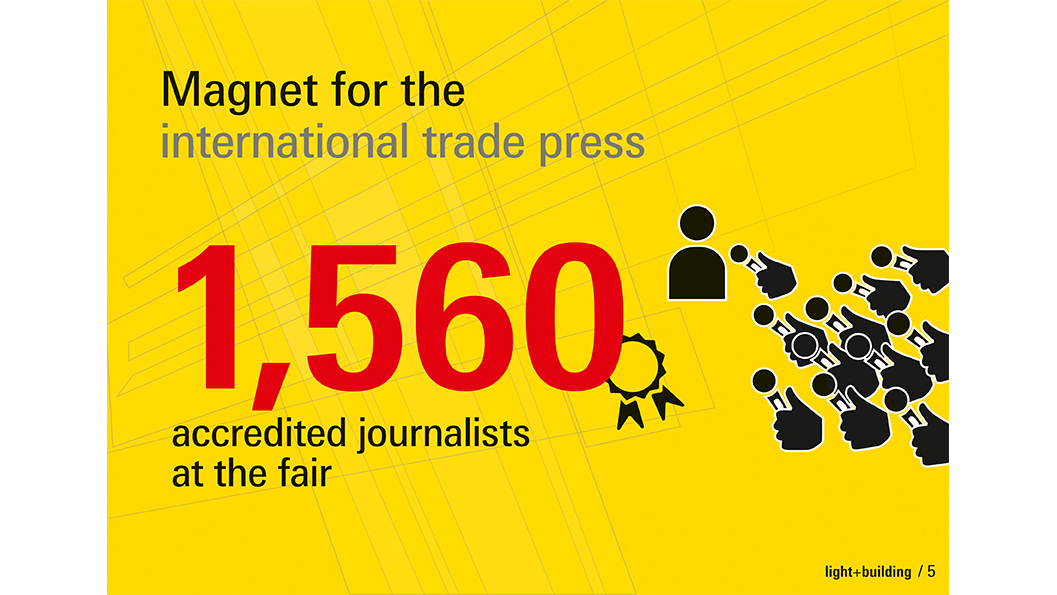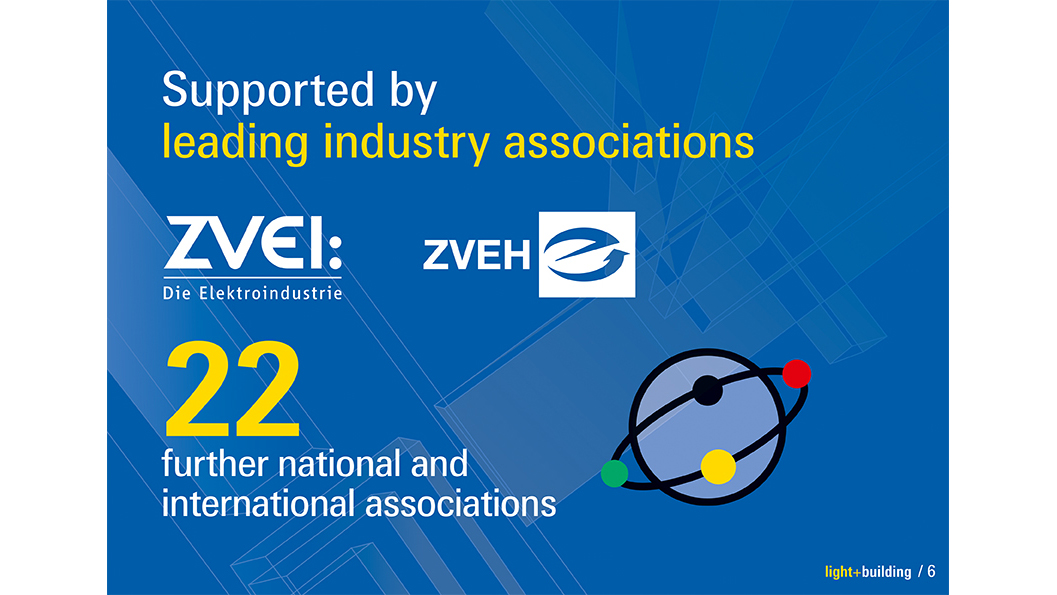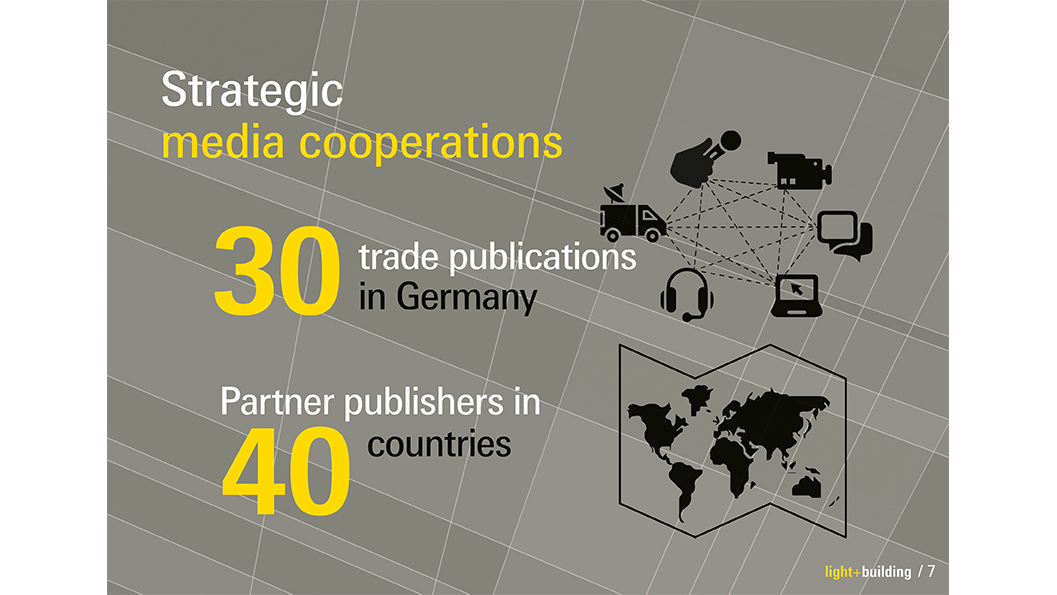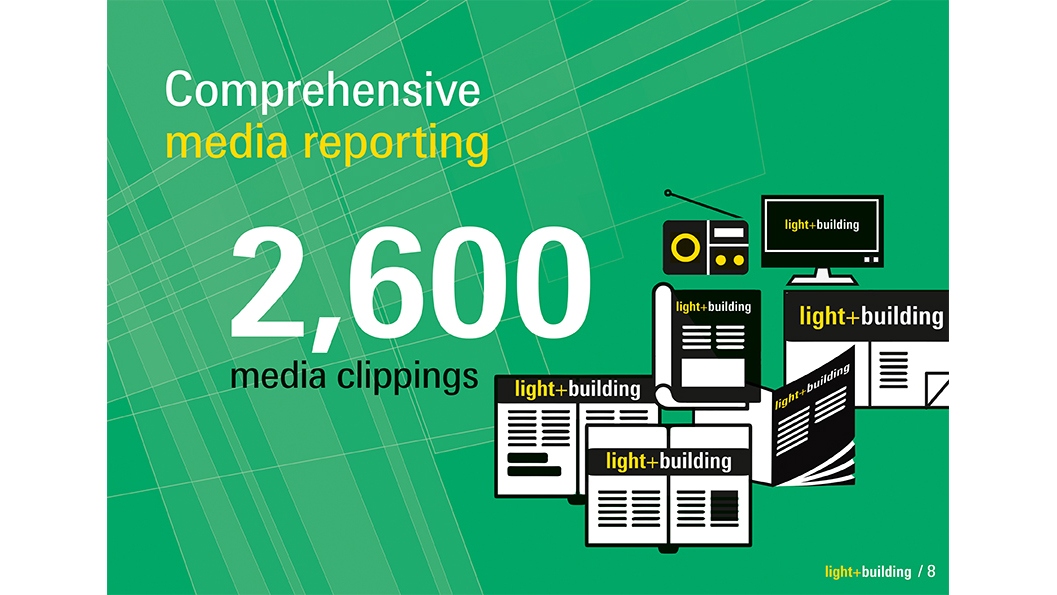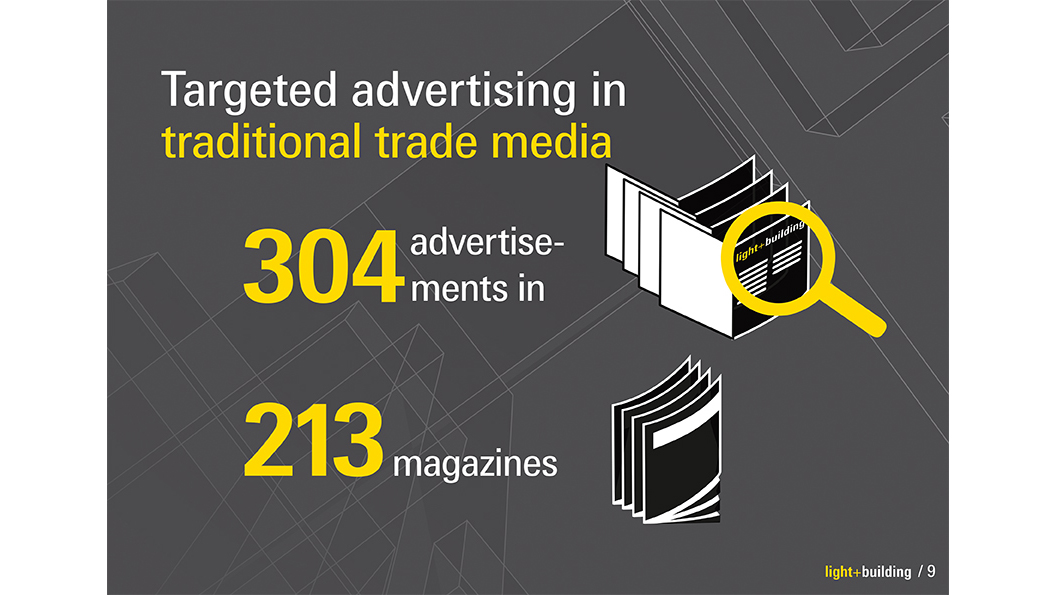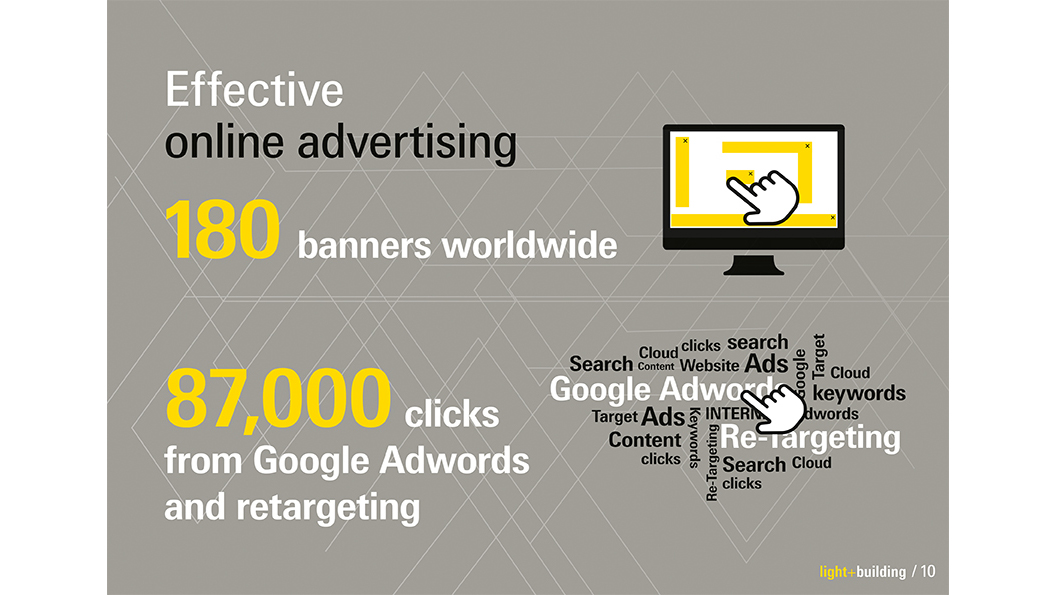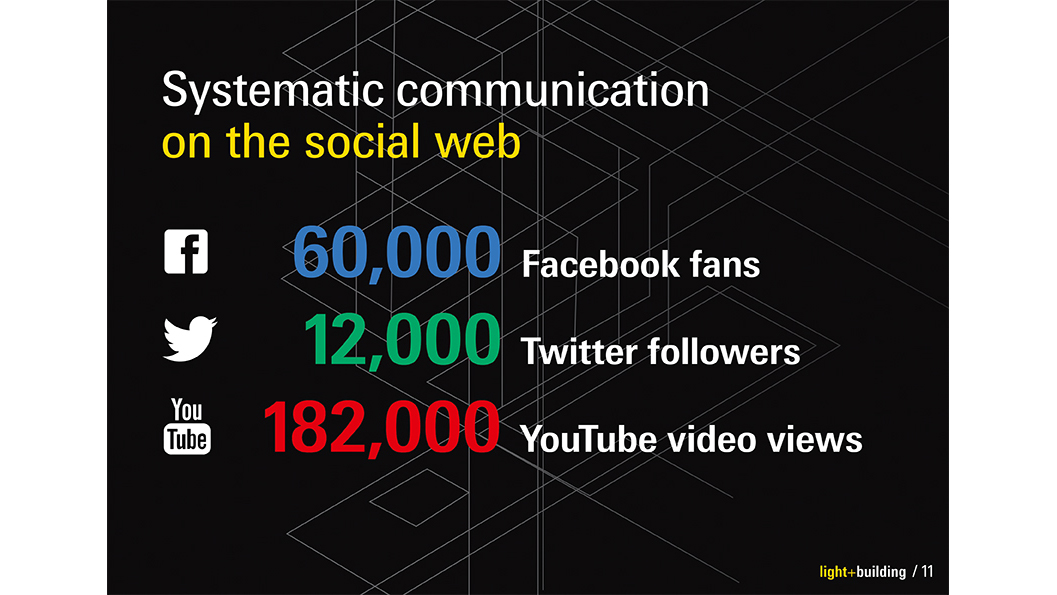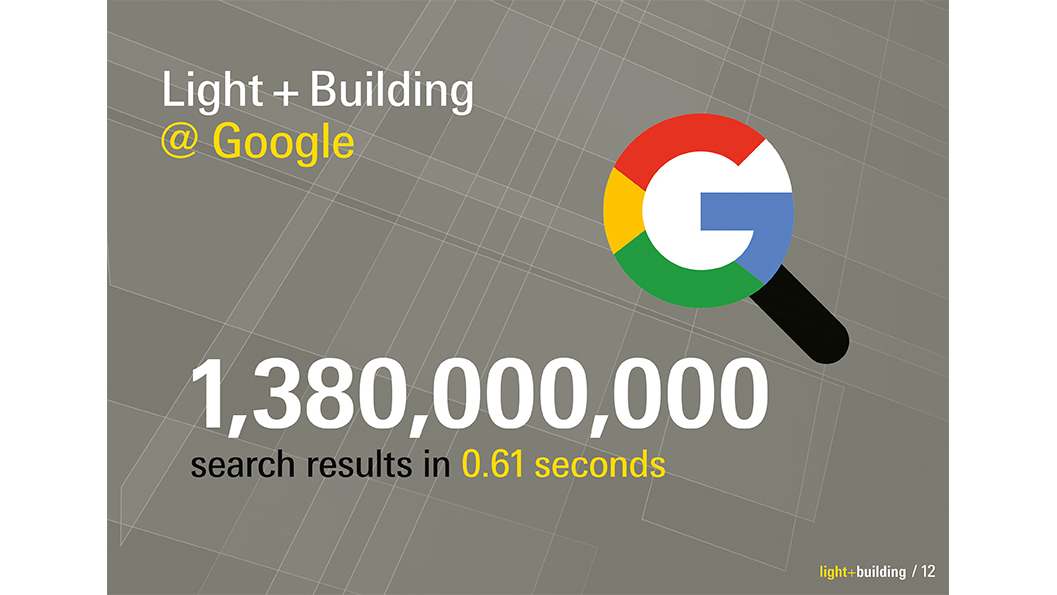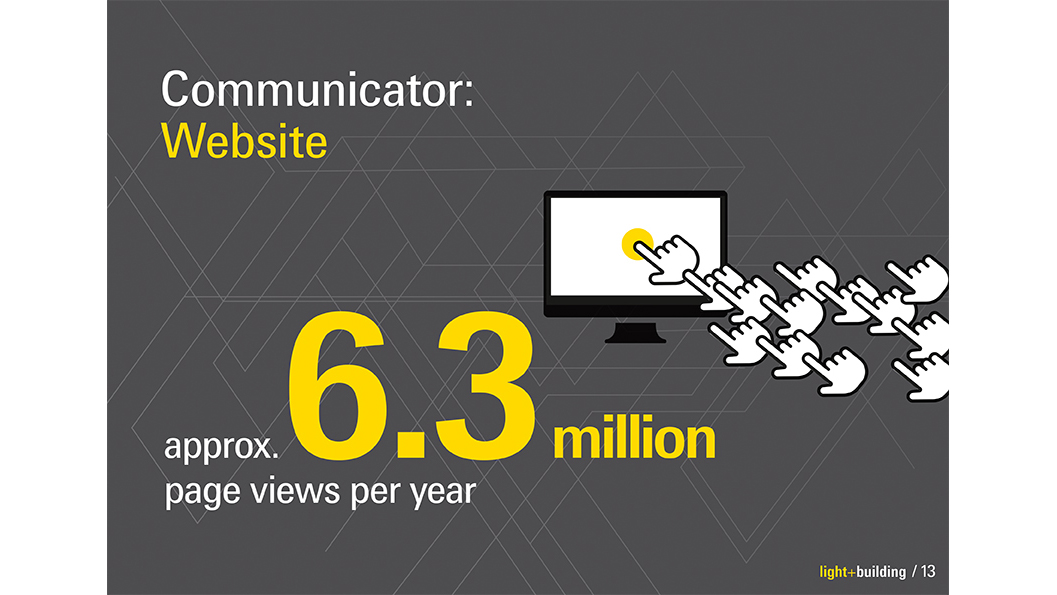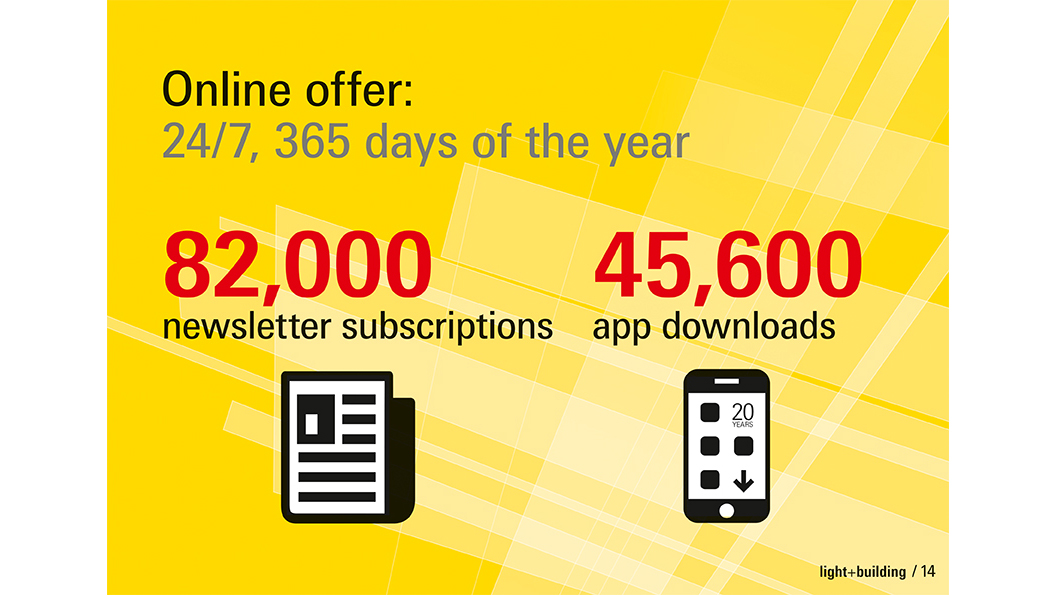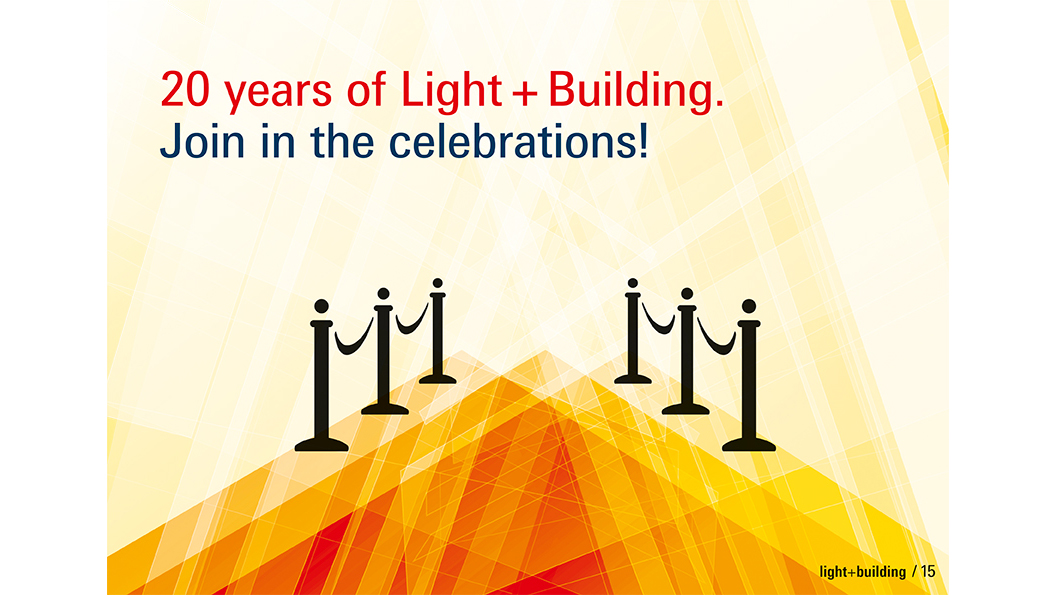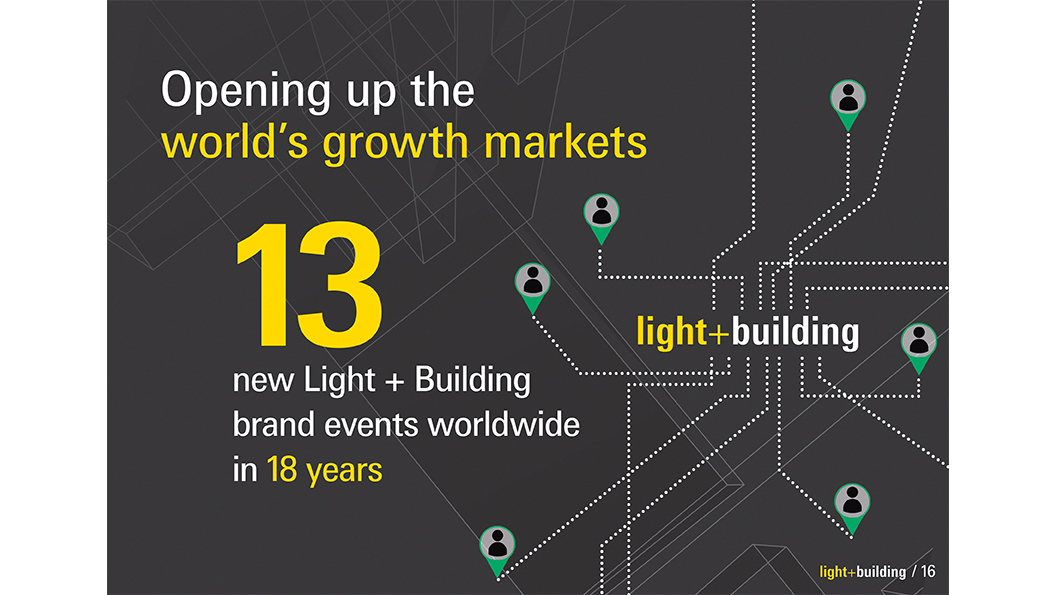 WiFi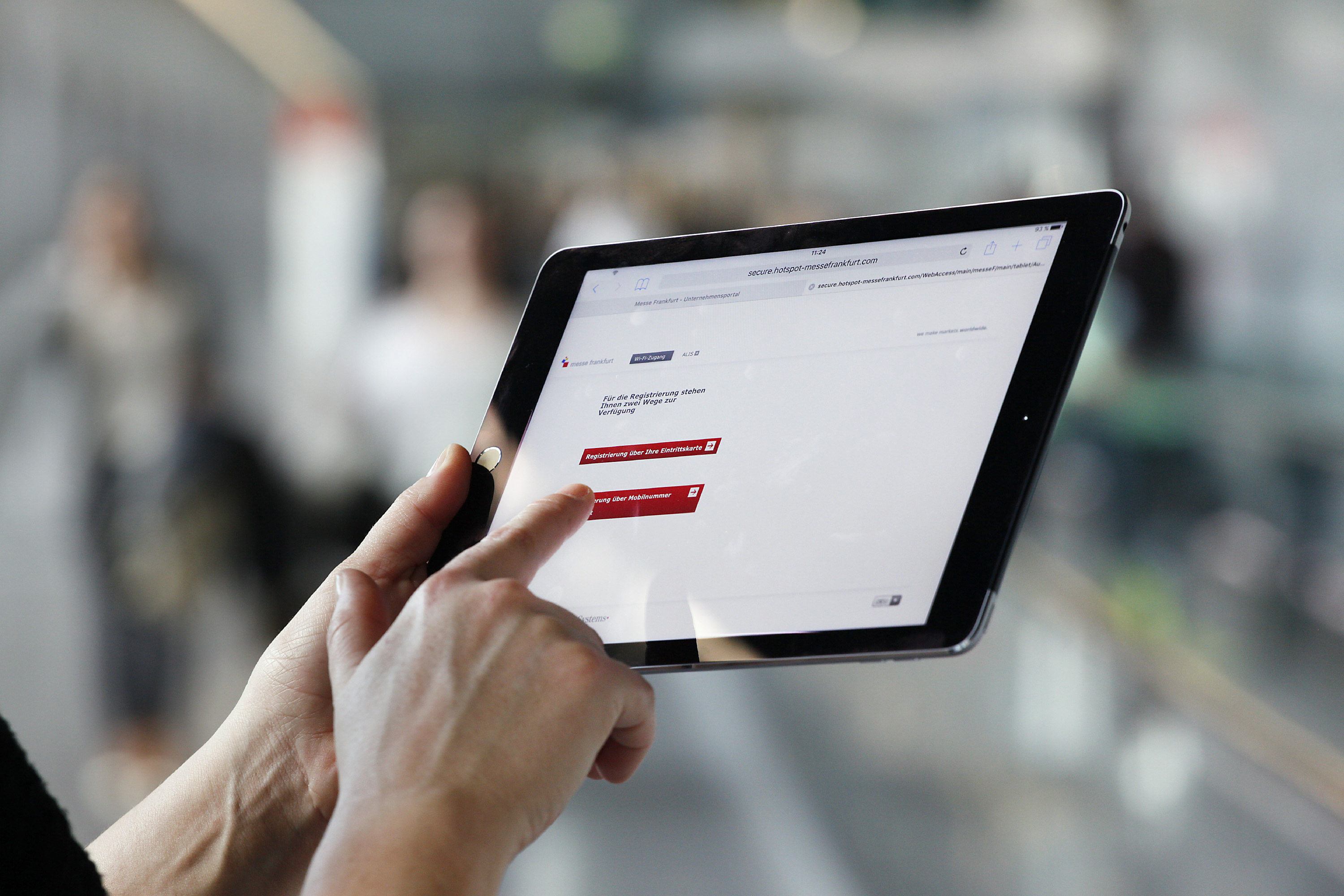 Always online everywhere – it's no problem at all with Messe Frankfurt's services. During the trade fair you can take advantage of free basic WiFi access throughout the exhibition grounds. For bandwidth that is available at all times without disruption, we can also offer you our powerful "Premium" access package.
Warning for exhibitors

We would like to inform you that numerous suppliers have issued so-called "unofficial exhibitor directories". There are also e-mails in circulation that offer lists of exhibitors and visitors. Please pay attention to our information on this topics:
We would like to inform you that numerous suppliers such as Construct Data (FAIRGuide, Expo Guide), Matic Verlagsgesellschaft mbH and the online catalogue "International Fairs Directory" have issued so-called "unofficial exhibitor directories".
These directories have nothing to do with the official exhibitor directory as issued by Messe Frankfurt Exhibition GmbH.
The official exhibitor directory as well as all online media are strictly issued by Messe Frankfurt Exhibition GmbH in collaboration with Messe Frankfurt Medien und Service GmbH.
The billing of the booked online media is based on the respective trade fair event visited. The invoices correspond to the typical Messe Frankfurt Corporate design.
You can find more information about the so-called "unofficial exhibitor directories" on the home page of the AUMA, the Association of the German Trade Fair Industry.
We would like to inform you about e-mails with such or similar contents:
_________________
Hi,
I am following up to confirm if you are interested in acquiring the Visitor's List.
Trade fair event*, Frankfurt, Germany
Verified Visitor's Counts: 10,100
Contact record includes: - Contact Name, Company Name, Contact Title, Telephone, E-mail and Web Address.
Let me know your interest, so that we can send you cost & additional information.
Looking forward to hearing from you.
Regards
* trade fair event e.g. Heimtextil, Nordstil, Ambiente.
_________________
Note:
There is no cooperation between the Messe Frankfurt Exhibition GmbH and e-mail senders who offer an alleged "Attendees List/Visitors List" or similar. Visitors and/or exhibitor lists for trade fairs will by the Messe Frankfurt Exhibition GmbH not be passed on, sold or passed on for sale to third parties in any other unauthorized way. Only non-personalized data (among others no personal e-mail addresses) is publicly accessible in the context of trade fairs. The scope of the exhibitor application depends on the marketing services (media package, exhibitor search, catalog etc.) booked for the trade fair event.