Here you find important and useful information for your personal preparations for Light + Building. In case of further questions we and our service partners will be pleased to help you.
COVID-19: Important information for your trade fair activities
Dear exhibitors, dear visitors, dear partners,
The well-being of all participants is of course our top priority, which is why Messe Frankfurt has developed a comprehensive health and hygiene concept. Inform yourself here. We are looking forward to see you!
Health and hygiene concept
Light + Building goes #365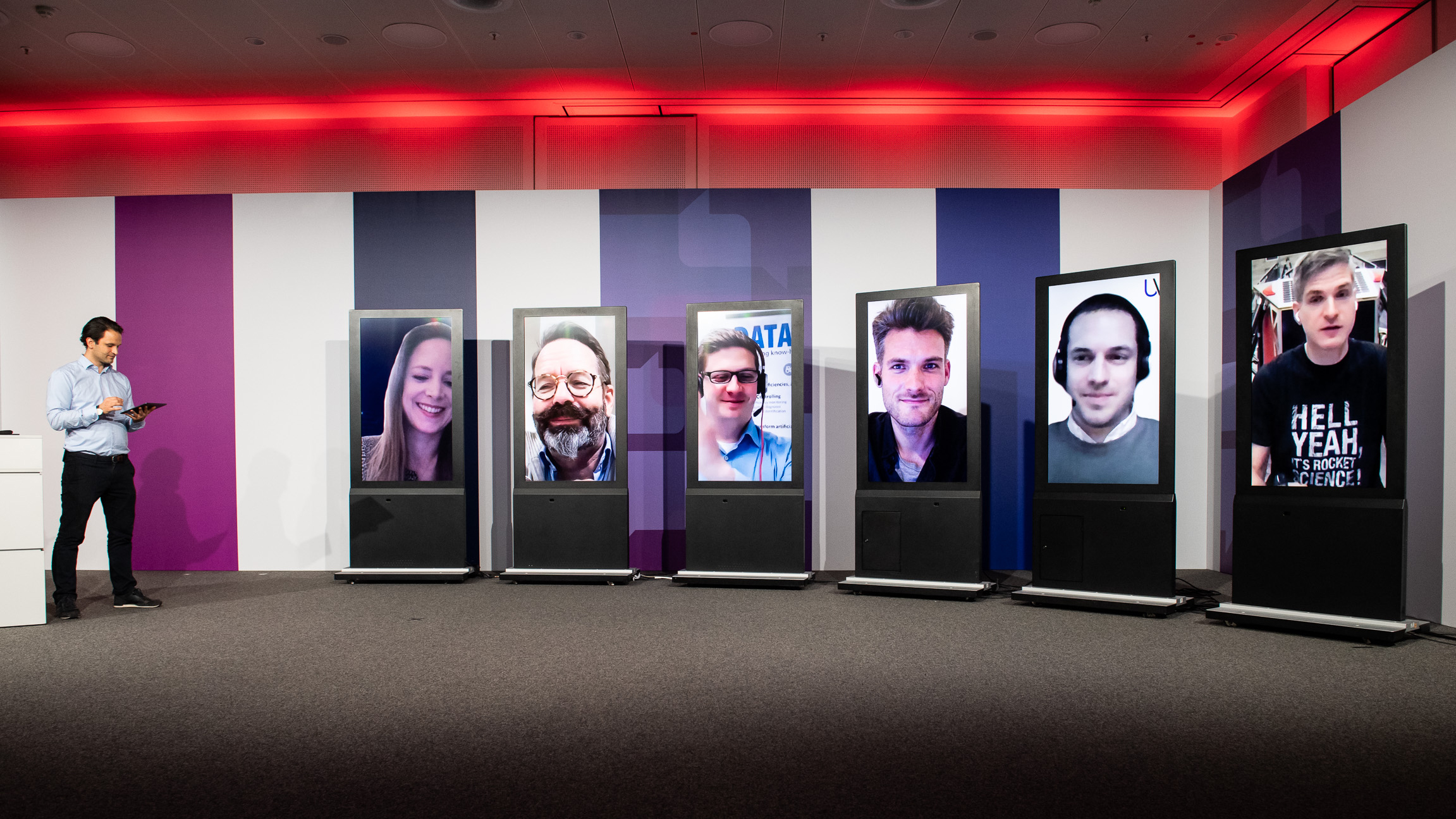 2020 has shown us how important face-to-face encounters are - in business as well as in private. But it is also clear that the digital sphere is just as important. This is precisely what we are adding to the physical trade show. How? By communicating in an integrated way #356 days a year. On the pulse of the industry. Dynamically. Cross-over. And across industries.
More to #365
Notes for exhibitors

We would like to inform you that numerous suppliers have issued so-called "unofficial exhibitor directories". There are also e-mails in circulation that offer lists of exhibitors and visitors. Please pay attention to our information on this topics:
We would like to inform you that numerous suppliers such as Construct Data (FAIRGuide, Expo Guide), Matic Verlagsgesellschaft mbH and the online catalogue "International Fairs Directory" have issued so-called "unofficial exhibitor directories".
These directories have nothing to do with the official exhibitor directory as issued by Messe Frankfurt Exhibition GmbH.
The official exhibitor directory as well as all online media are strictly issued by Messe Frankfurt Exhibition GmbH in collaboration with Messe Frankfurt Medien und Service GmbH.
The billing of the booked online media is based on the respective trade fair event visited. The invoices correspond to the typical Messe Frankfurt Corporate design.
You can find more information about the so-called "unofficial exhibitor directories" on the home page of the AUMA, the Association of the German Trade Fair Industry.
We would like to inform you about e-mails with such or similar contents:
_________________
Hi,
I am following up to confirm if you are interested in acquiring the Visitor's List.
Trade fair event*, Frankfurt, Germany
Verified Visitor's Counts: 10,100
Contact record includes: - Contact Name, Company Name, Contact Title, Telephone, E-mail and Web Address.
Let me know your interest, so that we can send you cost & additional information.
Looking forward to hearing from you.
Regards
* trade fair event e.g. Heimtextil, Nordstil, Ambiente.
_________________
Note:
There is no cooperation between the Messe Frankfurt Exhibition GmbH and e-mail senders who offer an alleged "Attendees List/Visitors List" or similar. Visitors and/or exhibitor lists for trade fairs will by the Messe Frankfurt Exhibition GmbH not be passed on, sold or passed on for sale to third parties in any other unauthorized way. Only non-personalized data (among others no personal e-mail addresses) is publicly accessible in the context of trade fairs. The scope of the exhibitor application depends on the marketing services (media package, exhibitor search, catalog etc.) booked for the trade fair event.