Here you find important and useful information for your personal preparations for Light + Building. In case of further questions we and our service partners will be pleased to help you.
Participation Light + Building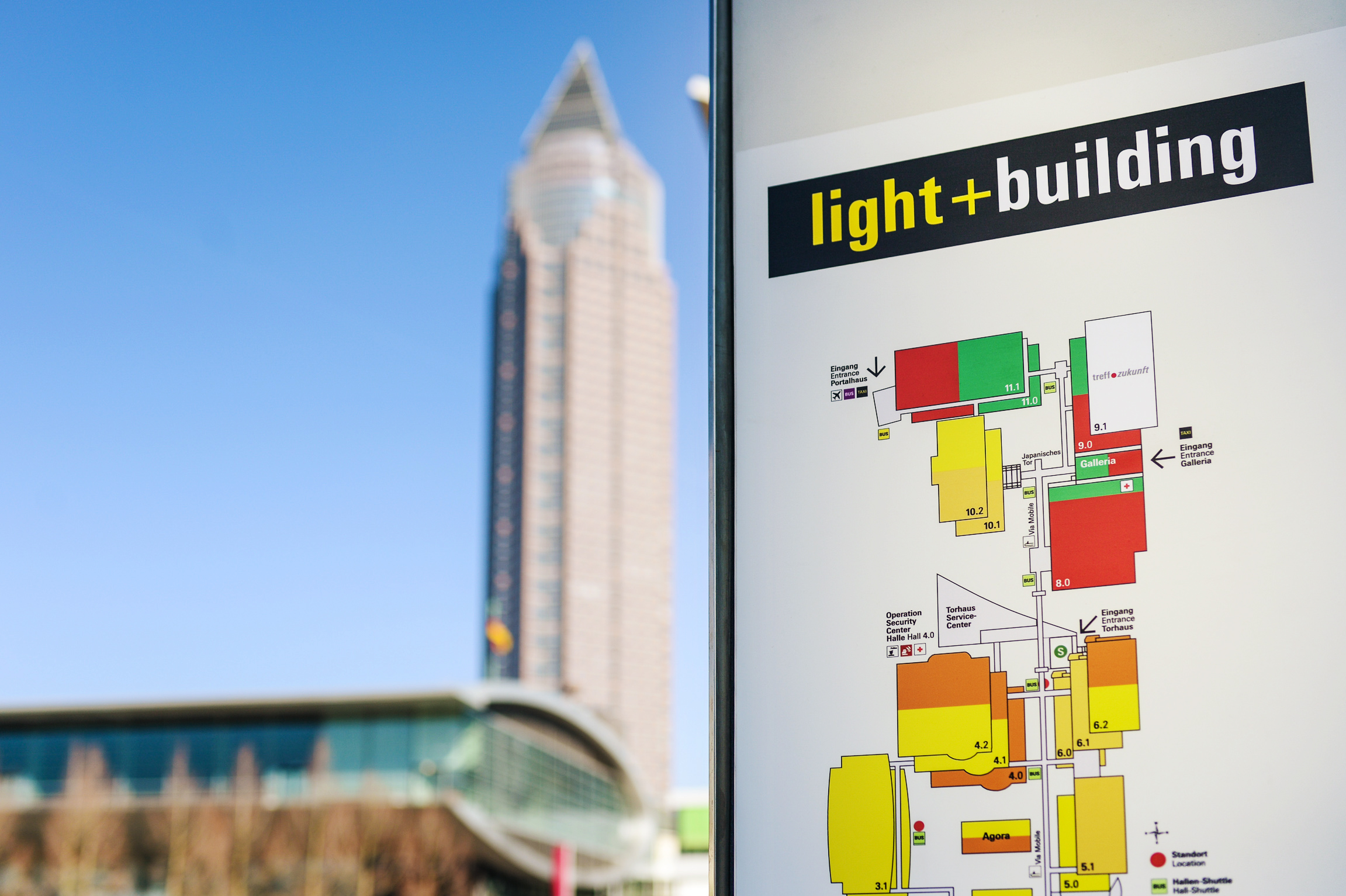 You are interested in being part of Light + Building for the first time?
Please use our request sheet.

To get more information about your company, we kindly ask you to print, fill out and return the request sheet with your product catalogues to us. We cannot process your booth request without your product information because our stand offer (hall, stand neighborhood, product range) will be based on the products you intend to exhibit.

We would be glad to hear from you as soon as possible.
If you have any further questions, please do not hesitate to contact us. We will be pleased to help you:

Telephone +49 69 75 75-30 07
Telefax: +49 69 75 75-67 50
light-building@messefrankfurt.com
Service Documentation
We are pleased to provide you with the service document on this page. In this document, you will find important information on our services and for your trade fair planning at a glance. This allows us to offer you the best possible support for designing and preparing your trade fair appearance.
Please be sure to forward this service document to everyone involved with the trade fair (such as stand constructors, agencies etc.).
Registration for Tech Alley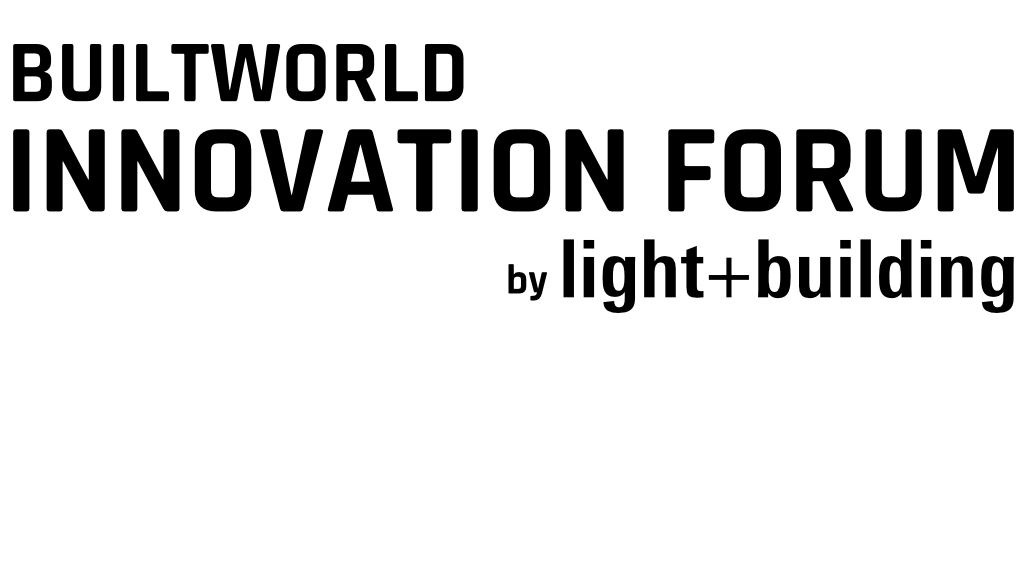 You are a creative startup in the built world and would like to position yourself in the direct industry environment at Light + Building 2020? Then book your stand now in the Tech Alley in Hall 9.0 as part of the BUILTWORLD Innovation Forum by Light + Building 2020. 
Our offer for you:
We provide you with a Plug'n Play stand package with logo presence and the necessary infrastructure.
An online presence in the digital exhibitor search and communication on the website are included.
You get presentation slots at the BUILTWORLD Innovation Forum by Light + Building
We create the platform for co-working, networking and exchange with investors, planners and customers on the entire site.
Besides exhibitor tickets, you get the possibility to invite your network and your customers
If you are interested or got any question don't hesitate to contact:
Martina.Rumschick@messefrankfurt.com    
You want to exhibit at the tech alley? Please register here first:
https://www.builtworld.com/light-building/tech-alley/

After reviewing your application with our partners, we will contact you with further information.
Light + Building promotional materials
Invite your customers exclusively to the fair. It's quite simple with our free Light + Building promotional materials.
Digital or analog: Guide your customers directly to your stand. You can quickly and easily download the Light + Building logo or customise the e-cards, online banner and e-mail signature. And you can also add your company details to our printed promotional materials at cost price.
Order your desired materials with a minimum of effort at our online shop at www.promotion.messefrankfurt.com.
(Your customer number is your log-in. You will find this number on your stand confirmation.)
Take advantage of our digital ticket service:
You can now order and manage all admission vouchers or voucher codes online via the new service portal: www.exhibitortickets.messefrankfurt.com
The vouchers can be redeemed online up until the last day of the fair and the admission tickets can be printed out directly. See each day how many of your invited guests have registered. After the fair you are billed only for those vouchers that are actually used.
Full media presence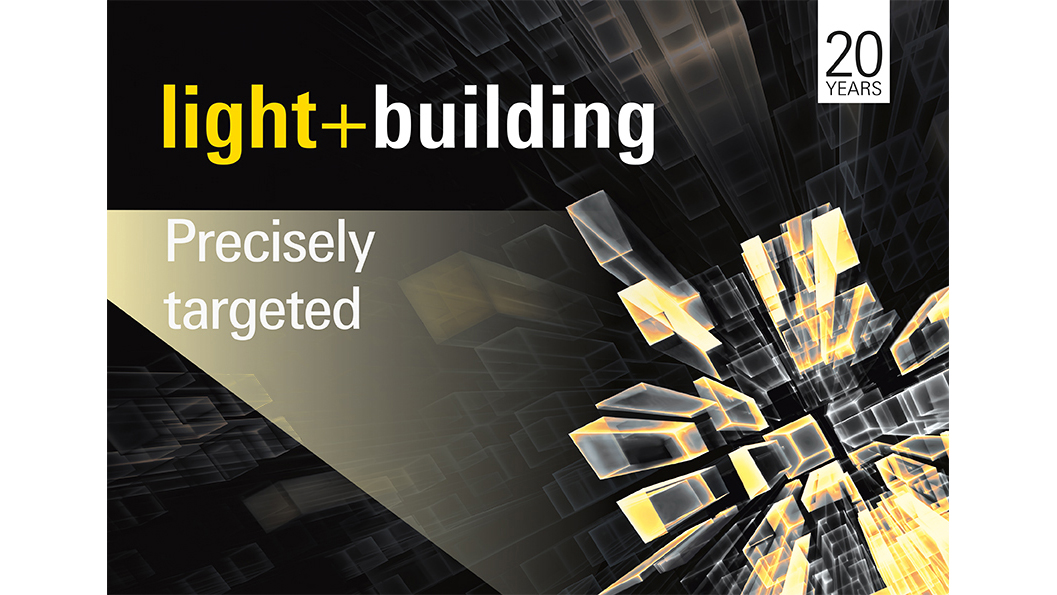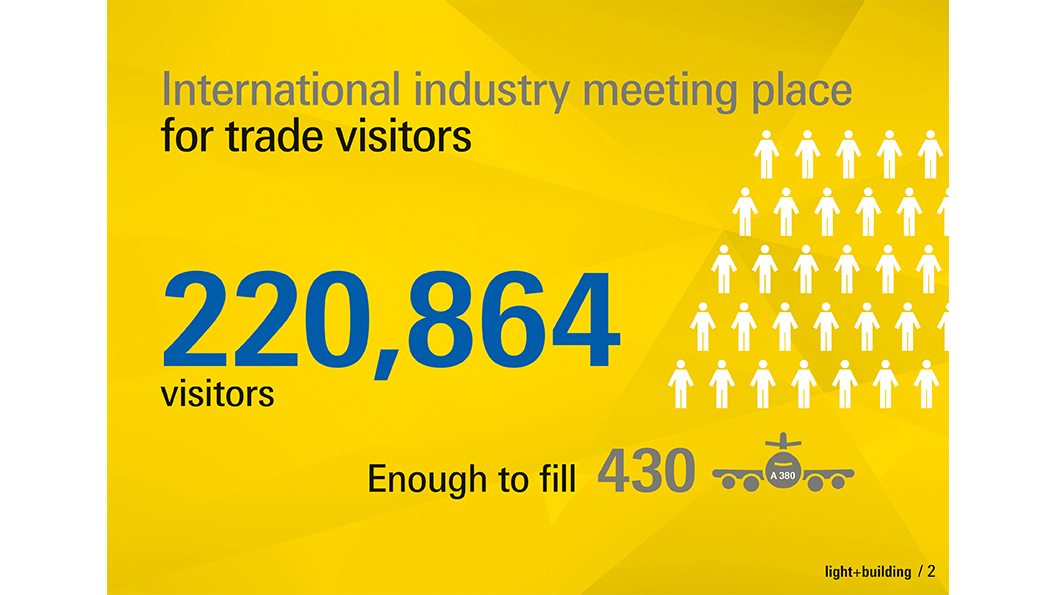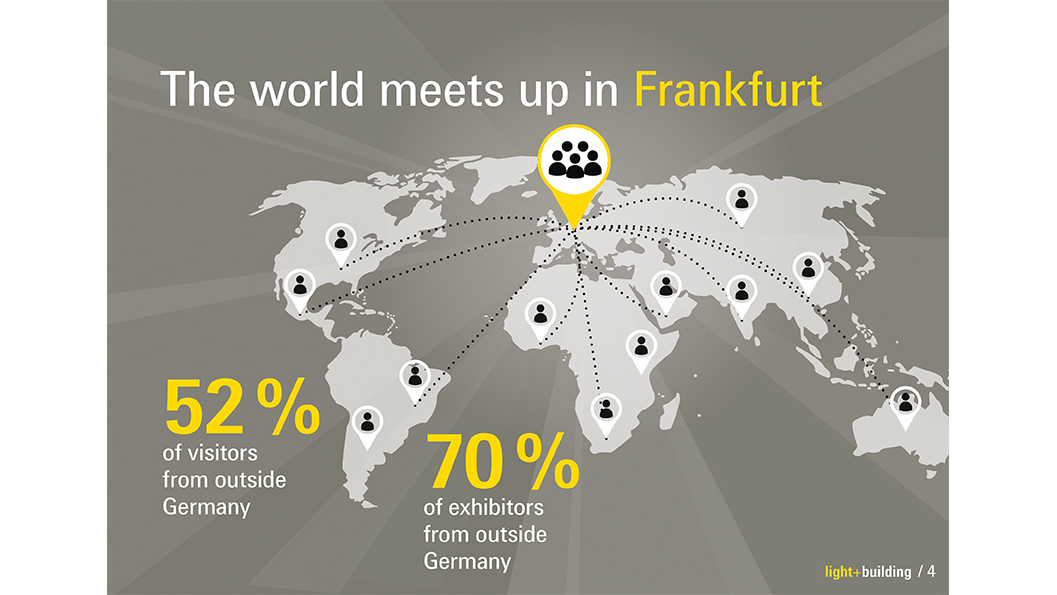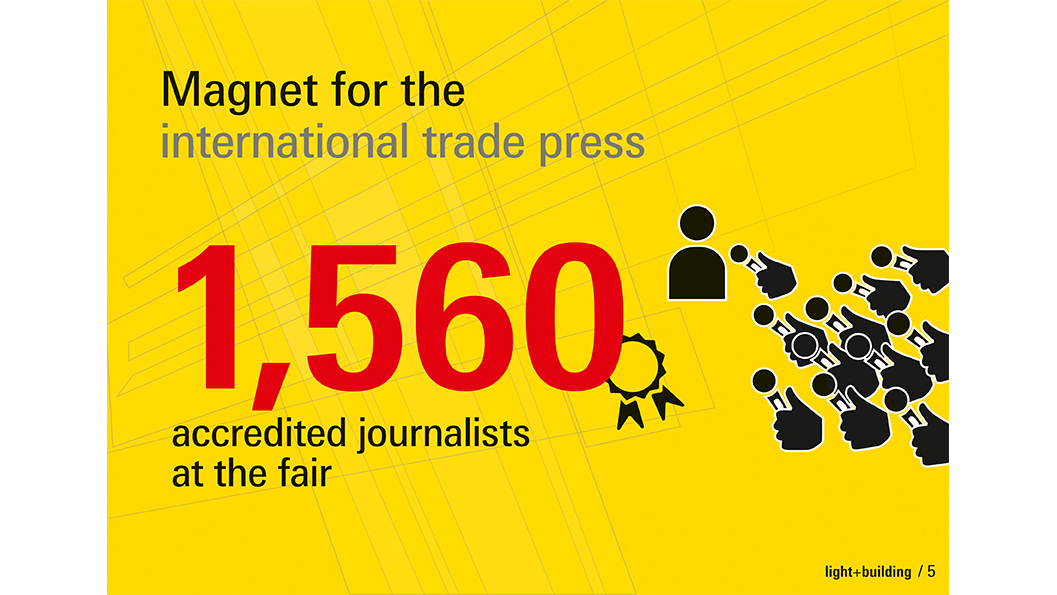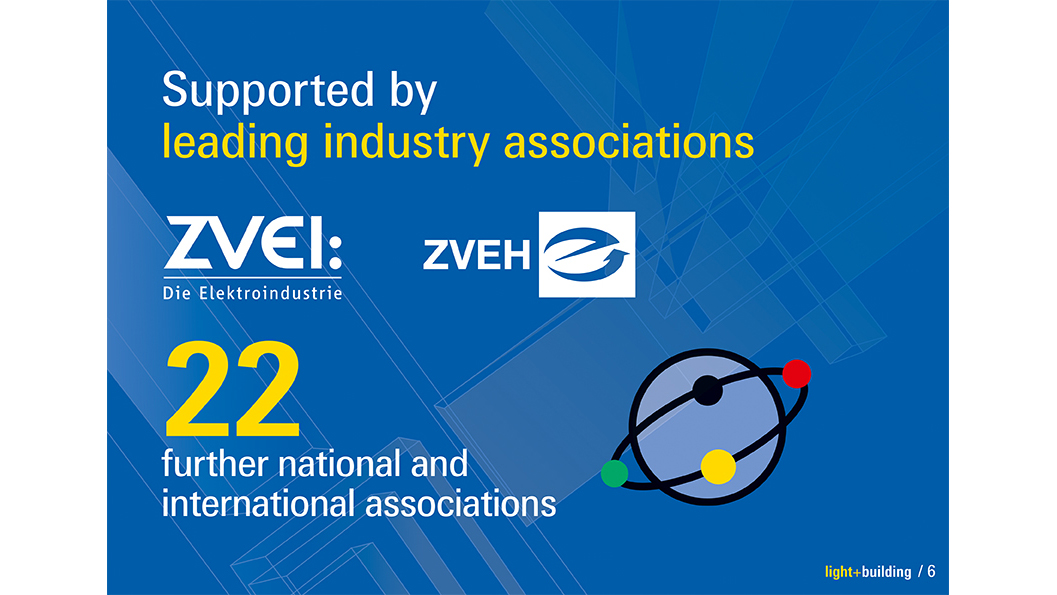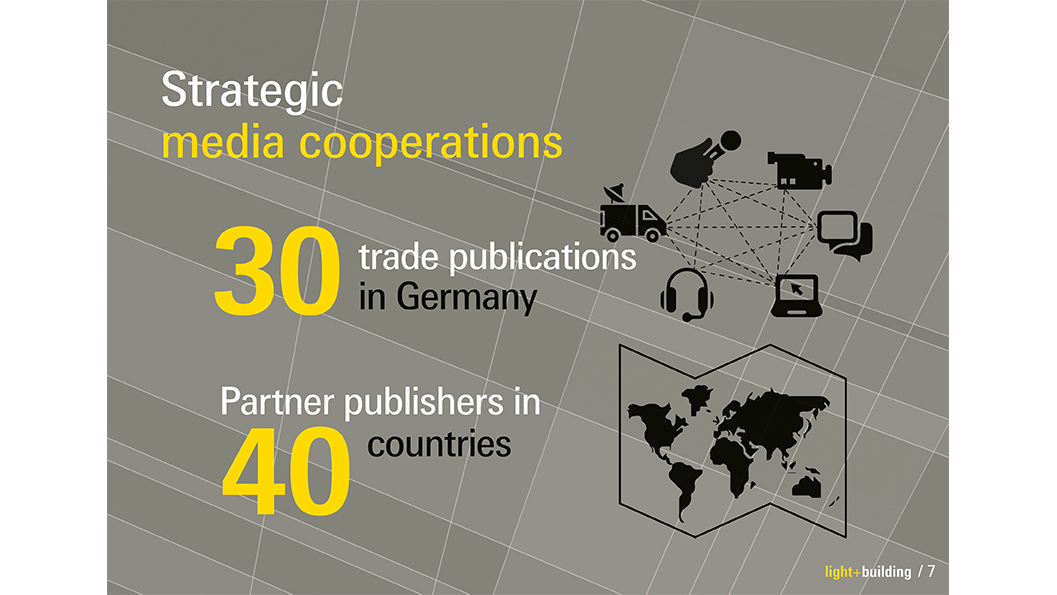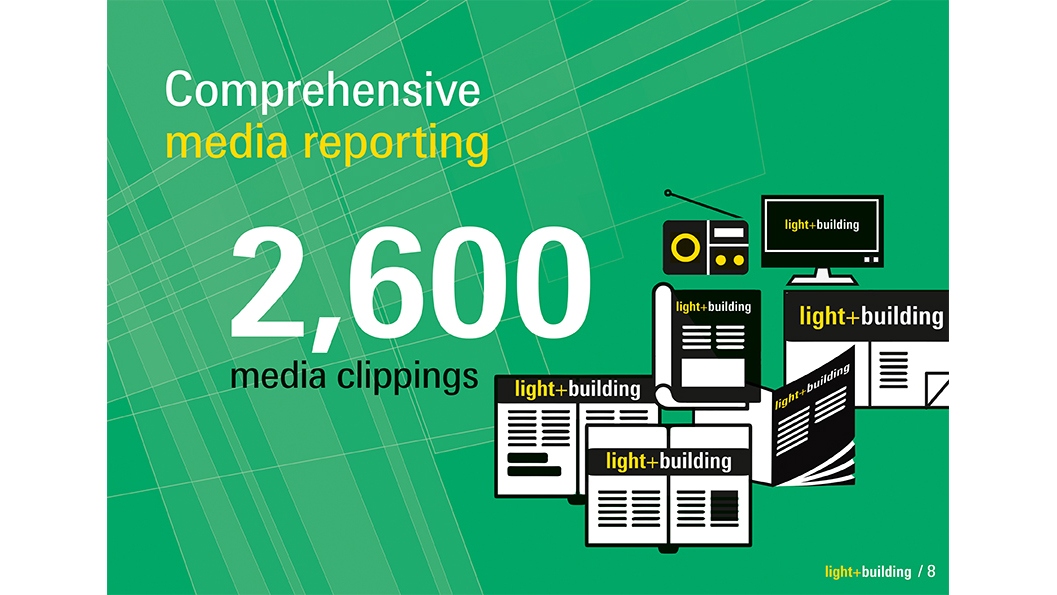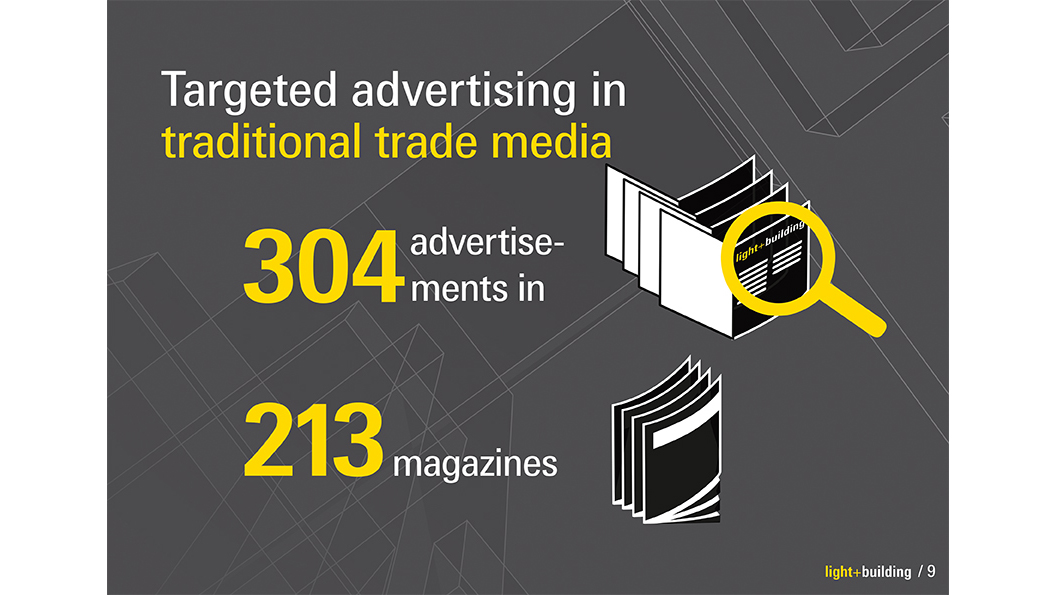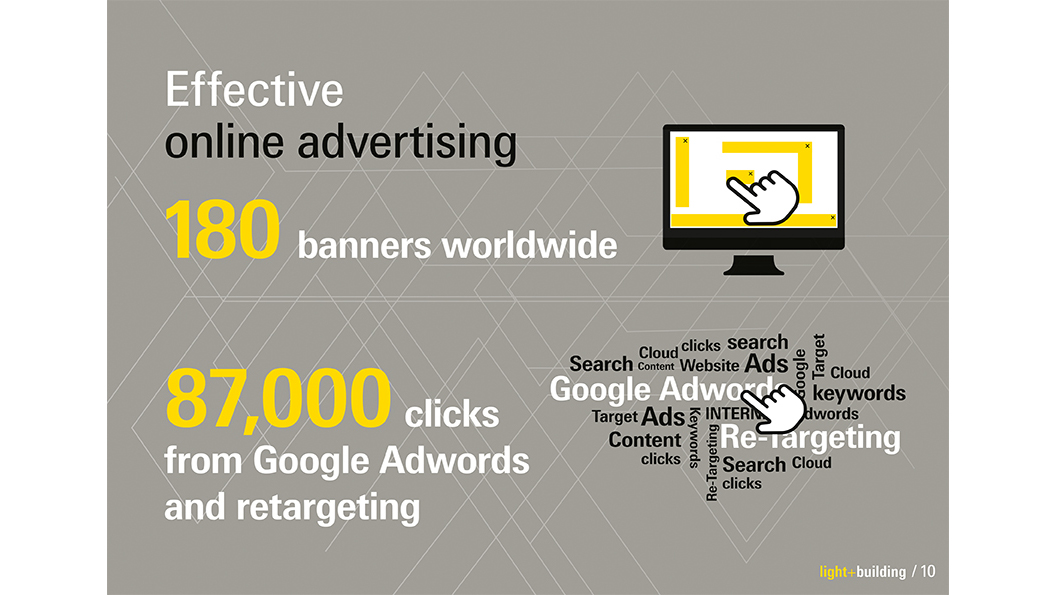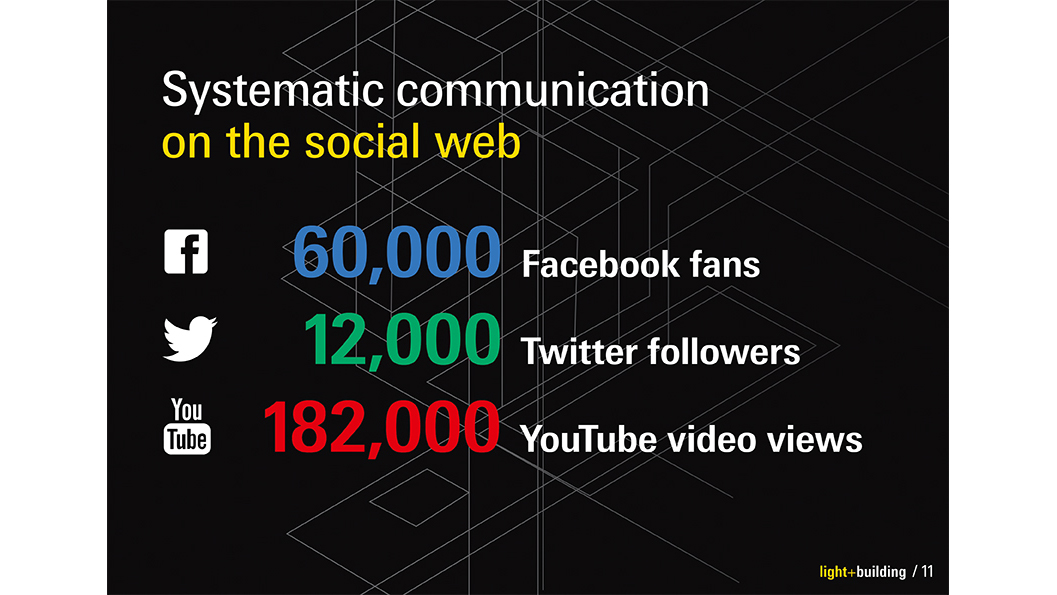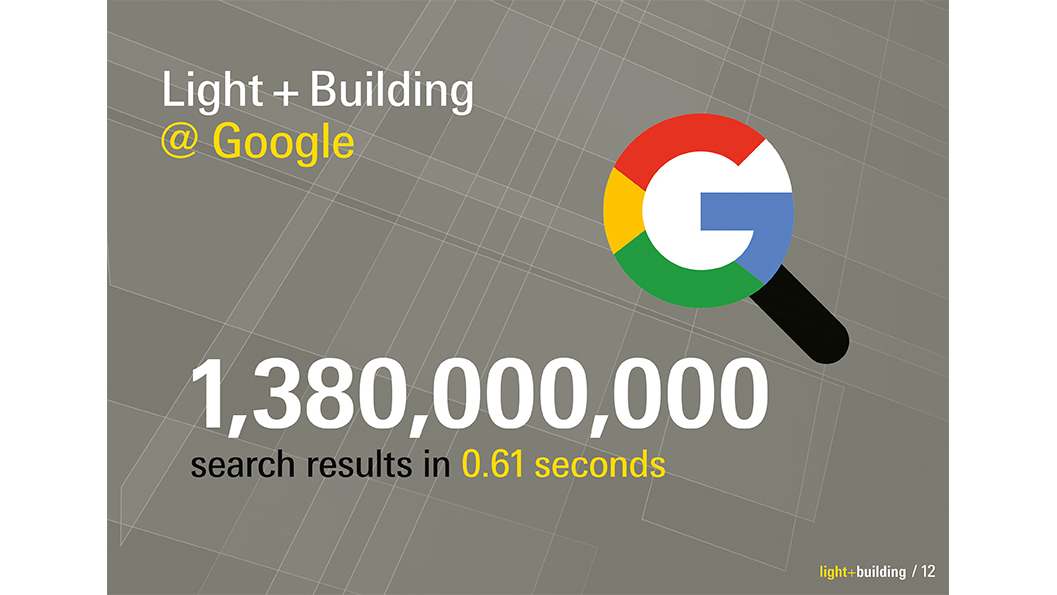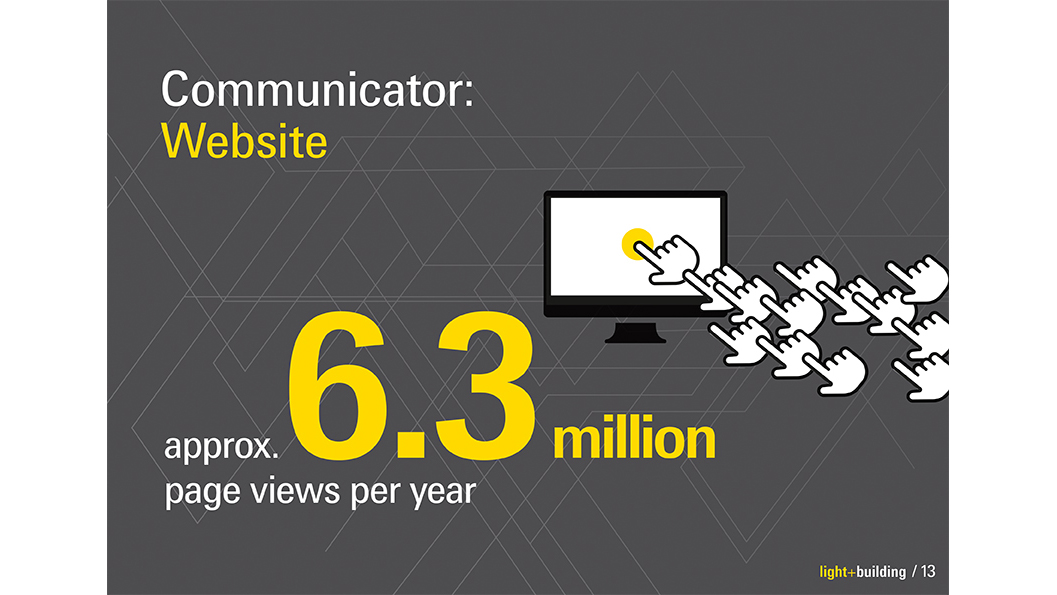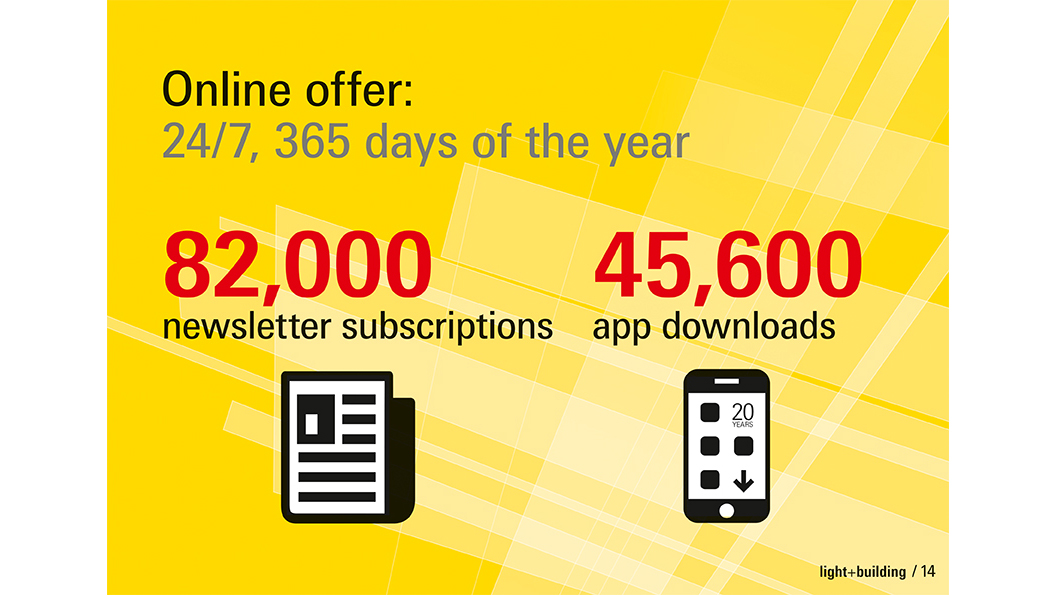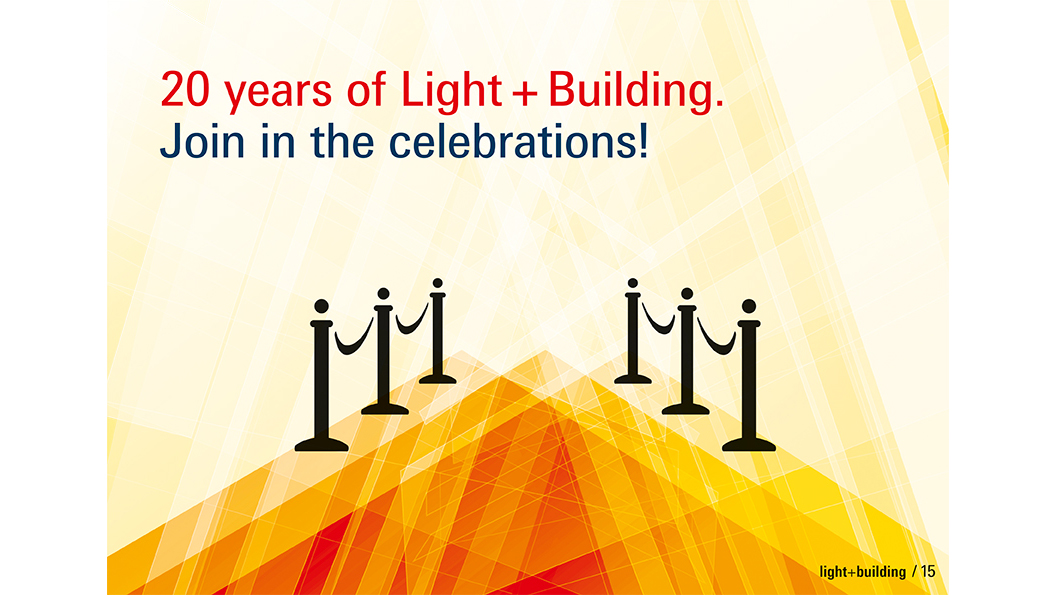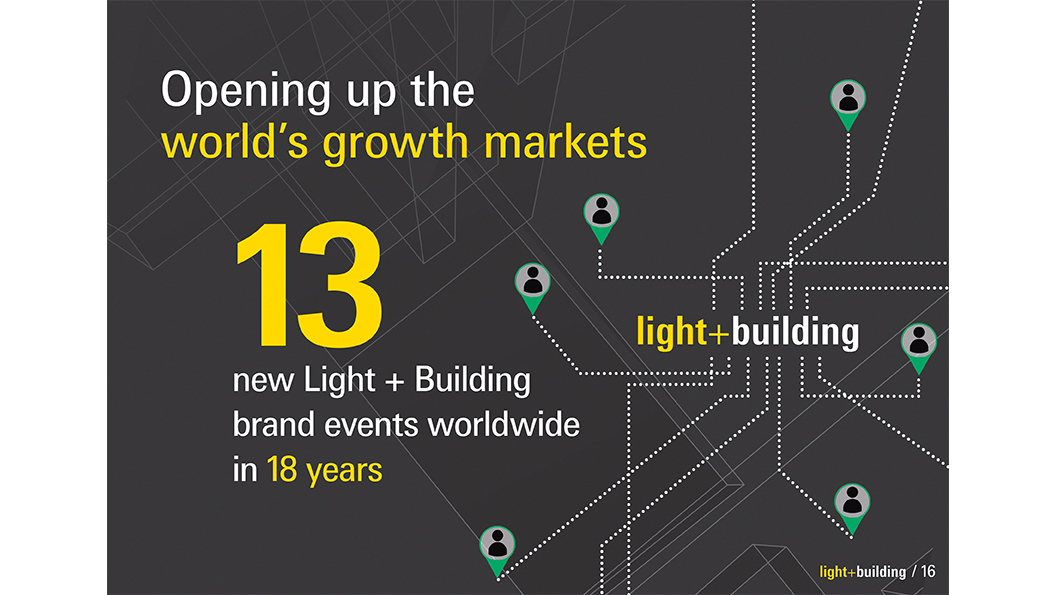 Set-up and dismantling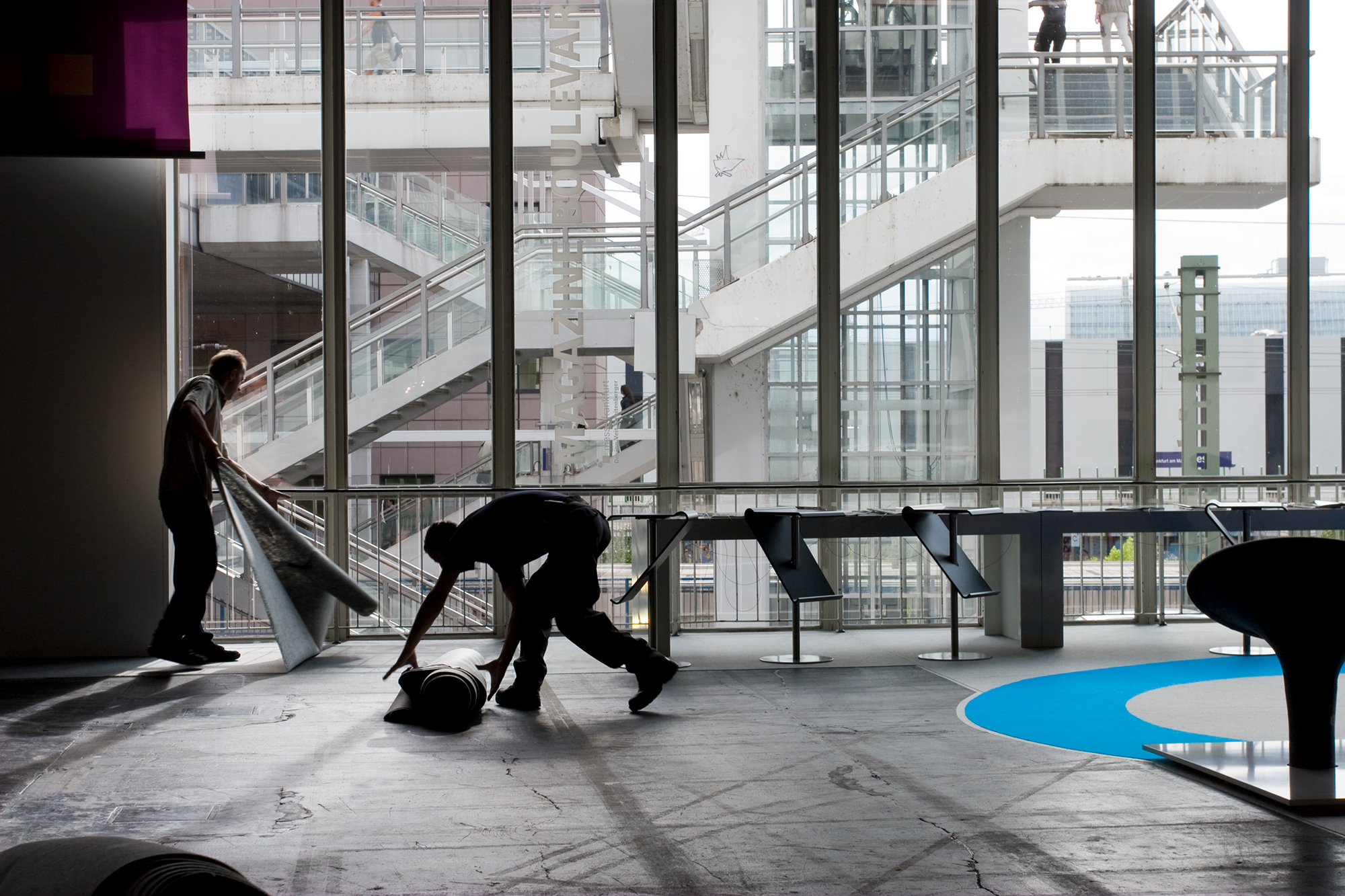 Regular set-up starts on 3 March 2020.
You can commence with the advanced set-up of your stand on 27 February 2020 on payment of a fee for stands of 51 qm or more. Below are the set-up and dismantling times for your Light + Building 2020 planning.
During the entire set-up and dismantling times, work can be carried out non-stop in the halls, i.e. 24 hours.
WiFi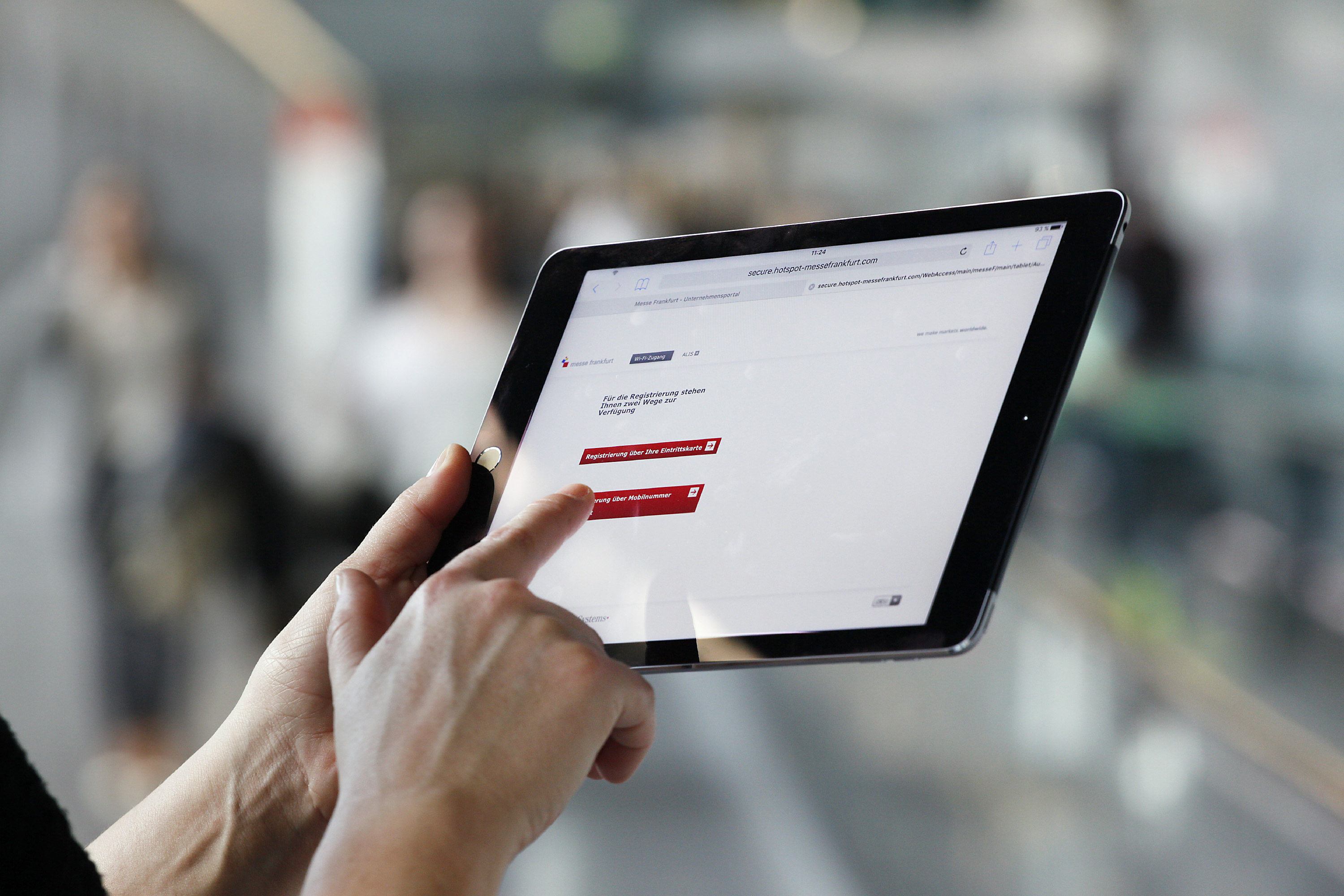 Always online everywhere – it's no problem at all with Messe Frankfurt's services. During the trade fair you can take advantage of free basic WiFi access throughout the exhibition grounds. For bandwidth that is available at all times without disruption, we can also offer you our powerful "Premium" access package.
Unofficial exhibitor directories
We would like to inform you that numerous suppliers have issued so-called "unofficial exhibitor directories".