Light + Building Autumn Edition 2022: Breaking New Ground
Light + Building Autumn Edition will be held in Frankfurt am Main from 2 to 6 October 2022. The focus will be on intelligent and connected solutions, forward-looking technologies and current design trends. For the first time, the international meeting place also brings all participants together digitally.
Increasing registration numbers underscore the highly positive response to Light + Building Autumn Edition: over 1,500 exhibitors from 46 countries will present their innovations. They include numerous market leaders who will be showing the latest products for the worlds of lighting, electrical engineering, house and building automation and connected safety and security technology.
Find out more
Light + Building - Digital Extension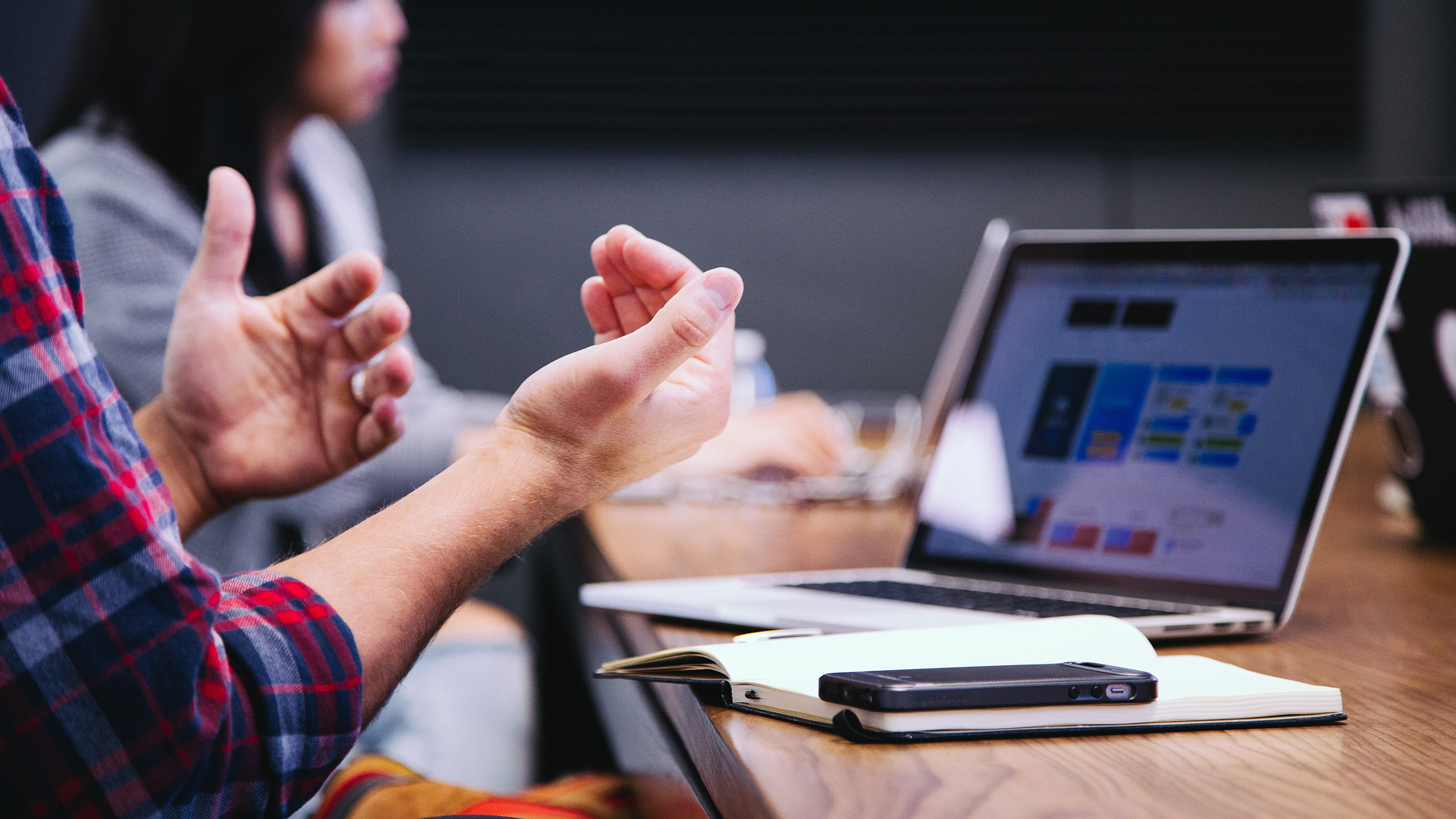 On site in Frankfurt and in the digital space: Light + Building 2022 will be complemented by the Light + Building Digital Extension. Look forward to a modern, additional form of interaction with customers, partners and journalists. This is the perfect way to complement your trade fair success and combine the best of both worlds: Personal exchange and product exhibition on site + digital presentation and networking opportunities = maximum reach! 
The Light + Building Digital Extension is now open for you. You can already maintain your profile, deposit interests for matchmaking, arrange appointments and much more.
More information on the digital platform
Top Themes Light + Building Autumn Edition
What issues are moving the industry? What is the impact of digitalisation? And which trends will play a role in the future? The top themes of Light + Building 2022 provide answers to these questions.
Save the Date
Be sure to enter the Light + Building Autumn Edition 2022 date into your calendar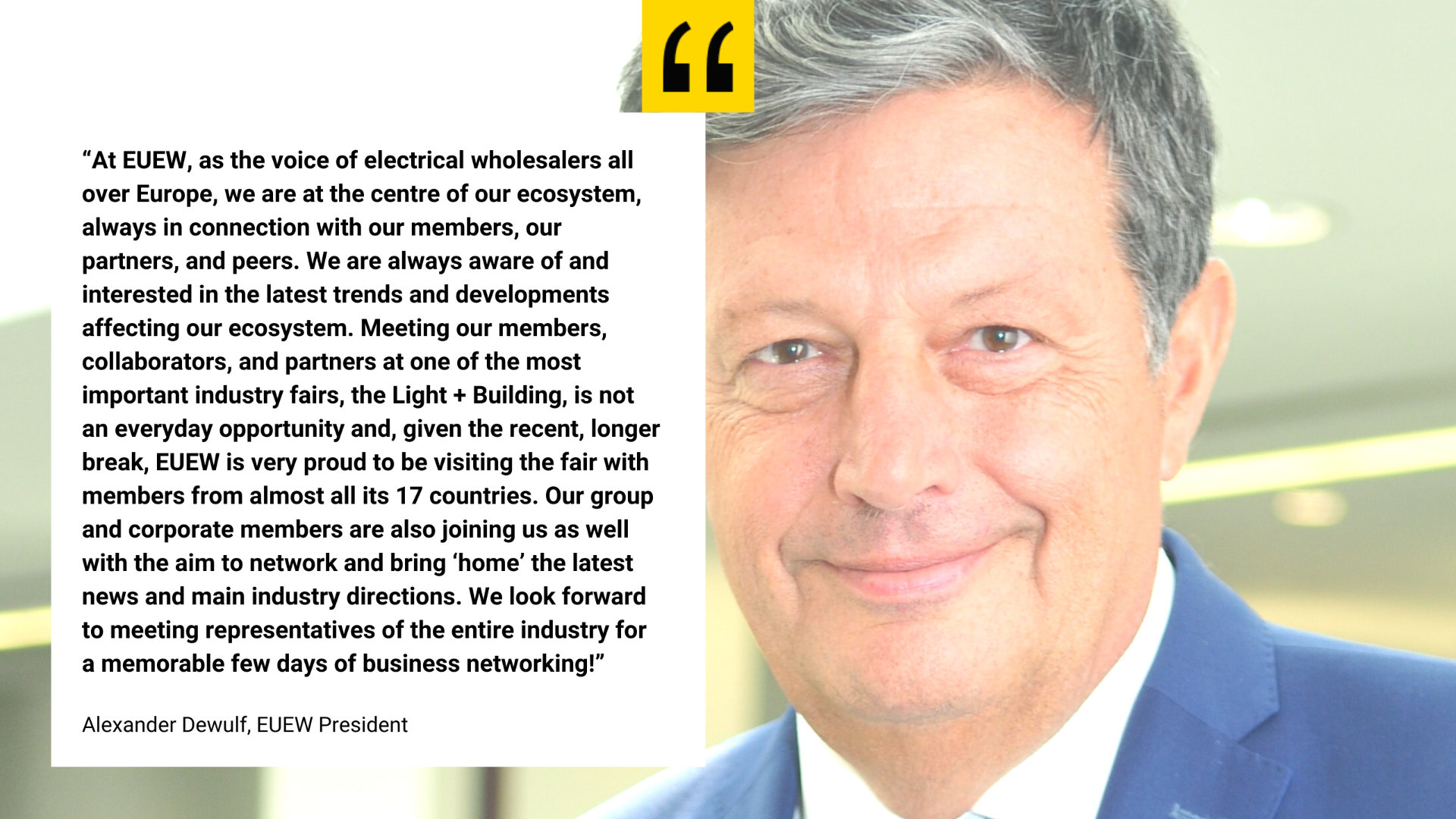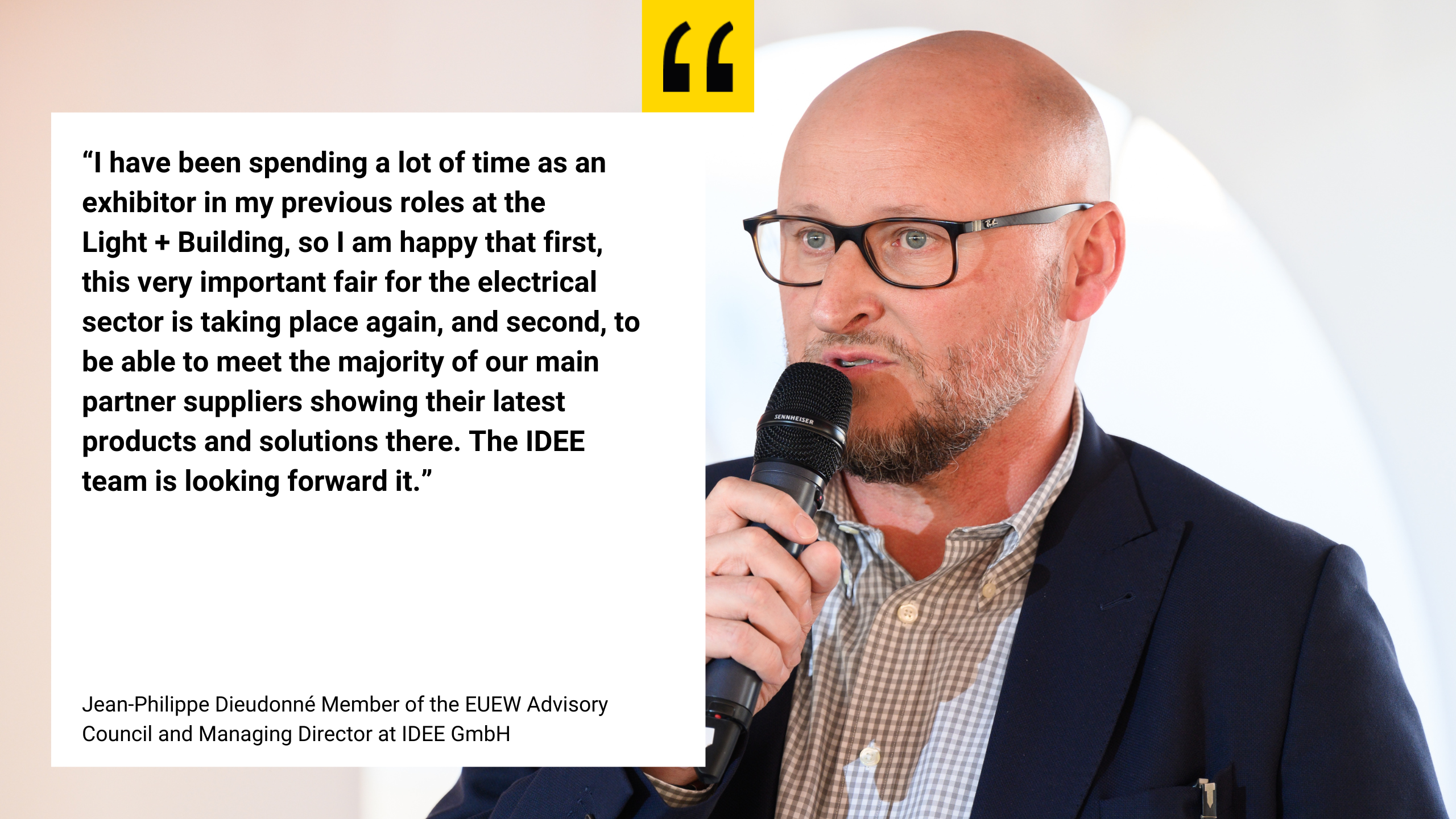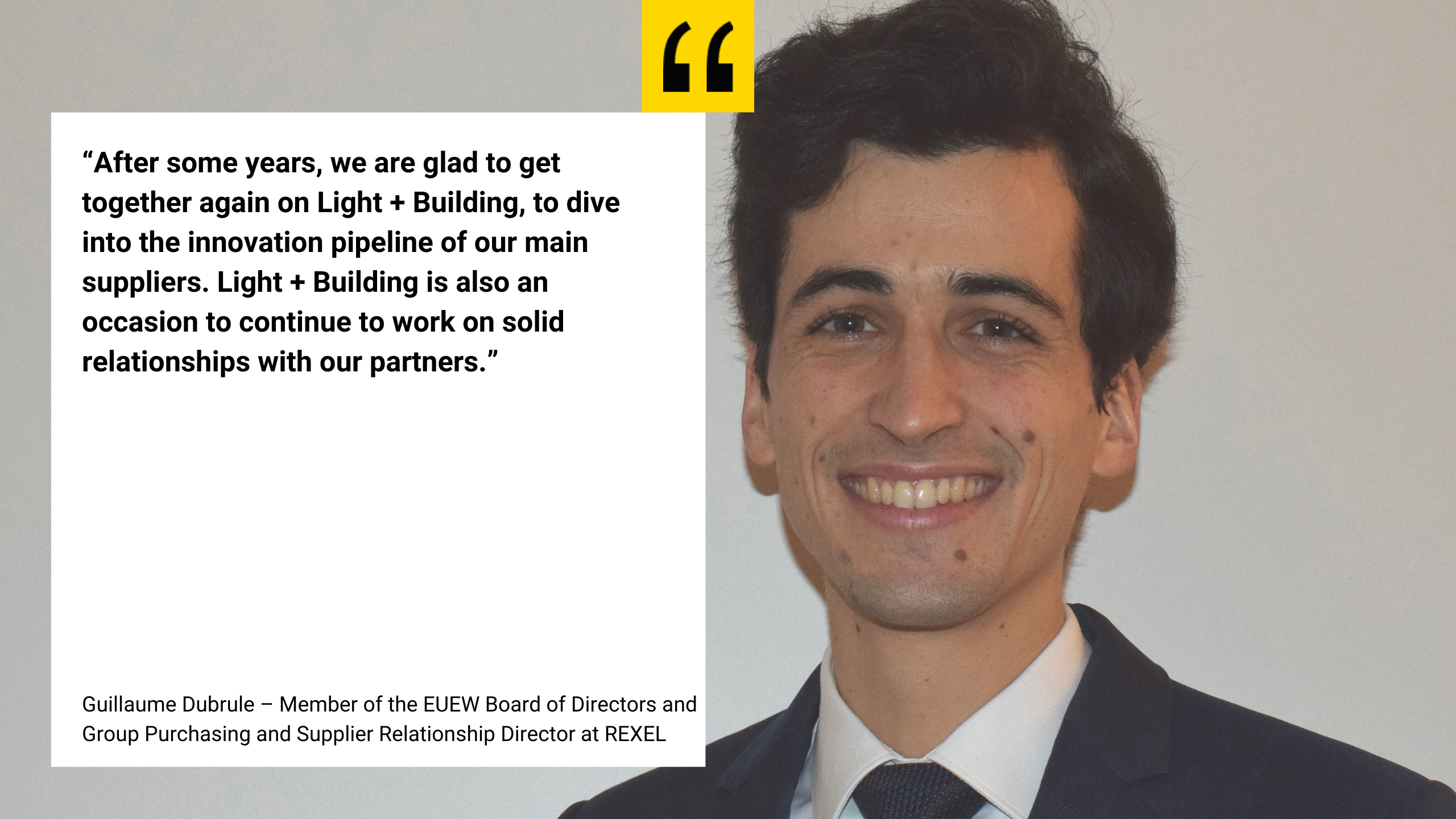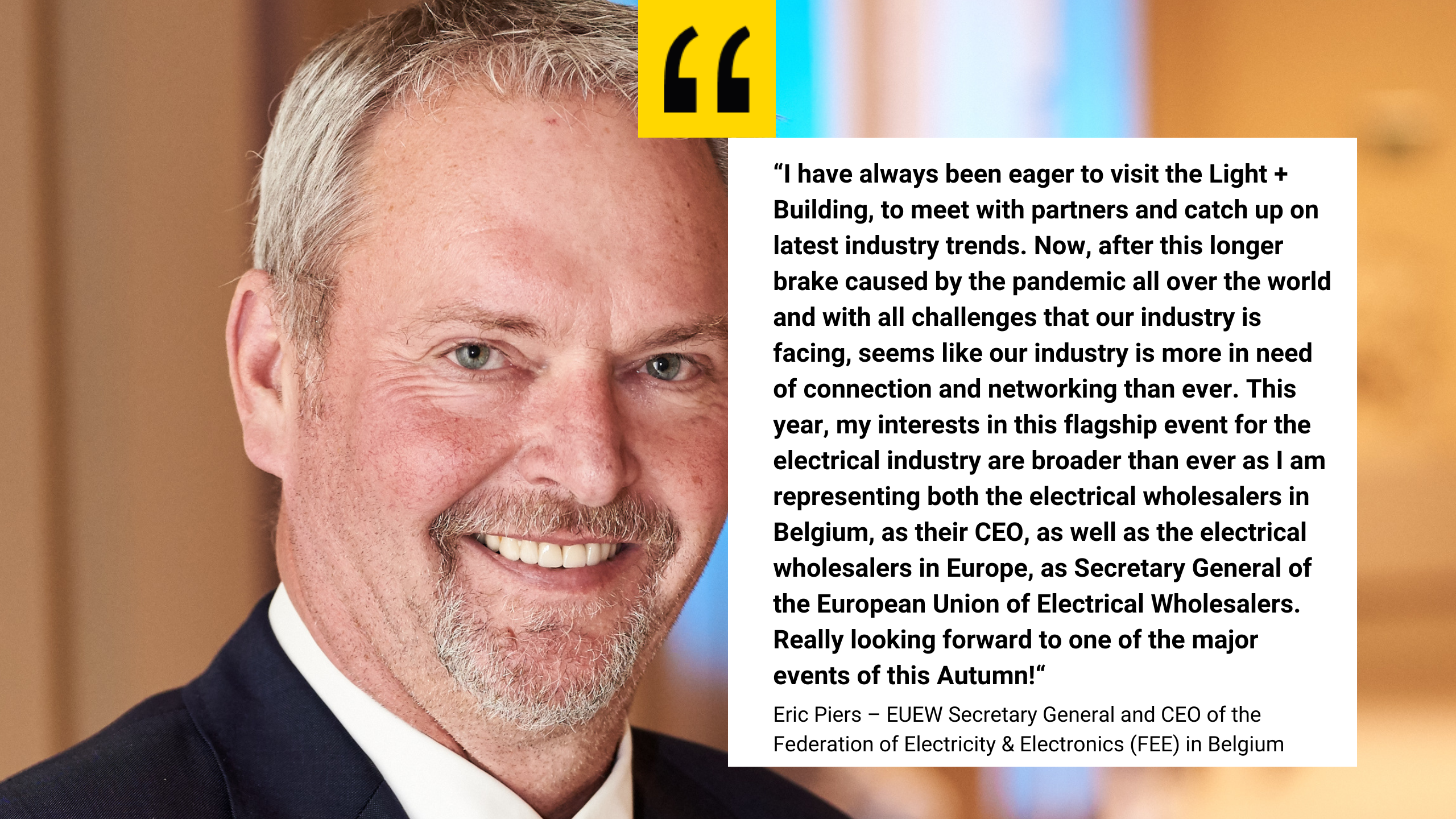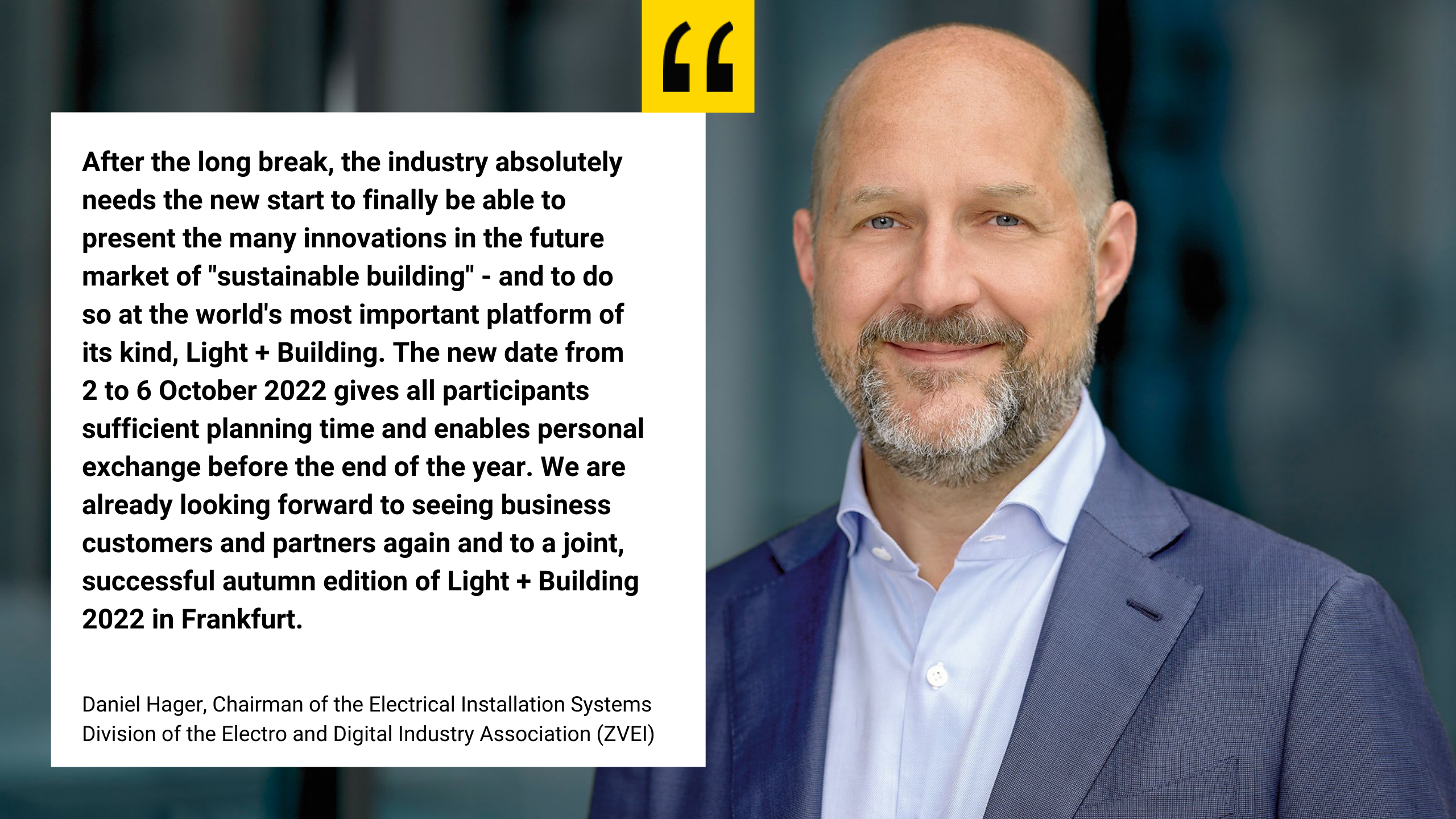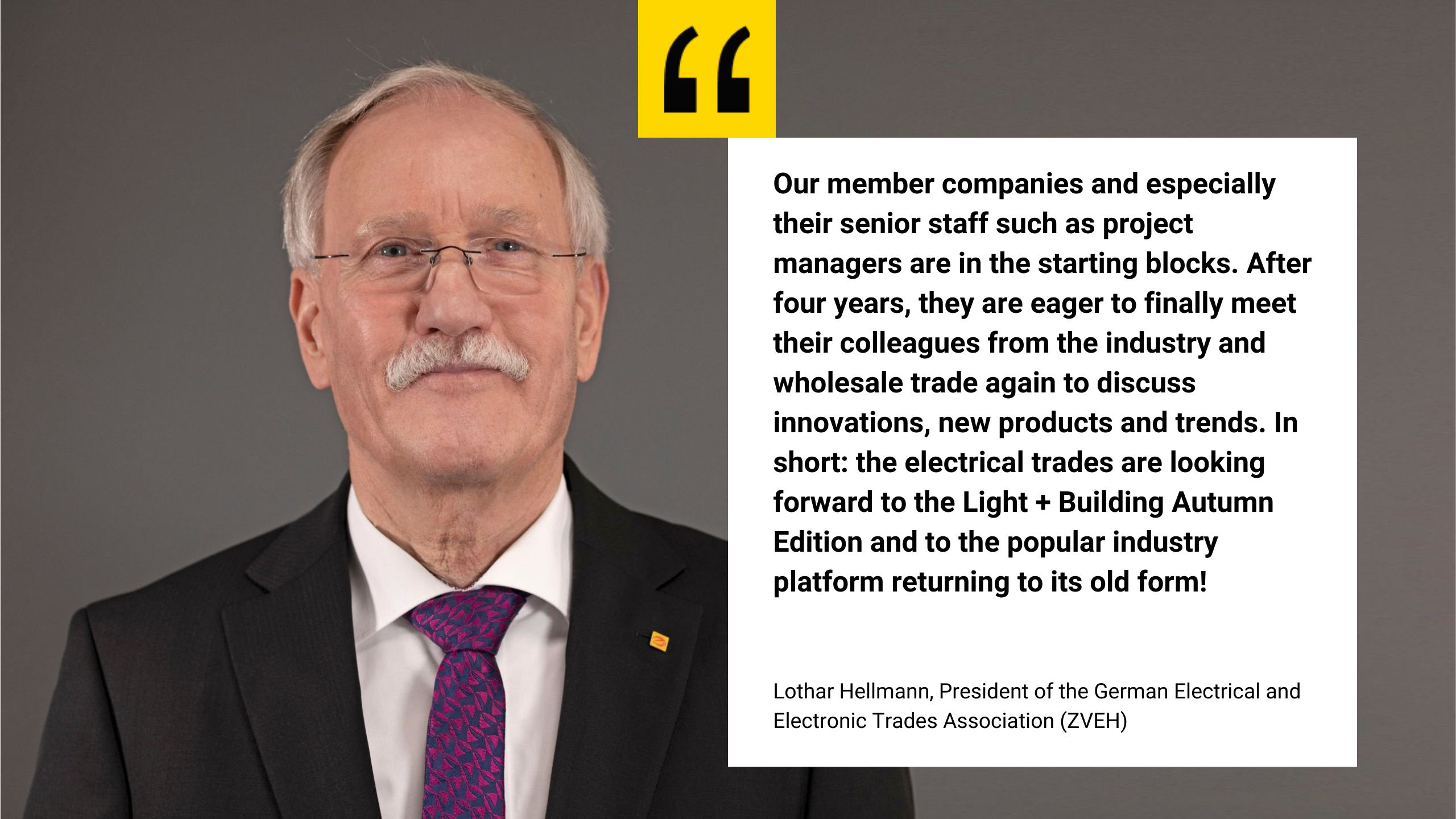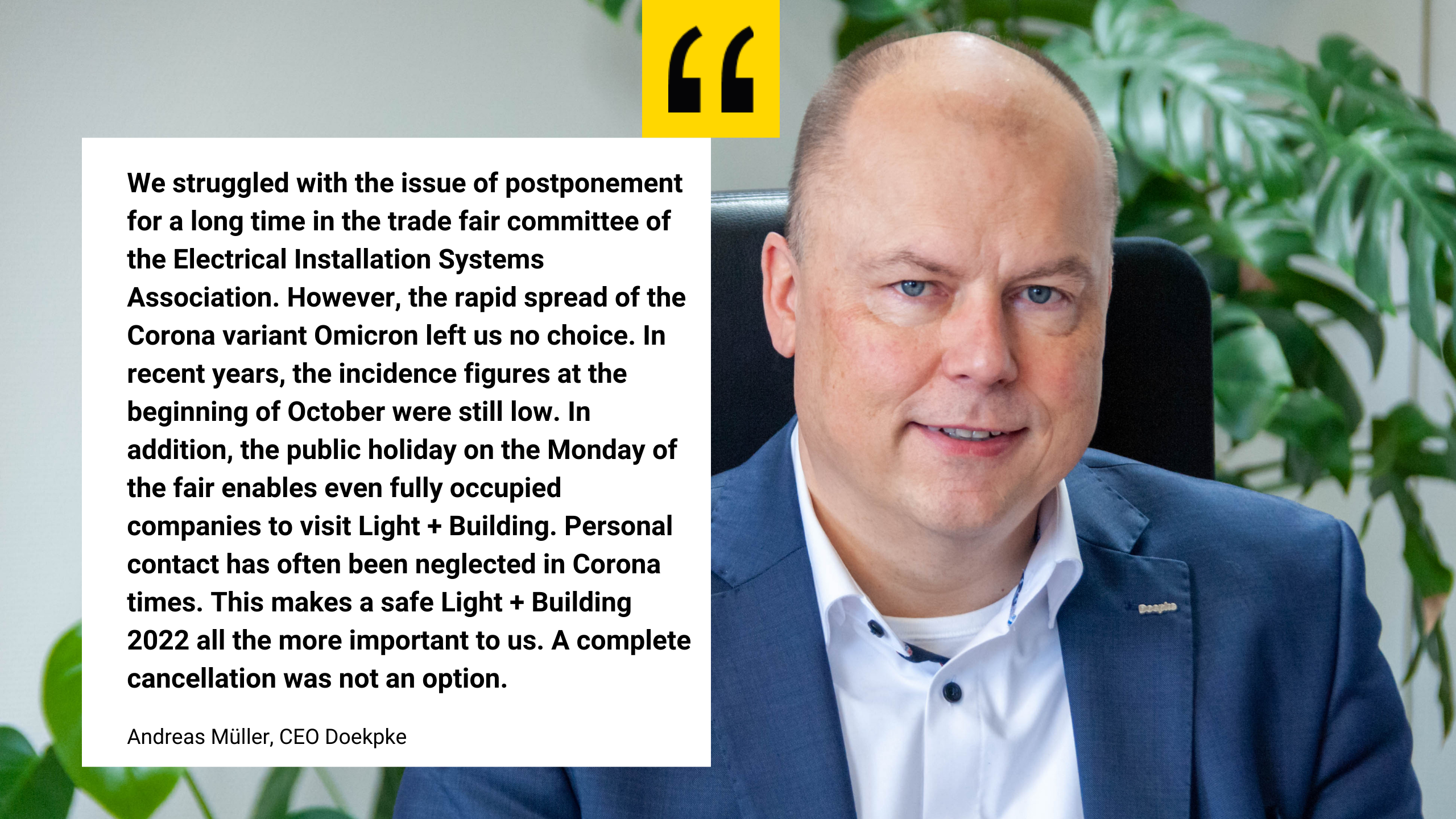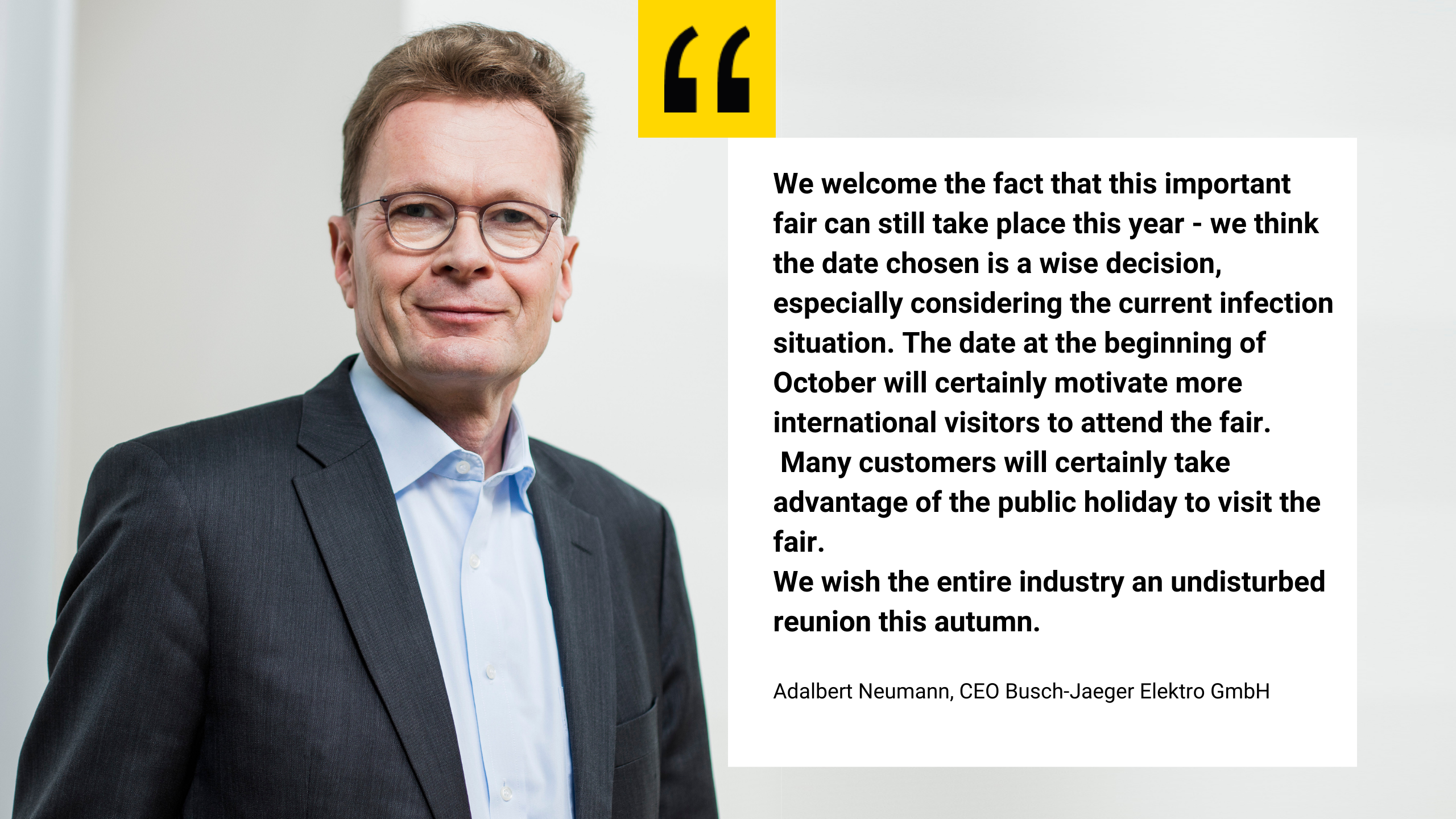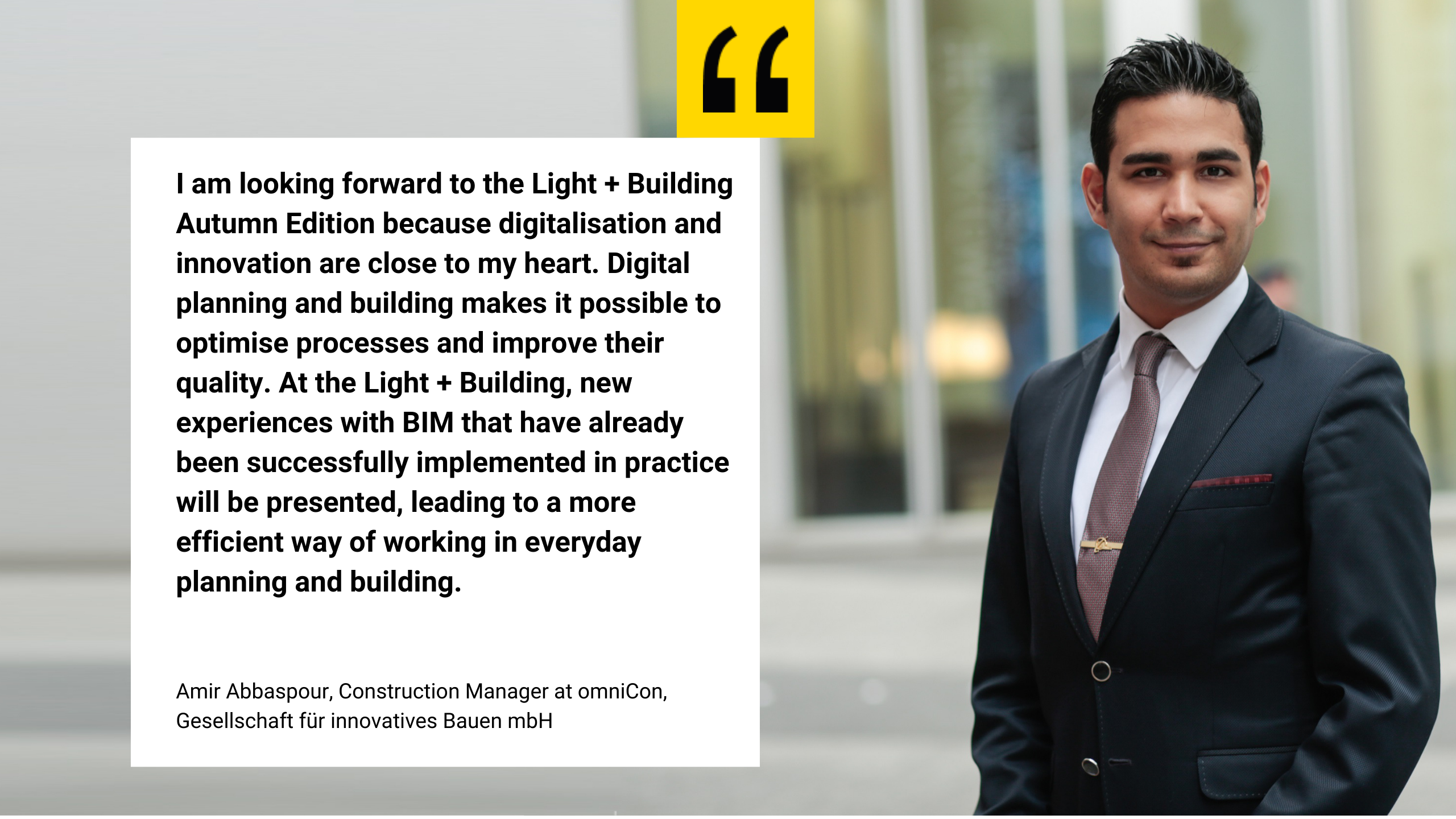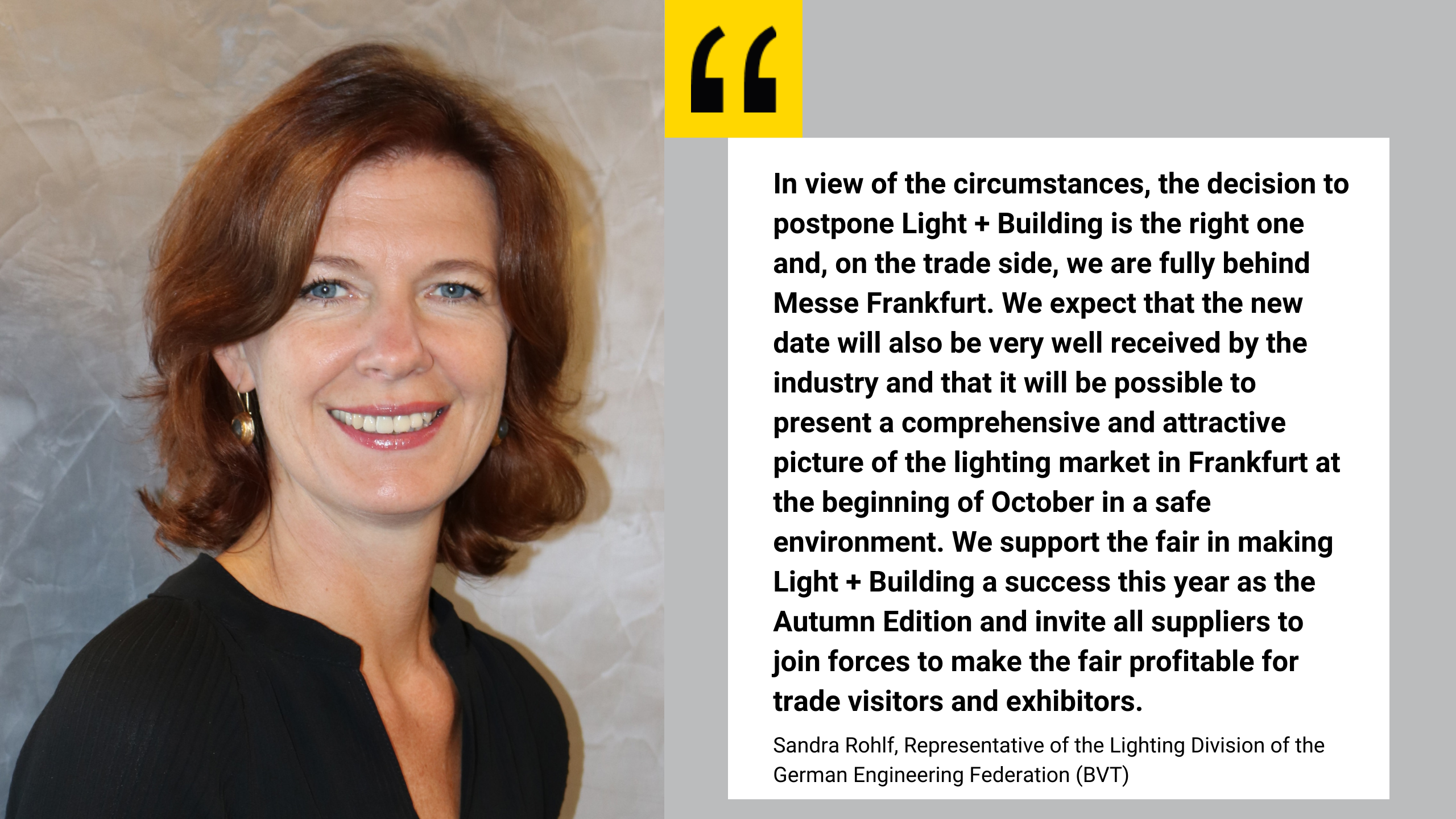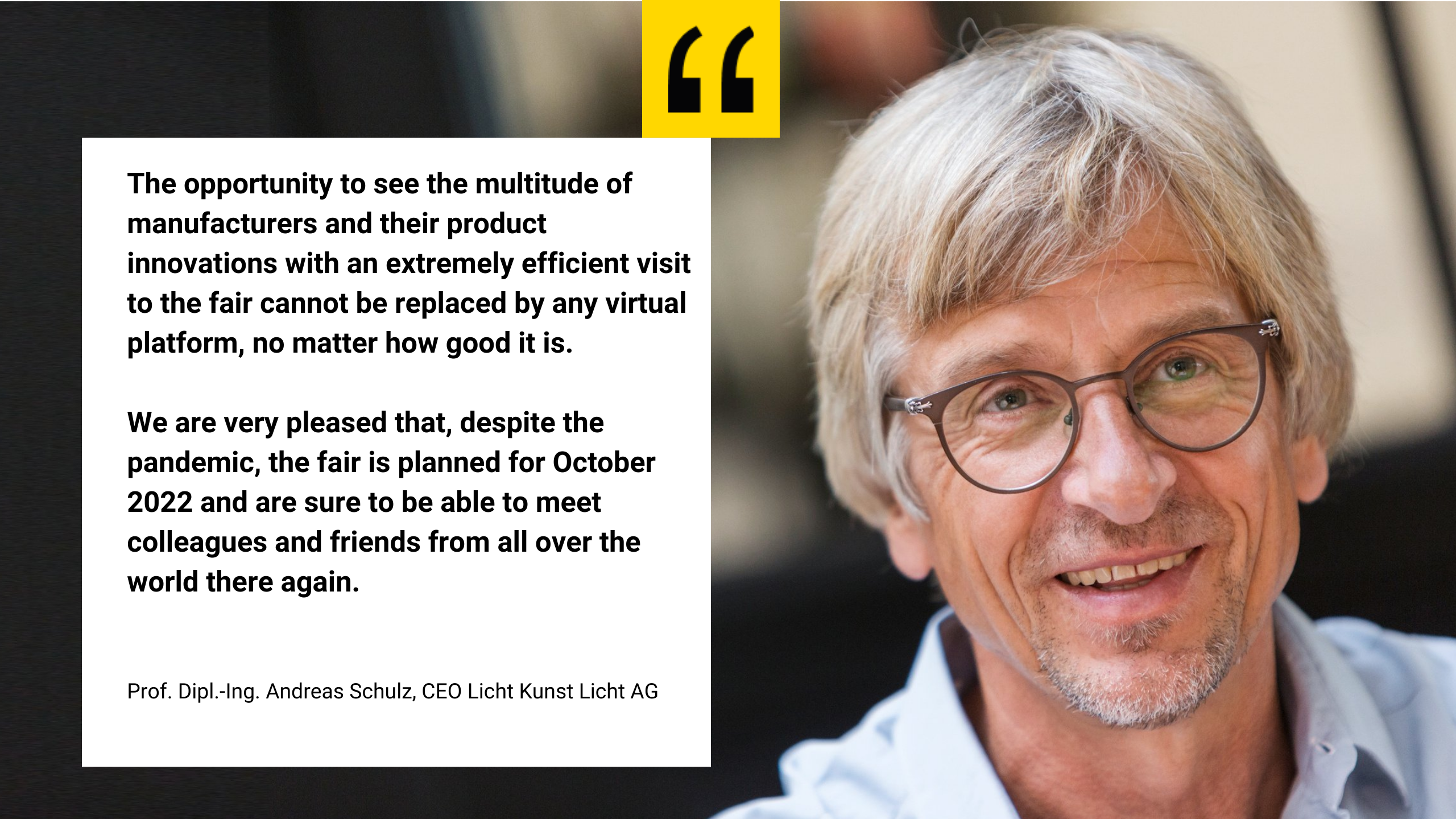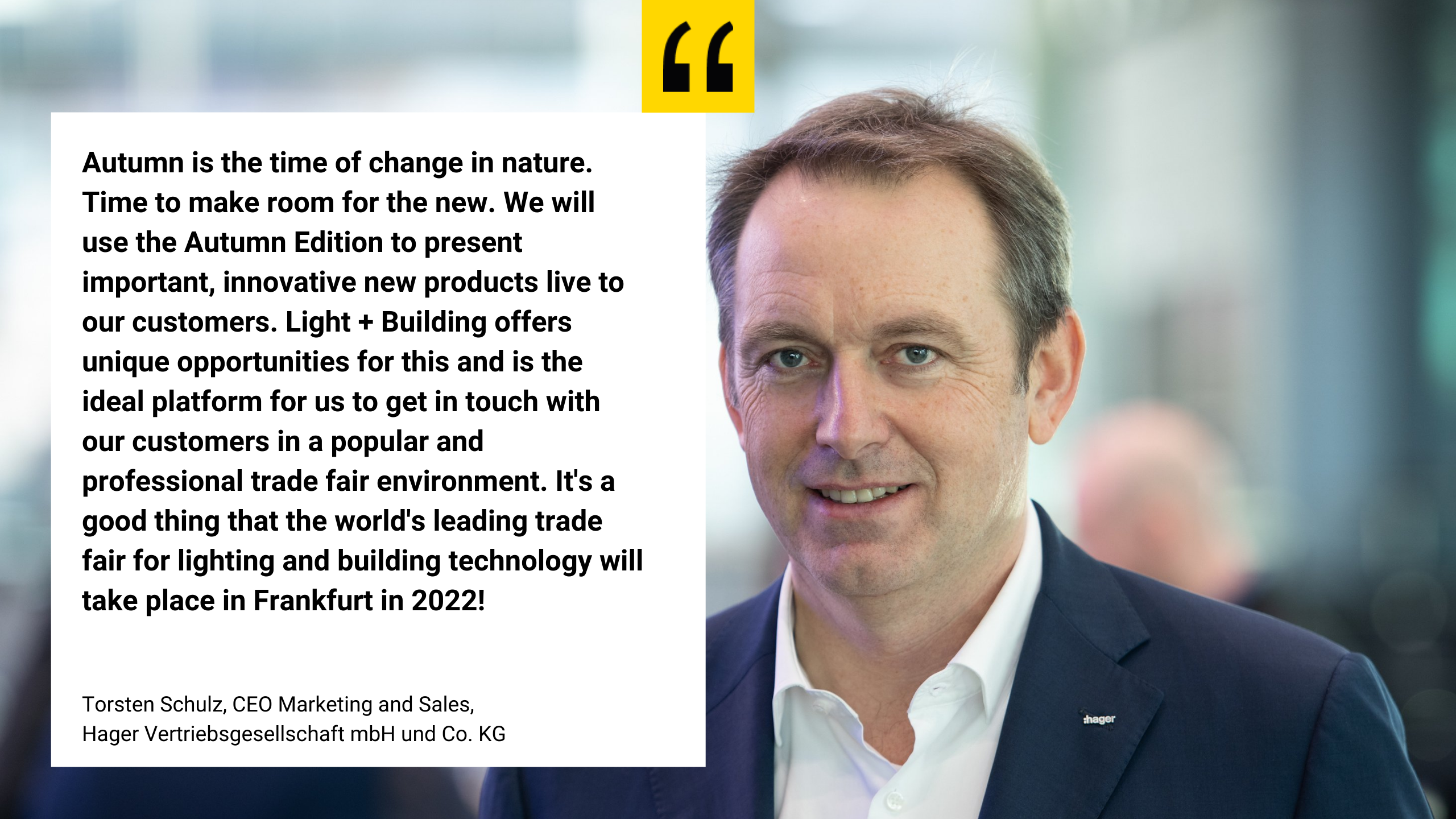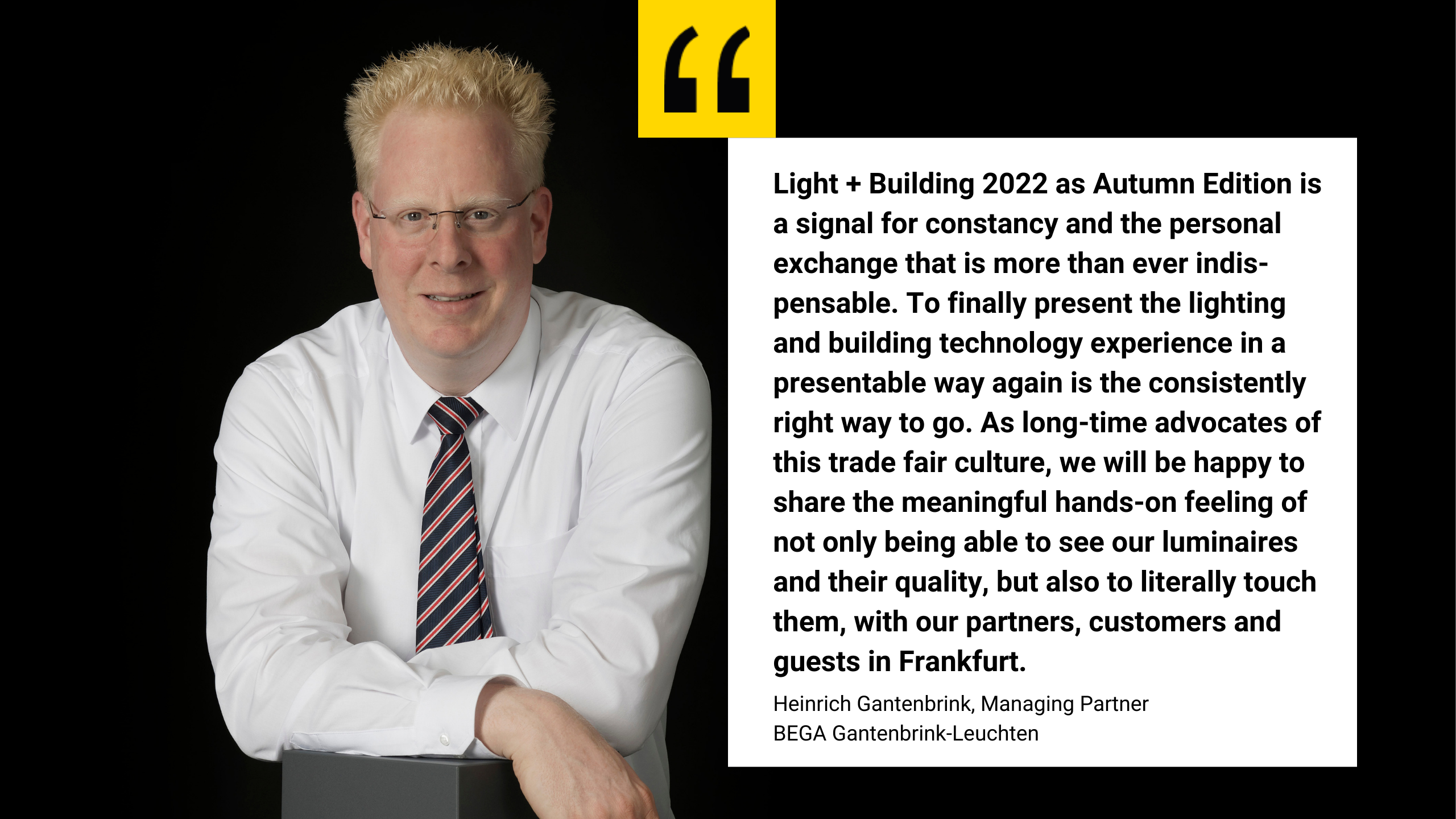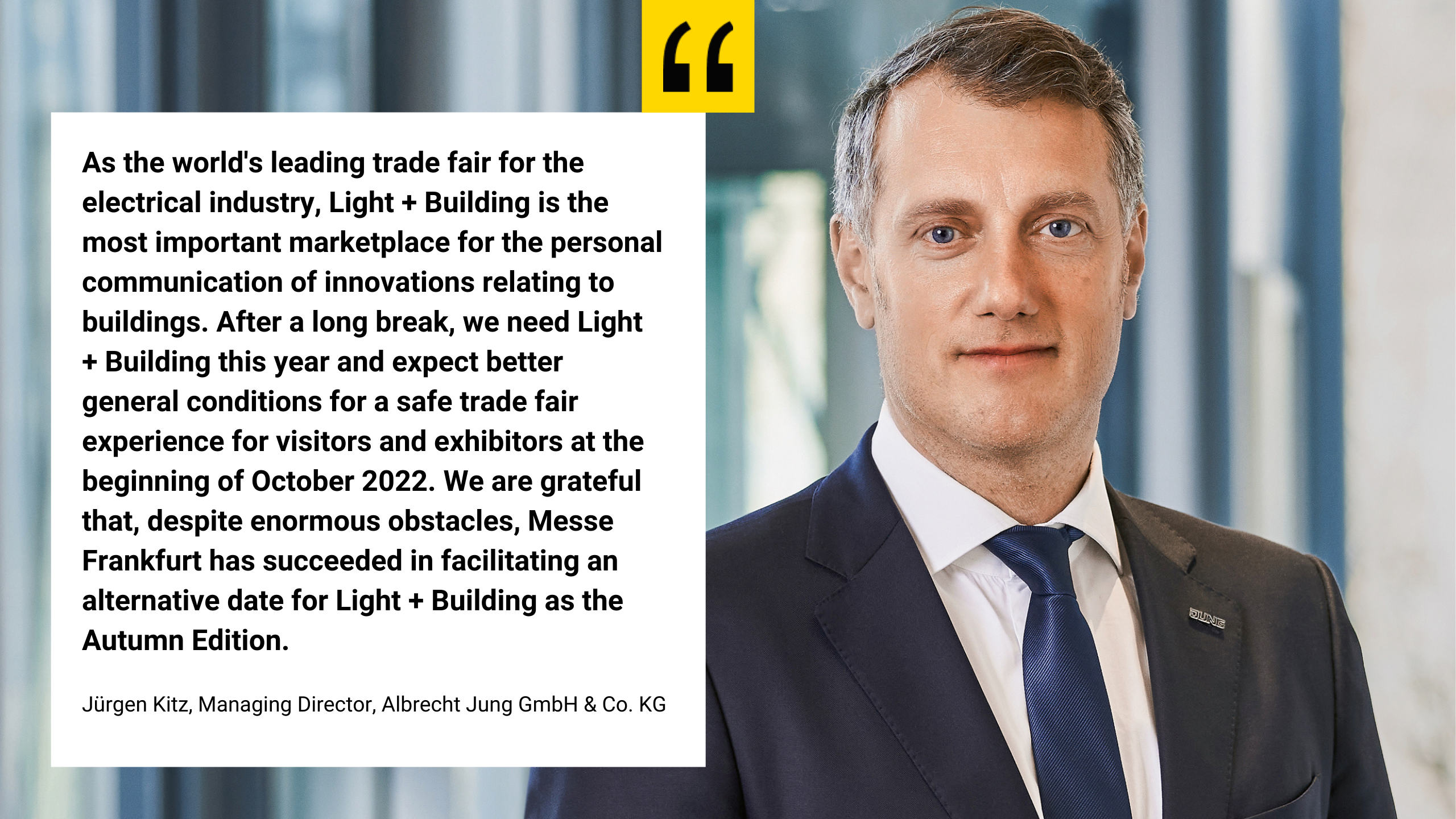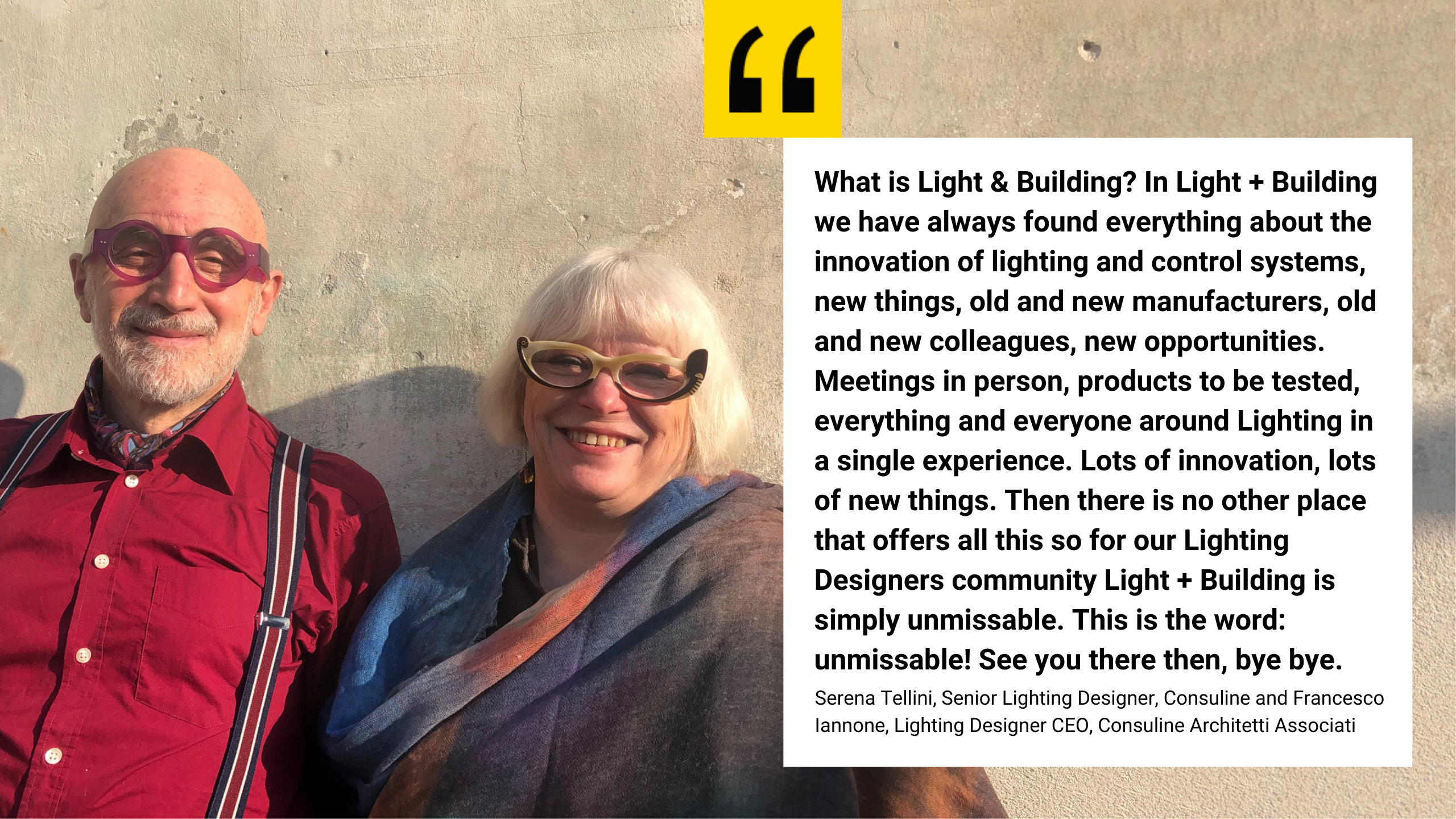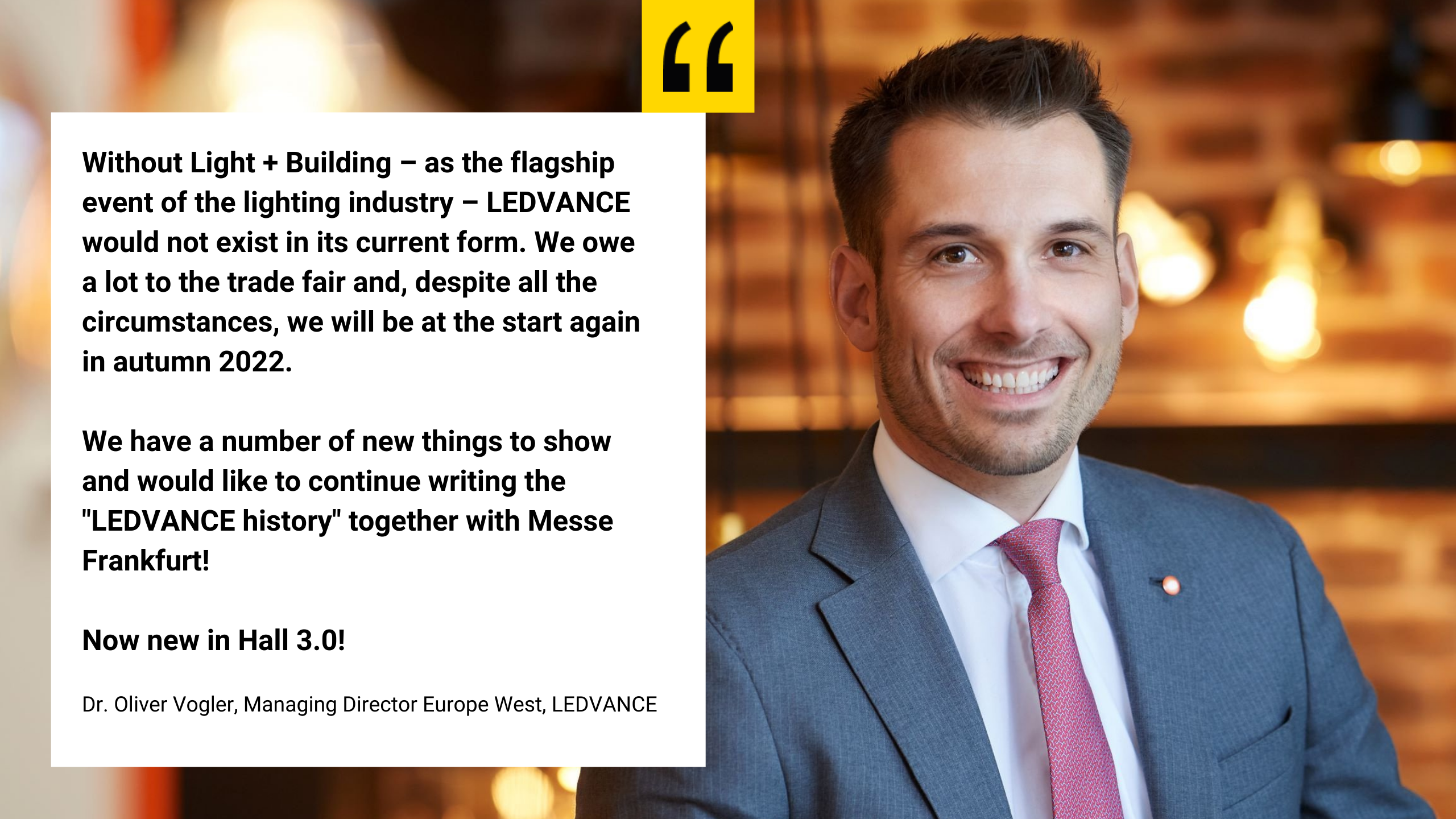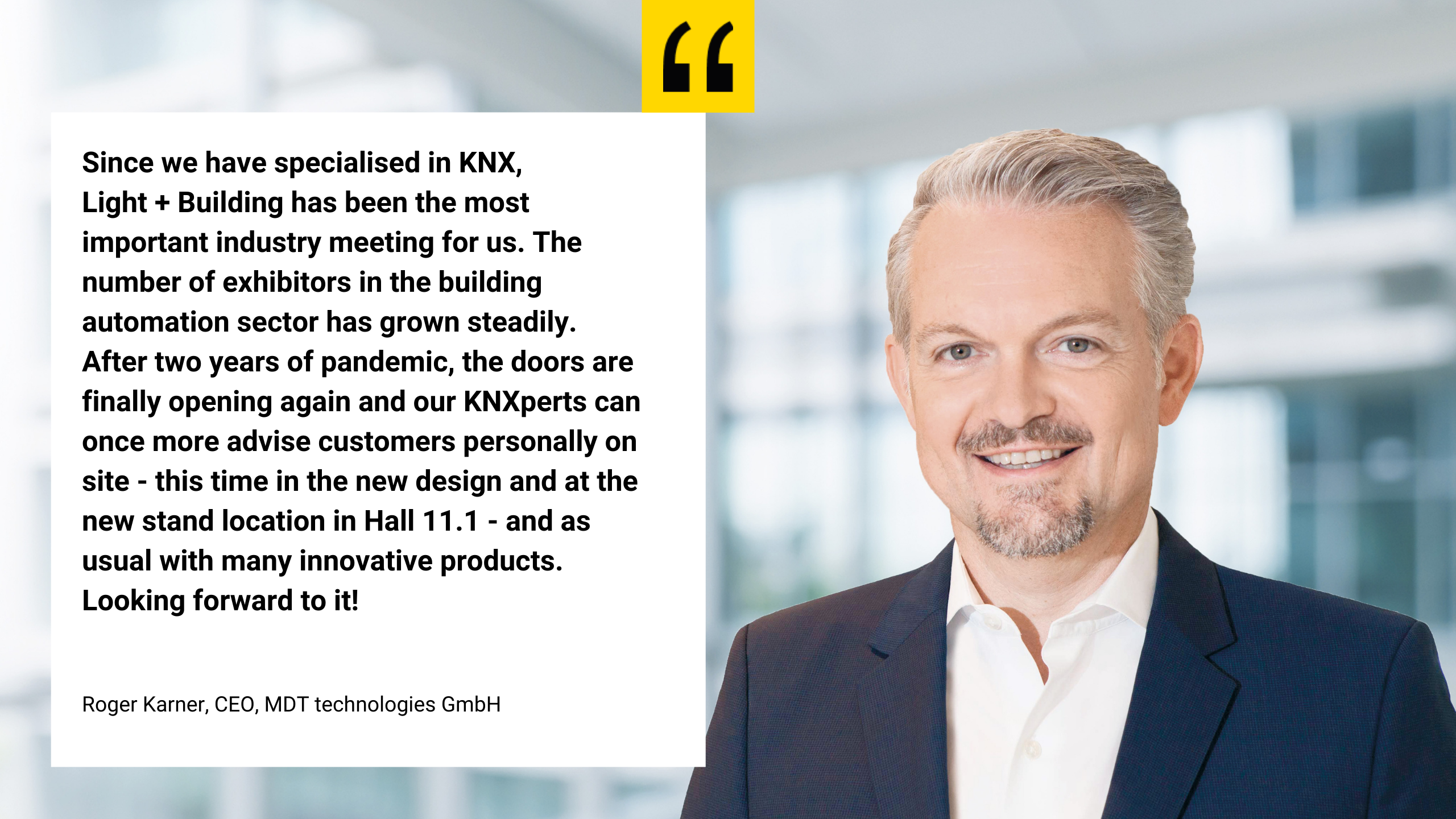 Important information for your trade fair participation in the time of COVID-19
From April 2nd, 2022, the Coronavirus Basic Protection Ordinance of the State of Hessen will apply in Frankfurt, which no longer provides for any restrictions on events.


More information
Building Technology Experts
From experts for experts: They question one another, argue with one another, present to one another, talk shop and inspire. Specialists from different areas of the lighting and building technology sectors show their profiles - on constantly new topics in the Building Technology Podcast. 
To the podcasts
Subscribe to the newsletter now and take part in the Light + Building Autumn Edition free of charge!
Stay up to date and don't miss any news about Light + Building Autumn Edition. Our newsletter provides you with the latest information and practical tips for your visit to the fair.
Subscribe to the newsletter and you will receive a voucher code for a day ticket by e-mail, which you can redeem in our Ticket Shop.
Impressions of Light + Building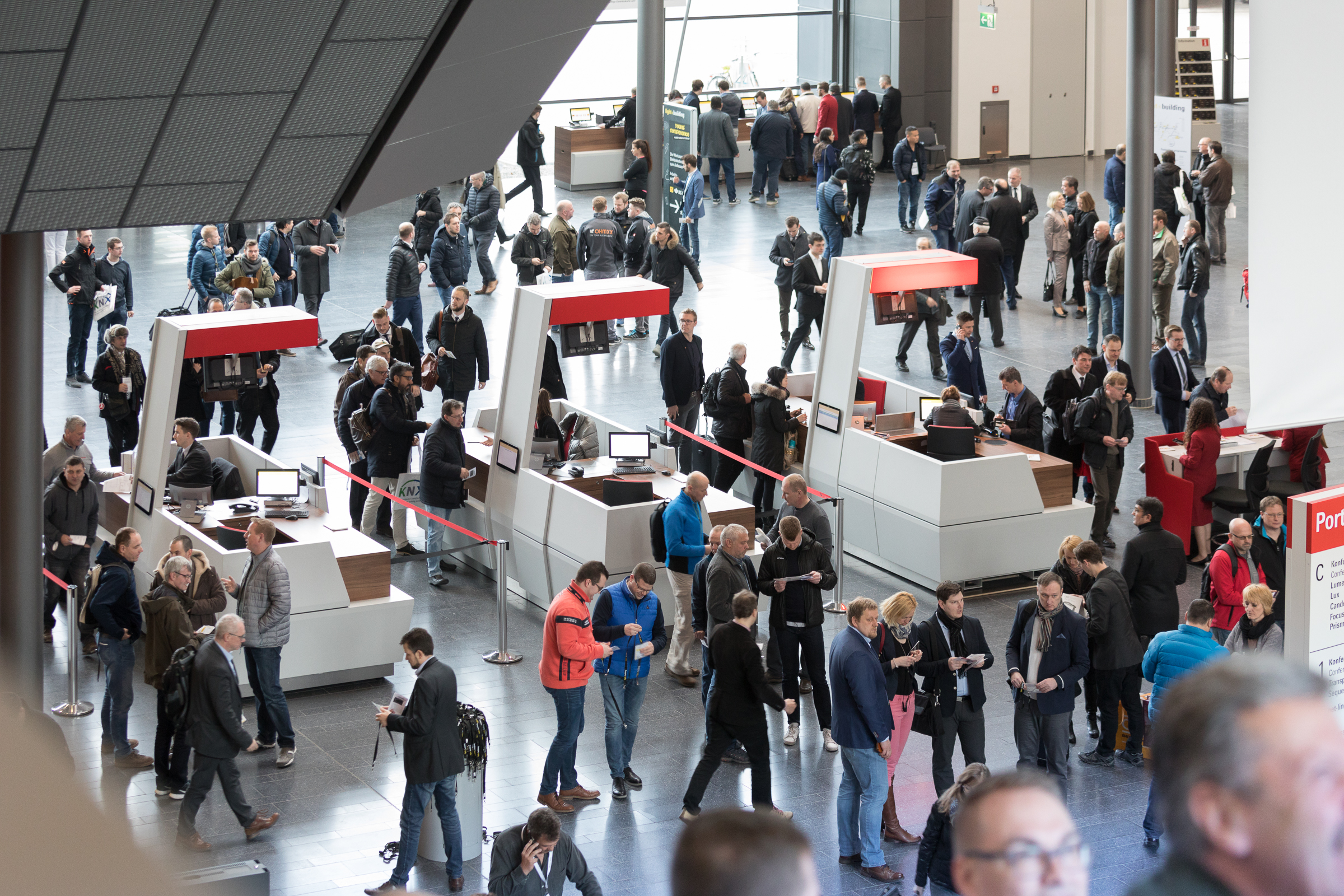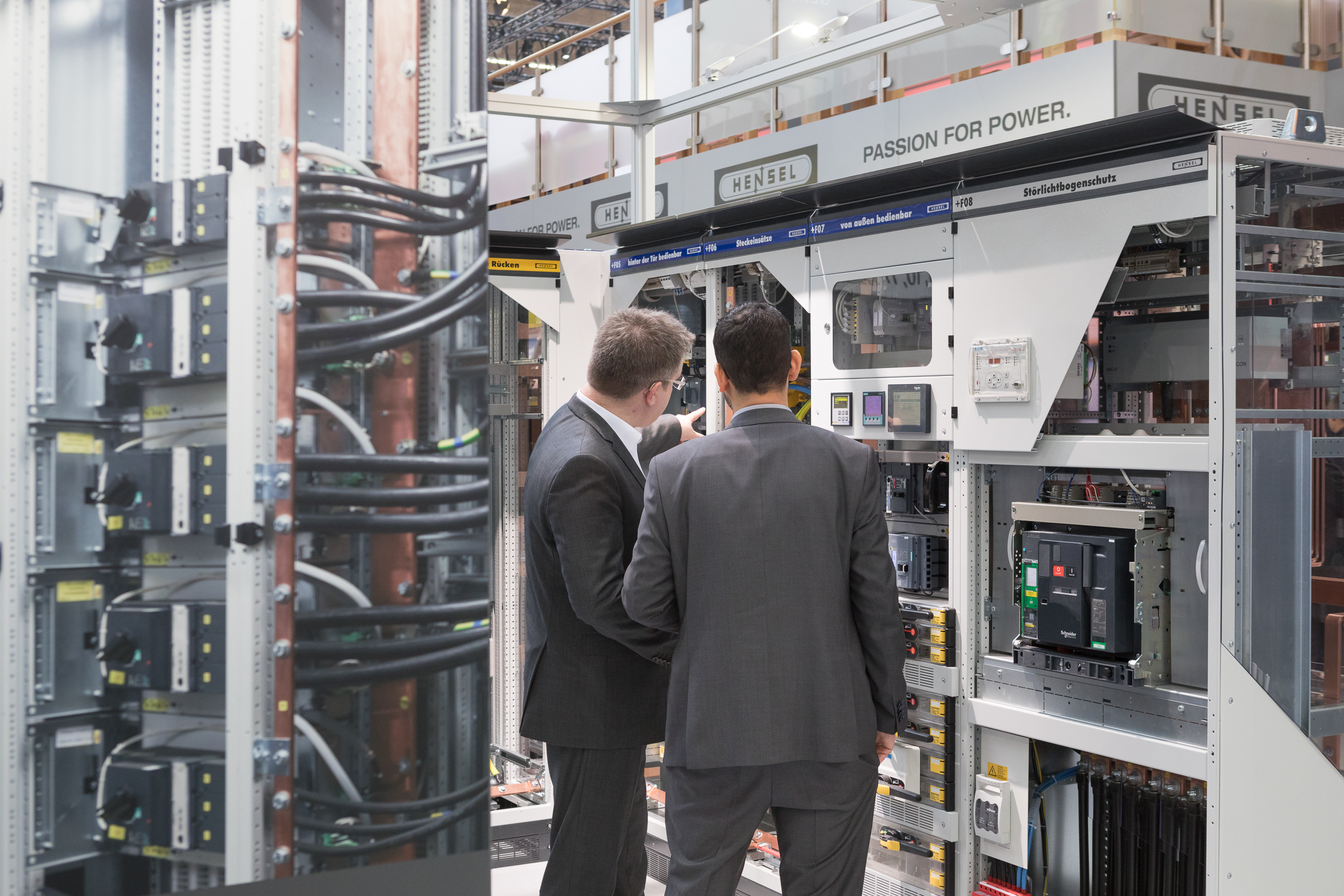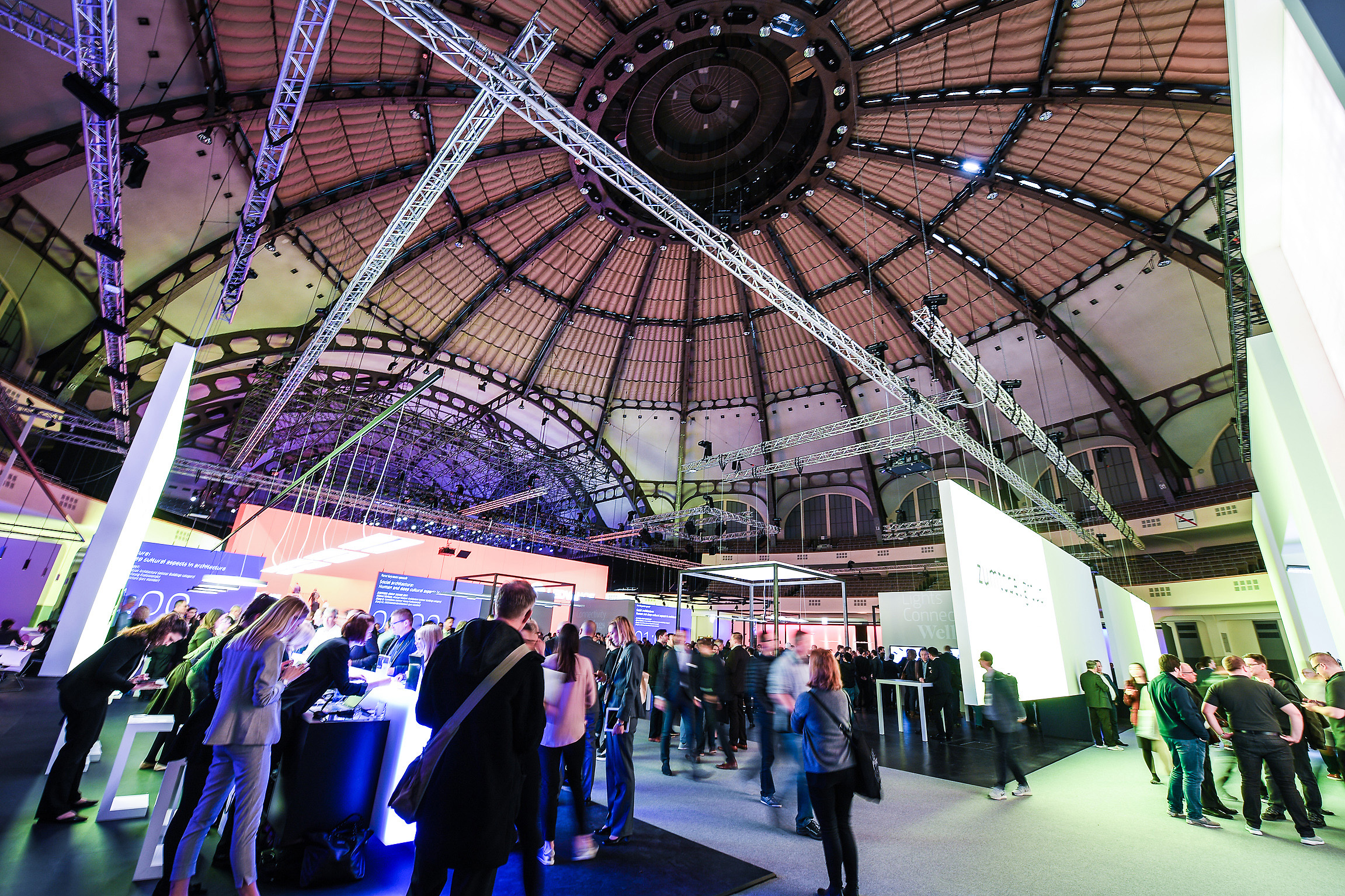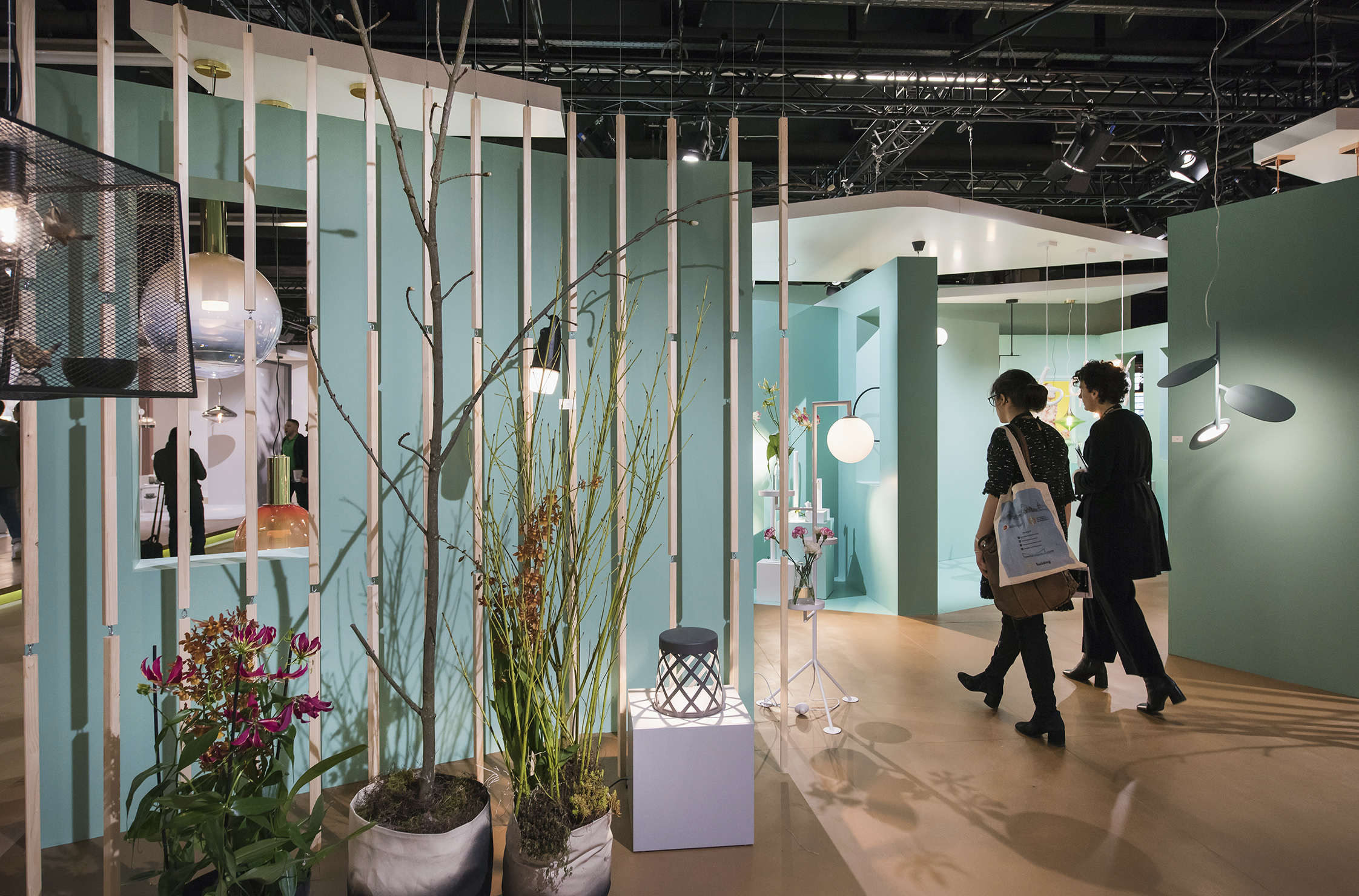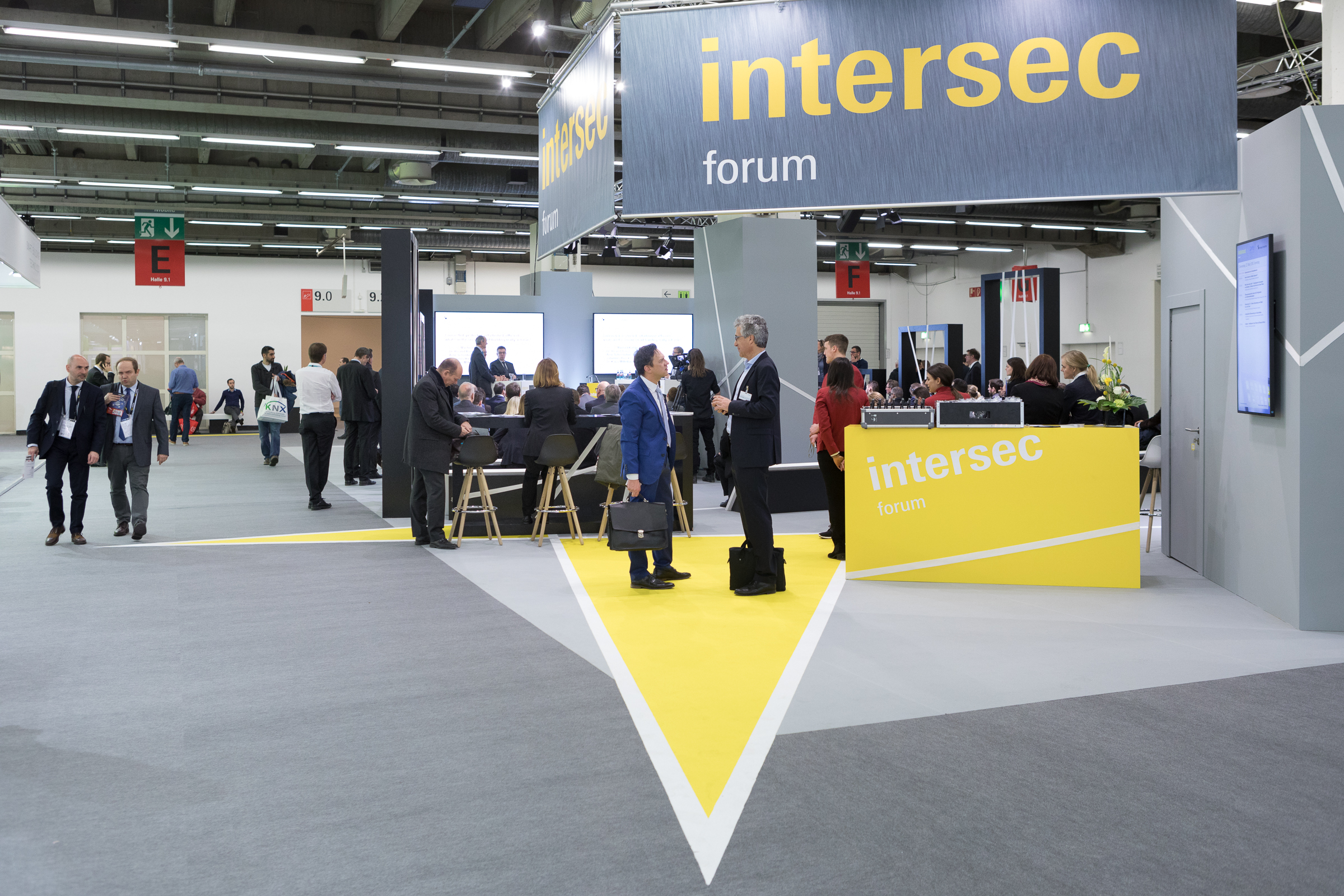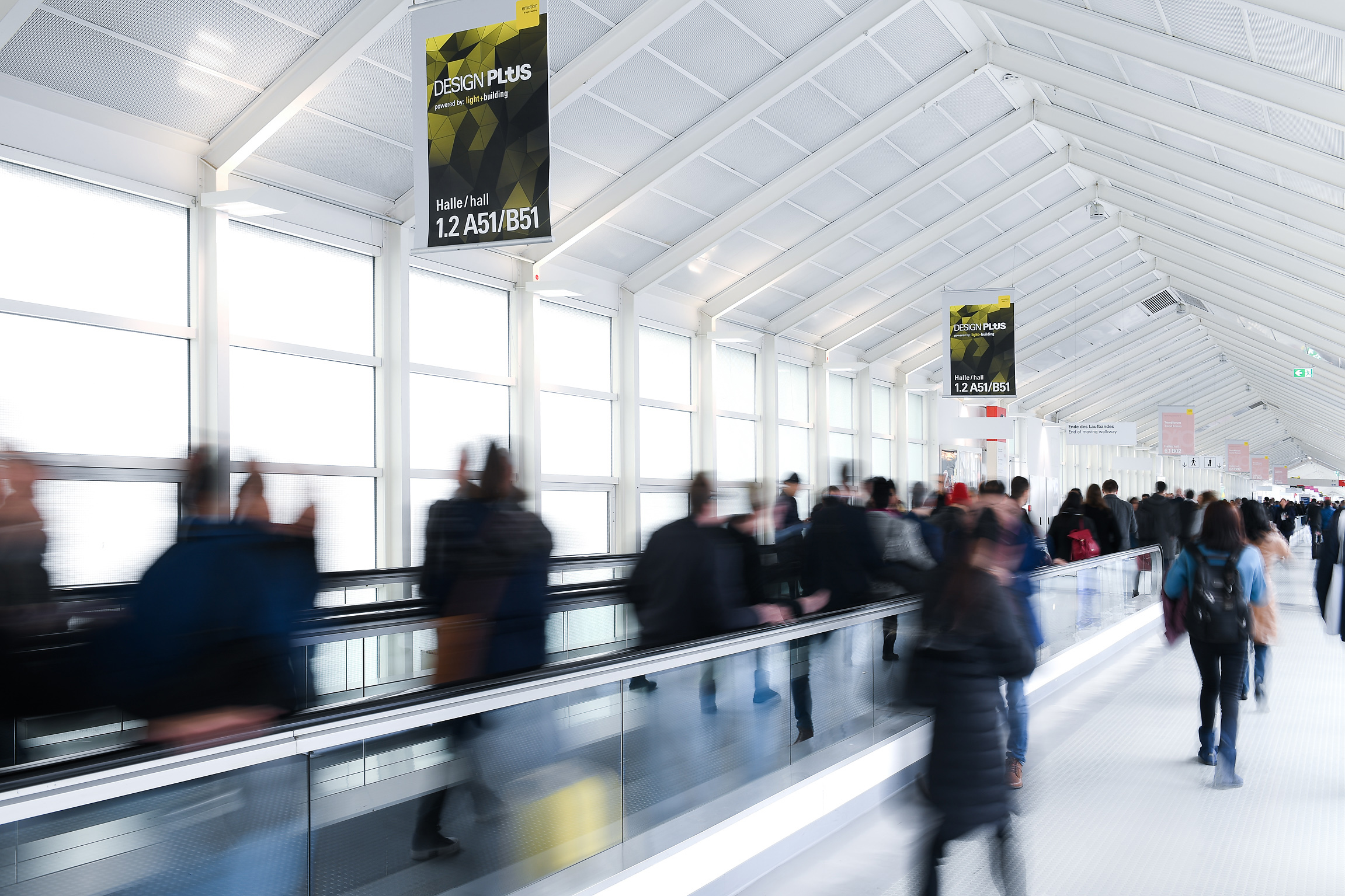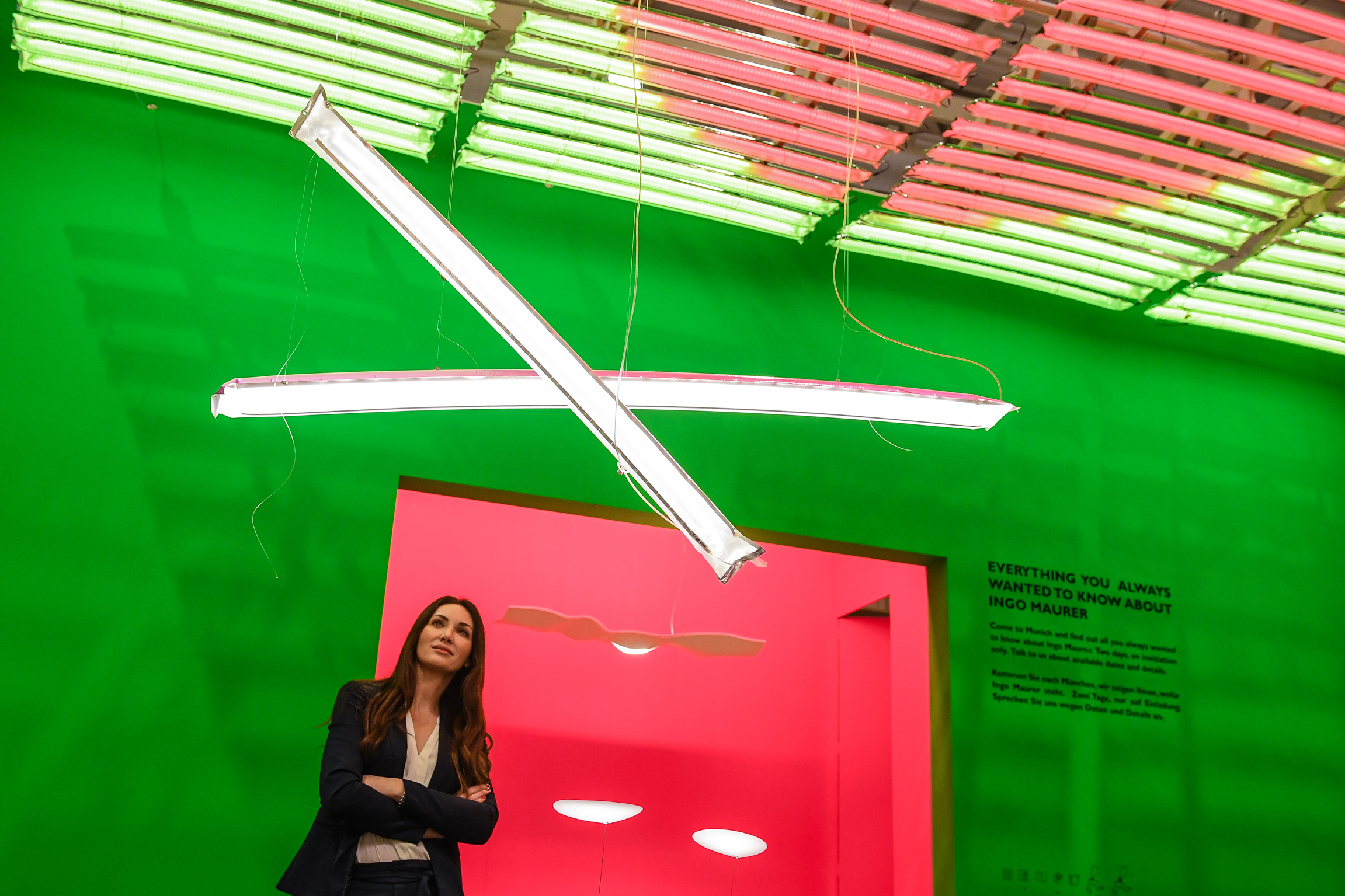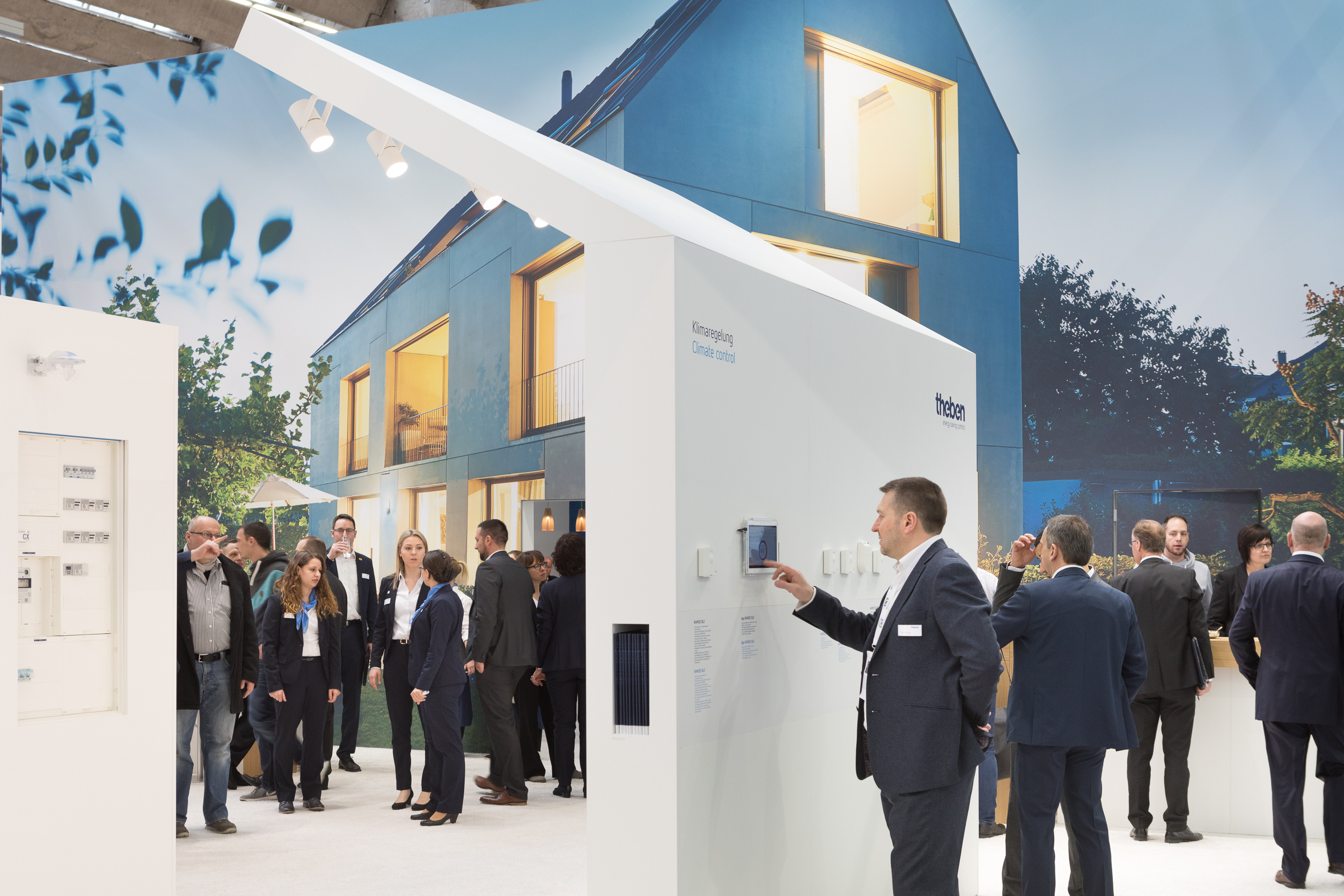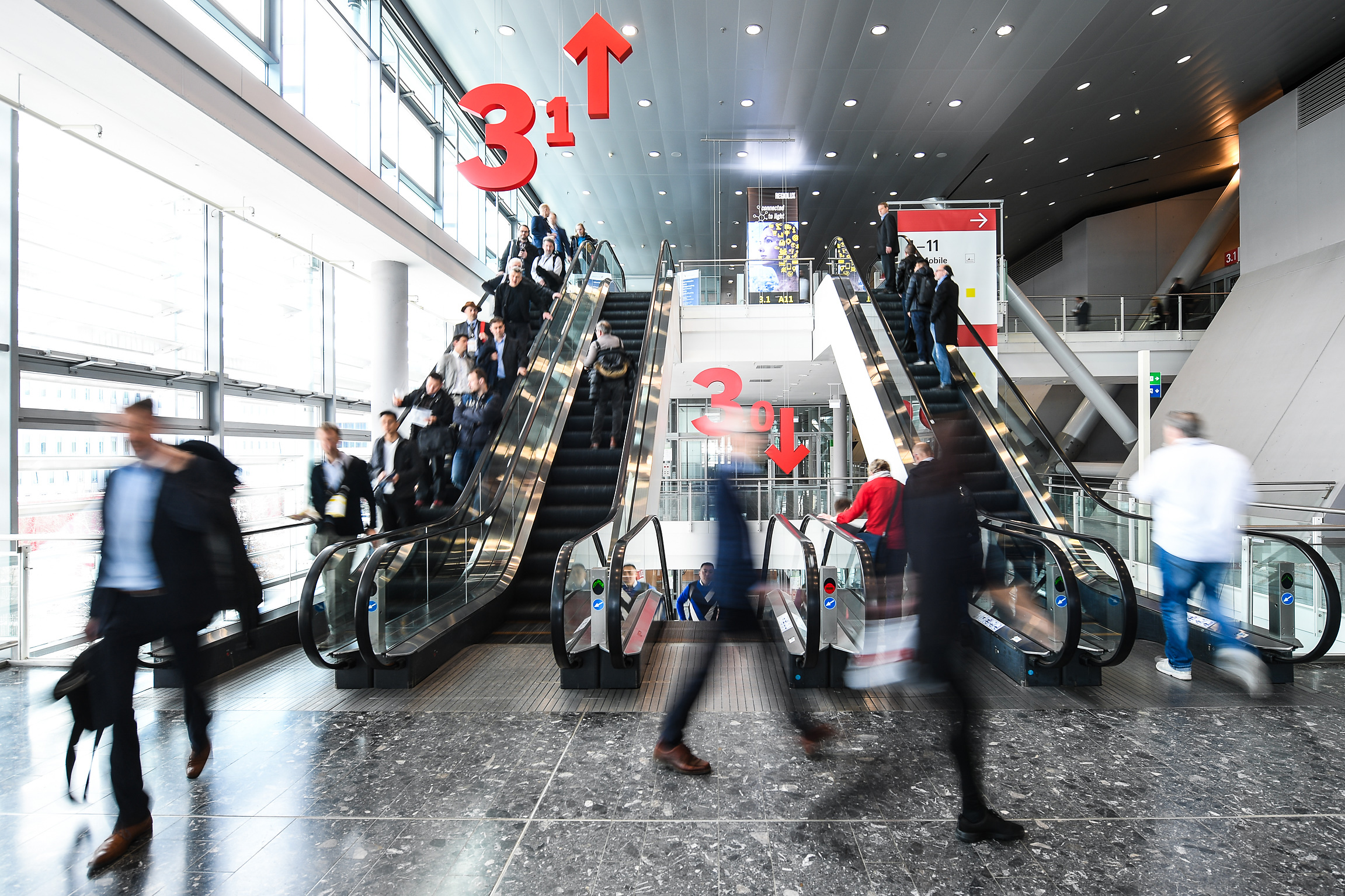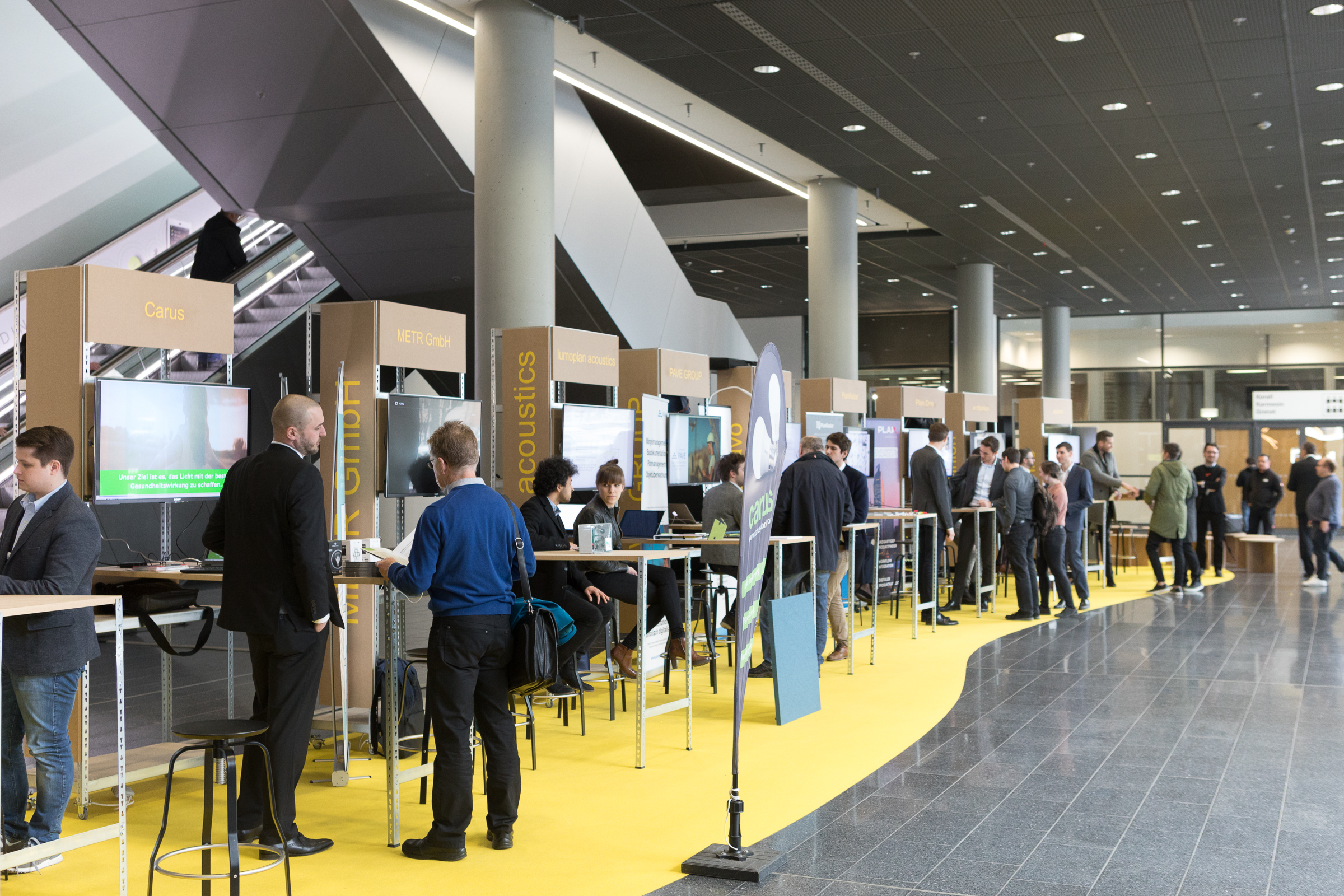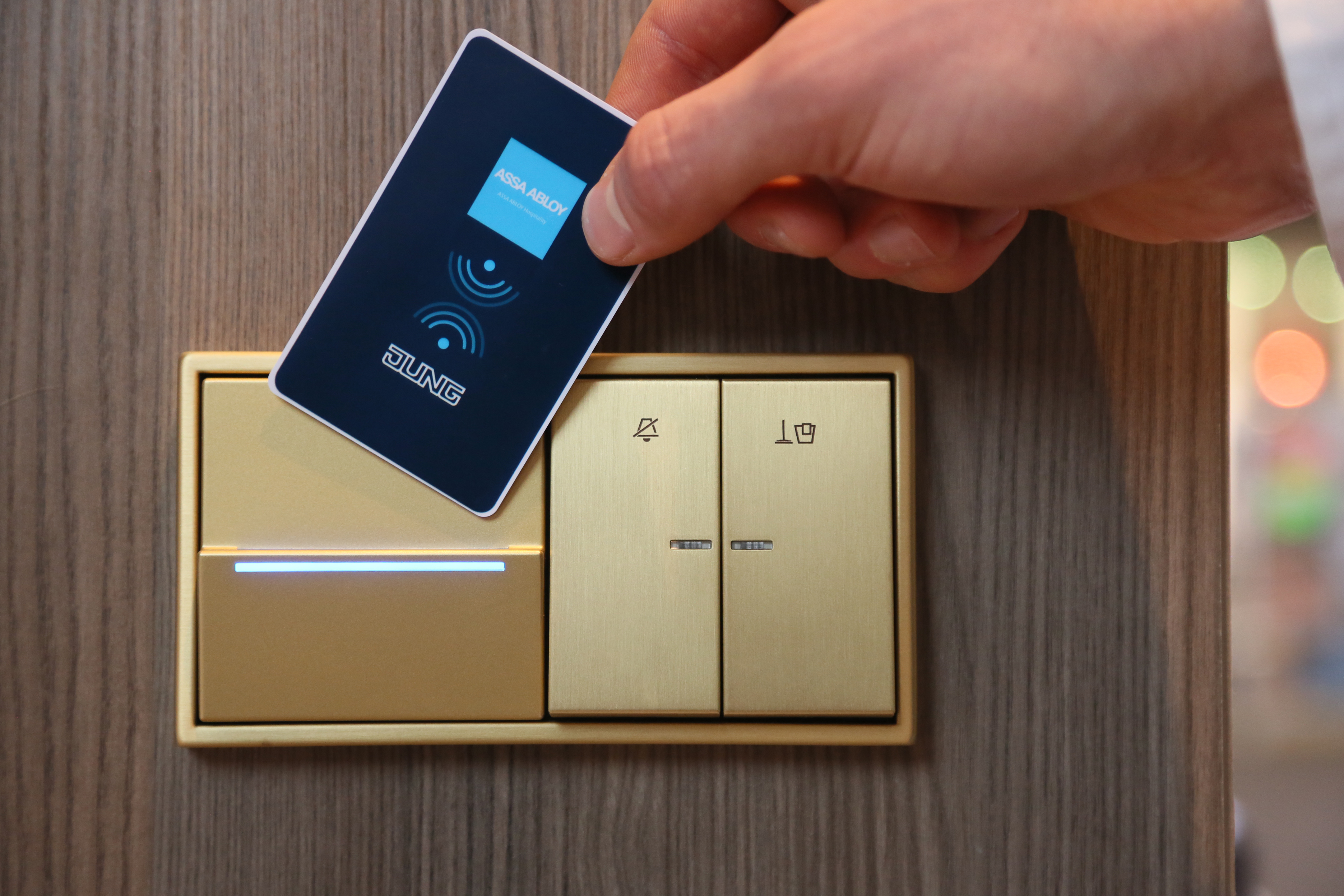 Light + Building in Social Media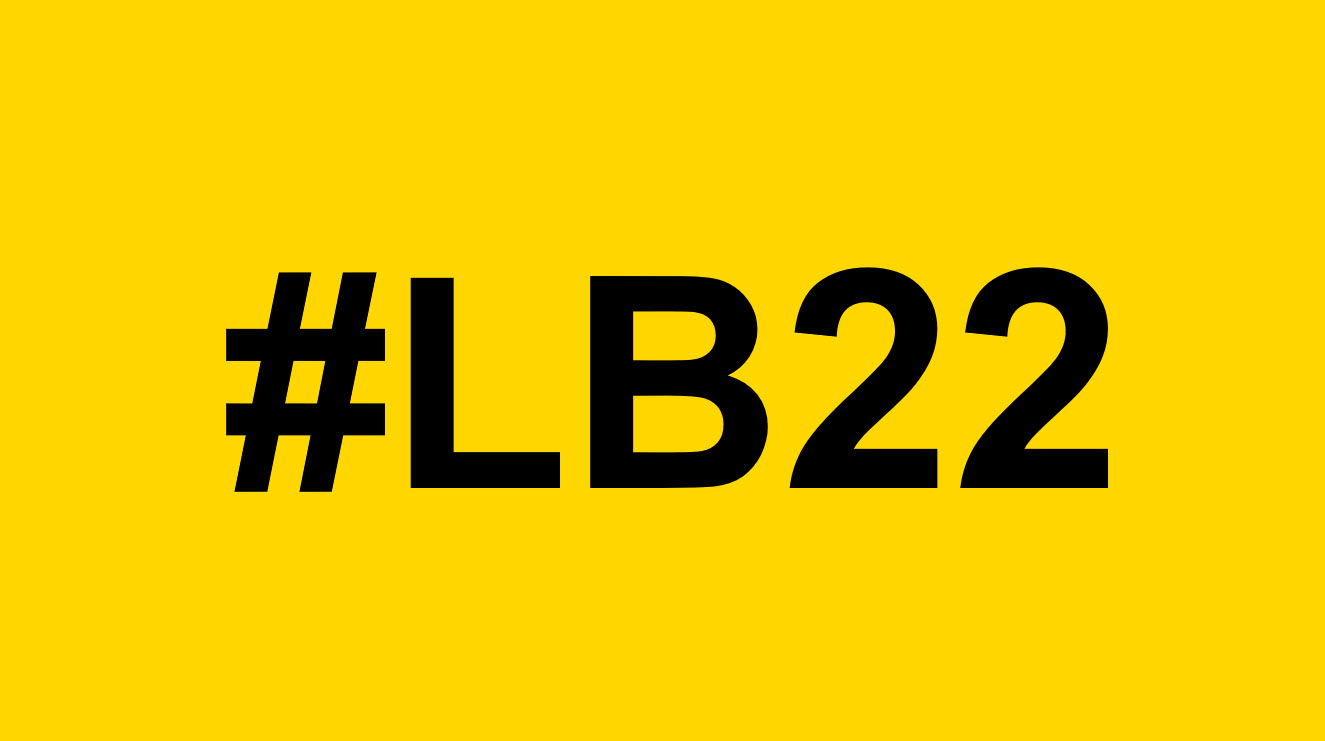 Let's reach more potential customers together
We invite you to subscribe to our channels, tag us in your posts and use our official hashtag #LB22. This gives us the opportunity to follow your channels as well, to like, share or comment on your posts.
www.light-building.com/facebook
www.light-building.com/twitter
www.light-building.com/linkedin