The presentation of trade publications at the Trade Press Stands is a free service for Light + Building visitors.
The Trade Press Stands give publishers the chance to draw the attention of visitors to their publications and to reach potential subscribers and advertising customers.
Booking deadline: 26 February 2018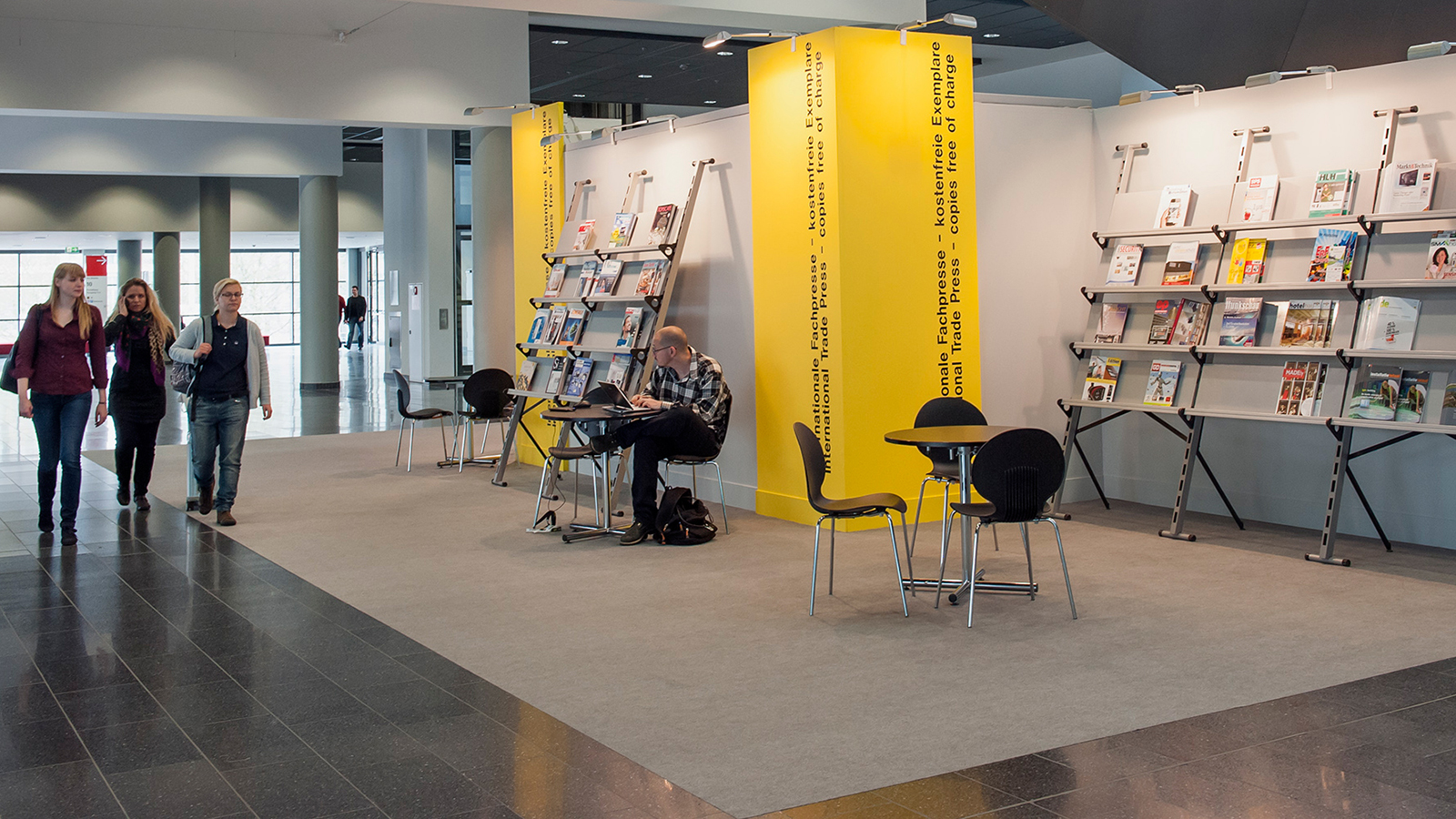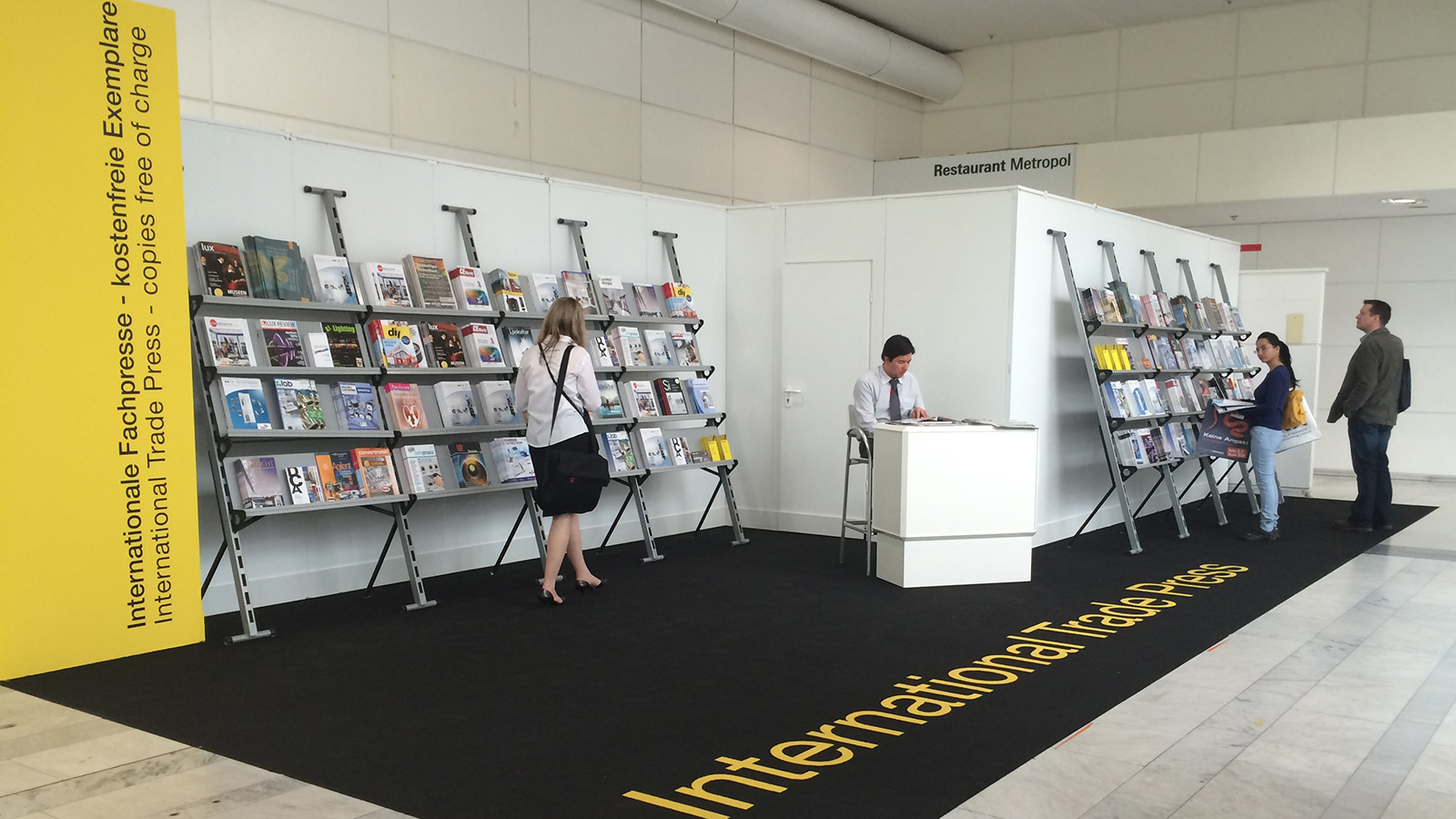 Location of the Trade Press Stands
Hall 4, Level 1, East Foyer
Hall 11 Via Mobile Level, Foyer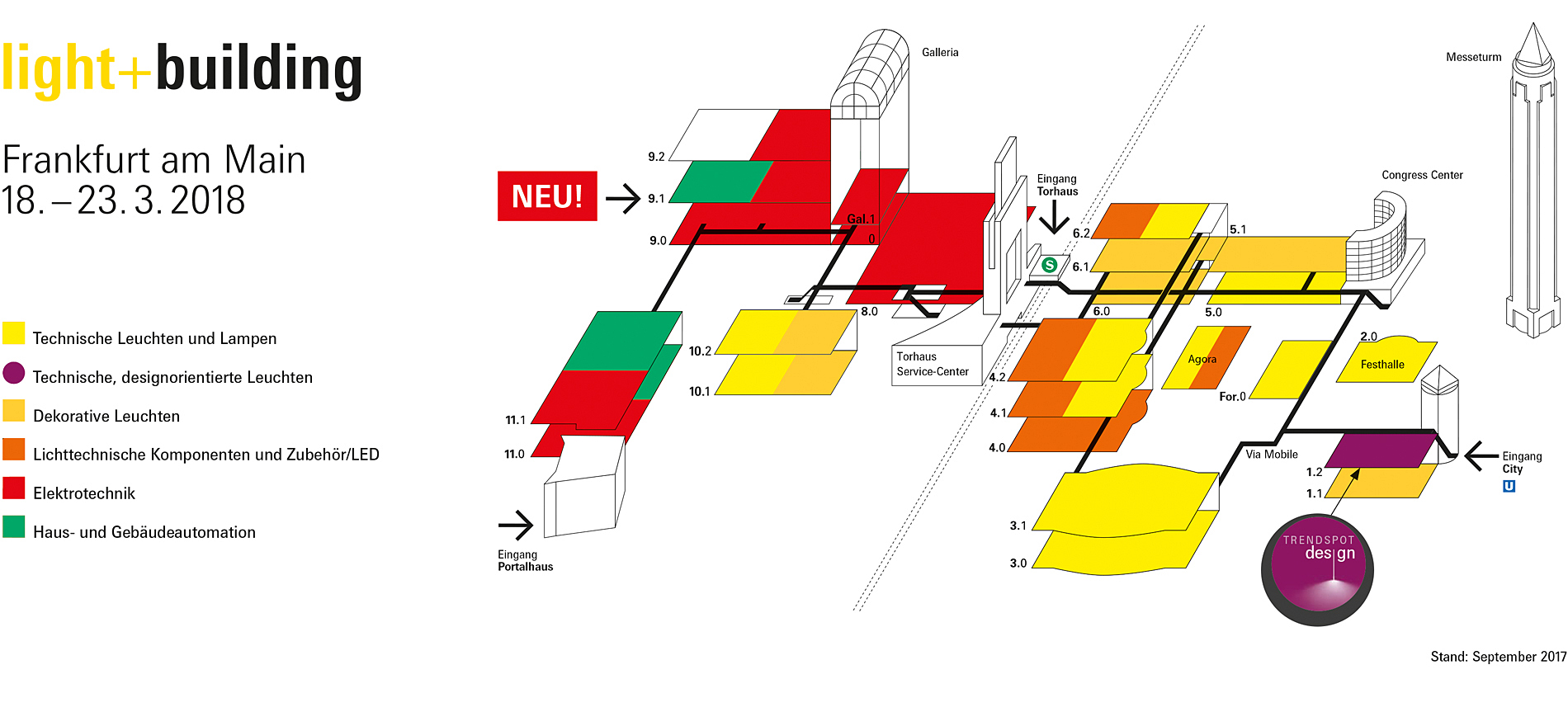 Cost for presentation per Trade Press Stand
€ 150.00 plus VAT. (max. 200 copies per publication booked)
Book your presentation here
*Your successful booking will trigger an email confirmation.