Light + Building Autumn Edition 2022 combines the best of both worlds: Personal exchange, virtual presentation and networking opportunities and maximum digital reach.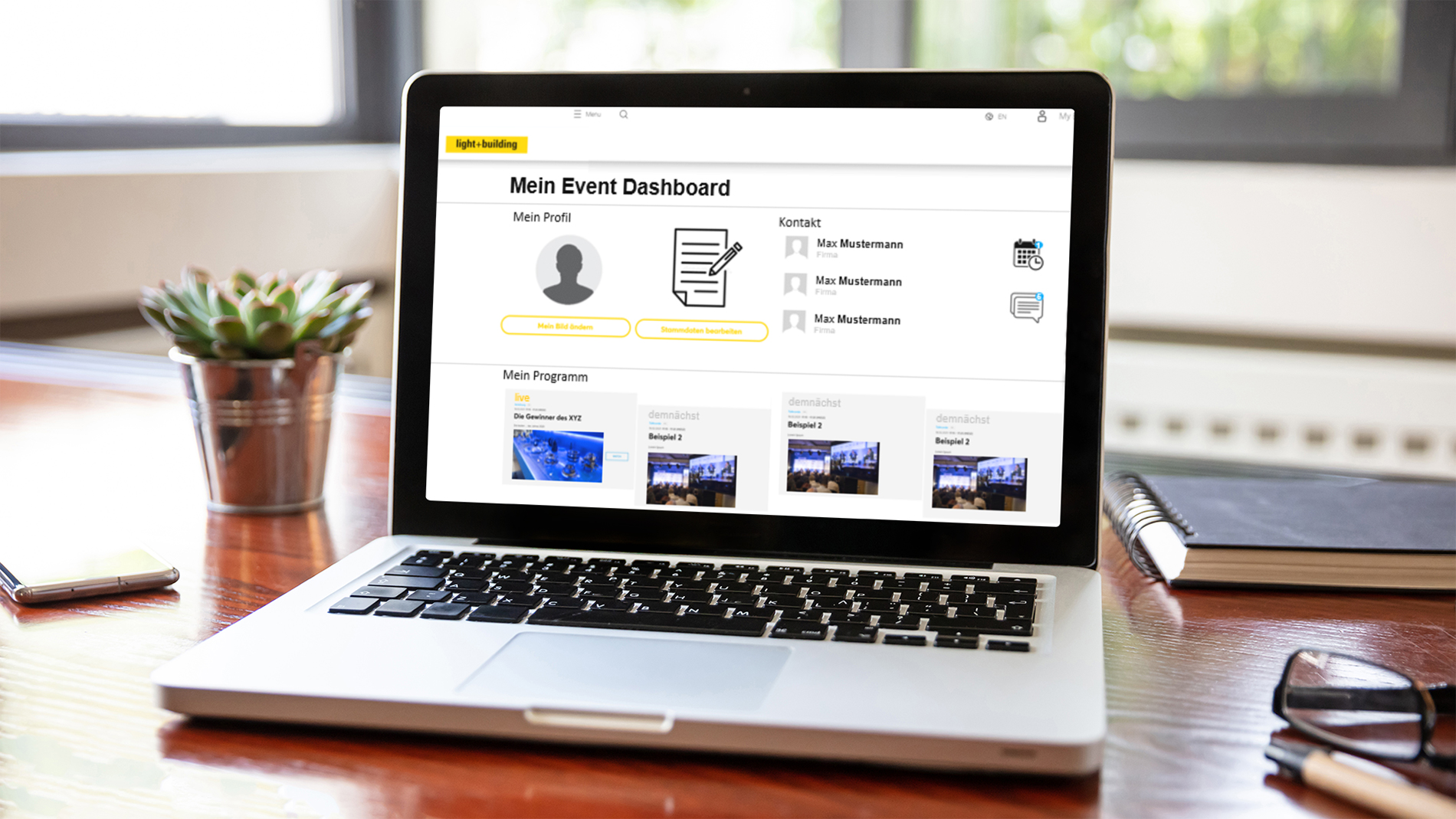 Light + Building will be launching both physically and digitally in 2022. The platform on the web, the Light + Building Digital Extension, opens from 2 to 14 October 2022. During this time, many things are possible: you can find new contacts via AI-supported match-making or make appointments for web conferences. Chat with new business partners? That's possible too, of course. You can also offer your product presentations as streaming in thematically appropriate channels.
What is possible, how the platform works, where the daily programme items are and much more can already be found out in the videos on the digital platform.
Enhance your trade show experience with the Light + Building – Digital Extension!
Onsite + digital: here we go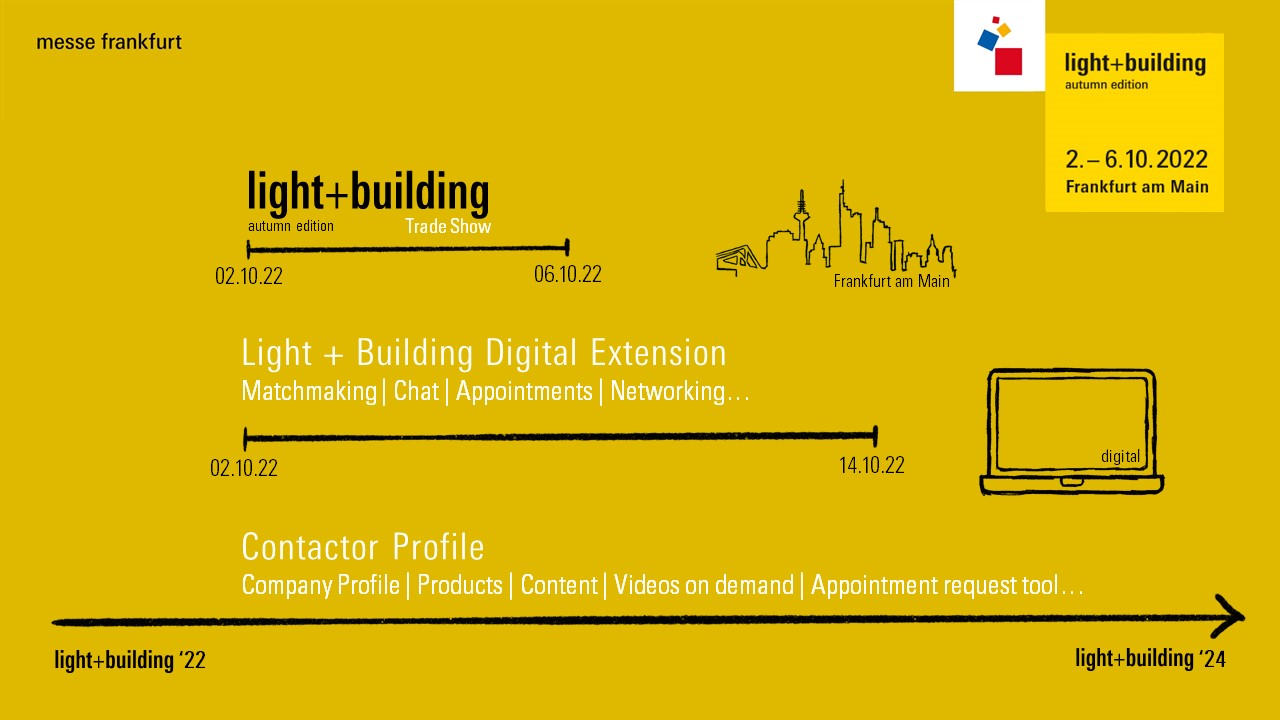 Light + Building opens in Frankfurt from 2 to 6 October 2022. The new Light + Building digital additions functions will also be available at the same time and beyond. That's new for everyone. Our overview shows you which functions will be available to you from when. So that you can plan your trade fair appearance perfectly - in Frankfurt and digitally.
FAQ about Light + Building - Digital Extension

Do you have further questions about participating in Light + Building - Digital Extension? We have collected answers to many questions in our FAQ.
Read more here
Digital benefits for everyone
Whether you experience the event in Frankfurt live or virtually - take advantage of the diverse opportunities for interaction and networking that this year's event offers. The following digital features are available to all participants:
Live streaming: Experience numerous sessions and talks in several conferences via live stream.
Matchmaking: Network with suitable business partners.
Responsiveness: Responsive application for participation while on the move with mobile devices
Company profiles: Product information and company profiles of all exhibitors
Downloads: Download documents and contact details
Chat function: Utilise the chat function to interact with other participants directly.
Real-time communication: Have face-to-face conversations with vendors and experts with 1-to-1 video calling
Digital timetable: You can compile your own individual programme – based on your choices, you will receive suggestions for conference content and product presentations.
Available round the clock throughout the four-day event and afterwards
And much more!
How-to Videos

Use the options of the Digital Extension and increase your trade fair success: with intelligent matchmaking, digital networking and new opportunities for lead generation. In the following explanatory videos, you will learn how to make the most of the platform.
To the How-to Videos
Podcasts - Tips for exhibitors
#1 Hybrid trade fairs
What digital features can exhibitors concretely look forward to? How can exhibitors present their products and solutions on the digital platform? What are the advantages of the mix of face-to-face encounters on site and the online services? Marlene Hammel, communicator at Messe Frankfurt, and Jenny Engelhardt, digital expert from the trade fair industry, in dialogue on the topic of "hybrid".
#2 How to maintain your online exhibitor profile
Find out how you can take full advantage of the Media Package Manager (MPM) for your trade fair marketing in a podcast. You can change and supplement your information before, during or after the trade fair –  because the exhibitor and product search function is available to trade visitors as a research tool all year round.