Light + Building Autumn Edition 2022 combines the best of both worlds: Personal exchange, virtual presentation and networking opportunities and maximum digital reach.
+++ The Digital Extension is closed since 15 October 2022. +++

Light + Building will be launching both physically and digitally in 2022. With the platform on the web, the Light + Building Digital Extension, many things are possible: you can find new contacts via AI-supported match-making or make appointments for web conferences. Chat with new business partners? That's possible too, of course. You can also offer your product presentations as streaming in thematically appropriate channels.
What is possible, how the platform works, where the daily programme items are and much more can already be found out in the videos on the digital platform.
Digital benefits for everyone
Whether you experience the event in Frankfurt live or virtually - take advantage of the diverse opportunities for interaction and networking that this year's event offers. The following digital features are available to all participants:
Matchmaking: Networking is at the focus and is supported by matchmaking. The system identifies attendees, exhibitors and conference content that might be of interest to you. This way, you receive perfectly tailored contact and event recommendations.
Exhibitor profiles and product information: Every exhibitor has its own online profile for Light + Building and can present new products with pictures and videos. In addition, contact persons and information about the company can be added.
Downloads: Download documents and contact details
Chat function: Utilise the chat function to interact with other participants directly.
1-to-1 videocall: Arrange virtual face-to-face meetings with companies and business partners you are interested in. This feature can be used on various devices – whether laptop, smartphone or tablet.
Digital timetable: You can compile your own individual programme – based on your choices, you will receive suggestions for conference content and product presentations.
Streaming: Selected conferences, workshops, panel discussions and keynotes will be streamed The videos will be available on-demand after the event.
Responsiveness: Responsive application for participation while on the move with mobile devices
Available round the clock throughout the four-day event and afterwards
And much more!
Onsite + digital: here we go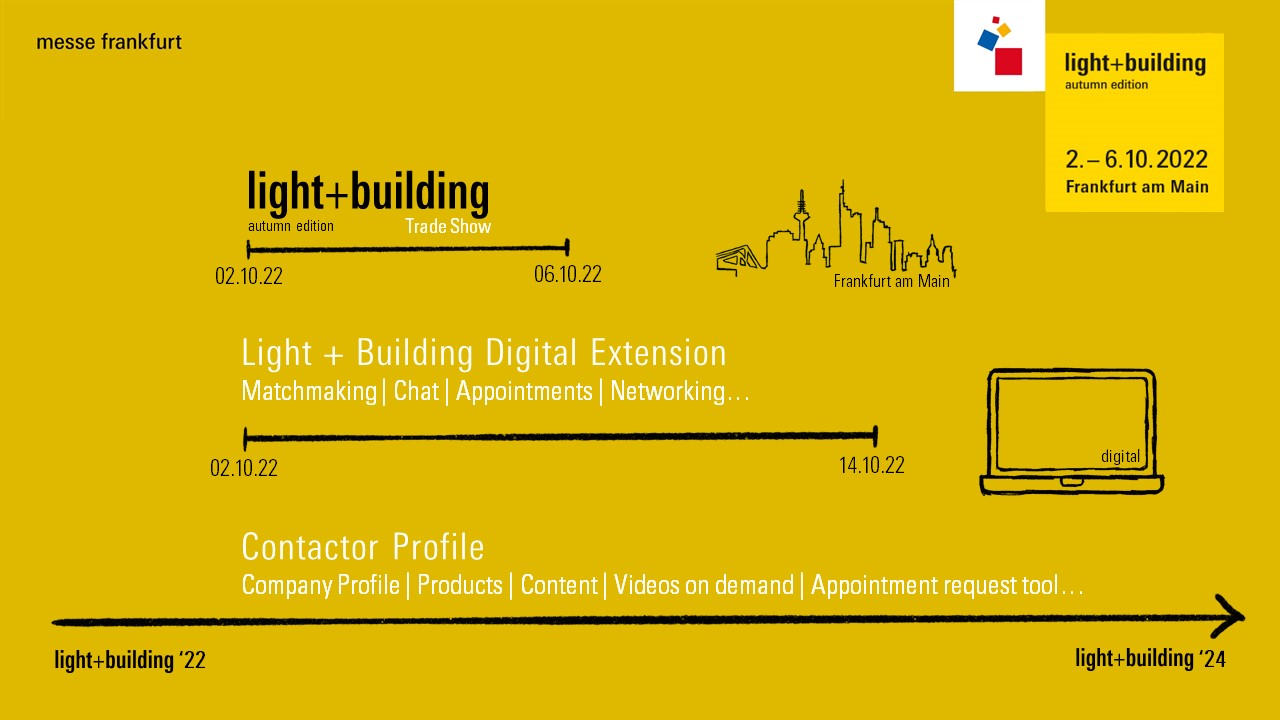 The platform can be used in its full scope by all trade fair participants from October 2, parallel to the start of the physical trade fair, and will then be available to you until October 14. This allows you to follow up on the trade show at your leisure, download contacts and chat histories, follow up on leads, or review the content of the programme.