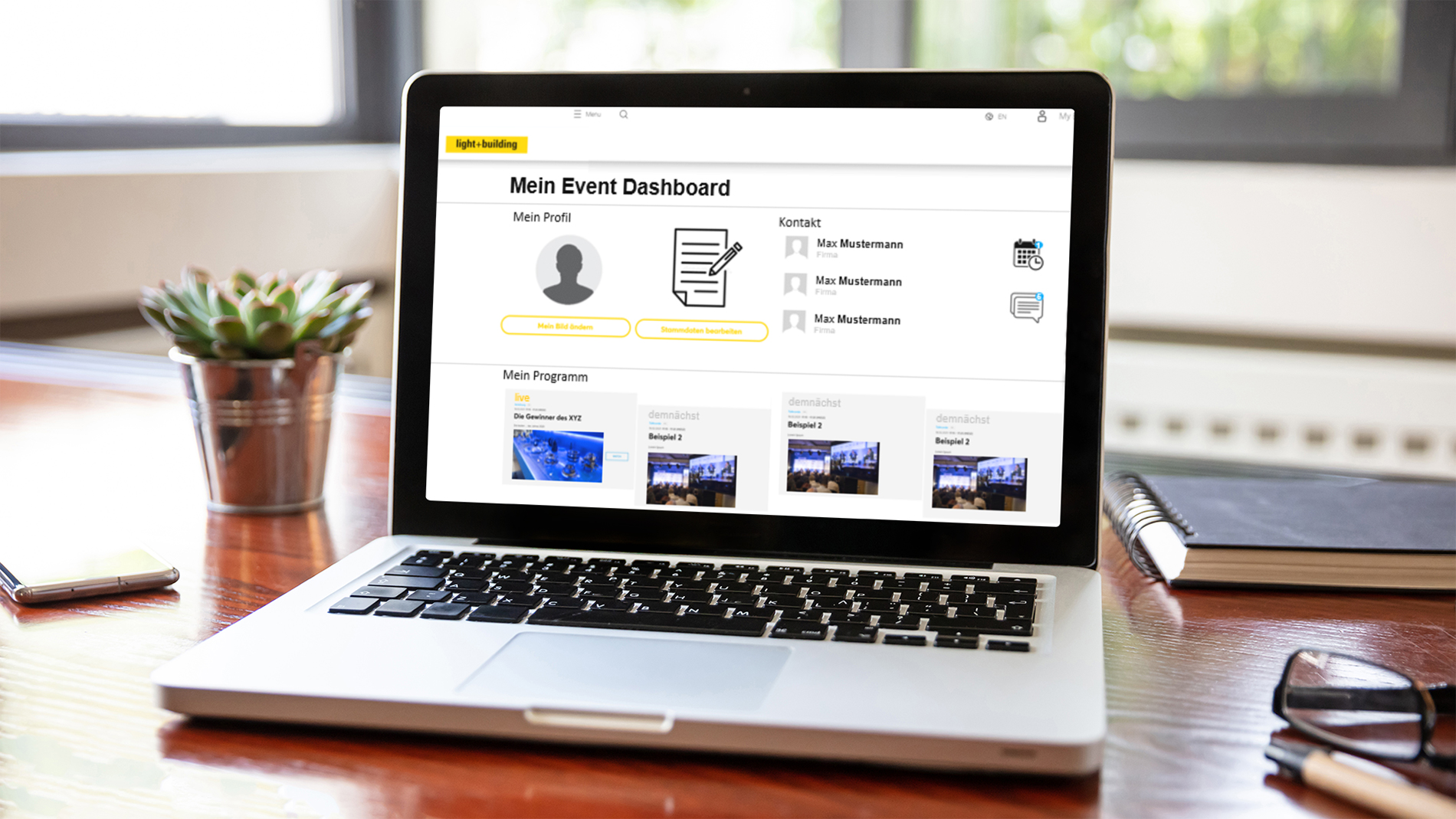 Light + Building will be launching both physically and digitally in 2022. The platform on the web, the Light + Building Digital Extension, opens from 13 to 25 March 2022. During this time, many things are possible: you can find new contacts via AI-supported match-making or make appointments for web conferences. Chat with new business partners? That's possible too, of course. You can also offer your product presentations as streaming in thematically appropriate channels.
What is possible, how the platform works, where the daily programme items are and much more can already be found out in the videos on the digital platform.
The features of the Light + Building Digital Extension correspond to those of Automechanika, which took place from 14 to 16 September 2021. That is why we are using the Automechanika platform as an example to explain the various functions. Of course, the Light + Building Digital Extension will welcome you in March with the familiar look and feel of the world's leading trade fair for lighting and building technology.
Onsite + digital: here we go
Light + Building opens in Frankfurt from 13 to 18 March 2022. The new Light + Building digital additions functions will also be available at the same time and beyond. That's new for everyone. Our overview shows you which functions will be available to you from when. So that you can plan your trade fair appearance perfectly - in Frankfurt and digitally.